5
min read
If You Need a Crowd-Pleaser (White)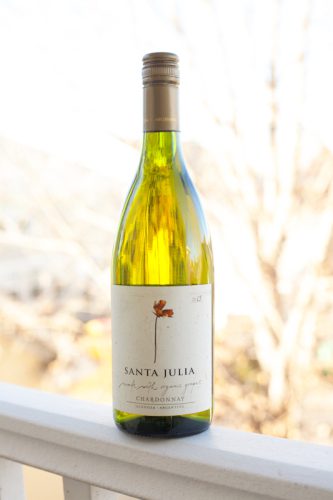 When it comes to parties, Chardonnay is the ultimate innocuous wine — you won't offend, but you also won't really thrill anyone.
But if you must Chardonnay, you have quite a few readily-available options at your disposal. I would recommend unoaked Chardonnays for the occasion — they're lighter and easier to drink, making them more appropriate for mingling and being light on your toes when you need to dodge a mistletoe.
One of the finest value Chardonnays on the market comes from Argentina: Santa Julia Chardonnay (★★★★). Organic and unoaked, it is clean and elegant with tropical flavors that add a festive touch. At $11, you could bring a half case to the party and call it a day.
Looking for a touch more oak? Two California Chards will do the trick. Alexander Valley Vineyards Estate Chardonnay (★★★★) is 70% unoaked. The remainder is barrel-aged in oak to give a bit more roundness and depth. It starts off citric, but the finish is like apple pie. A perfect one-two.
Tortoise Creek Vineyards "Jam's Blend" (★★★ 1/2) is also ever-so-slightly oaked with aromas of apple and citrus, and is a delightful wine with a medium body that won't fill up — or light up — the other guests. I had it recently and picked up traces of lemon and a slight pepper quality that was surprising and refreshing.
---
If You Need a Crowd-Pleaser (Red)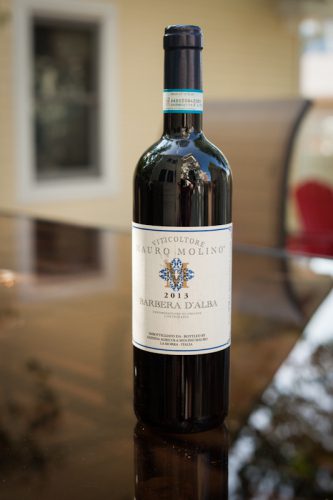 If you need a crowd-pleasing red for the holidays, find your way to the Italian aisle of the wine shop and pick up a few bottles of Barbera d'Alba. It's fairly cheap, filled with cherry ripeness and vanilla notes, and its one of the few Italian reds that works perfectly fine without food by its side.
I've opened Mauro Molino Barbera d'Alba (★★★ 1/2) on several occasions and it always gets the job done right. It has a noticeable oak profile that mellows with a little air, but its easy to sip and its herbal notes match the Christmas season well.
Another affordable Barbera d'Alba to seek out is from Gianni Gagliardo (★★★★). Light and fragrant with floral notes on the nose, it follows through with a delicious red raspberry and rosewater profile that concludes with a peppery finish. Look for the telltale red-wax seal on the bottle — a good conversation piece in its own right.
The best Barbera d'Albas cost a bit more but are always worth it: Vietti (Tre Vigne), Pio Cesare, Oddero, and if you can find it, Silvio Grasso, which is easily the best Barbera I've ever had.
Well, in which case, maybe stash that one at home for yourself …
---
If You Are Giving It Away as a Gift
No wine advice can substitute for knowing your host's taste and interest. The easy route is to simply bring them a bottle of what they always drink, but we're talking about wine here (not a bottle of Johnny Walker) … there are far too many options to be that predictable.
If you're giving them a gift, your goal ought to be less about resupplying their wine rack, and more about introducing them to a new taste experience.
The secret lies in knowing their taste (even just a bit), and offering a twist. The eaiest way to do this is to do the Old World/New World flip: if they have a particular varietal, blend or region that they keep coming back to, look for its counterpart in the Old or New World. Many of the world's most popular wines have an Old World counterpart that served as the original inspiration, or a New World counterpart that has tried to duplicate the magic.
For instance, I know a few people who adore Argentine Malbec. In fact, for one of them, it is the only wine they drink. So, a bottle of Cahors (French Malbec and the grape's ancestral home) would introduce them to a new take on that great blackberry-and-smoky flavor, albeit, with perhaps a bit less fruit.
Know someone who buys mostly Italian Pinot Grigio? Give them an Oregon Pinot Gris. A fan of New Zealand Sauvignon Blanc? Head to the French aisle and pick up a bottle of Sancerre, or change the grape and get a similar zesty white from the Old World in Grüner Veltliner. If you inform your wine shop pro what you're after, they'll give you a few great suggestions. After all, they live for games like this.
And if the host doesn't have a particular wine they prefer? Well, that's when you can go with a personal favorite of yours.
---
If It's a New Year's Eve Party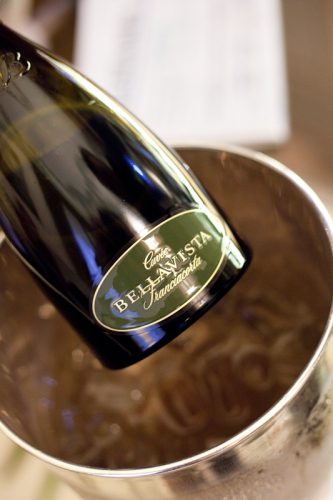 Does bringing a bottle of Champagne seem too predictable? While the world of sparkling wine is flush with alternatives, you still have to find one that is worthy of the occasion.
Consider Italy's finest sparkling wine: Franciacorta. Like Champagne, it achieves its effervescence through secondary fermentation — the classic method — and is normally a blend of  Chardonnay, Pinot Nero (i.e. Pinot Noir) and Pinot Bianco (i.e. Pinot Blanc), meaning it has lively aromatics and comes off the palate cleanly.
My recommended bottle — if you can find it — is the Bellavista Brut Cuvee Franciacorta (★★★★ 1/2). Refined and not overly sweet, it is worthy of starting your New Year off right, plus it is a perfect pair with aged cheeses and cured meats.
---
Top photo credit: ©Kirsty Andrews, Flickr User / Licensed via Creative Commons License
Note: Santa Julia Chardonnay and Tortoise Creek Vineyards "Jam's Blend" provided by WineSellers Ltd. Learn more about our Editorial Policy.