4
min read
One of the great paradoxes in wine is that the most distinguished name in wine requires the least amount of fuss to appreciate.
I'm talking about Champagne, a drink that defies analysis and instead encourages frivolity. The usual progression of assessment — color, aroma, body, flavor and finish — seems inappropriate and overly fussy with Champagne.
I was thinking about this recently when my wife and I opened our second bottle of Champagne in as many months. We were celebrating a small but important milestone as a family, and the wine — Besserat de Bellefon Cuvée des Moines Brut Rosé — seemed like an appropriate choice. For one, it's bubbly (its what you do when you celebrate!), but also we were cooking Arctic char with potato latke, which is wonderfully suited to sparkling rosé.
I grabbed the tall glasses, popped the cork, toasted, and then did the usual analysis of a wine geek.
But it just wouldn't work. Aroma? Pleasant, but minimal. Body and flavor? Wonderful, but slippery and hard to pin down. Texture? Well, lots of bubbles, but what kinds of bubbles? Were they creamy bubbles or …
And then — somewhere in the midst of conjuring meteorological metaphors to describe bubbles — it occurred to me: who the hell cares?
Analyzing just isn't what you should do with Champagne (or sparkling wines in general for that matter). You should drink them, celebrate with them, and get back to me on it later.
Of course, that's not very helpful when you want to write about it or feel obliged to share with others why a particular Champagne is better than others.
Which gets to a primary and then secondary point on analyzing Champagne: For one, great Champagne creates sensation and mood, which is the main thing that ought to be documented. Secondly, great Champagne — like all great wines — endures over several glasses. As the bubbles die down, character and nuance start to show up, and that is often where the differentiation comes in.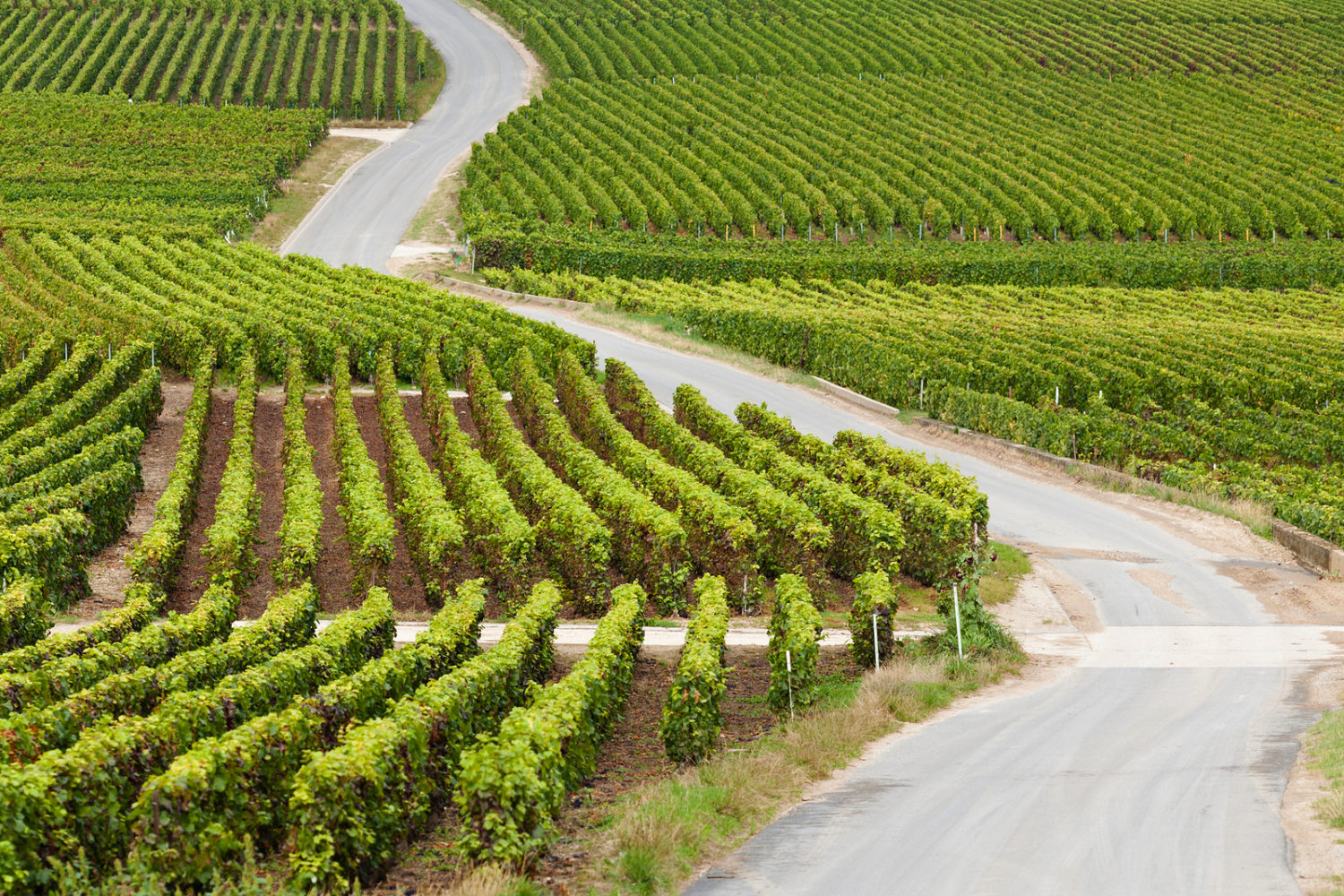 So Then, How Was the Besserat de Bellefon?
It was exceptional, like attending a ballroom dancing competition: the first glass was a merengue; the second glass a waltz; the final glass, a slow tango.
Additionally, the pairing with Arctic char and potato latke was one of the best pairings we've had at our table all year. The briny fish, the crisp edges of potato, and the wine's flavor (recalling whole-grain bread with apples) all made for some elaborate footwork. After dinner, by the recently hung Christmas tree, the wine's characteristics transformed into something resembling a delightfully bitter mocha. It was as though the wine knew we were in digestif territory, and shifted accordingly.
Two months ago, we had a similar Champagne from Besserat de Bellafon, their standard Cuvée des Moines Brut (which I listed as one of my 12 Wines for Fall). That wine shined remarkably well over brunch, conveying a similar mood as the Brut Rosé, as well as shape-shifting qualities that made it highly adaptable to different dishes.
As a Champagne house, Besserat de Bellafon has pinned its reputation to food-friendliness. Often referred to as the "house style," many Champagne houses tailor their wines in a specific manner. To me, Besserat de Bellafon's house style is creamy and nutty, which suits a variety of cuisine nicely.
This profile emerged in 1930, when the owner of the iconic Parisian restaurant — Samaritaine de Luxe — challenged Victor Besserat to make a sparkling wine that would complement an entire meal. From that dare, the Cuvée des Moines was born, and little about it has changed since.
Of course, you could forget food entirely and just buy a few bottles for New Year's Eve to drink straight up. Either way, this wine is fun, playful and delicious.
---
NV Besserat de Bellefon Cuvée des Moines Champagne Brut Rosé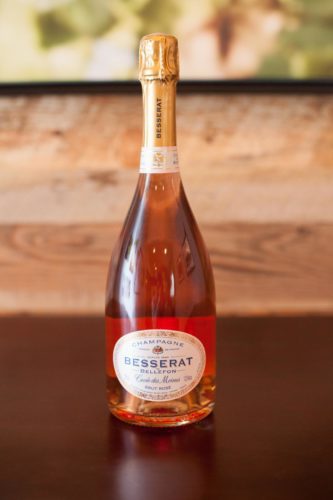 Champagne, France
Grapes: Pinot Meunier (40%), Chardonnay (30%), Pinot Noir (30%)
Alcohol: 12.5%
Ratings: ★★★★ 3/4 (out of five)
• Aromas, Flavor & Structure: ★★★★ 1/2
• Food friendliness: ★★★★★
• Value: ★★★★
Tasting Notes: A remarkable sparking wine that just wants you to have fun at first, before giving way to something more complex and compelling as the bubbles die down. With its gorgeous apricot-rose color, this Brut Rosé is creamy on the palate, eventually revealing flavors reminiscent of apple, lemon, peach, whole-grain bread and bitter mocha, which lingers on the finish. Excellent value.
Recommended for: The ideal pairing so far with this wine is Arctic char (or smoked salmon) with potato latke. However, given its high level of versatility, it would work well in many scenarios, especially toasting the upcoming New Year.
---
NV Besserat de Bellefon Cuvée des Moines Champagne Brut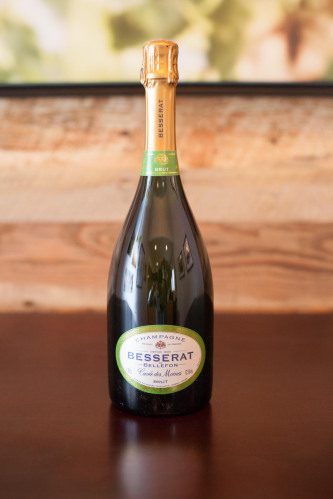 Champagne, France
Grapes: Pinot Meunier (45%), Chardonnay (35%), Pinot Noir (20%)
Alcohol: 12.5%
Ratings: ★★★★ 1/4 (out of five)
• Aromas, Flavor & Structure: ★★★★
• Food friendliness: ★★★★ 3/4
• Value: ★★★★ 1/4
Tasting Notes: A simpler and more approachable Champagne then the Brut Rosé, the base bottling of Cuvée des Moines is no less playful and inviting. Highly adaptable, with distinctive notes recalling crisp underripe pear, green apples, hazelnuts and sunflower seeds.
Recommended for: A great brunch wine, but given its mid-$30 price tag, would be a good choice for buying by the half-case for a bigger New Years Eve party. Also: charcuterie, frittata, oysters, and clam- or shrimp-focused pasta dishes.
---
Note: Wines featured in this article were provided as samples by WineSellers Ltd. Learn more about our editorial policy.