5
min read
For a moment, think of the wine inside a bottle as a story. As you drink it, it has a progression: an opening, highs and lows in the middle, and a finish. Some wines are short stories. Others are novels.
Barolo is an epic. It goes on and on and on, revealing details with each sip. A second reading, reveals even more.
Grandiose and quixotic? Yep. I'm guilty of that.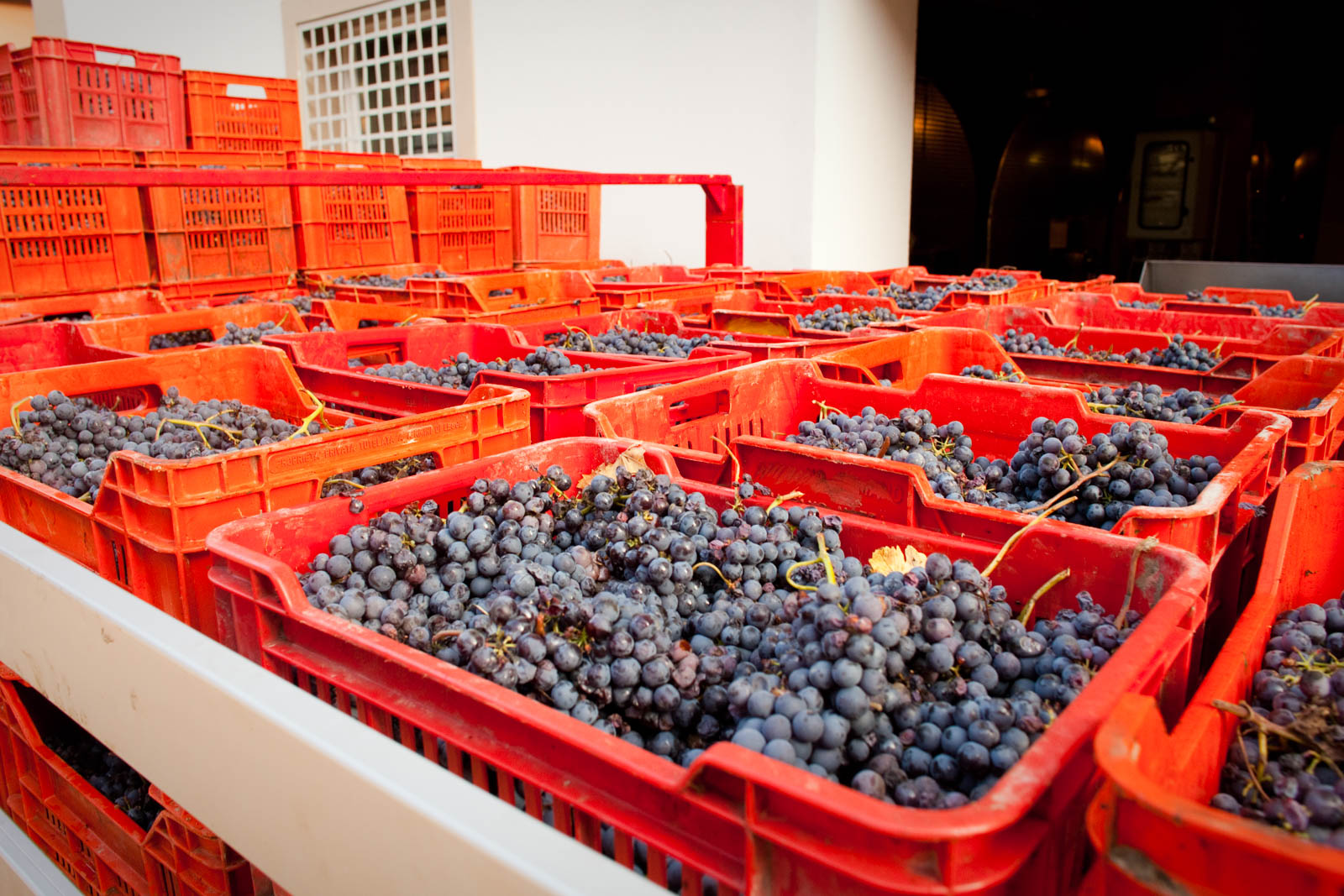 But when you write about wine, you have an obligation to quantify why certain wines are a bigger deal than others. To do this, you really have to study the barely tangible differences between one bottle and the next. Wines that are as big as Barolo make you go beyond tasting notes, recipe pairings, and even the history and cultural significance of the wine.
In fact, rating wine is always a slippery slope. So much of the tasting experience depends on the context of the moment. For instance, I've noticed that I can taste wine more clearly when I'm outside in the fresh air. I've noticed that, after five or six different wines in a tasting, I can't pick up much of anything. I've also noticed that I will always rate a wine higher when its paired well with what I'm eating. And if the pairing isn't right? What then? It's not exactly an exact science.
And even when the stars do align, what's the right measuring stick for assessing a wine? If it has more complexity, does that always make it a better wine? If it is surprising and new and exciting, does that make it as vital on a second, third or even fifteenth tasting?
If wine is simply about enjoyment, how do you gauge enjoyment?
All of this brings me back to explaining why Barolo matters. Because to many of us, it shouldn't matter. It is very expensive. It is often better after it has aged for several years, requiring that you have to buy it young and cellar it or pay a premium for it once it has aged. And it is a beastly, fierce wine at first sip. It's a stinging, tannic, acidic kiss.
So if you don't create the right circumstance for enjoying Barolo, it probably won't reward you.
Last week, I did my best to create such a circumstance, because I had reason to celebrate. I am a professional content strategist and content developer, and the biggest project of my career had launched (you can check out the new Aspen Snowmass website here). It had been two years in the making, I had been pulling long hours, and everything went smoothly at launch. I was ready to celebrate.
I also had just the bottle: a 2011 Vietti Barolo di Castiglione Falleto. I've been drinking a bit of Vietti's wine lately, including their fascinating Roero Arneis, their "punches above its weight class" Nebbiolo Langhe named "Perbacco," and their amazing Tre Vigne Barbera d'Asti, which is the best Barbera I have had in years.
But this being Piemonte, I couldn't really claim to know Vietti's wines without having one of their Barolos.
So the table had been set; the circumstances for having Barolo had arrived.
This was a wine I wanted to savor all night. Brash at first, elegant over time, complex throughout … I tried to grab a hold of it, and each time, it seemed to slip through my grasp. Was this wine really more enjoyable than the Barbera d'Asti? No one ever explicitly said so, but given Barolo's Reputation vs. All Others, it is more than implied for every winemaker of that region that their Barolo is their signature wine.
As detailed, layered and elegant as the wine was, I found myself having a slightly harder time enjoying it at first. Perhaps it was a victim of circumstance as well: too much fuss, too much pressure.
So I let it rest for another 45 minutes while I finished off in the kitchen, and by the time our steak with cacio e pepe was served, it had mellowed into a dream wine: long, elegant notes lingered on the palate, holding like a piano note with ceaseless duration. And that's what makes Barolo — and its Nebbiolo kin such as Barbaresco, and even Valtellina and Gattinara — so remarkable. It's not the individual notes, or the complexity of the wine, or the sheer amplification of its aromas and flavors that make them great. It's the rare ability of the wine to linger with you after each sip, and for the consistency of the wine to transform and hold itself together over several hours.
I left one glass' worth of wine in the bottle, pumping it free of air to preserve it for the next night, just to see how it would hold up. Sure enough, it was remarkable on night two.
If wine were a story, Barolo would be an epic. It goes on and on and on.
2011 Vietti Barolo di Castiglione Falletto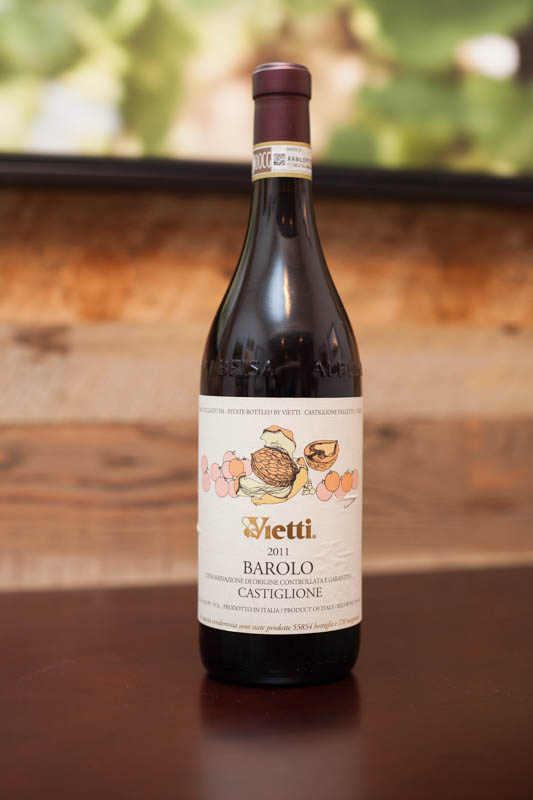 Castiglione Falletto, Barolo DOCG (Italy)
Grapes: Nebbiolo (100%)
Alcohol: 14.5%
Ratings: ★★★★ 1/2 (out of five)
• Aromas, Flavor & Profile: ★★★★ 1/2
• Food friendliness: ★★★★
• Value: ★★★ 1/2
Tasting notes: Somewhat transluscent ruby-brick color with pungent, searing aromas that wake up the senses. A wine with real progression: forceful and fierce at first, elegant and bombastic in the middle, more and more elegant over time. I detected aromas and flavors of light cherry, red berries, licorice, rose and forest floor. Quite dry, and emblematic of the massive Barolo wines hailing from the communes of Castiglione Falletto, Barolo and Monforte d'Alba, from which this wine's Nebbiolo grapes are sourced.

Recommended for: Hearty, rich meals such as braised lamb shank with risotto. But only open this wine when you have the time and space to savor its magnificence.