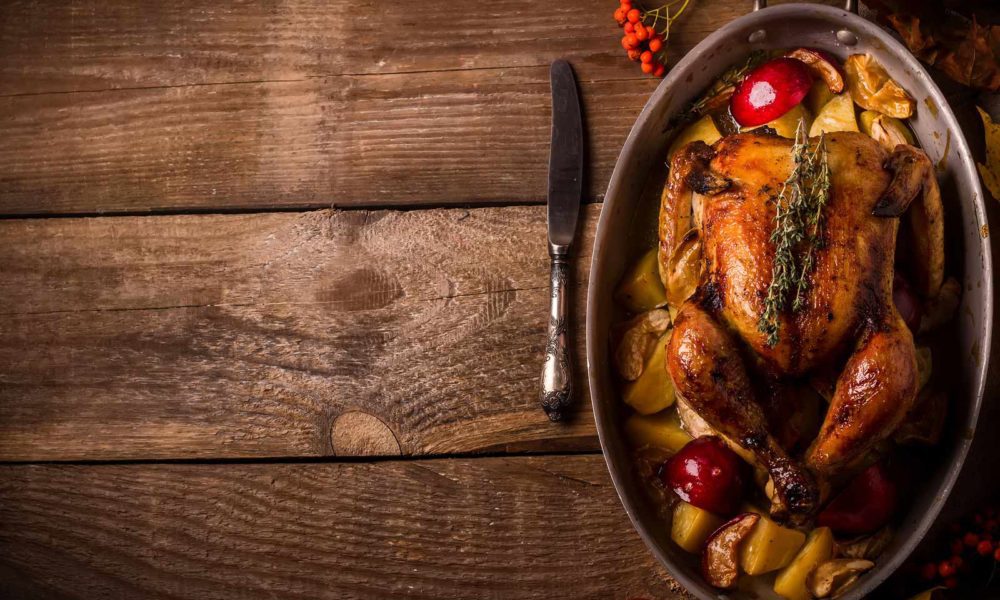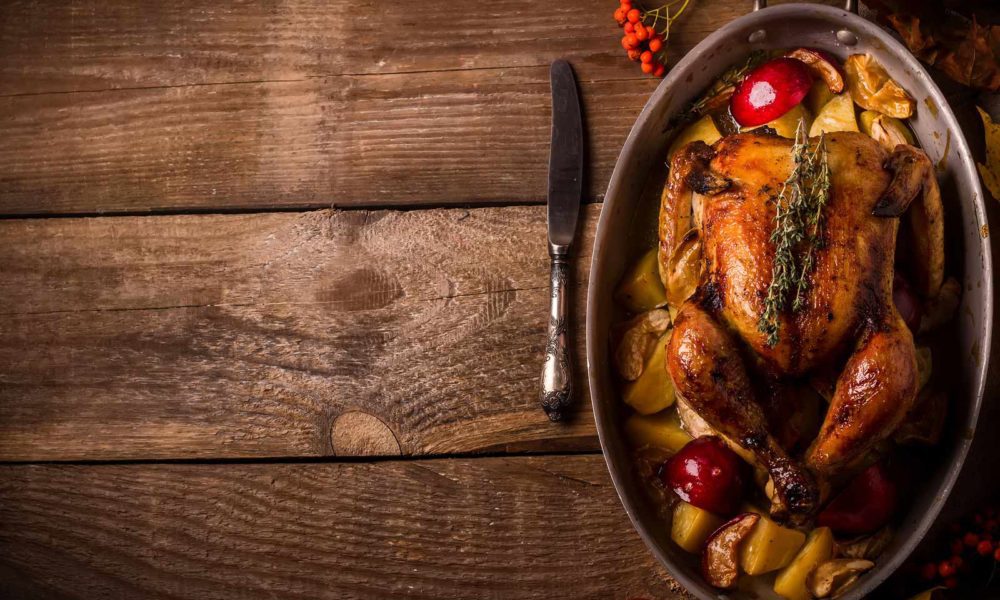 8
min read
Some things are required to be an American wine writer — a thesaurus, a compelling headshot, a distain for "jammy" wines even though you frequently give them high marks. And of course, we have to add to the list "an annual opinion piece on what to do about Thanksgiving wine pairings."
I'm kidding of course (only sort of), but on this last point about Turkey Day: do you really need this much advice? Probably not. I'm guilty of using the word "rules" in a Thanksgiving wine headline in the past, but at this point in my Wine Drinking Career, the only "rule" I'd offer is this: open whatever bottle gives you pleasure and enjoy …
Yyyyeah, however there is one justification for writing such an article: it's self-indulgent and fun for us wine writers! And no other annual event affords us — and our precious opinions — more validation.
Where You Can't Go Wrong
The standard collection of dishes on the Thanksgiving table is persistently tricky. I don't care how food-friendly a wine is: complementing ambrosia salad in one swallow, and overcooked green beans in the next is a uniquely Herculean task.
Truth is, I don't think a single wine can complement every bite of this meal. But a few, from my experience, come close. I'm probably not saying anything new by positing this, but the following wines always work:
Wines to avoid:
Zinfandel – So many reasons in my opinion: when it comes down to it, just an overwhelming wine for an overwhelming meal.
Malbec – Same point as Zinfandel. Exceptions can be made if you are smoking a turkey or serving steak. And nobody should serve steak on Thanksgiving (add that to the "rules").
Barolo and Barbaresco – I love these wines, and even a few years ago, I recommended Barbaresco for Thanksgiving. I'd like a do-over on that one. To me, the finer details of these complex wines are just blown-out by things like cranberry sauce or getting an earful of Aunt Janice's politics (how distracting!). Save these beauties for smaller gatherings, or Christmas or New Years' feasts when you can savor them with lamb or beef.
A Wine For Each Dish
That said, there are several individual wine pairings on Thanksgiving that are dynamite, and for each, I offer a few suggestions on wines to seek out.
One more thing to consider: buy a magnum. These big 1.5 L bottles are ideal if you have six to eight drinking adults at the table, and good wine shops often increase their stock of magnums right before the holiday. Look for magnums of Cru Beaujolais, Pinot Noir, Rosé and Champagne in particular.
Snitching + Champagne
Champagne-method sparkling wines are the ultimate in food-friendliness, but at the Thanksgiving table, the bubbles — combined with all that starch — is a recipe for a belching contest.
But for a "pre-game" drink? When you can snitch scraps of turkey from the carcass and pretend you're helping out in the kitchen? Sign me up.
And if you insist on drinking American on Thanksgiving, there are plenty of Champagne-method sparkling wines to explore.
Mashed Potatoes/Buttered Rolls + Chardonnay
This one might seem obvious: Ahh, butter and Chardonnay, right?
True, Chardonnay has a buttery tinge when it undergoes malolactic fermentation and oak aging, but that's not why I love this pairing. It has more to do with Chardonnay's apples-and-lemon like acidity, slicing through the thickness of mashed potatoes, or rinsing clean a bite of bread from the molars. It just elicits the right amount of autumn flavors to me. Just watch the alcohol levels and buy one that is below 14%. Yes, a bit of oak helps in this situation, so save your Chablis and Inox Chardonnays for the fishies.
2010 Domaine Leflaive Bienvenues Bâtard-Montrachet Grand Cru (Note: must be filthy rich to afford)
2013 Domaine Leflaive Puligny-Montrachet (Note: less so)
2015 Donelan Wines "Genevieve's Block" Chardonnay
Cranberry Sauce + Russian River Pinot Noir
Cranberry sauce is where wine pairings go to die. It's like attending a rock concert in the top row of an arena: acoustics? What acoustics?
The dials on tartness and sweetness are turned up to 11 on this dish, and while I usually would discourage Pinot Noir in any setting where the nuances and details are overwhelmed, in this case, one kind of Pinot Noir works: those from the Russian River. Plush and fruity with a dash of swagger — not to mention a little hint of cranberry in the flavor profile — Russian River Pinot Noir is its own kind of unique beast. Just like cranberry sauce.
Stuffing + Frappato
There is a good reason I devoted a whole article to Frappato as the ideal Thanksgiving wine last year. I've had a hard time breaking it with cuisines — it is just so damn versatile (although, I haven't tried to break it on ambrosia salad yet). Of all the dishes on the Thanksgiving table, stuffing may be the easiest to pair with, but at last year's table, having a sip of Frappato with our herb-laden stuffing was my favorite moment of the whole meal.
White Turkey Meat with Gravy + Schiava
Schiava is a red grape that thrives in the Alto Adige region of northern Italy. Bringing to mind light red berries and almonds, it is a refreshing and wonderfully light wine. If you see a bottle stateside, no matter the producer, buy it. It won't cost much, and odds are, if it made it this far, its because an importer loves that bottle and wants it to catch on.
At the Thanksgiving table, I think a sip of Schiava — with its deft touch of acidity — is perfect for those dry but savory chunks of white turkey meat.
Dark Turkey Meat + Cabernet Franc
Cabernet Franc finds its happy home alongside what — for me — is the main event: the scraps of tender dark meat found in the wings, legs and lower back of the bird. Cabernet Franc scores well because of its lean fruit profile, savory notes, medium body and naturally high acidity. It is also best friends with herbs. Cabernet Franc is often used in blending, so let your wine shop know you are looking for a varietal Cab Franc. American versions have a wonderful richness and plushness to their tones; those from the Loire River Valley of France (such as Chinon, Bourgueil and Saumur) are decidedly more savory.
2014 Star Lane Vineyards Cabernet Franc
2015 Château Yvonne "L'Île Quatre Sous" Saumur Champigny
Challenge: Pumpkin Pie + Gewürztraminer?
Full disclosure: I haven't tried this pairing yet. But I'm gonna. And you should, too, and then you can come back to this post and tell me in the comments field how awful/wonderful it was.
Here's why I am including it: I was drinking Gewürztraminer earlier this week, and wondering what it would take for me to like this grape. I keep buying it, and samples of it keep arriving, and I keep thinking I'm going to like it, and then I don't. It is either a tropical fruit-punch mess or the essence of roses in liquid form. The former was nice in a box drink in second grade; the latter works as a bathroom freshener. But in a wine glass?
But then it dawned on me: What if you pitted those intense Gewürz notes with the sweetness and baking-spice richness of pumpkin pie? Would it blossom into a mind-altering concoction? Would your head explode?
Let's find out. Here is one of my favorite picks, a rare Gewürz that I liked.
Have a great Thanksgiving.
Caption (top): A Thanksgiving turkey elegantly displayed for consumption. Good luck carving it with a butter knife.
---
Open a Bottle in Your Email
Subscribe to our monthly email digest.
---