3
min read
Last August, I wrote a travelogue on The Tanager Blog (my other pet project focused on travel photography) about an all-too-brief visit to Sonoma County's Alexander Valley. It was a 10-year anniversary trip. When we booked the ticket, we intended to celebrate by tasting copious varieties of wine. Once we got there, instead, we celebrated by dreaming up names for a new baby we were just expecting. My tasting adventures would be focused on wines worth sharing with Hailey when she could drink again.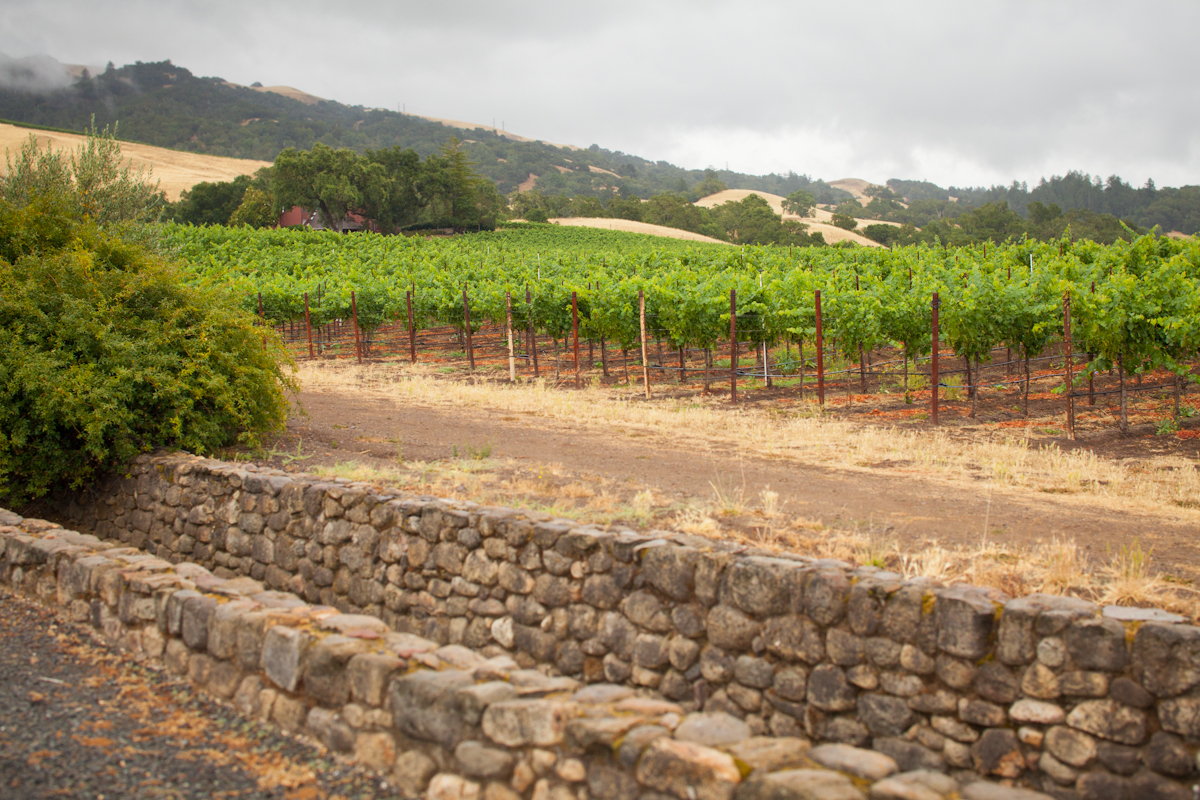 After a stop in Healdsburg, we drove through the rain into the Alexander Valley. All along Alexander Valley Road and Highway 128 were vineyards and tasting rooms — the world-famous Jordan Vineyard & Winery, Hawkes, Stonestreet and Soda Rock. We passed by them all because of a merlot. That's right, the wine everybody loves to hate because of Sideways. That supposed dog wine loved by uninformed cougars, shitty restauranteurs and whomever makes wine selections for airlines. It's the kind of wine you drink at a wake, right?
If you're drinking Alexander Valley Vineyards Merlot, then you're attending one hell of a wake.
Smooth and restrained with notes of raspberry, and a touch of mineral and wood at the same time, it reminded me of a nice Barbera d'Alba. Merlot, when blended with Cabernet Sauvignon, is often subservient. Here, they flipped the equation with only 14% of it Cab (each vintage they change the formula based on what the wine needs … 2011 had only a touch of Malbec blended in). Maybe that small amount of Cabernet Sauvignon was enough to keep the merlot from being too flabby? Either way, I wanted to see what else this winery was up to.
Turns out, they had another discovery waiting for me. When we arrived, they were pouring a new release — their 2011 Cabernet Franc. Typically used in blending in the United States, this Cabernet Franc struck me as a pretty good ambassador of what this grape is capable of. Rich and smokey but with a touch of lightness. To open a bottle of it without firing up the grill would be stupid.
I won't get into the ins and outs of the cellar visit that followed (it feels like ground I already covered), but its safe to say that visiting Alexander Valley Vineyards formed a better understanding of the magic behind their wines. I was expecting a conceited environment because — right or wrong, probably wrong — this was Sonoma. Nope. It was like visiting a clean, tidy little farm set against low-rolling khaki hills and stately oaks.
Not a bad image to remember the next time we open one of their bottles and fire up the backyard grill.
---
2009 Alexander Valley Vineyards Merlot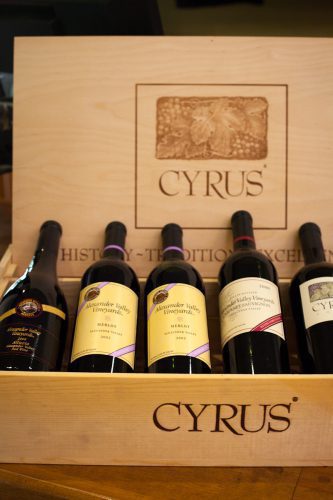 Alexander Valley AVA
Grapes: Merlot 85% / Cabernet Sauvignon 14% / Cabernet Franc 1%
Alcohol: 14%
Rating: ★★★★ 1/2 (out of five)

Tasting Notes: Strong red fruit and charcoal on the nose with deep raspberry and mineral flavors.
Quite food friendly, and if you don't finish the bottle in one night, it keeps well for another day after being vacuum-sealed.
---
2011 Alexander Valley Vineyards Cabernet Franc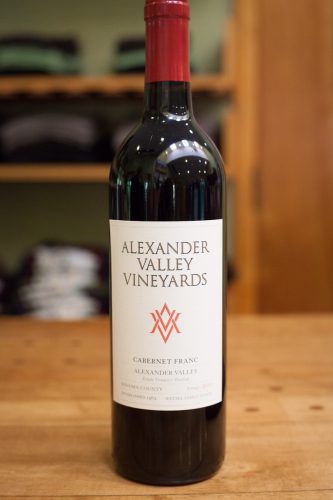 Alexander Valley AVA
Grapes: Cabernet Franc 100%
Alcohol: 14%
Rating: ★★★★ 1/2 (out of five)
Tasting Notes: Rich, smooth and exotic with dusky flavors of blackberries, smoke and beef jerky. The smokiness alone is noteworthy: its rare to find a smokey wine that doesn't dry out your mouth at the same time. Paired with beef tenderloin and crimini mushroom marsala, baked potato-style parsnips and fresh green salad. An epic pairing.