3
min read
Barolo takes a lifetime to fully understand.
That was the conclusion I came to after visiting the commune of Barolo a while back. We had first shown up on a sleepy Saturday afternoon in October, the four of us — my wife and I, and our friends Adam and Tess — tapped-out from a full day at Alba's white truffle festival. And yet, the sight of the modest "kingdom" tucked between vine-draped hills inspired a second wind. I forgot about tasting wine for a few hours, and instead focused on photographing this pleasant little commune as a means to get familiar with it.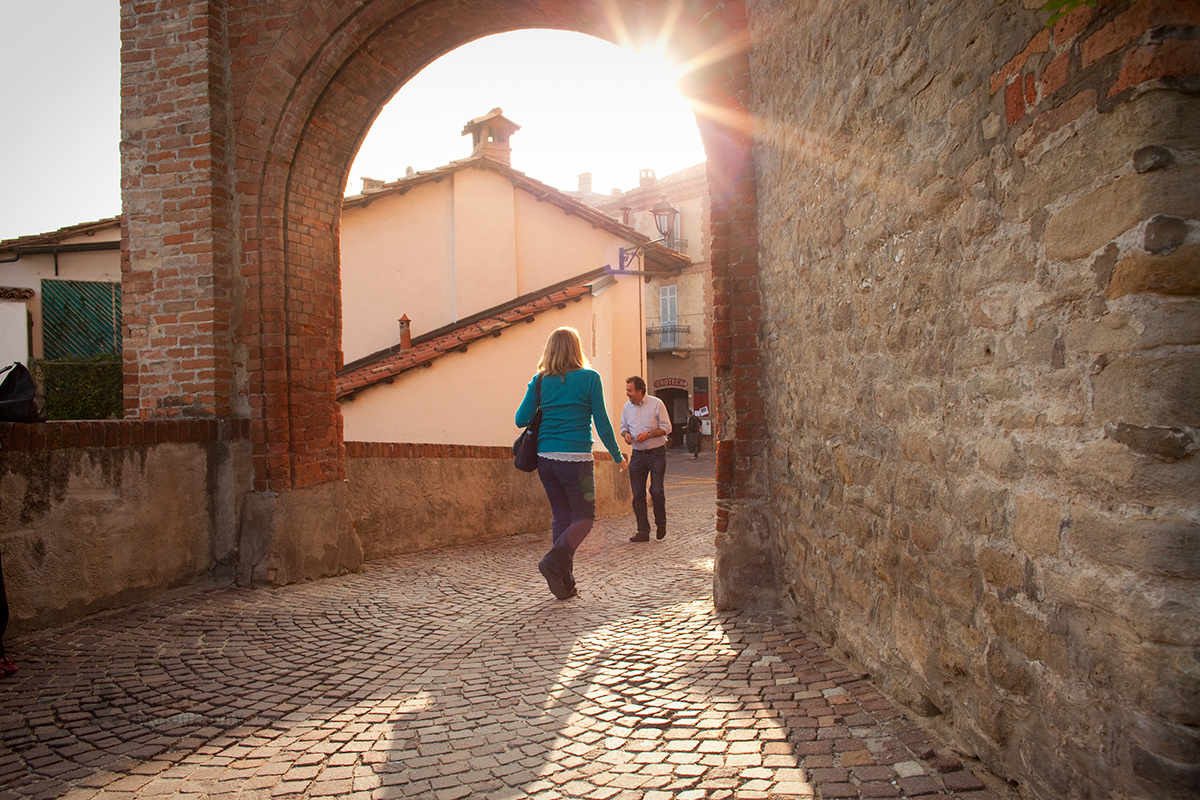 On a second visit, a few days later while it rained, Adam and I descended onto the commune's wine room, and we had a brief tasting focused on the DOCG's soils. Three different Barolos from the same vintage: one originating from sandy soil, one from calcerous marl, one that blended the two (which I believe was just a Nebbiolo Langhe — I didn't take notes … I was on photography mode). The differences were extraordinary. The exercise didn't teach me how to find a good Barolo, or turn me into a somm-wannabe. It simply taught me that there is more to wine than I could ever know … much like the ways of nature. It is best to be just passionate about it, and enjoy the ride.
I have one bottle of Barolo — a 2006 Eugenio Bocchino  "Lu" — that I'm cellaring for as long as I can stand it. It hails from the hills around La Morra, where the Barolos are more perfume-like and accessible. Still, whenever I see a Barolo in a wine shop, or on a wine menu, I think of that afternoon walking through the commune with my camera, more than I think about anything else.
It's more poignant to taste with memory than it is to taste within the moment.
Note: All photos ©Kevin Day / Opening a Bottle