5
min read
Last week, I did a second tour in two years through the Willamette Valley of Oregon. While this was a family vacation — life on a farm with goats, climbing into treehouses, hours at the Wings and Waves Waterpark — I was also able to squeeze in a handful of wine tastings at Maysara, Raptor Ridge, Day Wines, Trisaetum and Penner-Ash Wine Cellars.
Last time out, I focused almost exclusively on the Yamhill-Carlton area, but this go around, I ventured into some more hidden pockets of the Willamette Valley.
From ground level, calling the area "a valley" is a bit of a geographic misnomer. Absent from view is a clearly defined, sunken watershed surrounded by hills. In fact, you don't really notice the river at all while you are there. Instead, your eyes train upon a series of hills that seem scattered at random, which ultimately reveal smaller sub-valleys between them. In this regard, the Willamette Valley is similar to the Langhe Hills of Piedmont — each country road reveals happy surprises tucked into the undulating landscape.
One such scenic surprise was the view from State Highway 240 as you turn north on Northeast Ribbon Ridge Road. With fruit orchards to one side and a grass-farm on the other, the pavement shoots north like an arrow toward Ribbon Ridge, a low-slung hill engrossed in coniferous trees and thoughtfully planted vineyards. For a wine-obsessed traveler, its a postcard of invitation.
Right off this road is the entrance to Penner-Ash Wine Cellars, which sits high up on an adjacent hill facing every day's sunrise as well as the top half of Mount Hood, which peeps over a distant ridge from some 60 miles away. Respected for their Pinot Noir and Syrah production, I was keen to visit not only their tasting room, but to go on a vineyard hike, which they advertise on their site. Unfortunately — despite emailing the request in advance and having a little back and forth with their team — the hike was unavailable because it was too late in the day. I didn't realize it was a multiple-hour affair; and they thought I merely wanted to glimpse the estate vineyard from the winery tour.
Miscommunication aside, the tour of their eco-conscious, gravity-flow winery — which reduces the handling of juice and therefore preserves a lot of its integrity — was interesting, and underscored the scale and sophistication of what goes into a single bottle of wine.
Outside, the estate vineyard was dry and hot. Despite it being 4:30pm, it felt like mid-afternoon, thanks to the summer solstice and Oregon's northern latitude.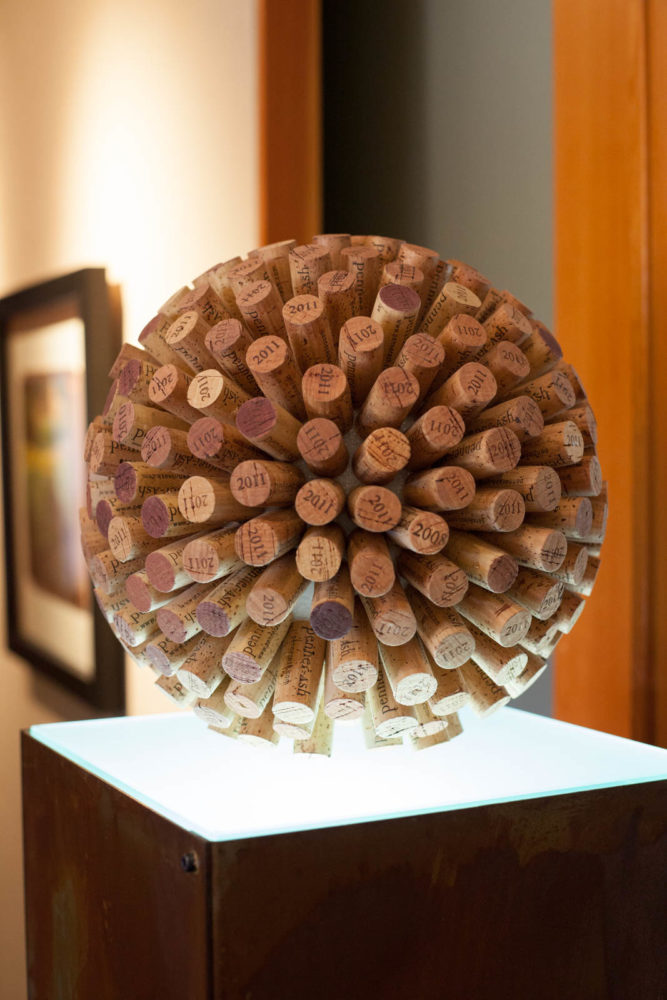 Inside, I struggled. For some reason, I felt like I couldn't quite grasp the character of their wines. Perhaps it was because we rushed the tasting a little bit since it closed at 5pm, perhaps it was because the tasting room was busy and the staff somewhat preoccupied, or perhaps the setting was just a bit too polished. Either way, I came away from the flight with only a small sense for their wines.
That is, with one very important exception: their Riesling.
Served second in the flight of wines, it was a three-ounce goblet of sunshine. Whatever was going on in that glass, I was going to walk out of there with a bottle to enjoy in a kitchen somewhere, with all the time in the world to focus and savor it.
A few days later, at our rental home on the Oregon coast, I opened the Riesling with a lunch of sage-chicken salad and baguette. For me, the best Rieslings are defined by juxtapositions. They are bright but feel earthy. They are sweet, but finish with a dryness that comes off the palate cleanly. They're structured, yet they permeate every corner of your senses. In short, they thrive on illusion.
Penner-Ash's Willamette Valley Riesling does all of the above. Along with Elk Cove Vineyards and Trisaetum (whose tasting room I would visit later in the trip), Penner-Ash is making a case that Oregon's Riesling belongs in the same upper echelon as its prestigious Pinot Noir.
Outside yet again, my wife and I lounged in the Adirondack chairs that face Mount Hood, with a single splash of their Hyland Vineyard Pinot Noir in our glass — a leftover from the tasting. We only had a few moments as it was closing time, and unfortunately, the best light for photographing that view was hours away.
What I really wanted was a chilled glass of that Riesling. It would have been perfect in that hot summer sun.
2014 Penner-Ash Willamette Valley Riesling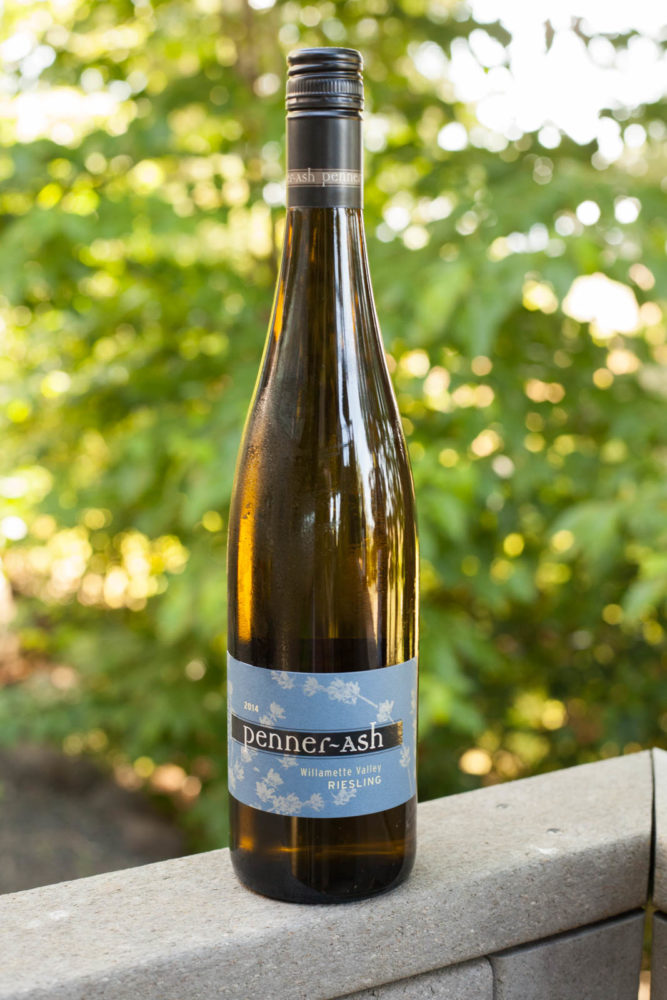 Yamhill-Carlton AVA, Oregon
Grapes: Riesling (100%)
Alcohol: 13%
Ratings: ★★★★★ (out of five)
Aromas, Flavor & Structure: ★★★★★
Food-friendliness: ★★★★★
Value: ★★★★
Tasting notes: A Riesling riddled with paradox: sunny, yet of the earth; structured, yet light; sweet in its notes yet off-dry in its finish. I loved this wine. It presented aromas that reminded me of lemon, jasmine flower, pear and fresh-cut apples. Incredible palate feel with a texture that feels slippery and rounded. Offers hints of apple, pear, lime, a bit of ginger and Chinese Five Spice, and plenty of honey. Finishes cleanly (i.e. doesn't stick to the teeth as you would expect given its sweet sensation). Simply outstanding.
Recommended for: I feel like this Riesling is highly versatile. We paired it with a simple yet herbaceous chicken salad lunch, but I think it would also fair well with curries, Pad Thai, sushi or charcuterie.