4
min read
I just returned last night from a family vacation to Oregon, where I snuck in a handful of wine tastings in the Willamette Valley. This being a family vacation — where our emphasis was on letting our daughter be a farm girl and play in the rental's treehouse and feed the farm's goats — I spent more time savoring purchased bottles over dinner than lingering in the tasting rooms.
But I did sample an impressive array of vino. And after tasting 12 Pinot Noirs from five different wineries, the wine I wanted to write about first was Raptor Ridge's Grüner Veltliner.
I know. I know: Not a Pinot Noir?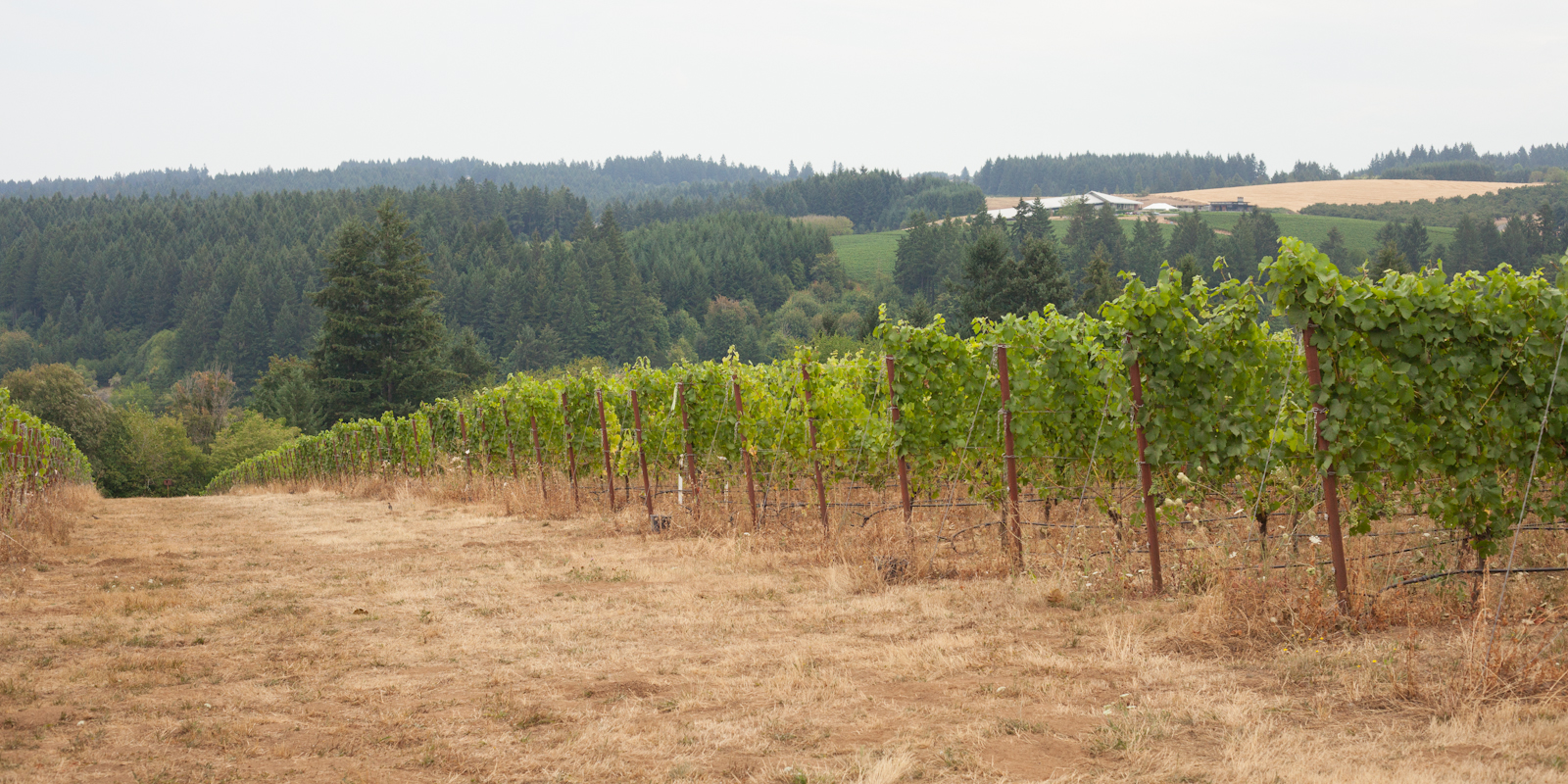 The Willamette Valley may often be called Burgundy's doppelgänger, but last time I checked, Burgundy made excellent white wine as well. In this regard, the Willamette Valley proved to be no different. It's cool climate, oceanic influences, and mixture of loess, sedimentary and volcanic soils make it ideal for my favorite styles of white wine: crisp, acidic ones that allow fruit and minerality to play off each other. Nearly every wine room offered an outstanding Pinot Gris or Riesling to go with their fleet of Pinot Noirs — and often at half the price.
But American-made Grüner Veltliner is about as common as Austrian BBQ. To snitch a line from Eric Asimov, it may have to do with that umlaut. Like the many styles of German Riesling, its easy to pass over these typically Austrian wines for fear of drinking a glass of joyless, austere juice. The name could not be less sexy; the labels are often no better.
But the truth — from my experience — is that wines made with Grüner Veltliner burst with fruit and flower flavors. They're an excellent alternative to Riesling, and they will dance with practically any food partner at the party.
I made a stop at Raptor Ridge after lunch at the South Store Café and a full morning of berry picking at the Smith Berry Barn (both highly, highly recommended). With blackberries, raspberries and blueberries still lingering on my palate, I dove into their summer tasting menu.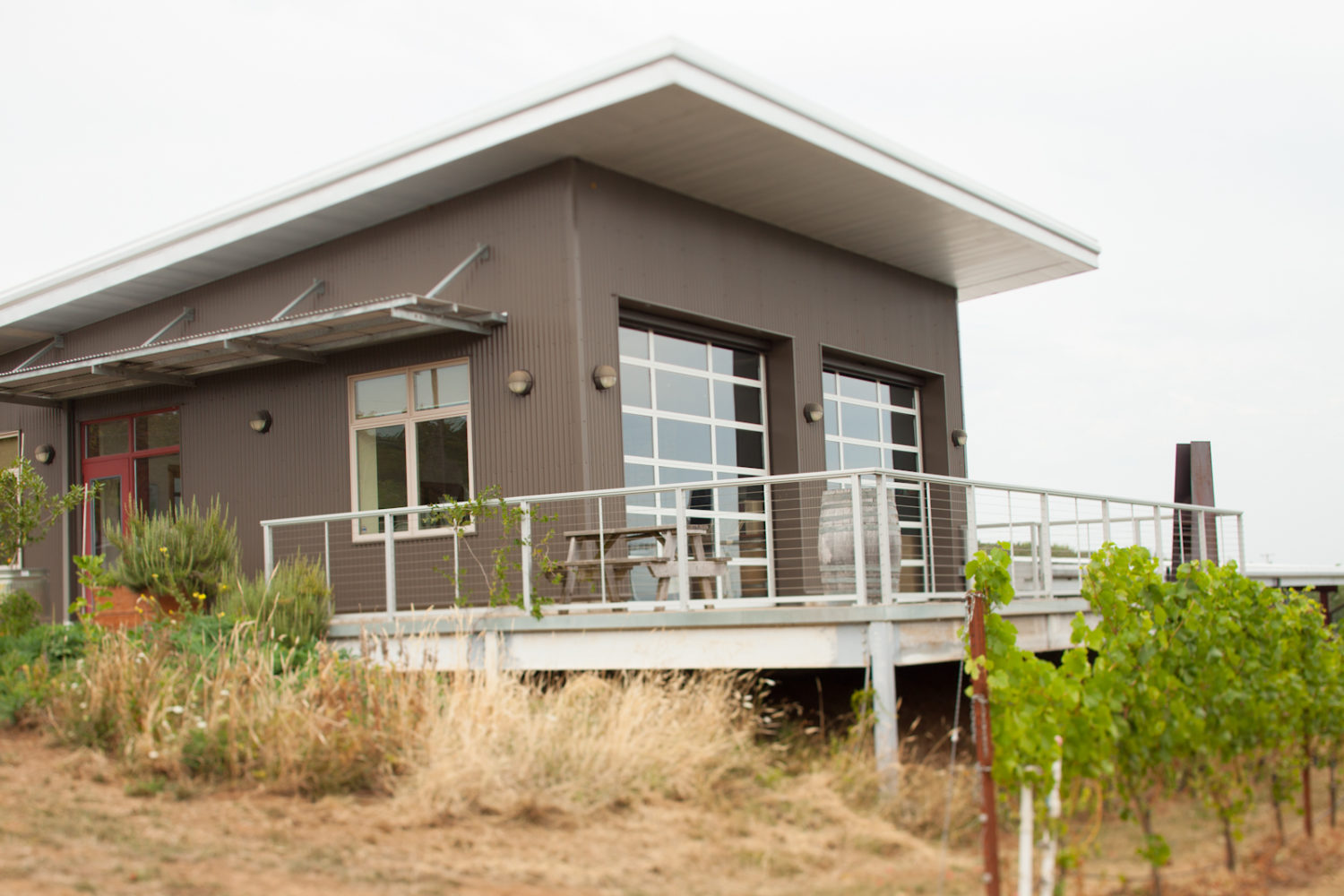 The lead-off hitter was the Grüner Veltliner, which the host noted is one of only five made in the Pacific Northwest. It was certainly the first American one I've come across, and it was excellent: nuanced and perfectly acidic, packing plenty of refreshing peach-lemon flavors with crisp minerality and a lingering finish.  "We can set one of those aside for purchase," I immediately noted. Five wines later and I'd set aside their Gran Moraine Vineyard Pinot Noir as well (the only bottle to survive our time on the coast and come home to my cellar).
By the time I opened the Grüner Veltliner to share with everyone, we had made it to the coast and our Portland-based friends were making fish tacos. Normally, my wife skips over tasting notes despite my prodding. She'd rather enjoy the wine. But something about this one got her talking, a sure-fire validation of greatness.
With its low sweetness, crisp acidity and peppery finish, Grüners an excellent companion to light but spicy fare such as coastal Mexican, Thai, or Indian curries. And this one from Raptor Ridge (available online, but they're almost sold out) is more affordable than many of its Austrian counterparts.
2013 Raptor Ridge Estate Grüner Veltliner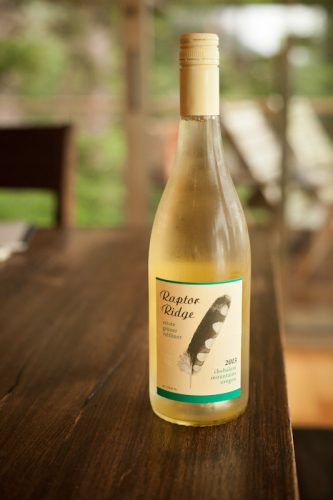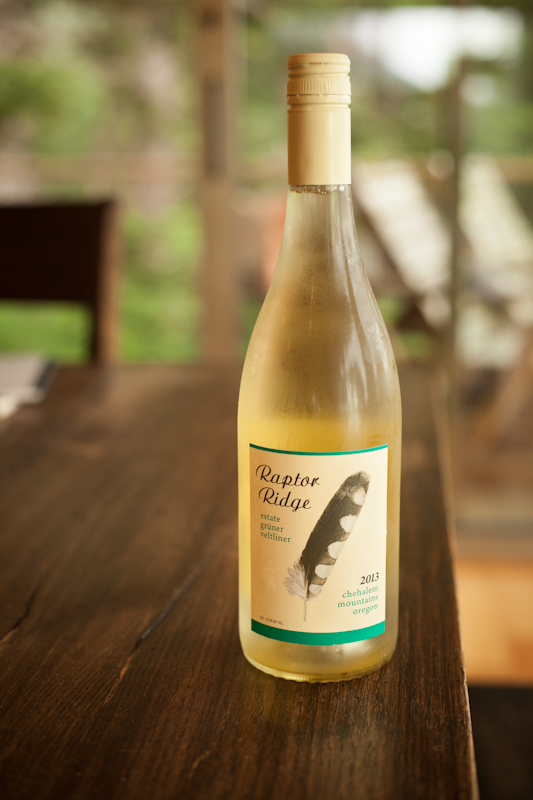 Chehalem Mountains AVA (Willamette Valley, Oregon)
Grapes: Grüner Veltliner (100%)
Alcohol: 12.5%
Ratings: ★★★★ 1/2 (out of five)
• Aromas, Flavors & Structure: ★★★★ 1/2
• Food-Friendliness: ★★★★★
• Value: ★★★★
Recommended for: Pairing with spicier entrees like fish tacos. Pour a glass, find a beach.
Tasting notes: There is a lot of sunshine in this wine. An outstanding white unique to all other American white wines I have had. Equal parts crisp and zesty, medium-bodied yet forward and attention-getting. Aromas of green apple and lemon, and an unlikely combination of flavors I have never experienced before: peach, golden raisin, lemonade, slate and roses.