3
min read
As I mentioned in my write-up on Corbiers' Chateau Vaugelas "Le Prieuré," I am beginning to dip my toes in the wine-laden deep-end that is France. As a way of making it manageable for my French-illiterate brain (and easy on my budget), I'm reverse engineering my self-taught crash course by starting with the simpler, more obscure regions and then zeroing in — eventually — to the Burgundies and Bordeauxs.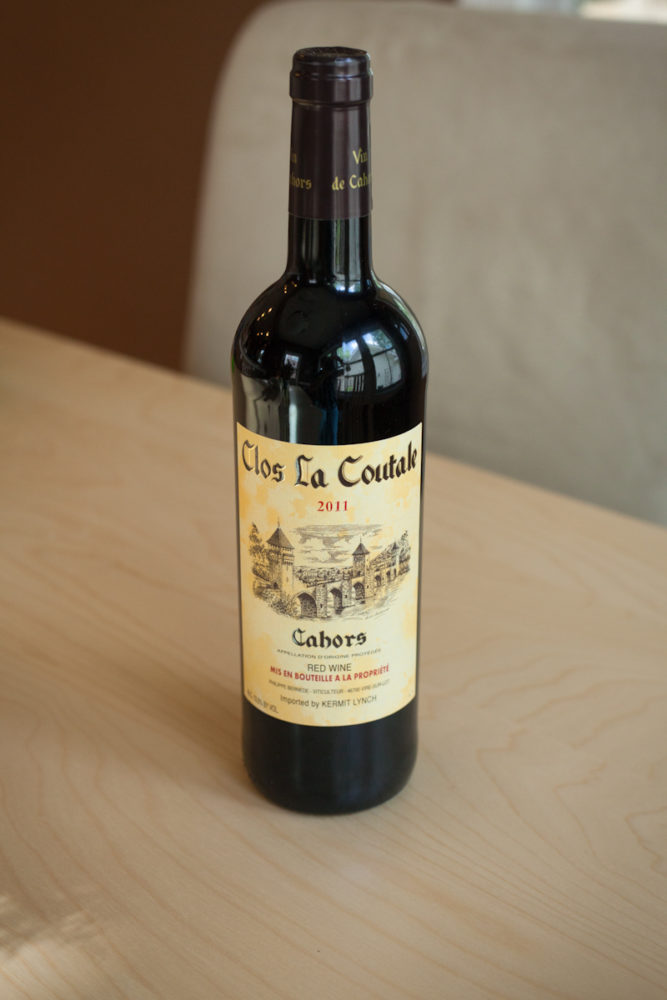 This past weekend, we opened up a bottle from Cahors.
Again, I have to tip my hat to The Concise World Atlas of Wine by Hugh Johnson and Jancis Robinson for making me aware of this pocket of France. Situated on the fringes of Bordeaux, Cahors is Côt country, a grape that is better known by the name that graces seemingly everything coming out of Argentina — Malbec. My tastes generally shy away from Malbec; I just haven't had great luck with them. They tend to be too dry and overly smokey, which for my tastes, overwhelms any character that might lay deeper in the grapes.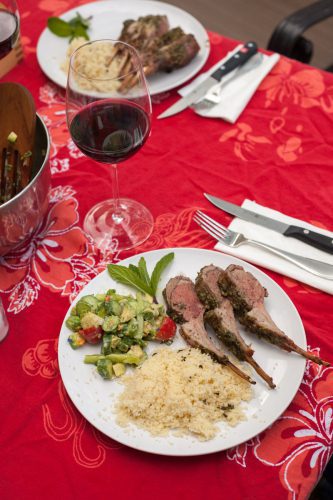 But if wine has taught me anything, its that once I set a rule with it, something comes along to break it.
The 2011 Clos La Coutale from Cahors struck me as an Old World wine — a complement in my book. It was strong and potent but had enough finesse to be food-friendly. In other words, we didn't need a 500-foot home run … just a single. I would wager that the blending of Merlot takes some of that edge off.
Here in Denver, we're just getting back to spring. Last Sunday into Monday it snowed. Now everything is green and lush (by our standards) and so we were eager to have a backyard dinner and savor it.
For our rack of lamb, Hailey created a nice pesto using mint from our yard, and I cooked it on a cedar plank (nice idea in theory, but I grilled it too hot and too quickly for the smoke to be noticeable). Rounding it out was a cucumber salad and couscous.
As for the Cahors, it cut through the fat of the lamb perfectly. Lamb goes well with pretty much any red wine, so much so, that I'd say lamb isn't worth eating unless you have a glass of red to go with it.
Next time, I'll need to slow-cook the lamb more — either on the plank, but probably over hickory chips — to really bring out the smokey character of the Malbec.
---
2011 Clos La Coutale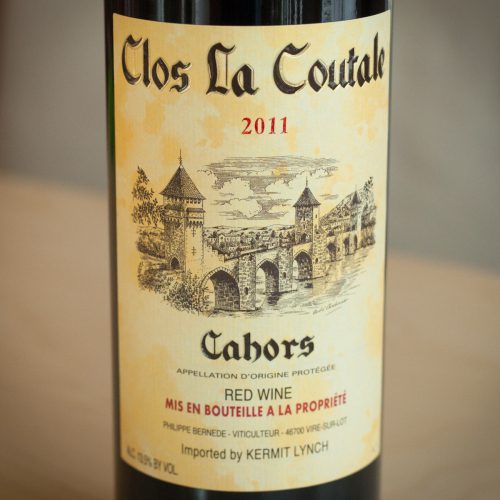 Cahors
Grapes: Malbec 80% / Merlot 20%
Alcohol: 13.5%
Rating: ★★★★
Tasting notes: Very dry at first, but benefitted greatly from 30 minutes of breathing. Quite smooth, with nuanced aromas of cedar, blackberry, brambles, and a tinge of black pepper spice. Very forward on the palate with black fruit, and medium length.