4
min read
When it comes to drinking at lunch, the United States doesn't have much of a wine culture. In fact, you could even argue we don't have much of a lunch culture. We tend to rush it, and when you rush food, wine is probably not the beverage that crosses your mind.
Even on weekends, when we ought to have the time to savor a midday meal and pop open a bottle, rushing lunch is a trend that persists.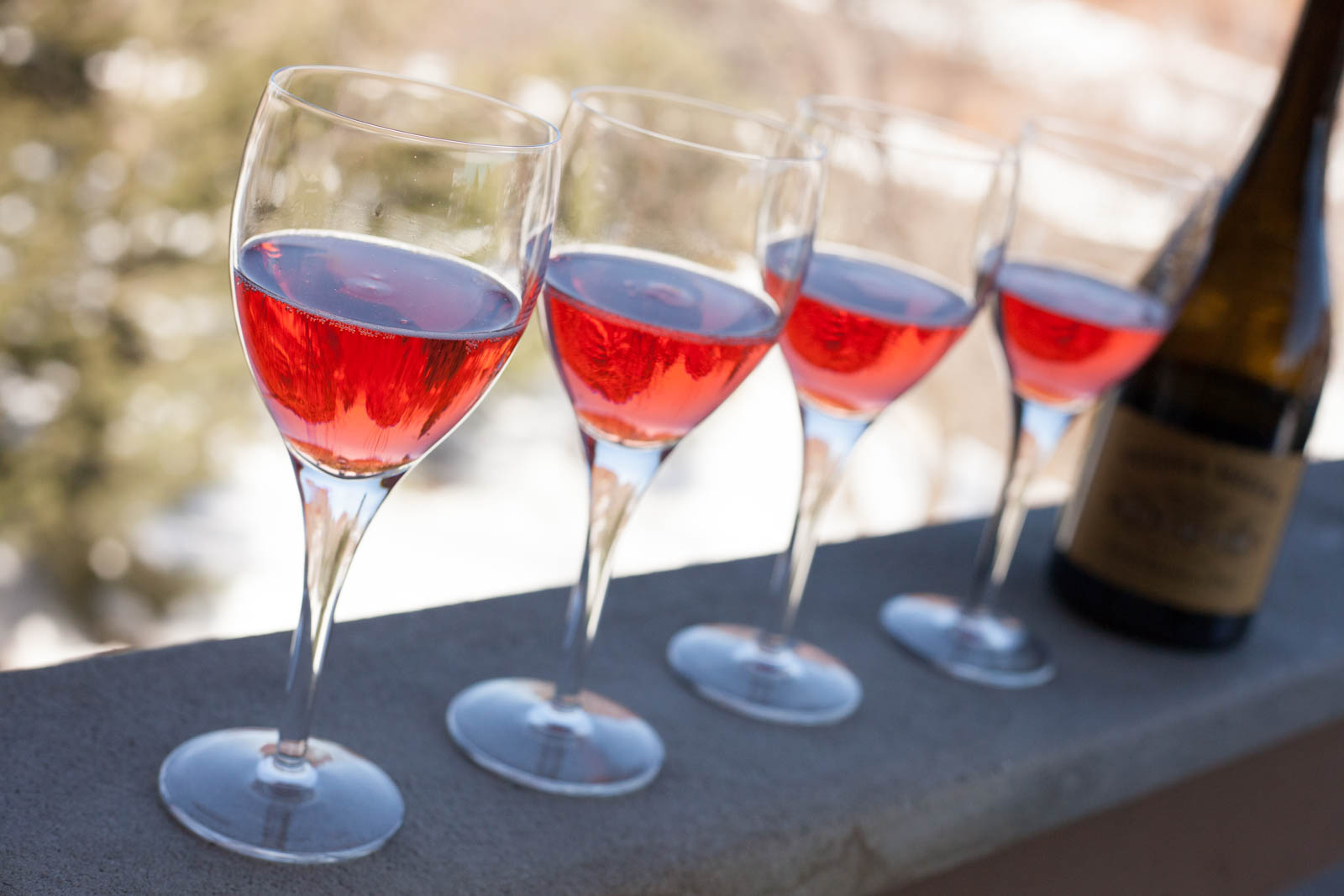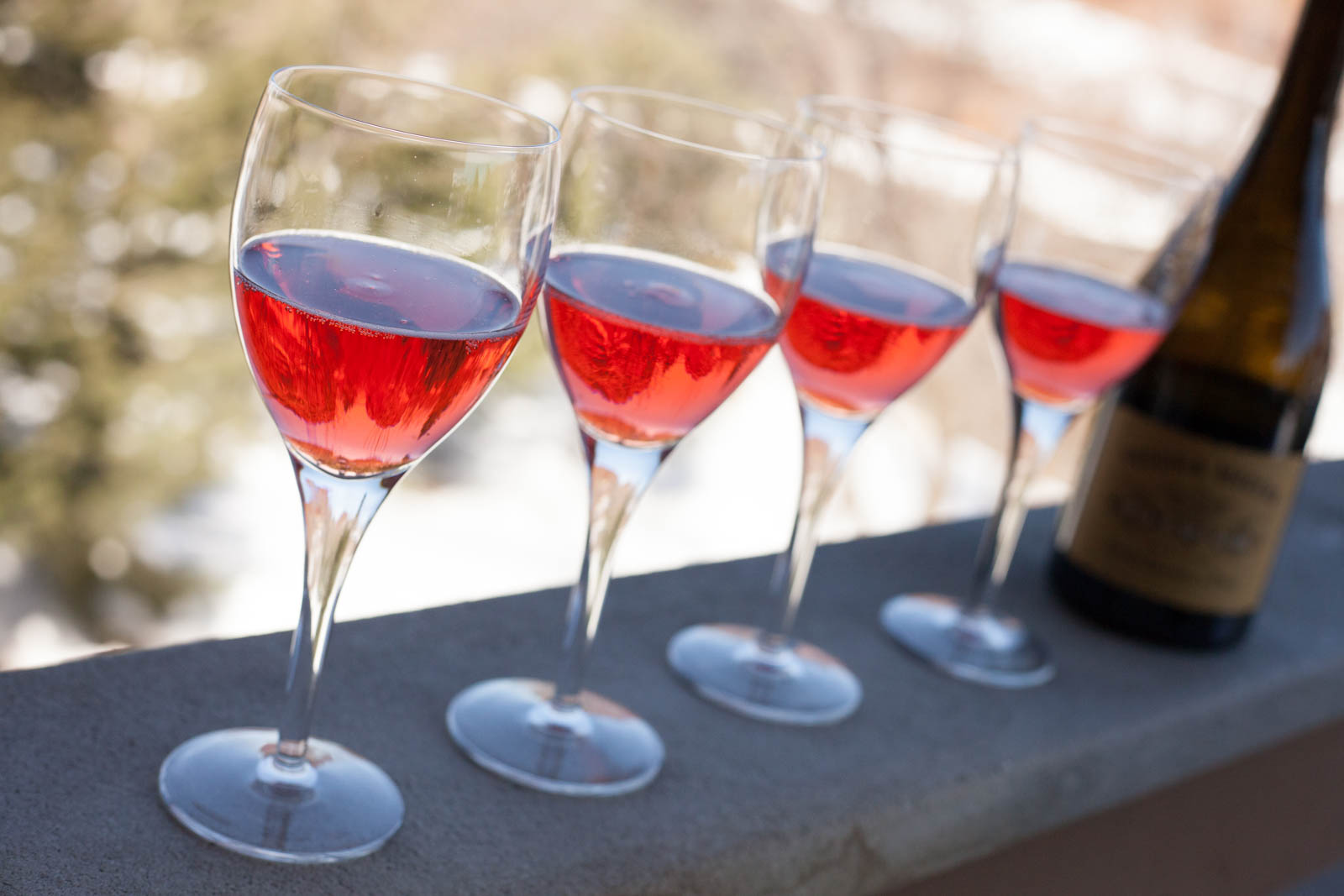 Perhaps its just me, but I often feel like I need to explain myself if I'm having wine at lunch here in Colorado (one of the most hyperactive, yet beer-loving states in America). "You're having wine?" I've been asked with a hint of judgement, as if wine would make me more lethargic in the afternoon than the 300-calorie oatmeal stout my friend is having.
But there are plenty of wines that work well at lunch, and Lambrusco is among my favorite selections. This frizzante red wine from Emilia-Romagna is deceptively versatile (frizzante is a lighter degree of sparkling, versus the more full-on onslaught of bubbles found in spumante). Rarely "serious," Lambrusco brings a spectrum of playful aromas and flavors as well as light alcohol. More than primary and secondary aromas, it recalls images of warmth.
I recently enjoyed a glass of Cleto Chiarli Lambrusco di Grasparossa di Castelvetro (★★★★ 1/2) — a deep-red Lambrusco with a surprisingly delicate sweet finish — and despite the wintery weather outside the restaurant, it reminded me very specifically of a warm patio in Verona, where I enjoyed a slice of pizza between train transfers more than 10 years ago. Could it be that I had Lambrusco with that slice? Knowing how strong our sense of taste is linked with memory, I probably did. And further more, it made me think that Lambrusco and lunch ought to be paired up more in my life.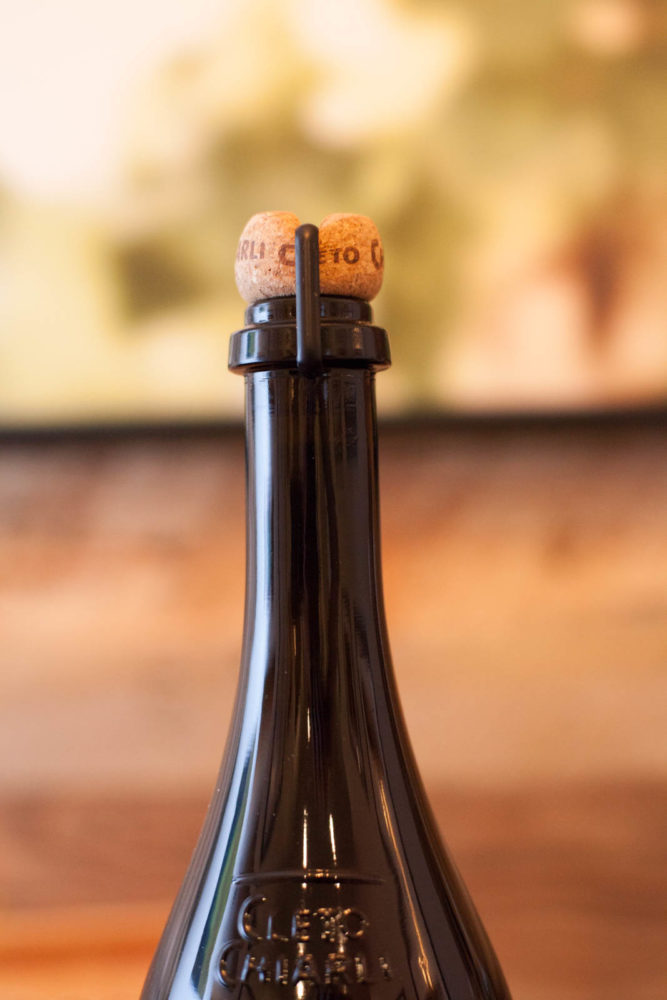 So on Easter Sunday, I pulled out a pair of needle-nose pliers and pried open another bottle from Cleto Chiarli, their Vecchia Modena Lambrusco "Premium." Lighter in color and wonderfully fizzy, it went down with great ease and affability. I could barely process the tasting notes it was so easy, and that's part of the joy in drinking Lambrusco. There was lemon and walnut, and a bit of tart apricot, but the most memorable part were the bubbles. The wine seemed to evaporate in a cloud of fizz on the palate.
Perhaps paradoxically, the cuisine of Emilia-Romagna (where Lambrusco hails from) is often heavy and rich. After all, this is the land of pasta Bolognese, parmigiano-reggiano cheese, balsamico di Modena and prosciutto di Parma. And while Lambrusco is not the only wine made in the area (far from it), it is perhaps its best known, and among its most versatile. With its light, joyful character, it would be understandable to lean light and joyful in its food pairings, but it truly works wonders with a bite of parmigiano-reggiano drizzled in aged balsamic, or alongside prosciutto-melon salad and yes, even pasta Bolognese.
I just can't guarantee that the latter won't be the culprit for stupefying your afternoon.
2015 Cleto Chiarli e Figli Vecchia Modena Lambrusco "Premium"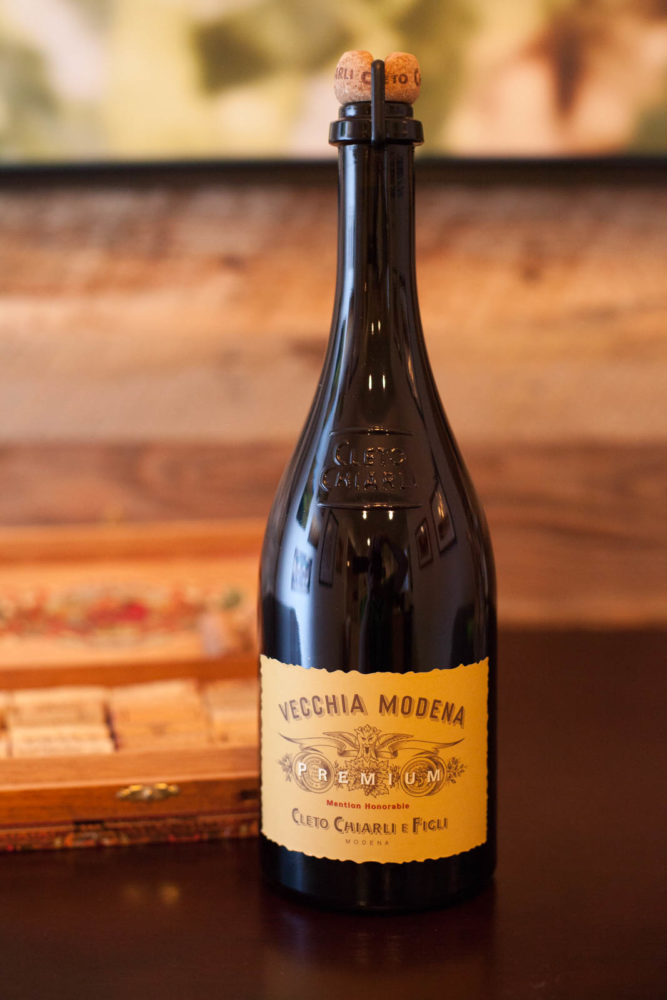 Lambrusco di Sorbara DOC, Italy
Grapes: Lambrusco di Sorbara
Alcohol: 11%
Rating: ★★★★ (out of five)
• Aromas, Taste & Structure: ★★★★
• Food-friendliness: ★★★★ 1/2
• Value: ★★★★★
Tasting notes: A delightfully fun sparkling wine that conveys bright fruit flavors and then disappears in a cloud of fizz. Beautiful pale rose color. Lemony walnut aromas on the nose. The palate is quite smooth for a frizzante wine, conveying lemon, tart apricot and distinct nuttiness on the finish. To open the unique bottle, get a pair of needlenose pliers and delicately remove bracket from the side. The cork will stay in place; then, simply open like you would a Champagne bottle.
Recommended for: With its lightness and gaiety, it is ideal for Sunday lunches, cheese plates (especially parmigiano-reggiano), wood-fired pizza, burgers, or antipasti before a social gathering.
Note: The bottle featured in this wine was provided as a sample by Dalla Terra Winery Direct. Learn more about our editorial policy.