There is no other grape quite like Northwest Italy's Nebbiolo.
Named after the fog (nebbia) which permeates much of the region, the grape creates a full-bodied wine that is high in acidity and tannin. It is rich with earthy character — to an extent unlike any other grape I've encountered.
Sample a single-vineyard Barolo next to a single-vineyard Barbaresco and you'll discover how Nebbiolo absorbs the attributes of the land and climate, and then (seemingly) reads them out loud to you in subtle differences of acidity, tannin, fruit and aromatics.
However, for all the acclaim and attention that Barolo and Barbaresco have earned, there are a handful of other Italian appellations that produce amazing Nebbiolo-based wines. Of them, Gattinara is perhaps most notable. In fact, I'd wager to say that some Gattinara can go toe-to-toe with many of the acclaimed bottlings of Barolo and Barbaresco, but for half the price.
If you haven't tasted Gattinara, let this be your guide.
3 Reasons to Try Gattinara
A Poor Man's Wise Man's Barolo – Gattinara may not be oak-aged for as long as Barolo, but it carries a similar gravitas and delicious profile. Whether you want to always have a classy Nebbiolo on hand, or you want to get a Nebbiolo as a gift for a friend, Gattinara is worth considering.
You Prefer Barbaresco to Barolo – It is a cliché that Barbaresco is the feminine counterpart to the masculine Barolo. But there is some truth to it, and if you find the more delicate, elegant and conversational style of Barbaresco to be more to your liking, then — again — Gattinara is worth considering.
You Can Buy Them With Significant Age – Not to double up on the value talking points, but I've frequently come across Gattinara in wine shops and online with eight-plus years of aging, selling for $30 or less. Given how Nebbiolo improves with ample aging, this kind of value buy shouldn't be ignored.
About the Appellation and Its Wine
Situated in the foothills of the Alps, northwest of the city of Novara and south of Lake Orta, Gattinara lies in the province of Piedmont. Because it shares the Piedmont stage with two of Europe's most titanic wines, it is chronically overshadowed. Not much of it is imported into the United States.
The wine consists of at least 90% Nebbiolo, which locally winemakers call "Spanna." Bonarda Piemontese and Vespolina are permitted in the blend, which may also account for Gattinara's "diminished" status compared to the purity of Nebbiolo in Barolo and Barbaresco. But so what? The Bonarda Piemontese (no more than 10% allowed) contributes freshness and a touch of floral aromatics, while the Vespolina (which is related to Nebbiolo) can make up no more than 4% of the wine. Even then, it is getting more and more rare to see either of these grapes used, largely because of the caché Nebbiolo now carries. Winemakers are trending towards going "all in" on Spanna.
The biggest difference between Gattinara DOCG, and Barolo DOCG and Barbaresco DOCG, lies in the soil and climate. Nebbiolo is a very expressive grape, meaning its juice and grapeskin convey the chemistry of a vineyard's soil. In the calcareous marl soils of Barolo, Nebbiolo takes on a powerful and aggressive persona. But in Gattinara, it seems to express a less ferocious tenor because of the granite and iron-rich soil. As a result, Nebbiolo's more delicate attributes — such as floral and earthy aromas — are brought forth more readily at an earlier age.
Gattinara also has a more extreme climate, with bigger temperature swings from night to day than Barolo and Barbaresco. This contributes to a more lively acidity, but can also lead to less consistency from vintage to vintage (though in truth, I haven't seen this from my limited tastings).
My First Taste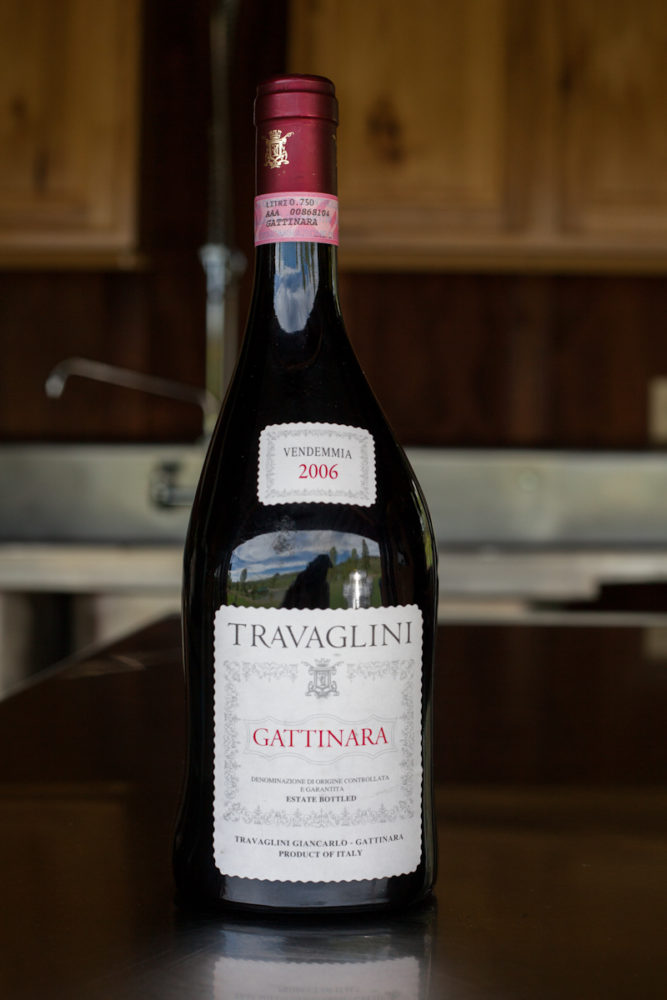 Unlike other First Taste Guides, on this one, I'm a bit more of a "veteran" with Gattinara. I sampled a glass on a whim when I was last in Italy, at a restaurant in Orta San Giulia. I asked the waiter to serve me a red wine, preferably one originating from nearby. Gattinara is what he brought. This was a while ago, and I didn't jot down notes or the name of the wine, but I remember it fondly as a pretty wine with wonderful acidity and earthy tones.
My second experience with Gattinara, further entrenched its place in my heart. It was a bottle of 2006 Travaglini Gattinara served at an outdoor family dinner in the Rockies. Again, being able to buy an aged Nebbiolo has its advantages. The tannins had mellowed enough on this wine to reveal intoxicating aroma that recalled raspberry, cedar and rose hips.
Get's Better With Age
Just last week, we opened a 2004 Petterino Gattinara. Now we were really exploring Gattinara's aging potential — a full four years further than the 2006 Travaglini. Unlike many other producers, winemaker Marco Petterino holds on to his wines for nine to 10 years before releasing them. So comparing this wine to his younger vintages … well, it's just not an option.
But what a wine this was. It was clear that the wine had mellowed, but still had plenty of bite. Sort of like a certain elder statesman of comedy who might not have the physical stamina to perform acts like the Upperclass Twit of the Year, but could certainly cut down today's biggest twits on Twitter. The nose was sharp and elaborate, presenting cherries and violets at first, with secondary aromas that reminded me of fennel seeds and musk. The tannic overload you often get with younger Nebbiolo was simply not there. At 12 years of age, I loved not only the degree of refinement on this wine, but how fruit-packed and earthy it was, too. Nebbiolo's raging tannins often mask these elements at an earlier stage.
And how much did it set me back? Just $32. All the more reason to buy up Gattinara alongside those bottles of Barolo and Barbaresco.
2004 Petterino Gattinara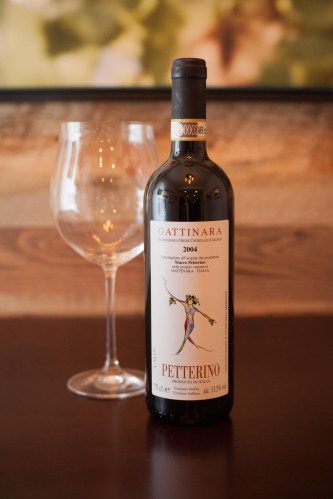 Gattinara DOCG, Italy
Grapes: Nebbiolo (100%)
Alcohol: 13.5%
Ratings: ★★★★★ (out of five)
Tasting notes: Gorgeous garnet color with brick-orange edges. Aromas are intense and very attractive, with cherry and violets leading the way, followed by secondary aromas of fennel seed, musk, barnyard and earth at various times. A real shape-shifter as you move from a first to second glass. Tannins have integrated into the wine nicely at this age.
Recommended for: Hard not to recommend the usual Nebbiolo pairings with this one. I think it stands nice and tall alongside foresty mushroom dishes (e.g. risottos, pastas, etc.)
More Reading on Gattinara