13
min read
Raise your hand if you have never tasted Chianti Classico? As I turn the attention of our First-Taste Guide series to central Tuscany, I can't help but wonder: Who hasn't had a first taste yet of this historic, ubiquitous red wine?
Chianti Classico is Italian red wine to many people. From your neighborhood pizzeria to (gasp) the Olive Garden next to your local mall, the wine selection is guaranteed to have at least one Chianti Classico.
Or is it?
Check that laminated wine menu again. Do you see the word "Classico?" Without that word, its a different wine. There is Chianti, Chianti Superiore, Chianti Rùfina, Chianti Colli Senesi and four other appellations allowed to use the name — all of them Tuscan, all of them Sangiovese, but each with their own ethos towards the wine.
And this is where people trip-up with one of Italy's most recognized products: they don't even know what it is.
If that describes you, don't worry. It's not your fault. Chianti Classico has been a moving target since the Middle Ages, and it has only found its current form in the last few years. In fact, recent changes to the code indicate that the appellation is still sorting out what's more important: winemaking process or the geographic position of the vines? (Correctly, it appears to be the latter). Winemakers have gained a better understanding of Sangiovese's diverse clones, and with these improved regulations, the Chianti Classico DOCG is competing with Barolo and Bordeaux — and most notably, Brunello di Montalcino — for the attention of fine wine enthusiasts and collectors.
If you want more good news, know this: the area is a leader in organic viticulture. Plus, you can still drink a solid Chianti Classico for a decent price. Let's explore the wines with the black rooster on the label.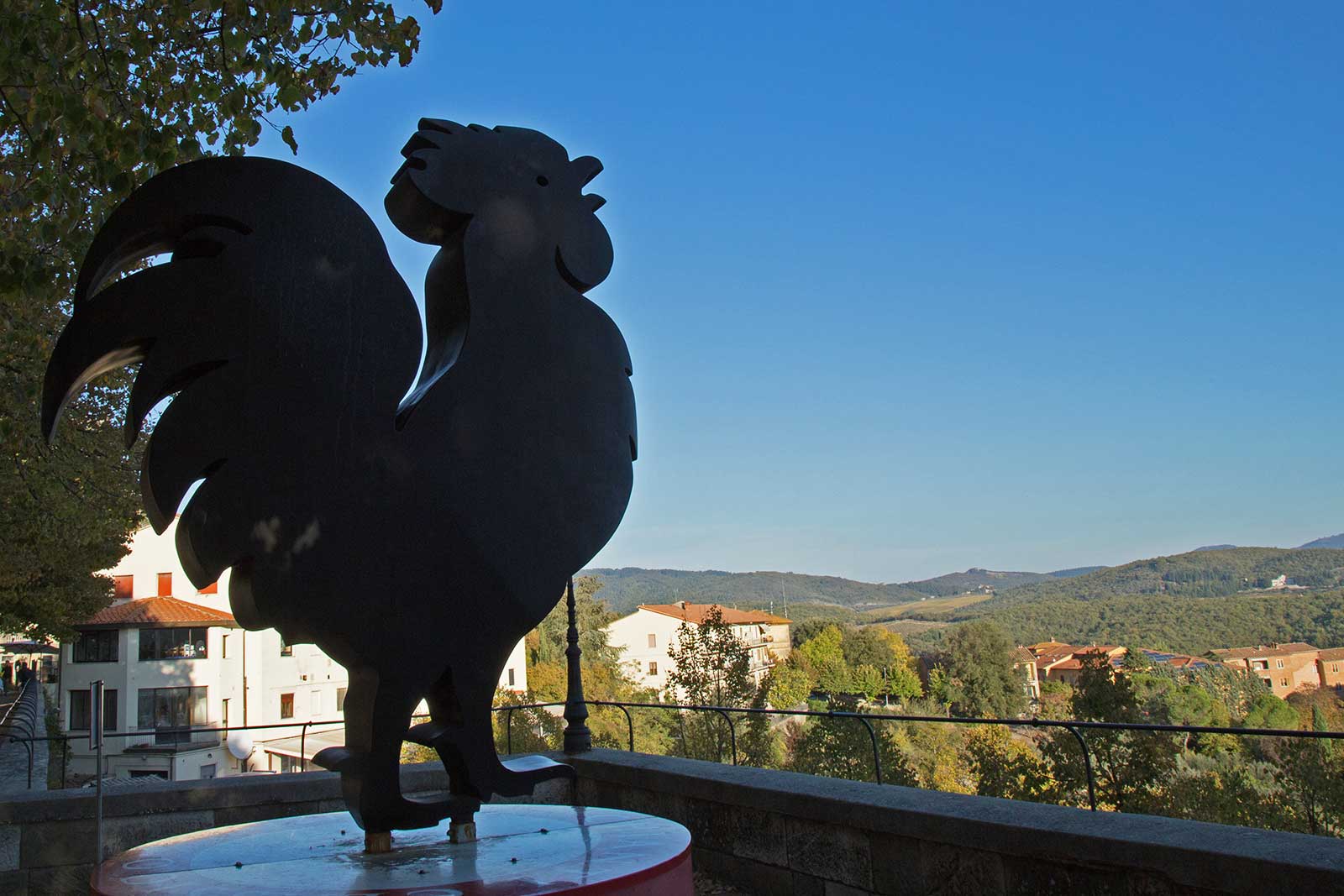 3 Reasons to Drink Chianti Classico
It is One of Italy's Greatest Red Wines – Chianti Classico's mix of flavors and aromas is reminiscent of sour cherries, leather, herbs and oak. These wines taste like something you'd sip while sitting on a throne in a castello.
It Can Be Fresh and Vibrant, or Structured and Age-Worthy – Chianti Classico is a spectrum. If you fall in love with it, you'll find a huge diversity of wines.
It is the History Channel in a Glass – Some of Chianti Classico's wineries are among the oldest family-owned businesses in the world. To open these bottles is to participate in a story that stretches back to the Middle Ages.
What is Chianti Classico DOCG?
Truthfully, this is one of Italy's hardest wine appellations to explain. Simply put, it is a region of regulated wines from the hills between Florence and Siena. Presently, the laws governing current releases demand that wines must contain a minimum of 80% Sangiovese with a maximum of 20% auxillary grapes allowed under the legal code. These auxillary grapes include Colorino, Canaiolo, Merlot and Cabernet Sauvignon (among many others), however, several producers today are choosing the 100% varietal route. White grapes have been removed from the formula, although they used to be required. Today, they are grown for an occasional bianco and the delicious meditation wine called vin santo.
Chianti Classico also has three levels of aging requirements that producers can select, and this is where recent changes to the code will be most acutely felt.
Chianti Classico
Annata bottlings are simply labeled as "Chianti Classico" and require the least amount of aging before release (no sooner than October 1 of the year following harvest).
Chianti Classico Riserva
Chianti Classico Riserva requires a minimum of 24 months of aging, of which a minimum of three months must be in bottle.
Chianti Classico Gran Selezione
Meanwhile — at the supposed "top of the pyramid" — the Chianti Classico Gran Selezione sees wines undergoing 30 months of aging with three months minimum in bottle. The Gran Selezione category was introduced in 2013 with the 2010 vintage, and these wines had been reserved for single-vineyard wines made with the best fruit.
However, many winemakers chose to skip this designation entirely, believing the riserva designation was enough. With the new changes (approved by the consorzio in June 2021, and currently seeking approval from national authorities in Rome), Gran Selezione wines will be required to have 90% Sangiovese, with no international varieties allowed. Furthermore, 11 key villages — each with their own distinct terroir — will be allowed on the label:
Castelnuovo Berardenga
Castellina
Greve
Gaiole
Lamole
Panzano
Radda
Montefioralle
San Casciano
Vagliagli
San Donato in Poggio
Since I am not writing a book, we won't get into the distinct properties of these 11 villages here. The important take-away is that Chianti Classico has undergone a massive shift in philosophy over the last two decades: from prioritizing the blend on a winery-by-winery level to emphasizing its most unique attribute: the terroir. Whether the villages will eventually be allowed on Riserva wines or not remains to be seen, but this — along with the demotion of international grape varieties, which tend to smooth over the native varieties savory and wild edges — is a step in the right direction.
About the Appellation and Its Wines
If this sounds like a lot to keep track of, it is. Chianti Classico requires a lot of education on the part of consumers. Selecting the right bottle still comes down to picking the best producers (skip to the end if you want my opinion on that).
So how did Chianti Classico arrive at this juncture? And where is it headed?
Chianti Classico's Medieval Origins
The hills south of Florence have long sustained a mix of agriculture. The Etruscans and Romans grew grapes here for winemaking purposes, but these wines were not renowned far and wide until the Middle Ages. Even then — and even today — viticulture represents only a sliver of the total agricultural output of Chianti Classico. Olive oil, chestnuts and forestry continue to diversify the economy.
In the Middle Ages, wealthy landowners established fiefdoms across Tuscany, and Republics such as Florence, Pisa and Siena formed alliances against each other. One of these was the Lega del Chianti. Established in 1384 by the Republic of Florence, it included the villages of Radda, Castellina and Gaiole, serving as an important buffer against the rise of Siena to the south.
It was around this time as well that the mezzadria system of sharecropping began to define the rural economy. Under the system, land owners would allow farmers to tend to the land in exchange for a portion of the crop. Sharecropping would enforce the class system for centuries, eventually crumbling with rapid industrialization after World War II, as well as a government ban of the practice in the mid-20th century.
Over the ensuing centuries, wine became a central part of the Florentine economy. As a means to control exports and guard against fraud, Cosimo III de' Medici issued an edict in 1716 demarcating the Chianti Storico zone. The edict expanded the Lega del Chianti zone to include Greve and Panzano. (Note: Until 1932, the term Chianti Classico did not exist, so I am using Chianti Storico until we get there).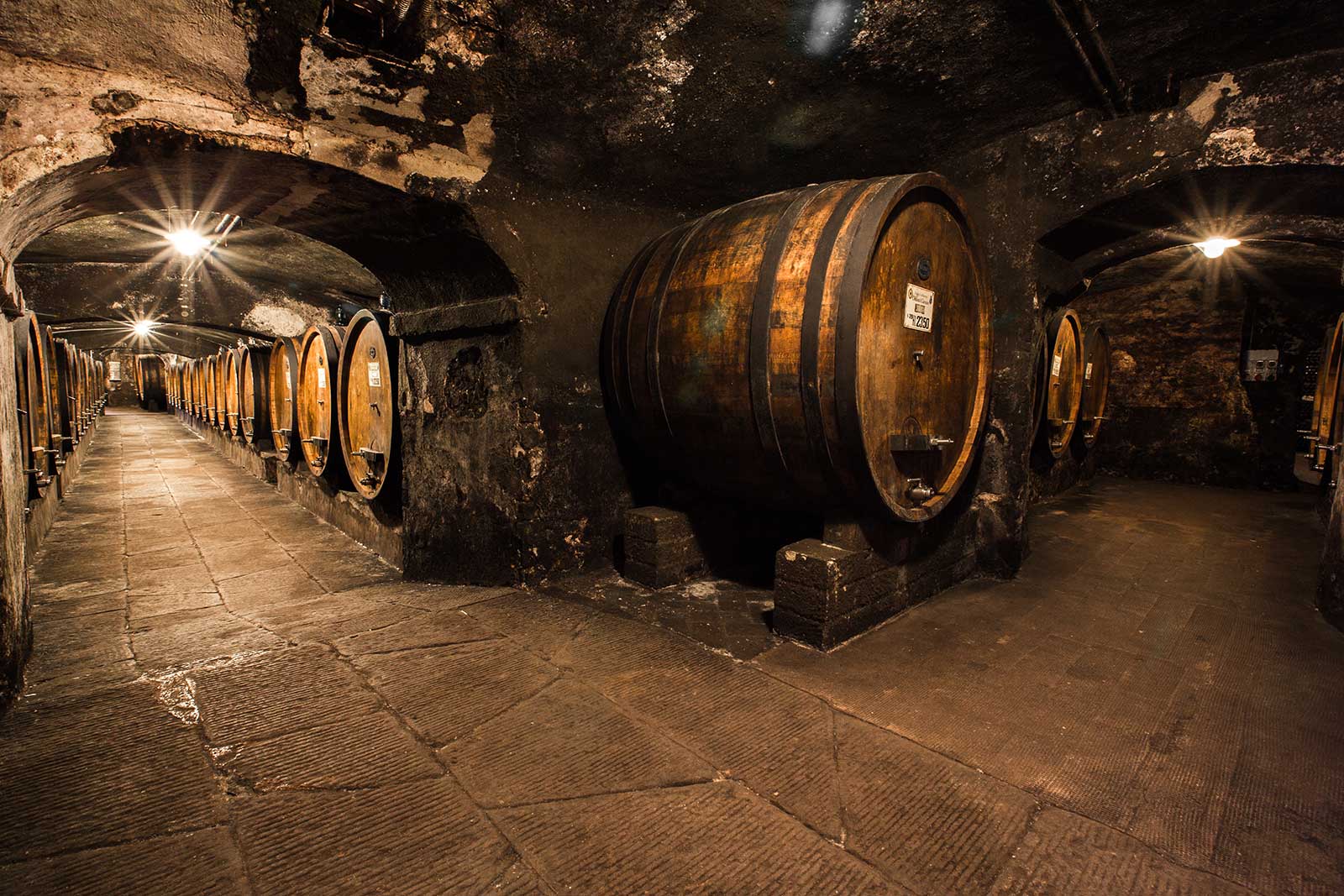 The Ricasoli Blend
What constituted this wine at the time remains a subject of debate. It is believed that by the late 18th century, Canaiolo — not Sangiovese — was the central grape of Chianti Storico's wines.
Baron Bettino Ricasoli of Castello di Brolio started to change that in the 19th century. His tireless experimentation would be both a boon and a curse for the winemakers of Chianti Storico. For one, he elevated the standing of Sangiovese, noting that its strong character and perfume made it essential to his blend (70%). Canaiolo, in his opinion, was better served as a minor blending partner (15%) to soften the edges. Even today, many of the best wines rely on this alchemy of Sangiovese and Canaiolo.
But Ricasoli also advocated for a swath of Malvasia (15%) to lighten the wine. This made Chianti wines ideal for early consumption, which surely improved sales at the time.
However, the use of white grapes would pose a whole other problem down the road. Soon, the Ricasoli Blend became vogue outside Chianti Storico. From Pisa to Pistoia to Arezzo and south to nearly Lazio, producers were adopting the blend but cutting corners. Many substituted Malvasia with Trebbiano, a more productive grape that also diluted the final blend.
Others mixed in an even larger share of white grapes. Nearly all of them called this wine "Chianti" or "Vino all'uso di Chianti." And just like that, the name Chianti was transferred from provenance to product.
The Establishment of the Consorzio
In 1924, 33 producers from Chianti Storico banded together to form the first Italian consortium of winegrowers — today known as the Consorzio Vino Chianti Classico. Their hope was to protect the brand of Chianti before it completely slipped through their fingers. They adopted the gallo nero (black rooster) as their trademark, a symbol that continues to be displayed on the neck of every Chianti Classico wine.
But then the Italian government struck a blow to their branding efforts in 1932. In an effort to cull wine fraud, they defined Chianti as a wine from a broad range of hills in central Tuscany. The concept of subzones was instituted, creating a cadre of Chianti-named wines from divergent terroir: Chianti Rùfina, Chianti Colline Pisane, Chianti Colli Aretini, and so forth. (And here is an important note in light of recent developments: subzones are larger and more broad than the villages recently codified for the Gran Selezione). Of these subzones, the heart of the region — the very birthplace of the name and the wine, and to many, the ideal terroir for Sangiovese — would be known as Chianti Classico.
This decision continues to confuse consumers. Imagine if every Nebbiolo wine had the word "Barolo" appended to the front of it: Barolo Lessona, Barolo Gattinara, Barolo Roero, and so forth. If this were the case, Barolo would be known as a product and not a place with a unique terroir. Such is the case with Chianti's historic heart, and — oddly enough — for many fine producers from the Chianti subzones, who have expressed a desire to shed the Chianti moniker and be know as just Rufina or Colli Senesi.
The greater Chianti appellation would be granted DOC status in 1967, with a loose interpretation of the Ricasoli formula — allowing 30% white grapes! — serving as the regulated guideline for winemakers. The DOC status, plus the end of the mezzadria system, generated increased plantings. But in many cases, the quality of the wines suffered due to poor site-selection and the ubiquitous use of Trebbiano in the blend.
Chianti became synonymous with cheap wine in wicker-basket bottles known as fiascos. To a generation, these bottles weren't seen as an ideal for fine wine — they were just an ideal candlestick holder for dorm rooms and pizzerias.
The Modern Era
Meanwhile, on the Tuscan coast, a not-so-little wine called Sassacaia was redefining the landscape, and showing the world that Italian red wines could rival those from Bordeaux. Sassacaia proclaimed that Italians could once again make some of the world's finest wine. It undeniably put pressure on winemakers across Italy to improve their quality, but especially in Tuscany.
Inside Chianti Classico, producers were beginning to revolt against the outdated guidelines that were holding their wines back. They explored varietal Sangiovese. Some planted Cabernet Sauvignon and Merlot for blending. Others adopted small French-oak barrels for aging their wine. And many started to drop the name Chianti Classico entirely from their label so that they could — ironically — make better wine.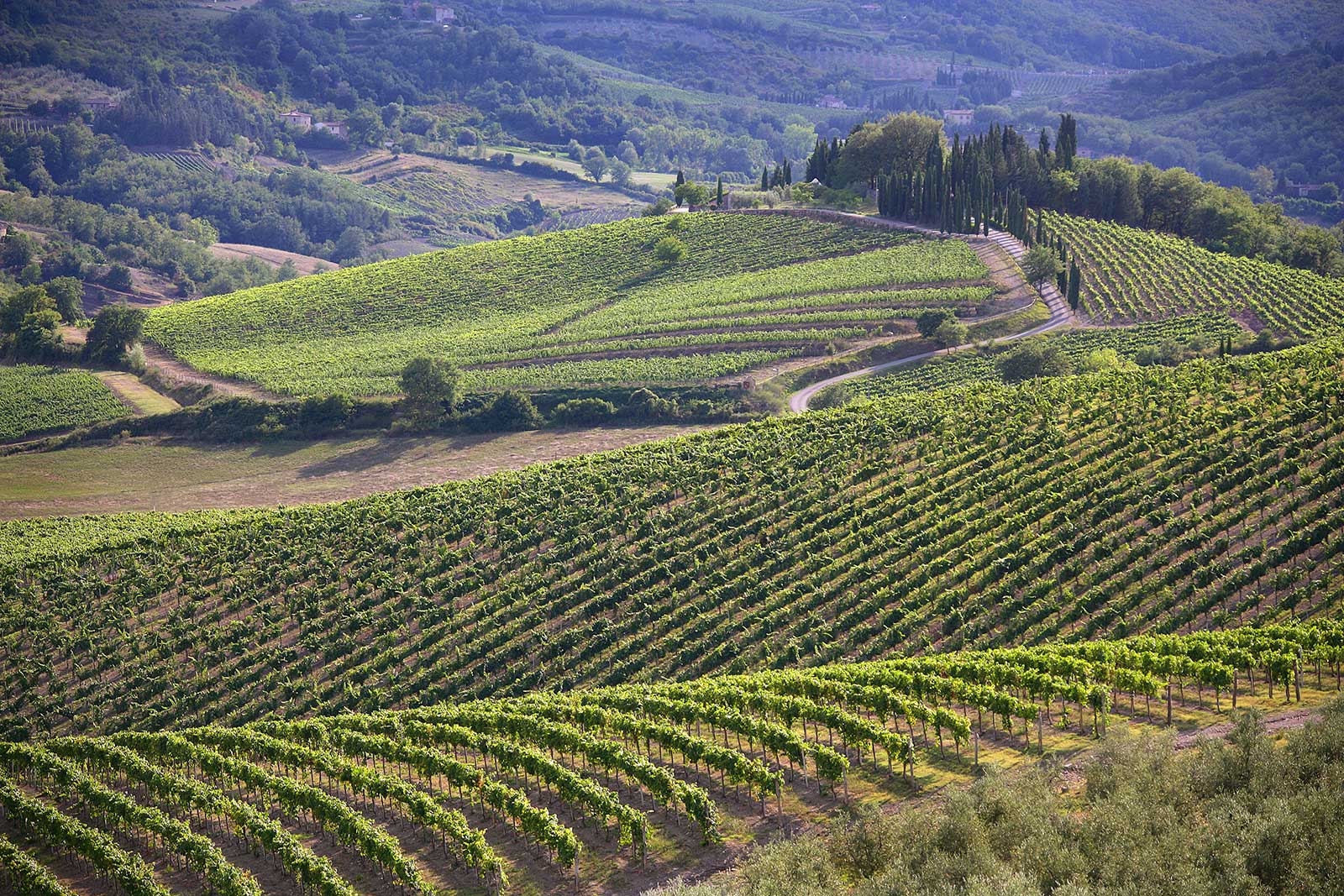 These wines became known as the Super Tuscans, and their success on the international marketplace in the 1970s, '80s and '90s persuaded the corsorzio to change their tune. Stricter standards were adopted for yields, white grapes were diminished in the blend (and then eventually banned in 2006), and 100% Sangiovese was allowed. By 1996, Chianti Classico was separated from Chianti and awarded its own DOCG. A campaign to better understand the different clones of Sangiovese was also launched, providing important research to match the grape's diversity to Chianti Classico's diversity of terroir. We are only just now seeing the fruits of these efforts.
The Way Forward
But the changes — as well as the introduction of the Gran Selezione category in 2013 — didn't remove the most important sticking point: Chianti Classico vs. Chianti. Ironically, the original decision was based on which regions were using the Ricasoli formula. Today, hardly anyone is using it.
What's keeping the authorities from restricting the word "Chianti" to only "Chianti Classico?" One assumes its a word that starts with M and rhymes with "honey." The glut of mass-produced Chianti wines from the rest of Tuscany generates huge revenue.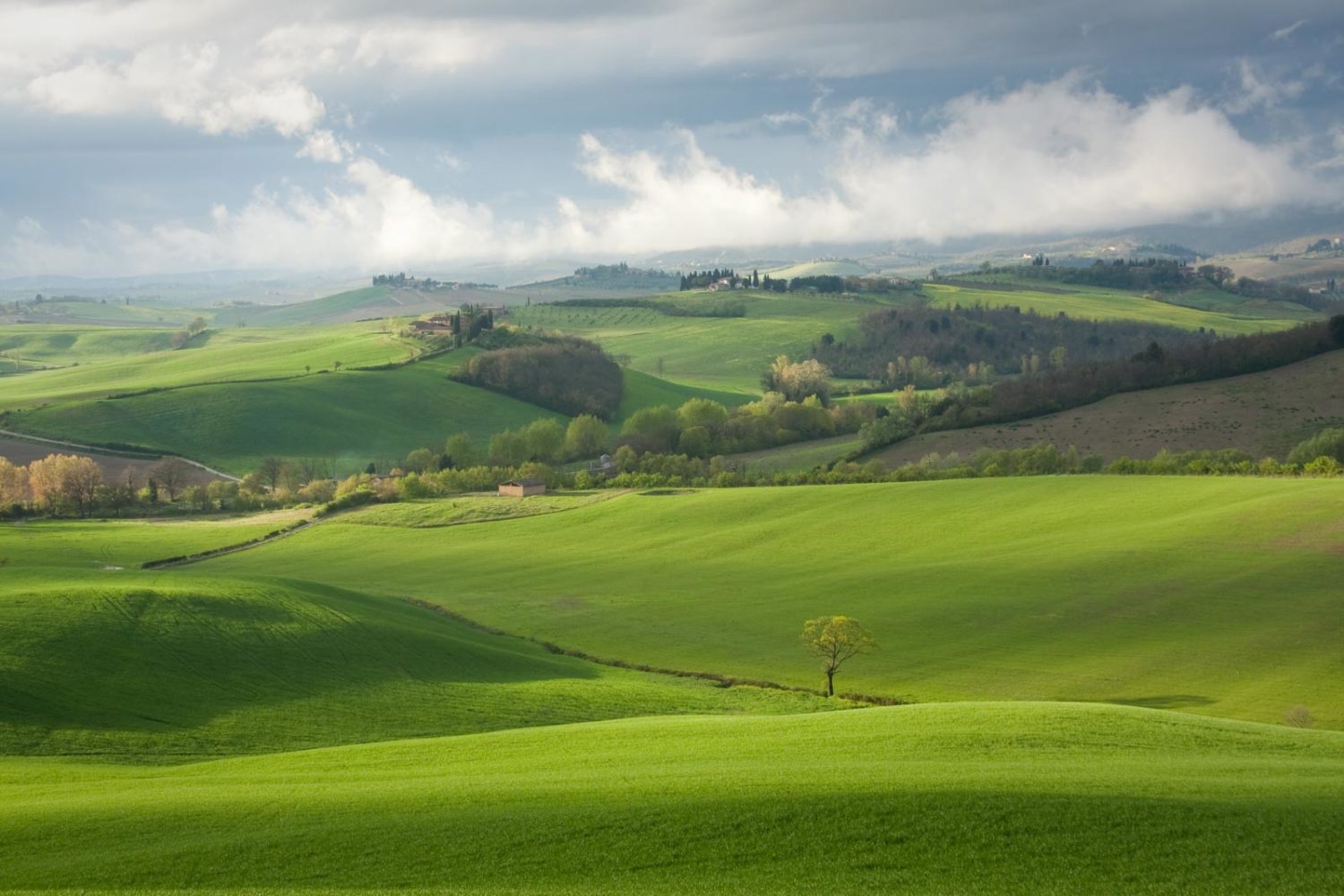 But for those who take the time to understand the differences, the rewards are there. Chianti Classico has steadily reclaimed its spot in the pantheon of Italian wine because of an increased interest in terroir-sensative wines, and an embrace of organic viticulture. This last part may be the most promising piece of news: more than 1/3 of Chianti Classico's vineyard land is certified organic.
As wine consumers take an increased interest in the origin of their wine — and particularly the care and environmental health of the vineyard — Chianti Classico offers a great deal to them.
Your First Taste
Again, this may not be your first taste, but rather your first "informed" taste. Hopefully, with a little background on the origins of Chianti Classico, this next bottle will feel like a fresh encounter.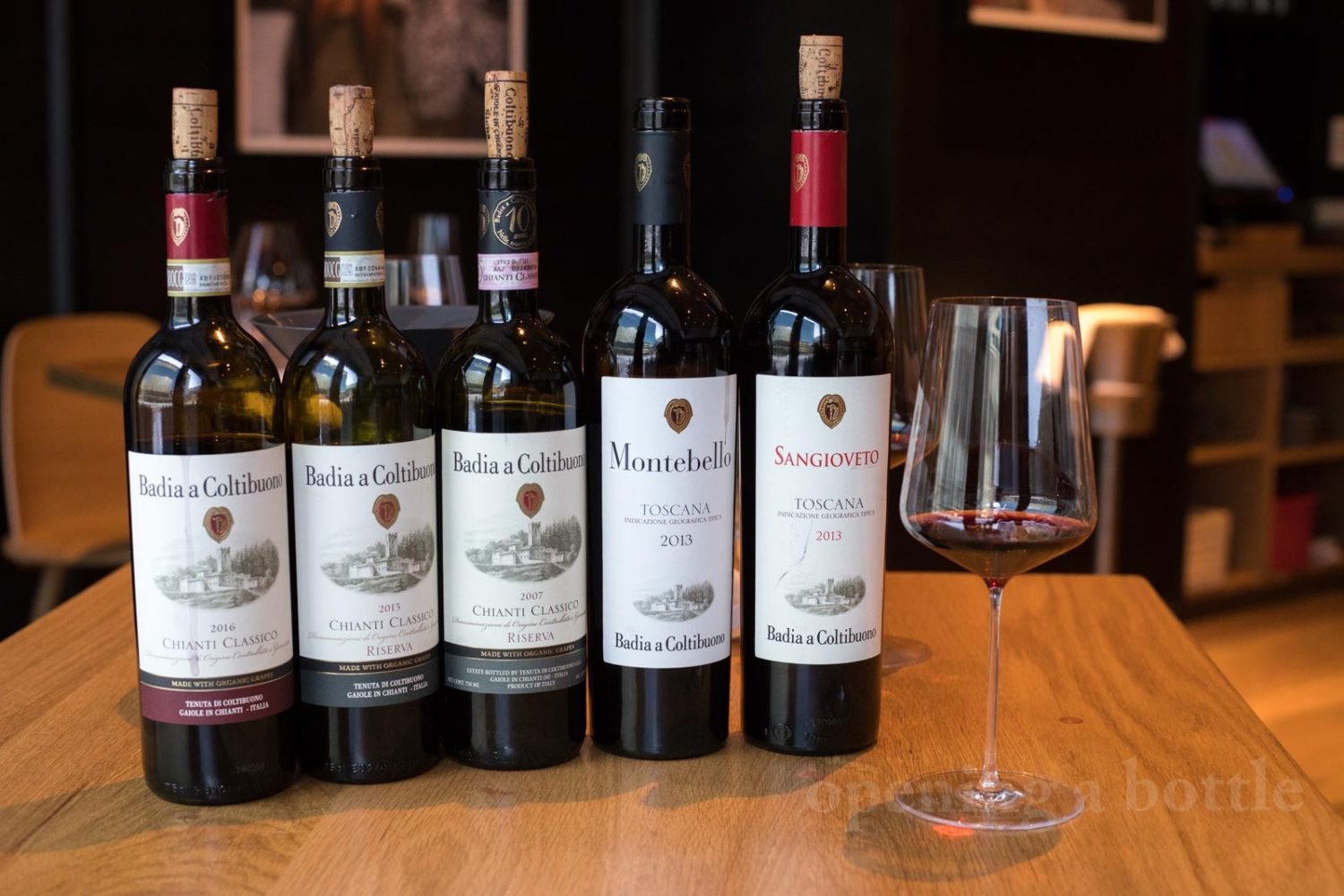 For this guide, I've been sampling a wide variety of Chianti Classico over several months, including complete flights of wines from Castello di Radda, Principe Corsini, Badia a Coltibuono, Fèlsina, Villa Calcinaia and a few bottles from Antinori — the latter of which is one of the oldest family-owned businesses in the world.
Many of these wines were Annata or Riserva bottlings, and two (from Castello di Radda and Principe Corsini) were from the relatively new Gran Selezione category.
Frankly, I wouldn't bother with these last two wines. They are overloaded and muddled with too much oak and tannin, making it hard to appreciate the herbaceous, floral and animal-like traits of Chianti Classico's profile.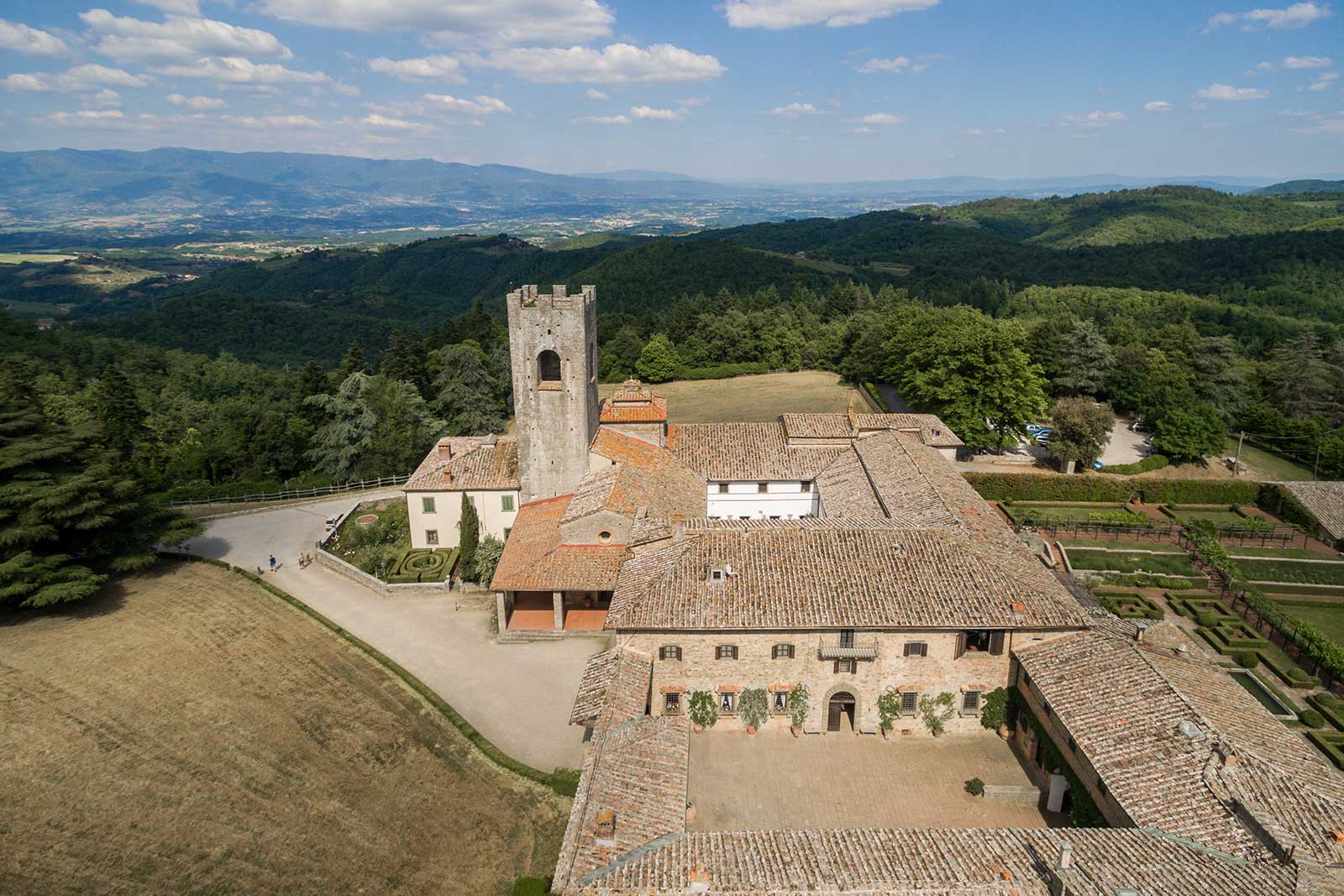 For this guide, the wines from Badia a Coltibuono, Fèlsina and Villa Calcinaia stood out to me as the most graceful and complete.
Badia a Coltibuono
Solidly organic and traditional in the winery (hello, oak casks), Badia a Coltibuono makes wines of supreme patience and delicacy. They also age magnificently, as a comparitive tasting of the 2015 and 2007 Chianti Classico Riserva (★★★★★) showed. For this wine, Sangiovese is blended with Canaiolo, Ciliegiolo and Colorino for an elegant and timeless expression of Chianti Classico. In the younger vintages, it shows notes similar to fennel and salami, which seem to transition to menthol, mint and leather as the wine ages. At $36, it is a true standout, and a superb wine to start a cellar with.
Villa Calcinaia
How Villa Calcinaia has stayed under the radar in America is a bit of a mystery to me. This producer is fantastic, and their 2016 Chianti Classico (★★★★★) may be the best annata I've come across, with every element conveying vibrancy and energy. The 2015 Chianti Classico Riserva (★★★★ 3/4) needs more time to spill its secrets, but it has outstanding potential for 10 to 15 years down the road. I have a feeling I sampled it too young. One reason Villa Calcinaia stands out among Chianti Classico's producers is their measured and controlled tannins. If elegance is a priority for you, look here first.
Fèlsina
Meanwhile, Fèlsina has carved out a reputation for its varietal Chianti Classico made from 100% Sangiovese, particularly the Berardenga Rancia Chianti Classico Riserva (★★★★ 3/4), which I tasted for a second time last month. Hailing from the vineyard of the same name in Castelnuovo Berardenga in the southeastern end of Chianti Classico, the wine is an intense and fragrant expression of the appellation's animalistic side (think: aromas like soft leather and tones reminiscent of finocchiona on the finish). Fèlsina also produces an Annata and a Gran Selezione Chianti Classico, the latter of which I did not sample.
I would recommend any of these wines for your first — or rather, first "informed" taste.
Note: Wines from Badia a Coltibuono, Antinori, Castello di Radda and Principe Corsini were provided as samples by their respective importers and press agencies after I pitched them on this guide. In the case of Badia a Coltibuono, I met the winemaker for lunch when they passed through town; the wines from Fèlsina were tasted at a trade tasting. The bottle of Fontodi was purchased. Learn more about my editorial and samples policy.