3
min read
I must admit: it was a long time ago that I sipped wine on the rooftop patio of La Casa Grande, a distinctly Andalusian kind of place in Arcos de la Frontera, Spain. It was 2006 in fact, but that doesn't make it any less indelible.
My wife and I were on a jaunt through Andalusia, having rented a car in Seville that we would take through the pueblos blancos of the Cadiz provence: two nights in Arcos de la Frontera, three nights in Ronda, and a final stop in Córdoba. Each village is a Moorish-Catholic mashup, with narrow streets that evoke North Africa and stern brick churches that defy the joyous bleach-white buildings. And the rooftop patio at La Casa Grande turned out to be the perfect place to see, and hear, this cultural juxtaposition.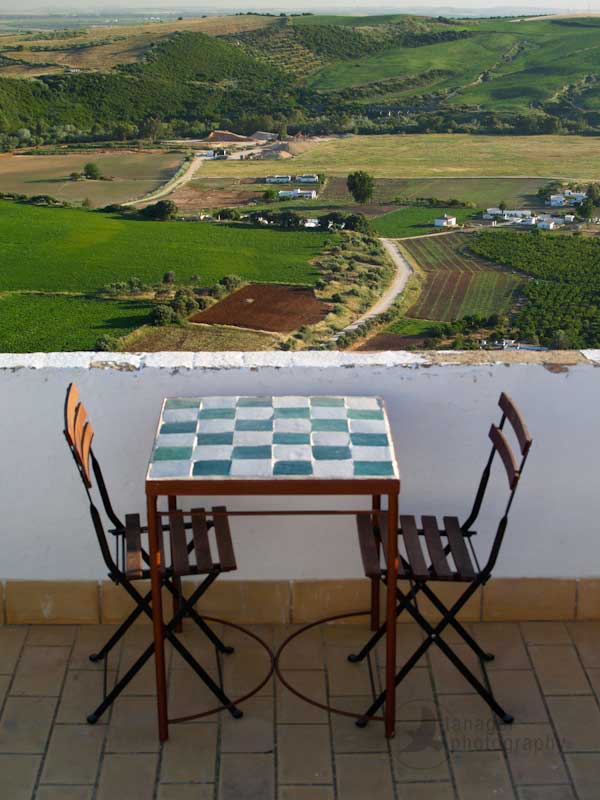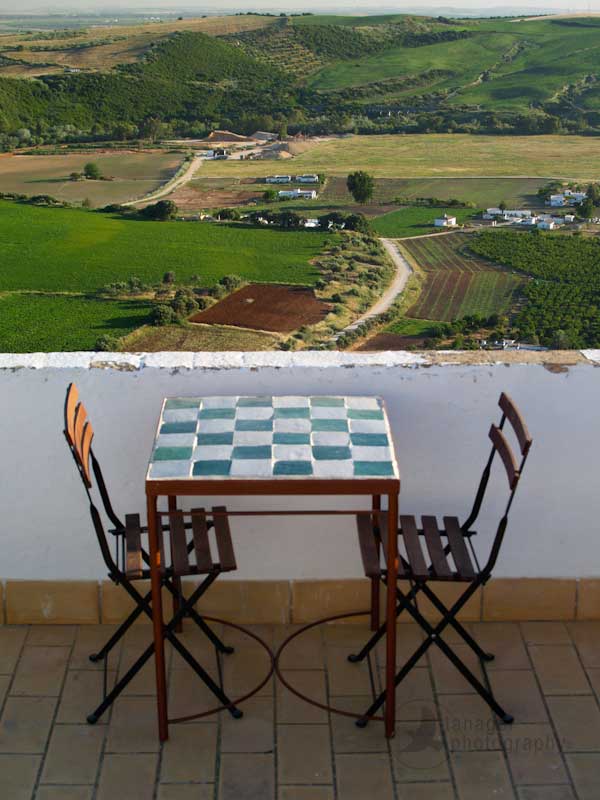 But first, let me explain what they mean when they say that the inn is "perched on the edge of town." After a succession of streets, Arcos de la Frontera plunges off a cliff to the Guadalete River, some 200 feet below. Lean over the wall of the patio, and all you have between you and that river down there is air and some swirling falcons.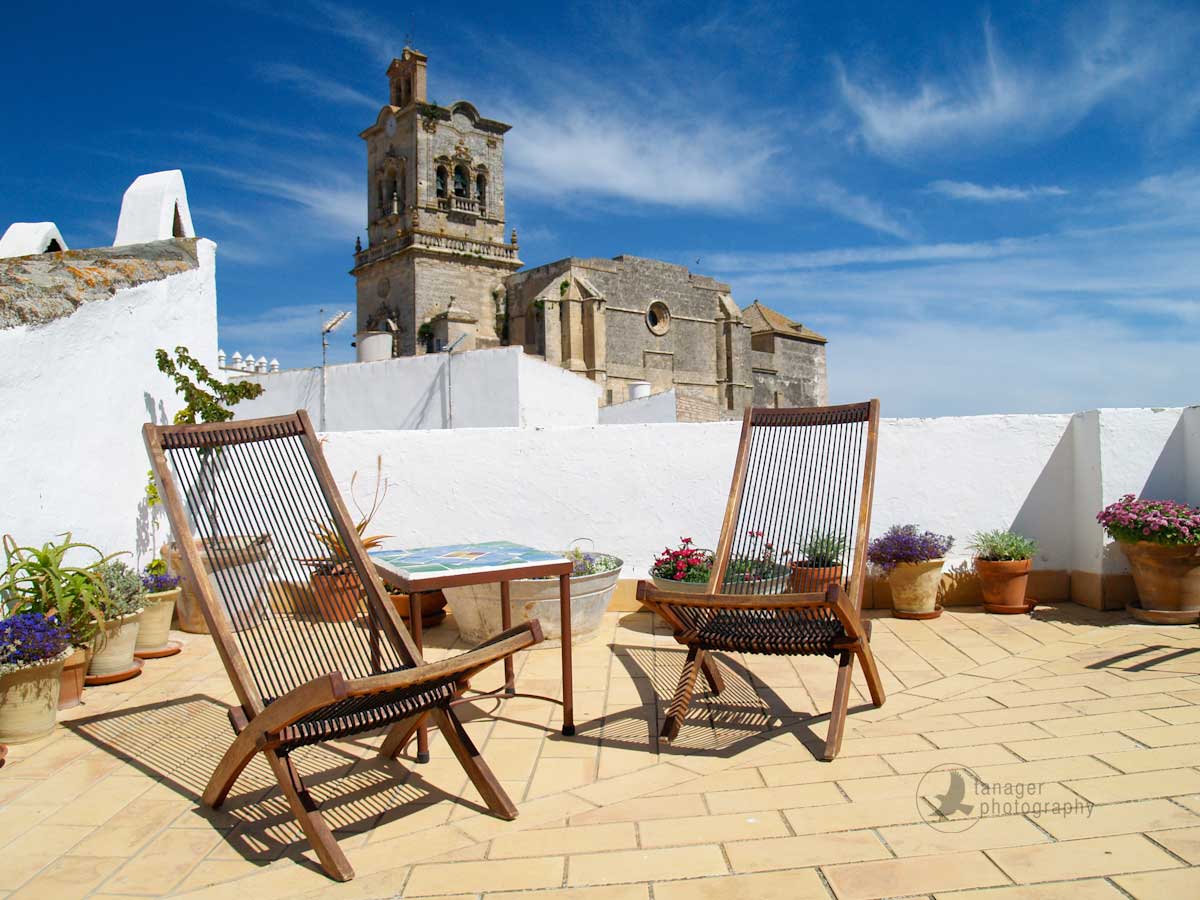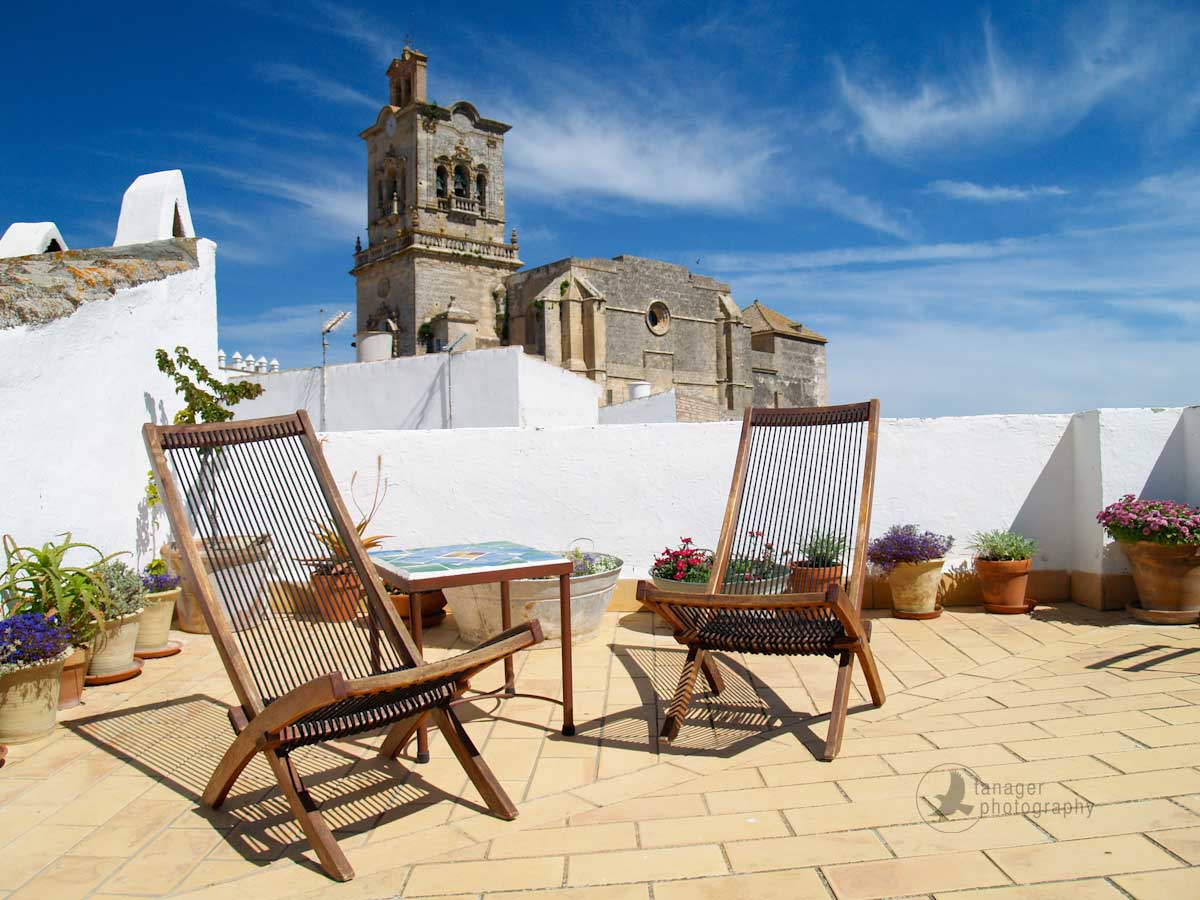 On our first evening, we settled into some chairs and read up on the area in a guide book. Soon, the innkeeper came by to offer us a beverage and upon his urging, we ordered a bottle of Bodegas Barbadillo Gibalbín, a local blend of Tempranillo, Cabernet Sauvignon, Merlot, Syrah, and Tintilla de Rota. When he returned, he soon had us closing the guide book and listening intently as he mapped out the perfect circuit through the nearby Sierra de la Grazalema for our next day's adventure.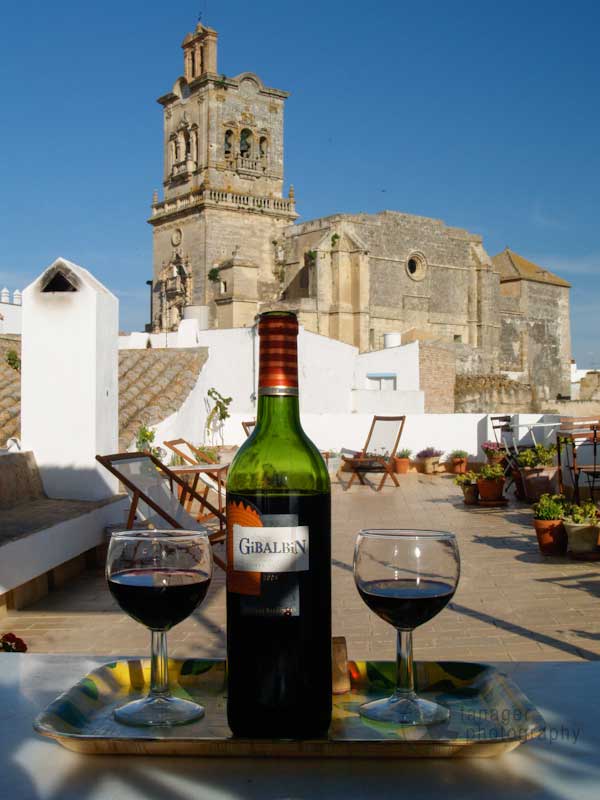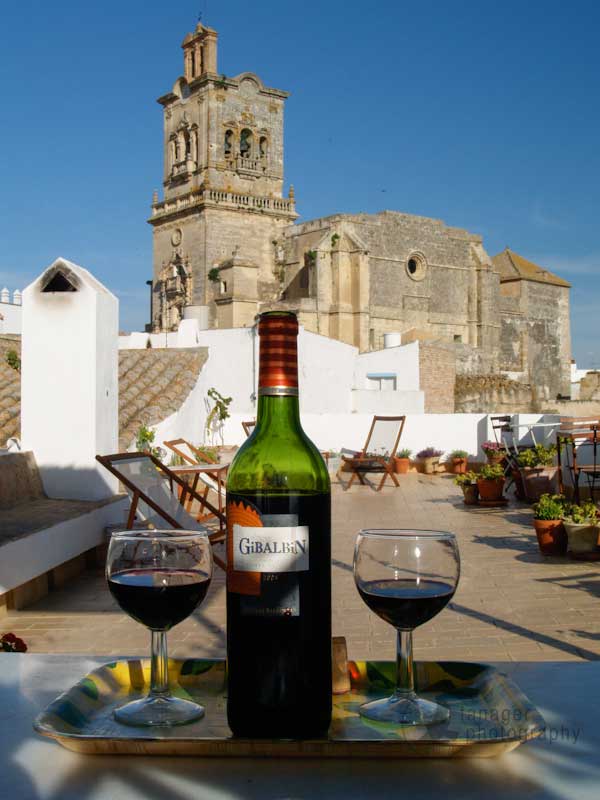 The wine was young and easy-to-drink, with dark fruit flavors and rich tannins. If anything, it was a little alcoholic for that hot, 90-degree evening in May. But no matter. With that pristine view over the greened-up countryside to the distant mountains, and a local cat joining us to watch the whirling birds, it was the perfect place to slow down and absorb.
On the hour, the bells of the Church of San Pedro (pictured above) would ring out over the town. Its roughly the same size as Iglesia Parroquial de Santa Mariá de Asuncíon, the village's parish church on the opposite side of the patio, but it has a bit of an inferiority complex. Long ago, the parishioners felt that San Pedro should be the parish church of Arcos de la Frontera, and apparently, its still sort of an issue, if not a nice tale. Every hour, after its bells finish ringing, the bells of Santa María peel over the town and cliff face, only to be followed by more clanging from San Pedro, like a younger brother demanding the last word. Wedged between them at La Casa Grande, we had the whole audible spectacle in stereo sound, every hour on the hour.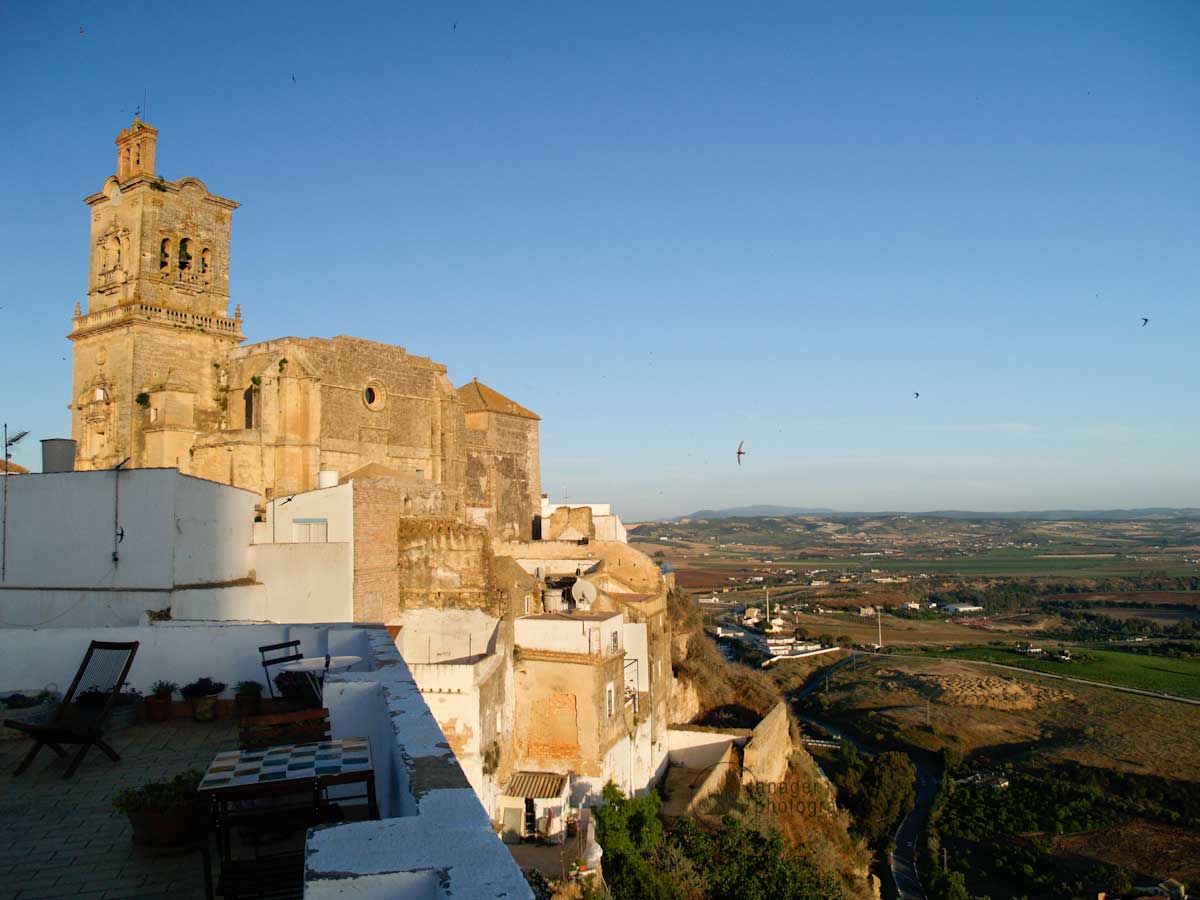 On our second night, we settled in on the patio after sundown and watched the lights come on to illuminate the Church of San Pedro. Hailey eventually checked in for the night, and I stayed outside to absorb the moment some more. Suddenly, flying through the lights, right over the church, was a flock of a dozen flamingos, making their way northwest from Africa to Parque Nacional de Doñana.
A Moorish town with a Catholic heart, on the migration route for flamingos. I'm not sure any other place on Earth can claim that.