3
min read
In many ways, I can't help but see comparisons between music and wine. I'm not referring to the usual "symphony of flavors" B.S., but more in how people respond to both.
For every music lover who only listens to the Rolling Stones, U2 and Pearl Jam, there is a wine lover who only seeks out California Cabs and Chardonnays.
On the flip side, you'll find those who troll Spotify, Pitchfork and the local club scene, embracing obscure acts for the sake of hipster credibility. Their vinous counterparts are the ones who bring a Müller-Thurgau to a party, and proclaim such things as "Bourgeuil is so underrated."
I fall more into the former category for music, and the latter for wine (though I'd like to think I'm not that overtly snobbish). I impart my oenological nomadism to a love of maps, and a natural curiosity for secret places. There is something evocative about enjoying an inky Spanish Bierzo or a cherry-almond Italian Schiava. Who else is drinking this right now? And what must this landscape look like?
Photo credit ©Michael Nielsen. Flickr Creative Commons License
With that in mind, I'm getting more and more intrigued with Aglianico del Vulture … at least, as intrigued as Colorado's low inventory of this obscure, Southern Italian wine will allow. Made on the ashen slopes of a dormant volcano, this wine is made from one of the most ancient, and most continuously cultivated wine grapes on earth, Aglianico. That's appropriate, because not too far away lies Matera, considered by some archaeologists to be the oldest continuously inhabited settlement in all of Europe. It is a magnificent city built on a canyon rim that is bedecked with cave dwelling and churches hewn from the rock. Passageways conceal inky darkness. Ghosts most certainly abound. It is a spooky yet intoxicating place to visit.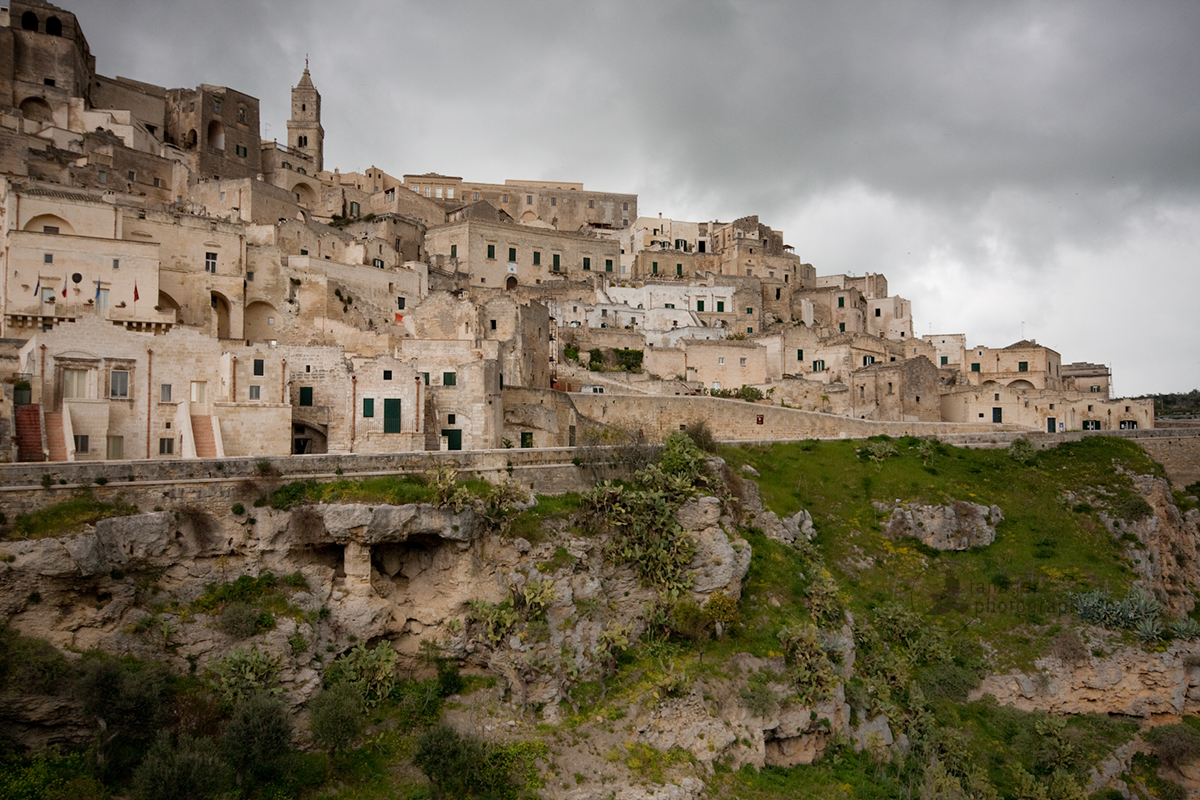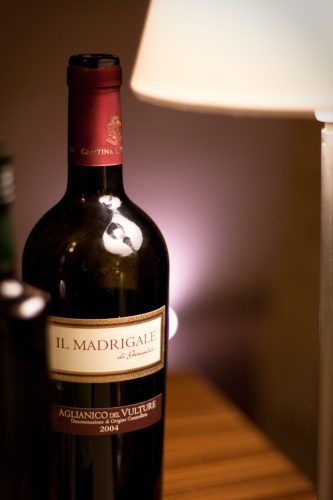 I vaguely remember having an Aglianico del Vulture at a restaurant called Bucchanti in Matera years ago — all I can recall is the name (thanks to this photograph) and that it was local and outstanding. Then in December, I found a bottle of 2010 Bisceglia Aglianico del Vulture "Terra di Vulcano" at Applejack Liquors on the west side of Denver and — with Matera on my mind — I thought I'd give it a go. It was so packed with aromas and flavor, I sought it out again, this time buying a 2011.
The Bisceglia marries rustic, earthy flavors with enough potency to complement the reddest of meats: think steak and lamb first, but cured Italian meats like salami and capicola fair even better. It's a robust wine that conjures dark flavors, not unlike my memories of the stony alleys in Matera.
If you are more familiar with French wines, think of this one as an Italian Cahors. Although the notes of smoke owe more to the soil's origin as ancient smoldering ash.
---
2011 Bisceglia "Terra di Vulcano" Aglianico del Vulture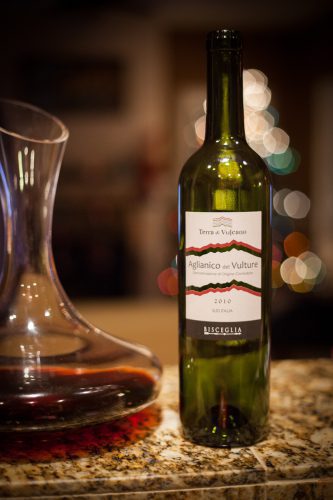 Aglianico del Vulture DOC
Grapes: Aglianico (100%)
Alcohol: 13.5%
Rating: ★★★★ (out of five)
• Profile: ★★★★
• Food Friendliness: ★★★★ 1/2
• Value: ★★★ 1/2
Perfect for: Rustic, fatty meats and sharp hard cheeses.
Tasting notes: Ruby-purple with a notable thickness on the glass. Expressive aromas of blackberry and blueberry jam, leather, and most notably, oak. Palate is driven by an interesting mixture of blackberry and red currant, with notes of rose, walnut, pine and smoke. An invigorating wine.