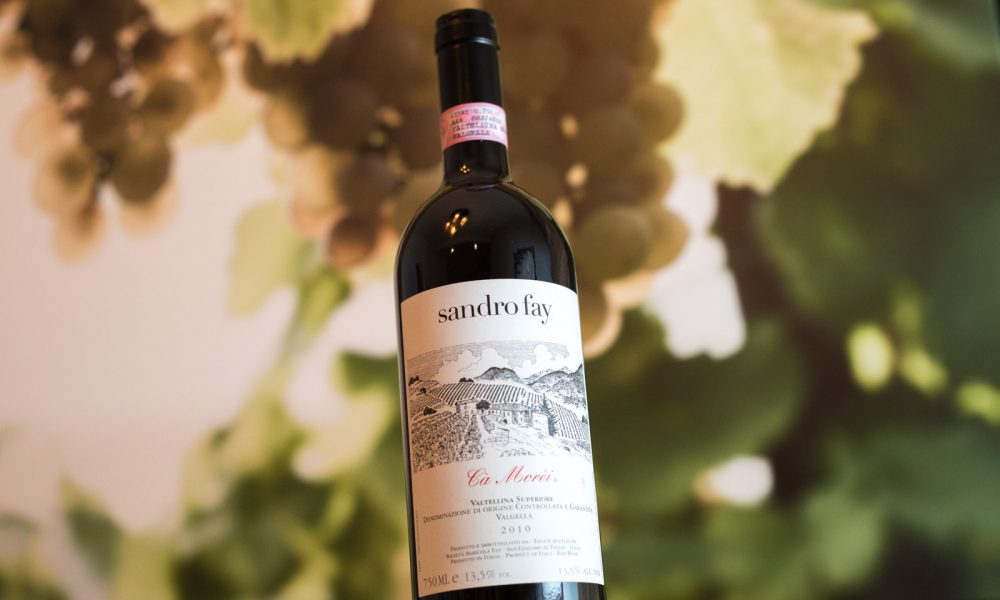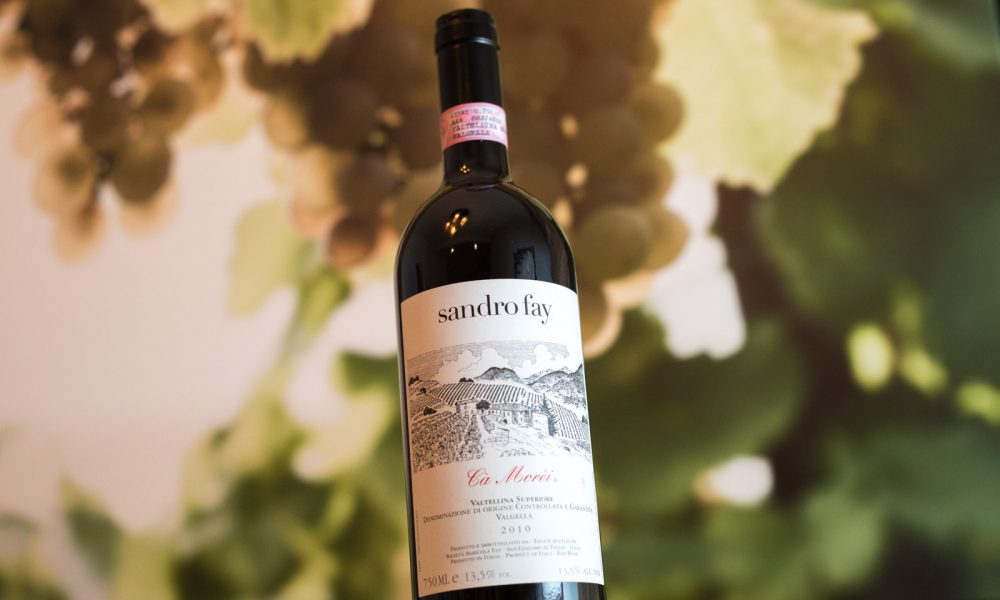 3
min read
I write a lot about Nebbiolo wines here on Opening a Bottle, but I wouldn't say I care if people buy more Barolo and Barbaresco because they've read my work. As much as I love those wines, they are insanely popular at this moment. They don't need the spotlight.
However, that might be not the case with Valtellina. Having spent an afternoon in this tucked-away alpine enclave north of Milan — and seen firsthand how special yet precarious the vineyards are — I hope I can influence you to buy more Nebbiolo wines from Valtellina.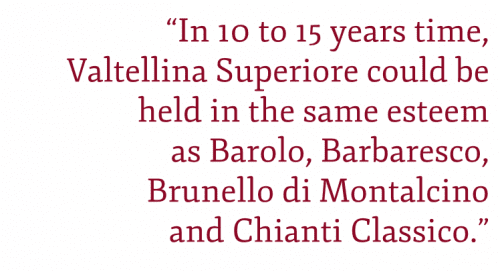 This region has so much potential. Its principal vineyard zones (Valgella, Grumello, Inferno, Sassella and Maroggia) each have a distinctive terroir, and the region's wines as a whole have carved out a unique role among Italy's fine red wines. They're powerful yet subtle, intensely expressive yet modest enough to complement a variety of food. In other words, a Pinot Noir in Nebbiolo clothing. I think that, in 10 to 15 years time, Valtellina Superiore could be held in the same esteem as Barolo, Barbaresco, Brunello di Montalcino and Chianti Classico. In fact, the wines of ARPEPE — and to a lesser extent Nino Negri — are already there.
Would increased acclaim and a bigger share of the export markets in Europe, America and Asia lead to more wineries and even more expressions of the region's terroir? Could there be a day when dozens upon dozens of exciting Valtellina winemakers populate our wine lists and wine-shop shelves? I certainly hope so.
In the meantime, that promise is underscored by wines like this one from Sandro Fay. "Ca Moréi" is the first wine I've sampled from this producer — and the first I've sampled from the Valgella zone, at the eastern end of the appellation — and I was mightily impressed. Sandro Fay practices organic viticulture and opts for shorter maceration times and barrique-barrel aging for 12 months. The result is a wine that is fresh, familiar and probably ready to consume earlier than some of the powerhouse wines of ARPEPE and Nino Negri. Yet it can also withstand age: this vintage was at seven years of age, and it seemed like it still had a marathon to run.
But as I like to say, the only way to know for sure is to drink more Valtellina. And you should, too.
2010 Sandro Fay "Ca Moréi" Valtellina Superiore Valgella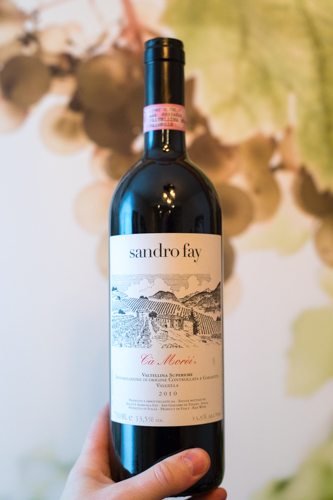 Valtellina Superiore Valgella DOCG, Italy
Grapes: Nebbiolo (100%)
Alcohol: 13.5%
Ratings: ★★★★ 3/4 (out of five)
• Aromas, Flavors & Structure: ★★★★ 3/4
• Food-friendliness: ★★★★ 1/4
• Value: ★★★★
Tasting notes: A gorgeous and immediately accessible expression of Nebbiolo. Carries the freshness and vitality of youth with the complexity and depth often revealed by age. One of Valtellina's most "Barolo-like" wines in profile but not power. Aromas bring to mind classic Nebbiolo notes: deep, dark cherry; roses; licorice and a faint trace of cinnamon bark and leather. Somewhat stemmy on the edges, although it does not appear to be whole-cluster fermented. Elegant and energetic. Feels natural and unadulterated by oak. Short finish by Nebbiolo standards.
Recommended for: Drink now. An excellent choice to pair with braised meats on polenta.
Open a Bottle in Your Email
Subscribe to our monthly email digest.
---