3
min read
You cannot divorce some wines from the context of their landscape; at least not if you've visited the landscape and had it burned into the visual cortex of your mind.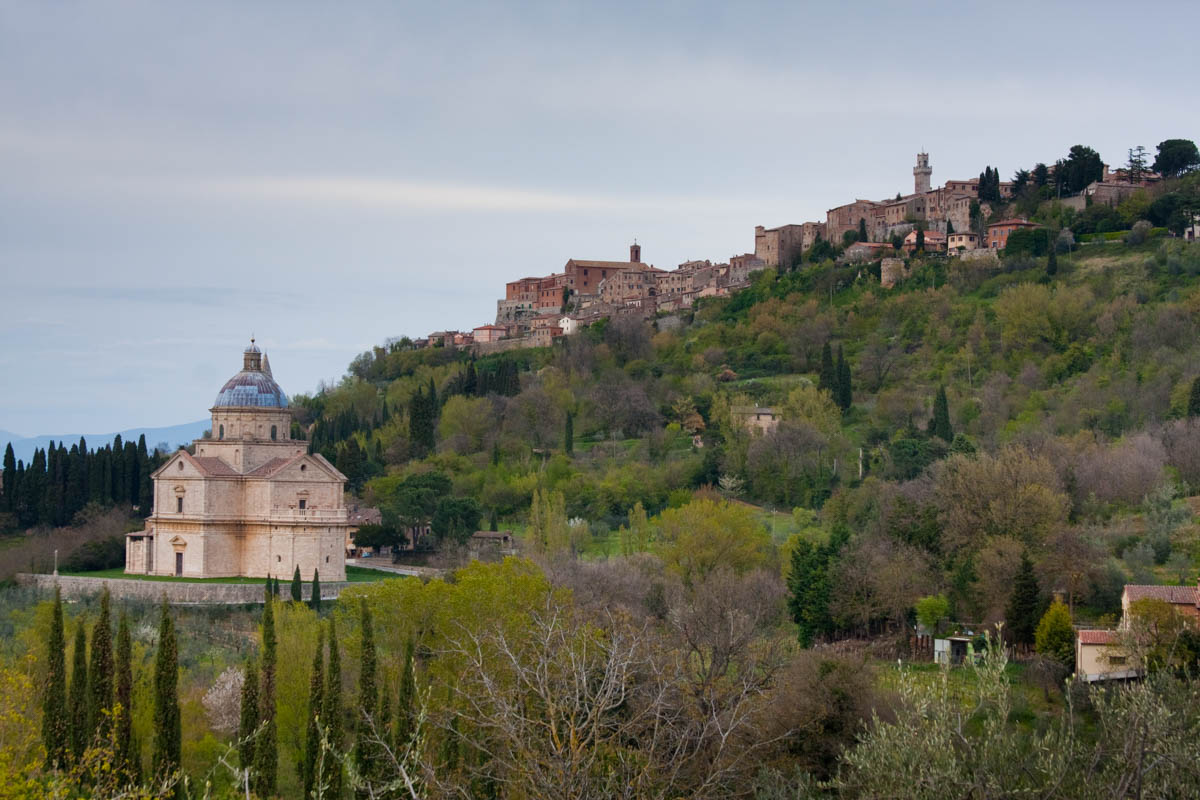 Take for instance, Vino Nobile di Montepulciano. The only way I can drink this red wine without visions of radiant green grass, chestnut-covered hills and the stout little church of San Biagio is to have someone else put it in a paper bag and serve it to me blind. Even then, I'd probably know it was a Tuscan Sangiovese (and my mind would probably wander to Montepulciano anyway). Such is the power of the senses and memory (and being lucky enough to afford a trip to Tuscany at some point in your life).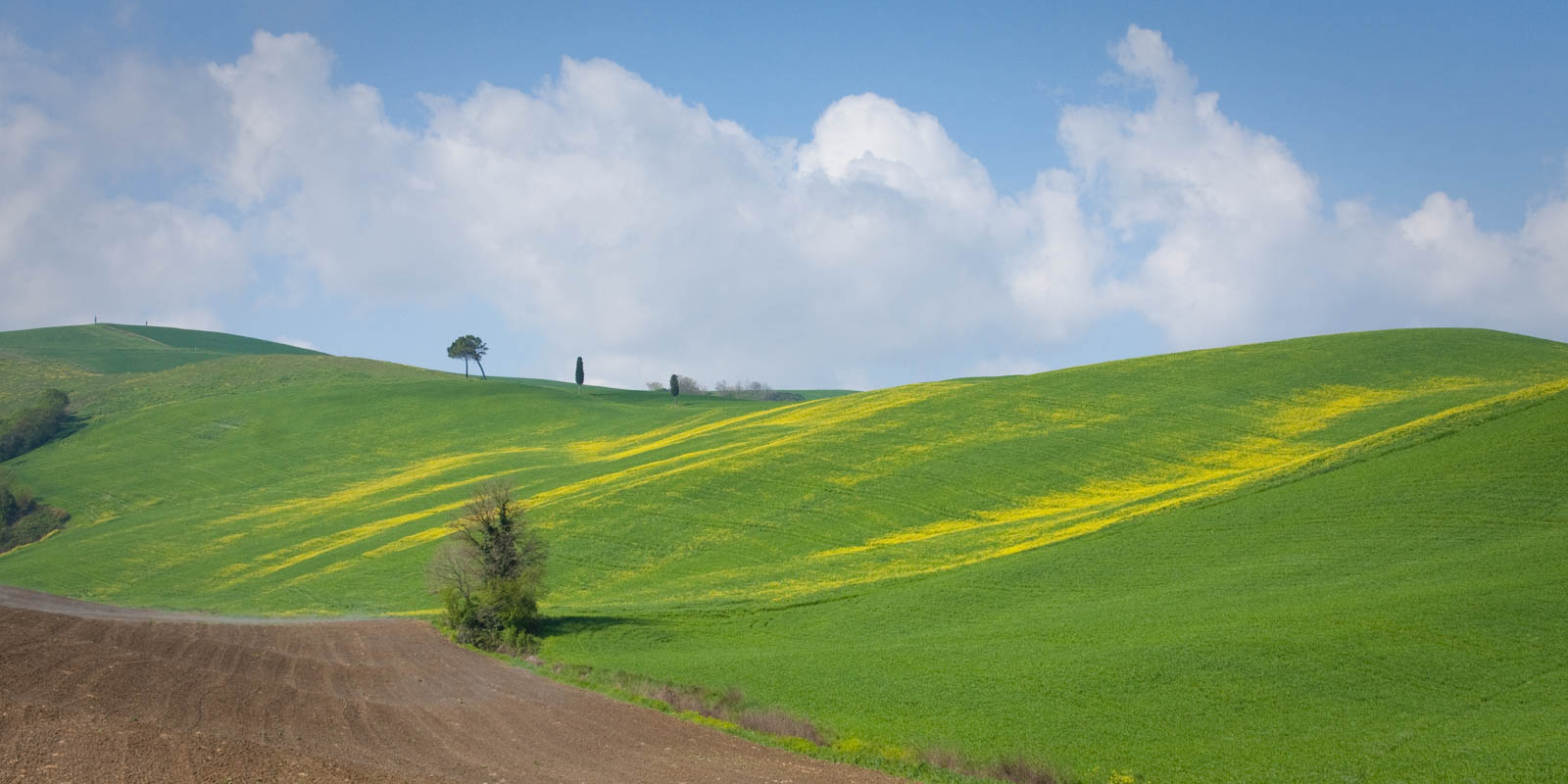 Vino Nobile is responsible for accelerating my passion for wine nearly 10 years ago. It was in its namesake town that I first enjoyed a vertical tasting among vintages, and came to realize the amazing variations that can occur within wine. Suddenly, I got what all the fuss was about.
Like Brunello di Montalcino and Chianti Classico, Vino Nobile is a wine with a husky voice that steadily speaks in whispers (think of the way Kathleen Turner delivered her lines and you're not too far off). That first sip is a rough one, but an enjoyably rough one, because you can sense that it is all a veneer — soft, currant-like fruit and quenching acidity lie underneath the surface, and after a little air, everything comes together beautifully.
I bring all of this up because I recently savored a bottle of Poliziano Vino Nobile di Montepulciano, and I was reminded of that moment long ago when I first had this town's wine. Figuratively, I haven't been venturing down to southern Tuscany much in recent years, instead diving deeper and deeper into the wines of Piedmont. Considering the cost of Vino Nobile (they start around $30 and go up from there), I had been getting my Sangiovese fix with Chianti Classico, which is more ubiquitous and more affordable, if also much more hit and miss.
But the Poliziano may have me reconsidering my spending habits.
Here was a Vino Nobile that jogged the memory; that engaged every corner of the nose and palate with its ferocity and beauty. And if your household is like mine — where pasta, pizza and cured meats are served regularly — you won't have a problem finding a good pairing to go with it.
2012 Terre di Poliziano Vino Nobile di Montepulciano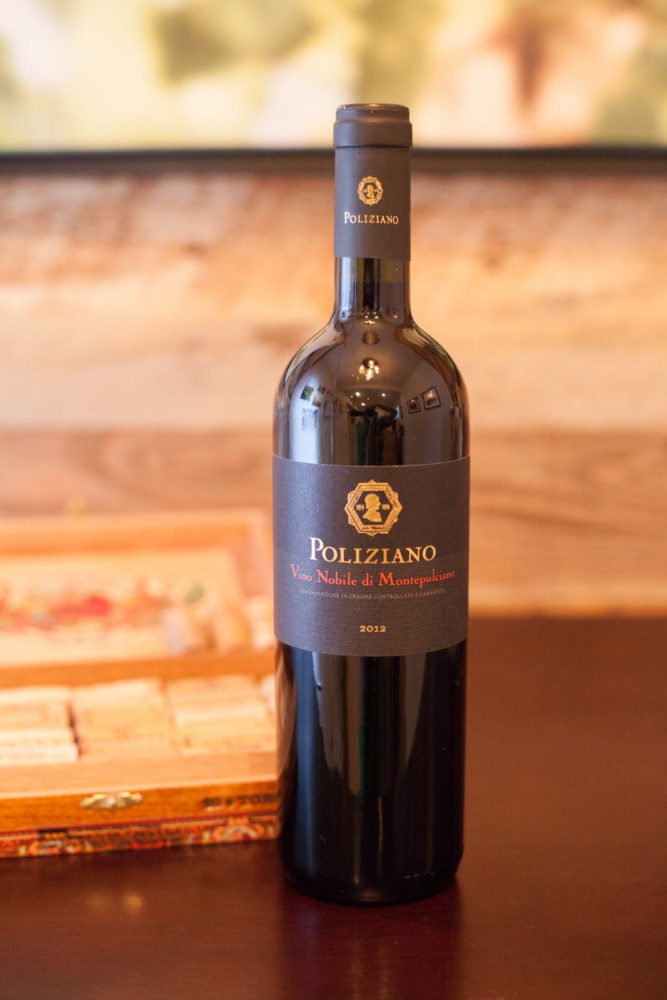 Montepulciano DOCG, Italy
Grapes: "Prugnolo Gentile," a local strand of Sangiovese (85%); Colorino, Canaiolo and Merlot (15%)
Alcohol: 14%
Ratings:  ★★★★ 1/2 (out of five)
• Aromas, Flavor & Structure: ★★★★ 1/2
• Food friendliness: ★★★★ 1/2
• Value: ★★★ 1/2
Tasting notes: A gorgeous version of Vino Nobile with massive graphite and meaty aromas overlaying sharp blackberry and cherry notes; a mix of wonderful contrasts on the nose and palate. Well structured with strong acidity and hints of oak, walnuts and herbs on the finish, with a pleasing amount of dryness throughout.
Recommended for: Grilled sausages and peppers over polenta; or pasta Bolognese; or Florentine-style steak; or quattro stagioni pizza.
Note: This wine was provided as a sample by Dalla Terra Winery Direct. Learn more about our editorial policy.