10
min read
How do you feel about Cabernet Sauvignon? Do you like it? Love it? Hate it?
Personally, I find it to be divisive. On the surface, Cabernet Sauvignon's appeal is substantial: sexy swaths of black cherry and berries, with a tannic brawn that is assertive and impossible to ignore. But for years, it has either lacked adventure or blitzed my senses too much. That thick, muscular body has always seemed like it would rather lift weights than go for a hike, and I prefer wines that remind me of nature.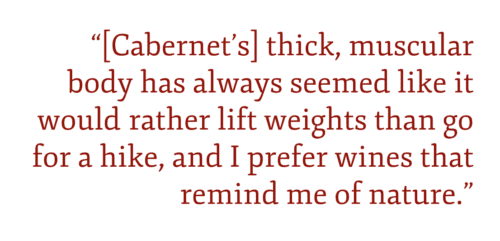 But Cabernet Sauvignon cannot be ignored, especially if you want to write about wine, and fully understand your own place in the oenological universe.
Ignoring Cabernet Sauvignon means you are ignoring the gold standard in what Americans think red wine should embody. And ignoring Cabernet Sauvignon also means you are largely ignoring the red wines from two of the world's most vital and influential wine regions: Napa and Bordeaux.
As 2016 came to a close, it felt like I was at a crossroads, both with this website and my "wine-drinking career," as I like to call it. I couldn't just focus on Italian, French and Spanish varietal wines any more. My palate was getting too comfortable.
I needed to branch out, by going back to America's comfort wine.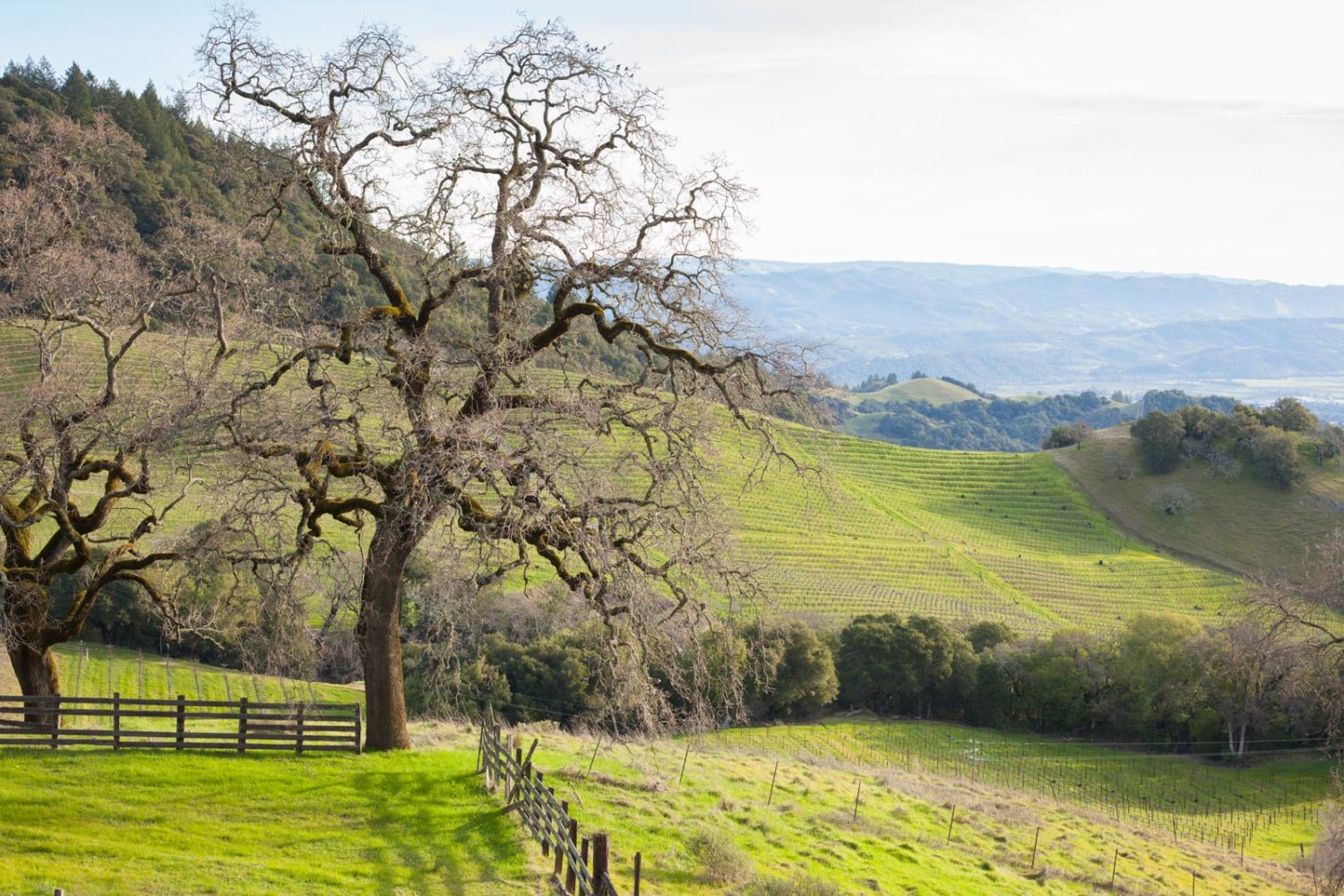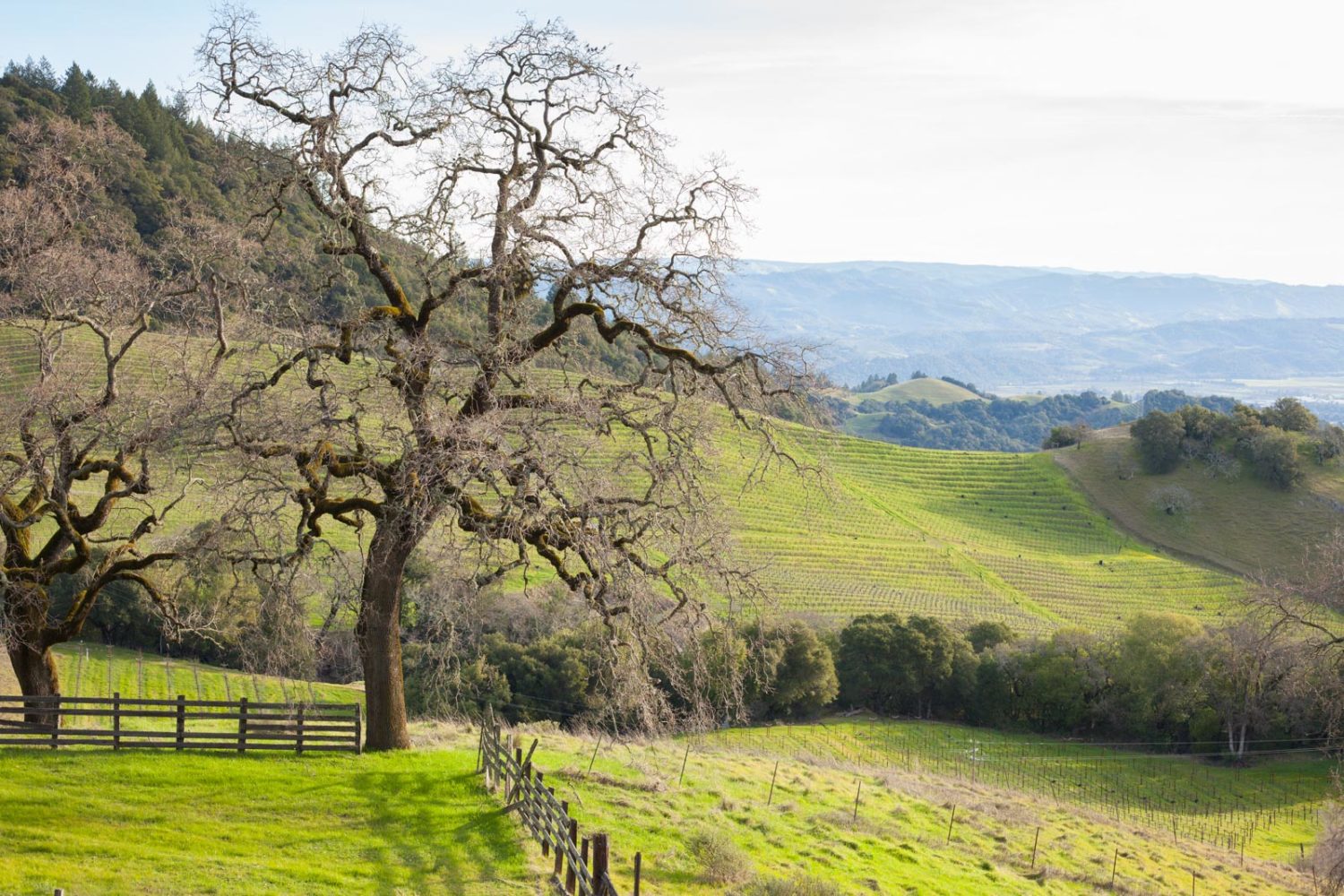 Around this time, I was granted the perfect opportunity: join a group of wine writers for three days in Napa Valley. We would bounce from one celebrated winery to the next, stroll wintertime vineyards and meet winemakers. And, in theory, I would get my chance to figure out Cabernet Sauvignon and its Bordeaux-blending partners. At least, the America versions.
I would do my best to keep an open mind, yet remain true to the Opening a Bottle palate. With each sip, I'd ask the same questions I ask every wine: Are you taking me somewhere new? Can you play well with a variety of foods? Will I remember these aromas tomorrow? Are you worth the coin?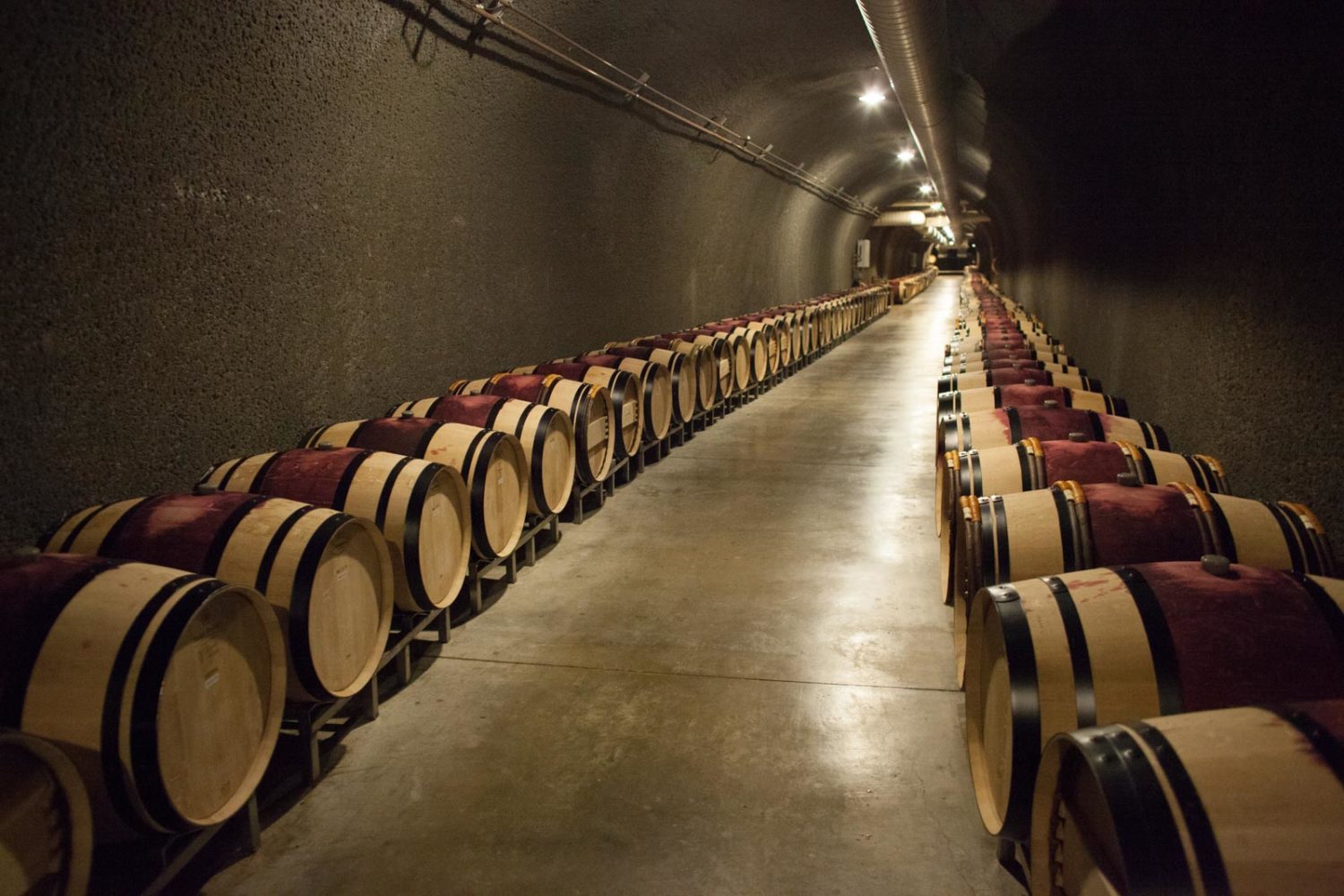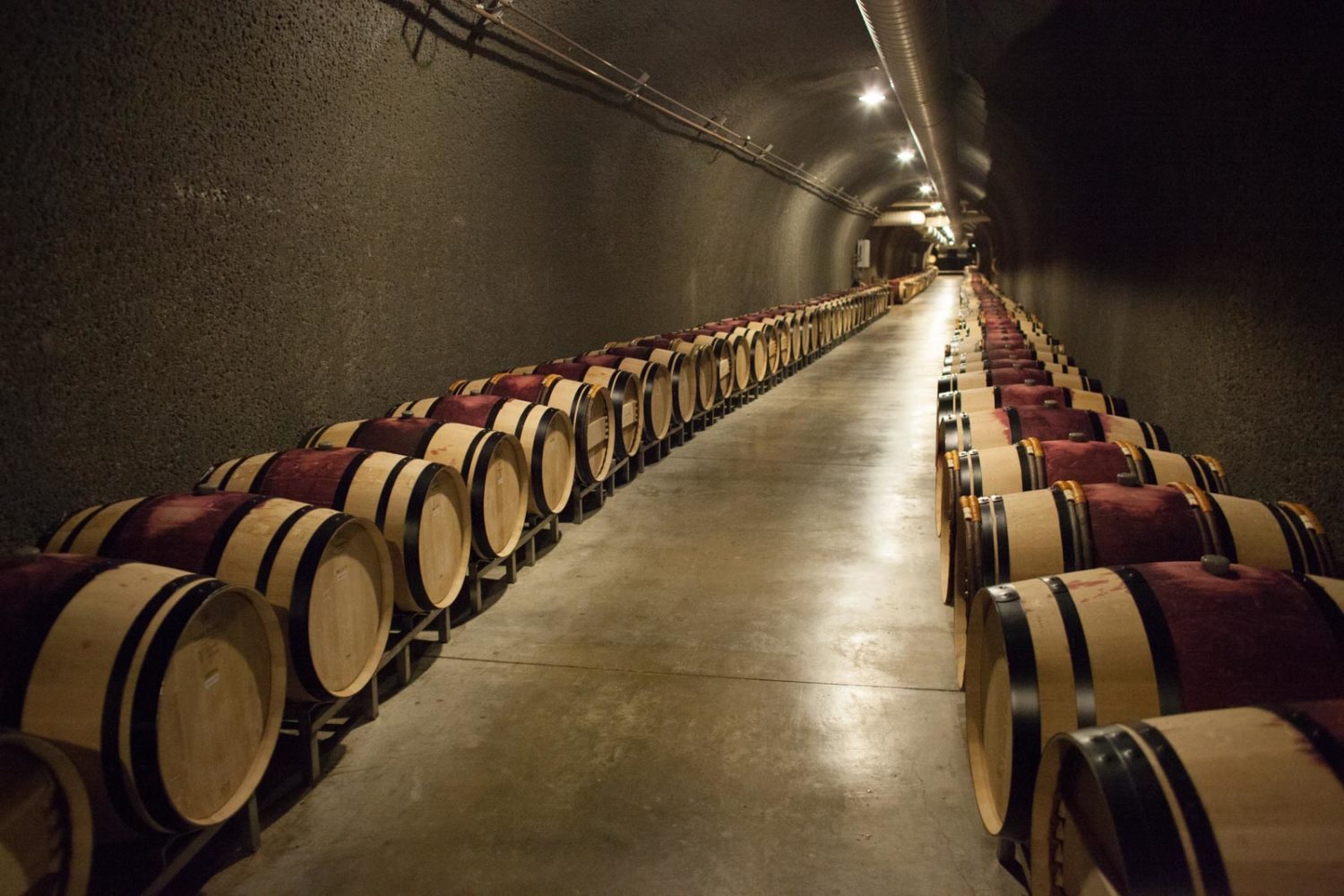 Drink enough Cabernet Sauvignon in a short span of time, and you begin to see that the wines fall into two camps. One camp is natural. The other is stylized. One is not empirically better than the other, although I have my preferences.
The funny thing is that I don't think winemakers see their wines as falling into either of these categories. They often say the same things about their wine, regardless of how vastly different their wines taste:
"I want the terroir to shine."

"Great wine is made in the vineyard, not the winery."
And so on. What you never hear:
"We really manipulated this wine into something beautiful."
Sure, a few may think this, but they'd never say it publicly.
But the funny thing about Cabernet Sauvignon is that it cannot keep a secret. If too many levers have been pulled to gear the wine a certain way, it shows. And considering the potential money you can make by creating a bold, calibrated, populist Cabernet Sauvignon, why wouldn't you nudge it as much as possible?
Perhaps more so than any other place on earth, the wines of Napa Valley are meticulously crafted to a specific outcome. But don't confuse this with manipulation. In many cases, winemakers are using wild yeasts in fermentation, and more and more, they're using older oak barrels for a more subtle influence. The resulting blends are still the result of working with what nature provided.
But even these actions are fawned over with a certain objective in mind — a style that will sell. The technology, institutional knowledge, labor and capital that goes into a single bottle of Napa Valley wine — especially the Cabernet Sauvignon wines — is enormous. Perhaps greater than in any other wine region in the world.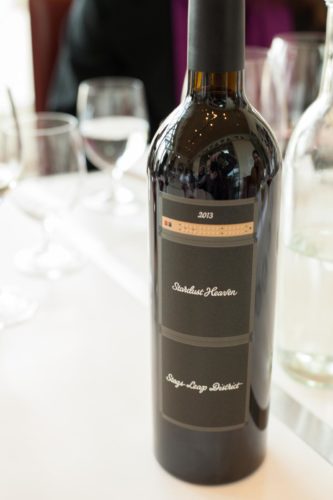 Of the wineries we visited, the one that demonstrated this best was Cliff Lede Vineyards in the Stag's Leap AVA. Underneath a backdrop of imposing volcanic crags, we strolled past the estate's various vineyard blocks and entered a vast and technologically advanced winery. I've long been a fan of their Pinot Noir and Chardonnay — under the label of FEL Wines, which I listed in our Essential Winemakers of California early on — and these wines from the Anderson Valley north of Sonoma tasted as fresh, natural and expressive as ever.
But there was nothing understated about their Cabernet Sauvignon. In my notes for the Stag's Leap District Cabernet Sauvignon, I wrote "a chest-thumping wine." For the 2013 Rock Block Cabernet Sauvignon named "Stardust Heaven" I described it as "ferrel and ferocious." The label design of an amplifier felt perfectly appropriate. If you wanted a wine to blow the speakers out, this one would come close. But it also felt like you could age it, or decant it for several hours, and find a more detailed and delicate ballad underneath the hard-rocking veneer. At this tasting, I didn't get the chance to find out.
At Frank Family Vineyards, we sampled three crowd-pleasing Cabernet blends. Bold, confident and assertive, they also had the stuffing to last for decades, and they probably would have shown better if we had a T-bone steak to gnaw on with each sip. Of the three, the most compelling was 100% Cabernet Sauvignon: the 2013 bottling called "Patriarch." It swung for the fences on all accounts, with superb volume and a lot of swagger. Every note — especially those recalling hot-cocoa powder and smoke — was sharp and detailed. For Cabernet Sauvignon enthusiasts, it had it all (plus the prestige of costing $225).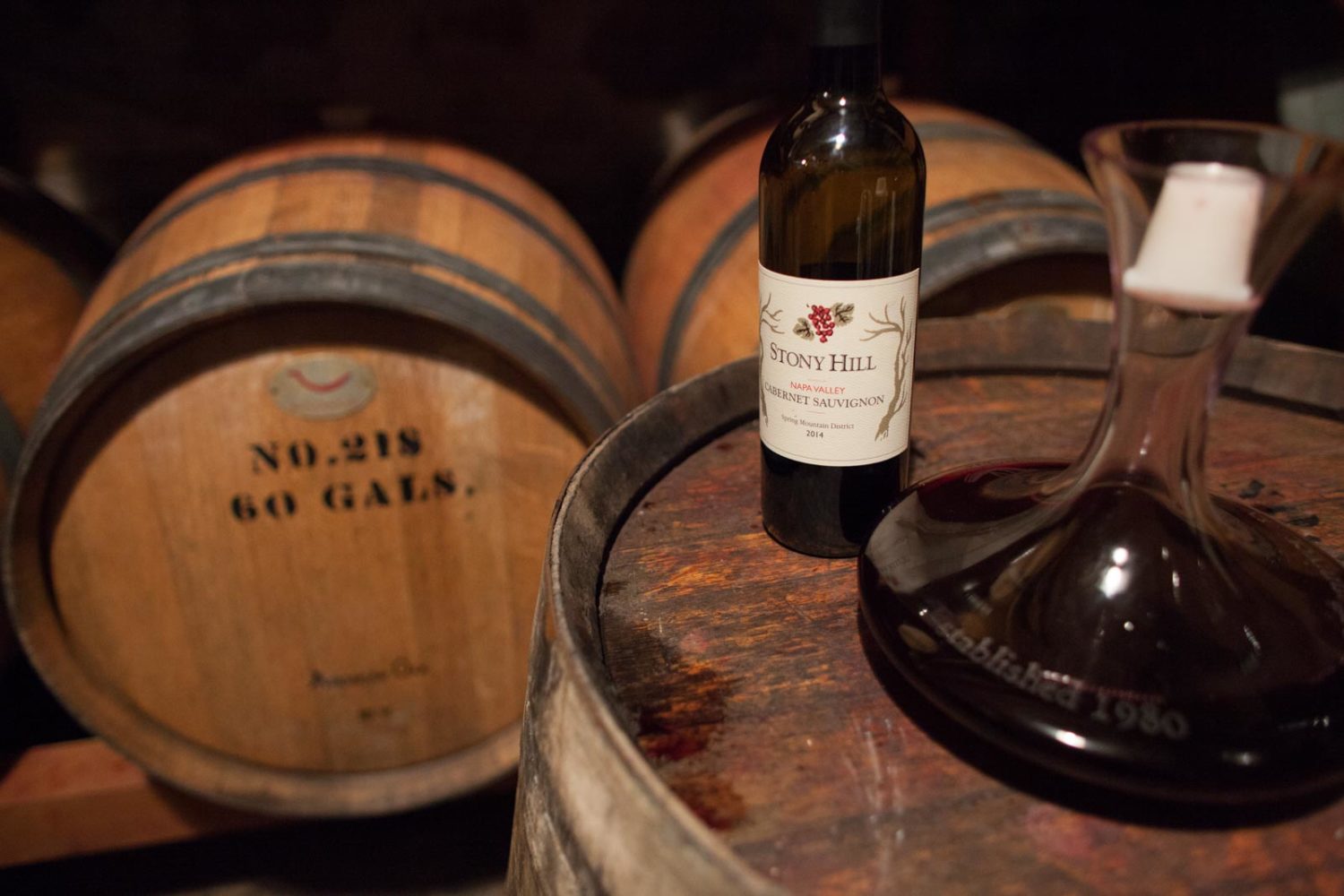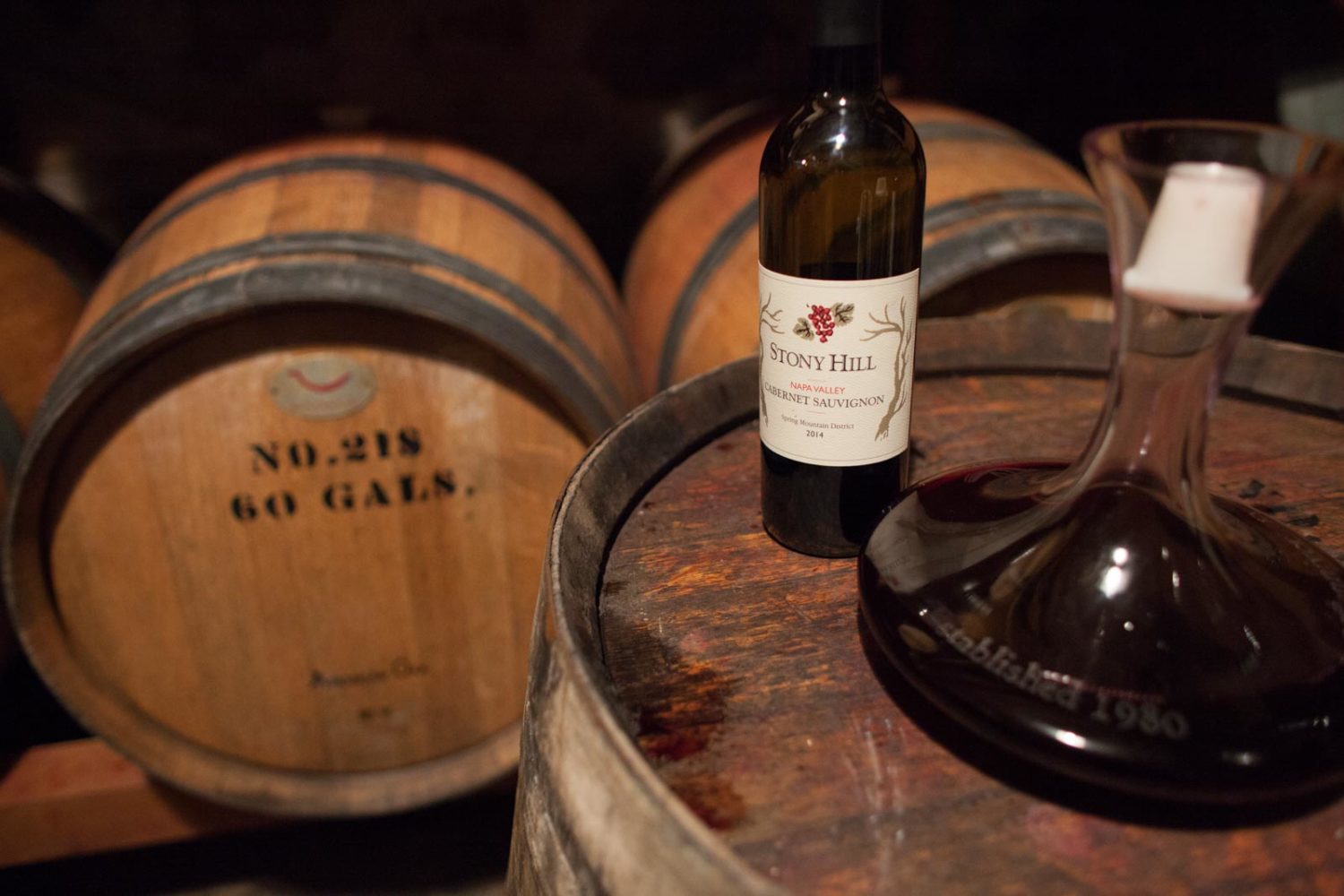 At the opposite end of the spectrum was Stony Hill Vineyards. In their time-warp cellar — where rows of barrels and a dusty floor created the illusion we were in the backwoods of France — we tasted their 2014 Cabernet Sauvignon as well as the 2016 (from the barrel).
Here, the wines were more restrained, speaking in hushed tones, yet still saying quite a bit. I picked up salumi, black pepper and strawberry: notes I've never detected in Cabernet Sauvignon before. The 2016 had a lot more tannic grip to it due to its youth, but a similar profile. Coming from a winery that is better known for its whites, it was interesting to see the differences in expression from Frank Family Vineyard's "Patriarch." Whether it was a "hands off" approach to the winemaking or the unique terroir of the Spring Mountain District, I couldn't say. But I filed them mentally under the "reminds me of nature" camp.
In the middle of the spectrum, I found Ehlers Estate. I had sampled their wines before, but this go around I found them to be very impressive. Winemaker Kevin Morrisey used to be a filmographer, before shifting gears to winemaking in his thirties. We only spent two hours with him, but its clear — just listening to him describe his winemaking techniques, and watching him survey his barrels — that he is a craftsman with an artist's sensibility. Yet, his wines had a natural elegance that also showed a bit of modesty and subservience to the whims of nature, particularly the Cabernet Franc. He was a director who gave his actors plenty of freedom on screen — but he stayed behind the camera, never in front of it.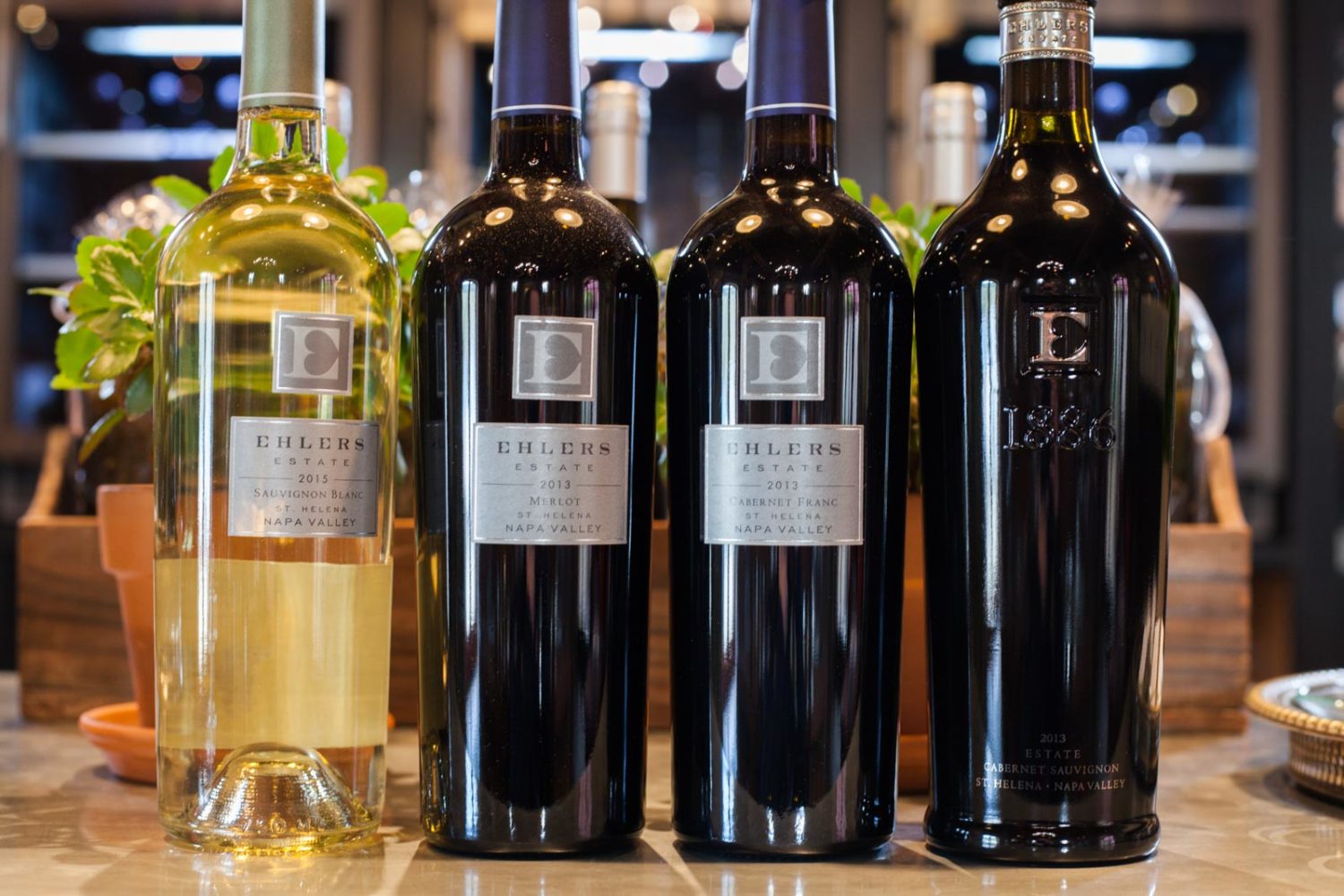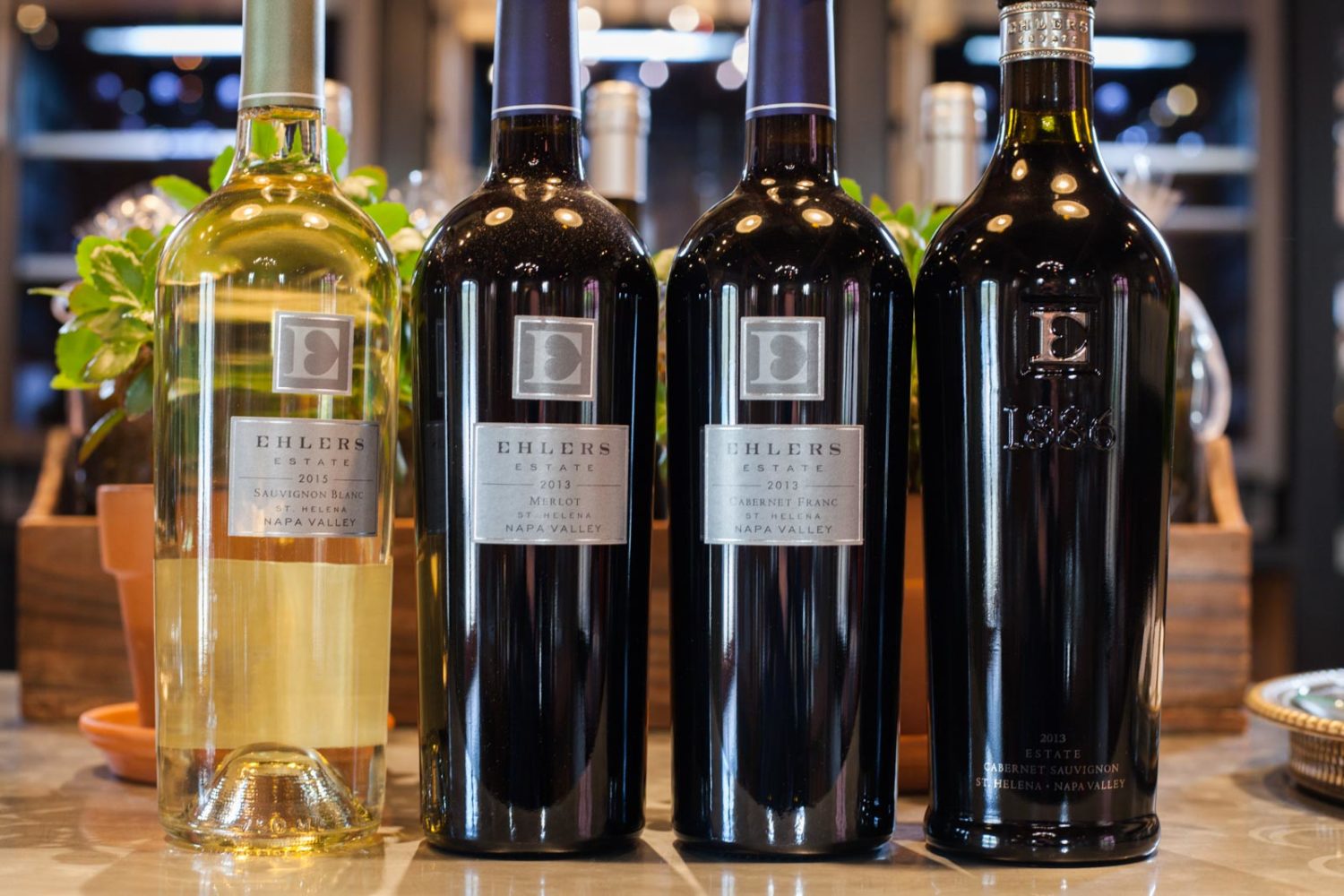 The penultimate wine of the tasting was their bottling called 1886, which combines Cabernet Sauvignon with Cabernet Franc, Merlot and Petit Verdot. To blend these grapes, a winemaker must assert at least some of their personality, and on luxurious waves of black fruit and black pepper, Morrisey's command of his vineyards showed. Most intriguing was the playful, summertime finish: I swear, it resembled watermelons, a note I detected in two other wines from the estate, including their rosé. It is hard to say that a $110 bottle of wine is a "good value," but in the world of Napa Valley Cabernet blends, the 1886 is exactly that. I'd buy it and cellar it for 10 years.
That evening, we encountered another brilliant duet of Cabernet Sauvignon, but this time from Santa Ynez Valley near Santa Barbara. Winemaker Tyler Thomas was in town, showcasing the wines he makes for Dierberg Vineyards and Star Lane Vineyard, the two labels owned by Jim and Mary Dierberg.
Like Kevin Morrisey at Ehlers, I will have to devote more space on this site to Tyler sometime. He is intellectual, quick to smile and he has a fascinating outlook on winemaking. "We want to make wines for 250 years," he told us. "As ridiculous as that sounds, that is our mindset."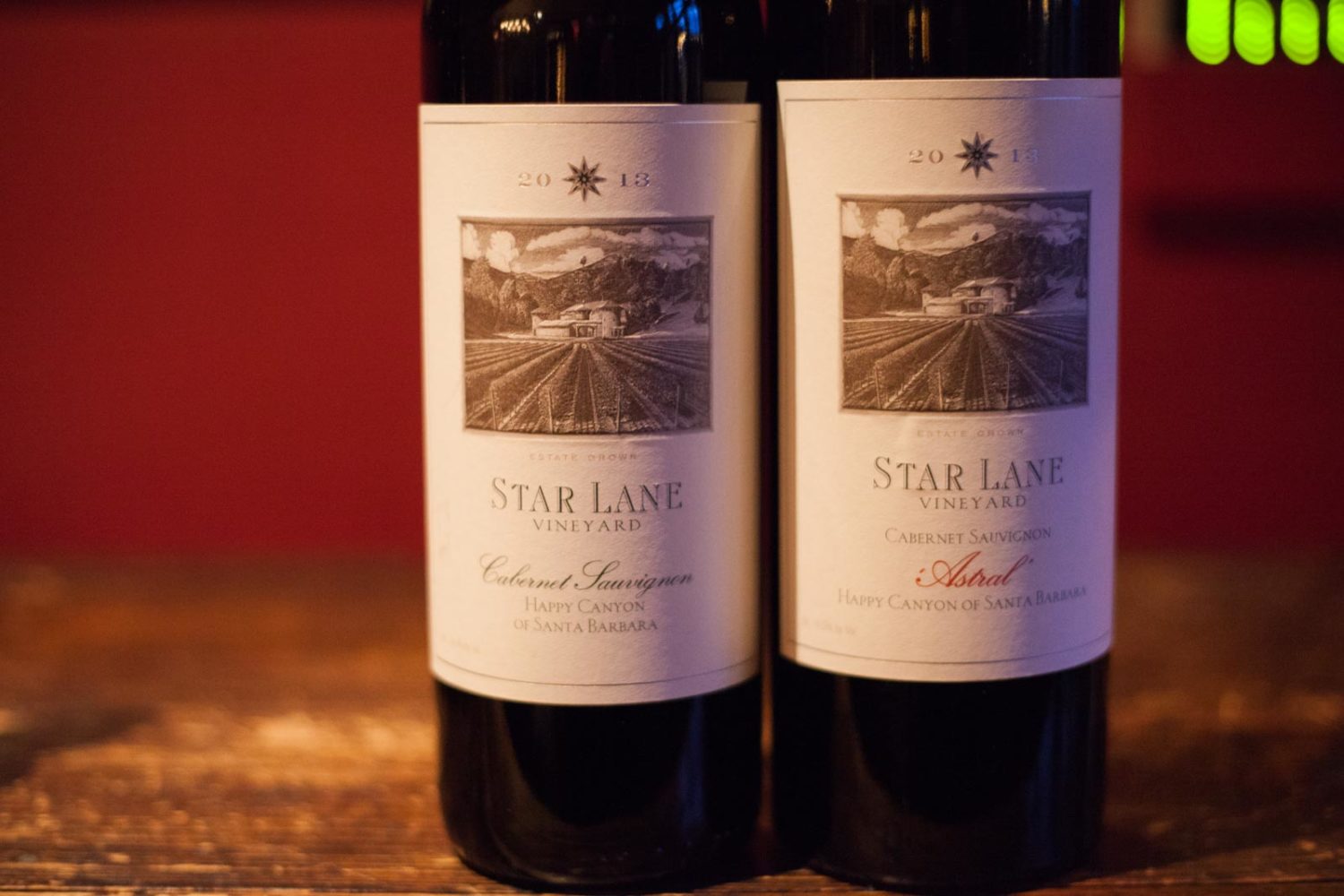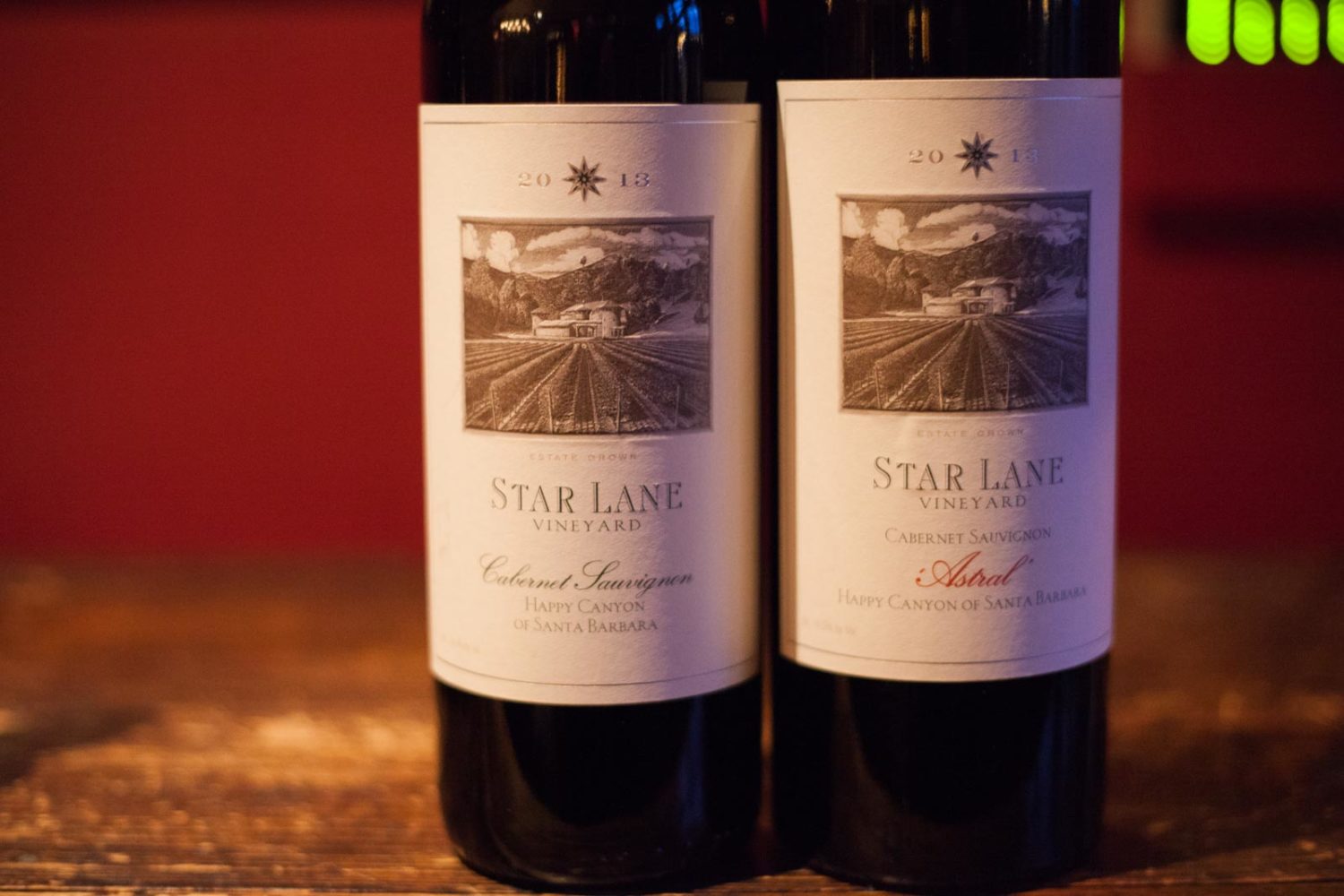 The context for this was a discussion on vintages. In Tyler's view, they matter less when you take the long view. His 2013 Cabernet Sauvignon was easily the most ready-to-drink of any on the trip, displaying a remarkable vitality and freshness on the fruit, that was simultaneously paired with lively acidity and tannins that seemed to dance on the tongue — so much so, I had more questions than answers. "A mosh pit on the palate," I wrote in my notes. My initial read on the wine was an upper-echelon five-star rating (pending a usual full-bottle review, of course).
The second Cabernet Sauvignon Tyler poured for us was named "Astral," made from own-rooted stock, meaning the Cabernet Sauvignon grows from its own root-stock, unlike most winemaking grape vines in the world, which are grafted to phylloxera-resistent rootstock. I didn't notice any discernible difference in the glass, but it was cool to hear about the risk-taking they were willing to make to see how it affected the wine. Like the estate Cabernet Sauvignon, the "Astral" danced like a mad man on the palate.
However, the most majestic Cabernet blends come with age, and fortunately, this trip produced two opportunities to see these wines in the future.
Age — combined with mountain-side vineyards where the weather patterns have a tempering influence on the grapes — yields the kind of Cabernet Sauvignon I am most likely to gravitate to. If the wine starts its life with a solid foundational structure (a combination of weight, tannins and acidity) it can ultimately reveal a soul that is wild and natural at heart.
And that was perhaps the greatest irony in my observations: the careful and meticulous calibration of wines in the winery allowed them to show the natural elements more readily many years later. One ethos played watchmaker, setting the wine in motion so that it could age gracefully. If it lived in proper conditions, it revealed the other ethos.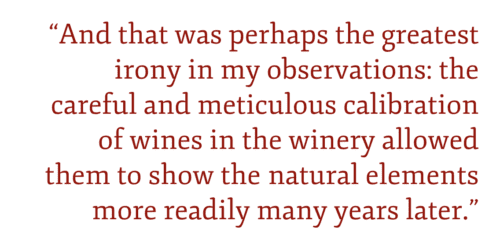 Early in the trip, we drove up the twisting, turning road that ascends the large ridge west of Saint Helena. Here, Napa still has an element of wildness. Bobcat and mountain lion still hunt in the shadows, and a plethora of birds call the forests, meadows, orchards and vineyards home.
Below a low saddle on the ridge which separates the Napa Valley from the Sonoma Valley, we found ourselves at Cain Vineyard & Winery. Stretching across a natural amphitheater above the crags, the sprawling estate is among the prettiest I have visited. After a clinic in pruning — the crucial chore in the vineyards this time of year — we returned to the winery where we tasted a few barrel samples and opened a few bottles. The first wine proved to be the best of the trip, a 2006 Cain Five blend of Cabernet Sauvignon, Cabernet Franc, Merlot, Malbec and Petit Verdot. Entering its eleventh year of life, the wine seemed to dance on its toes. It was strangely light for a Bordeaux blend, paradoxically displaying attributes that were plush and luxuriant, as well as supple and fresh. I couldn't stop inhaling the aromas, which recalled wild berries, brambles and a rain storm. There were also traces of orange peel around the edges, which made each sip exciting and adventurous. This was the wine that felt the most natural, and it ultimately confirmed what I knew all along: that my skepticism about Cabernet and Bordeaux blends was unfounded due to lack of experiencing the better bottles.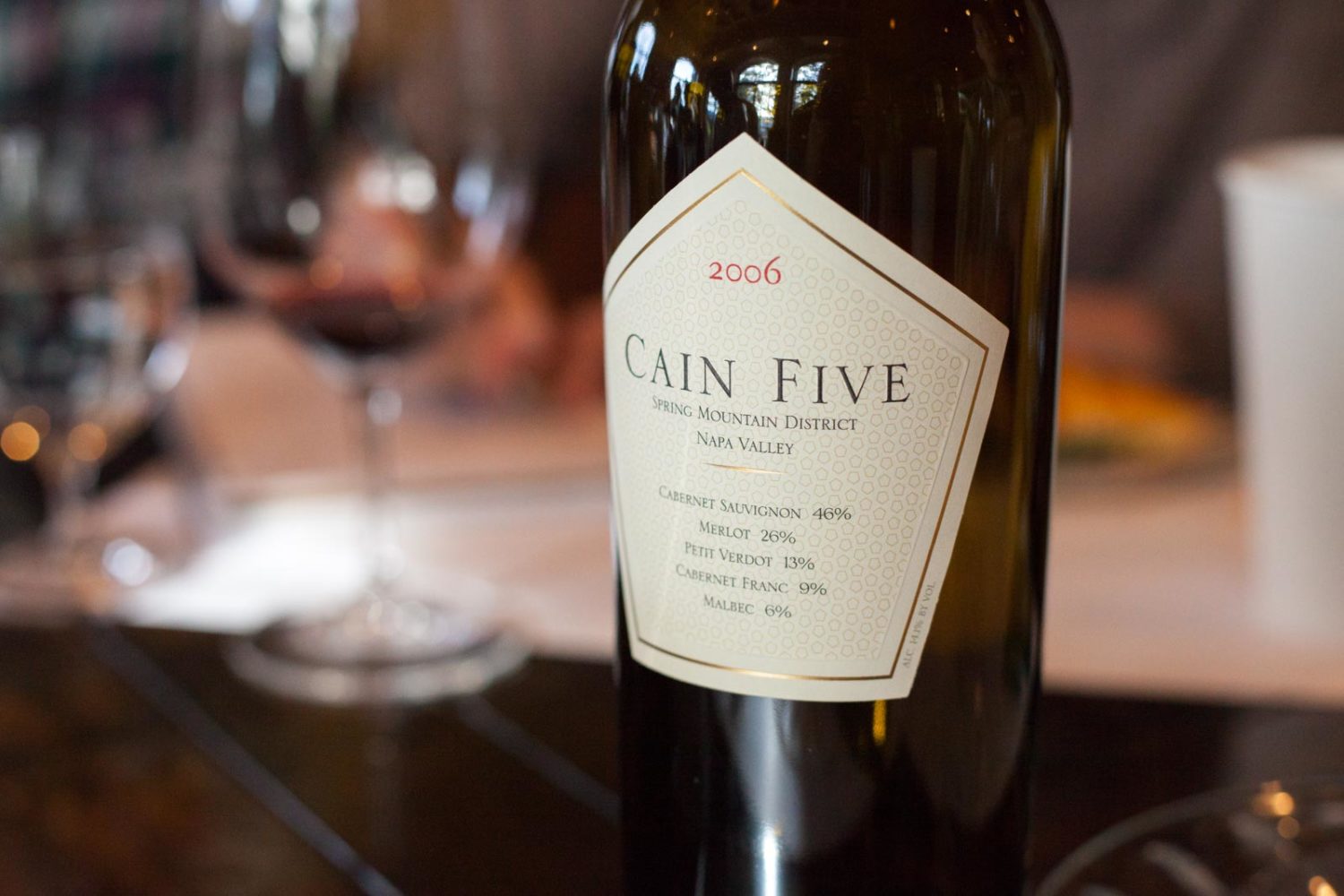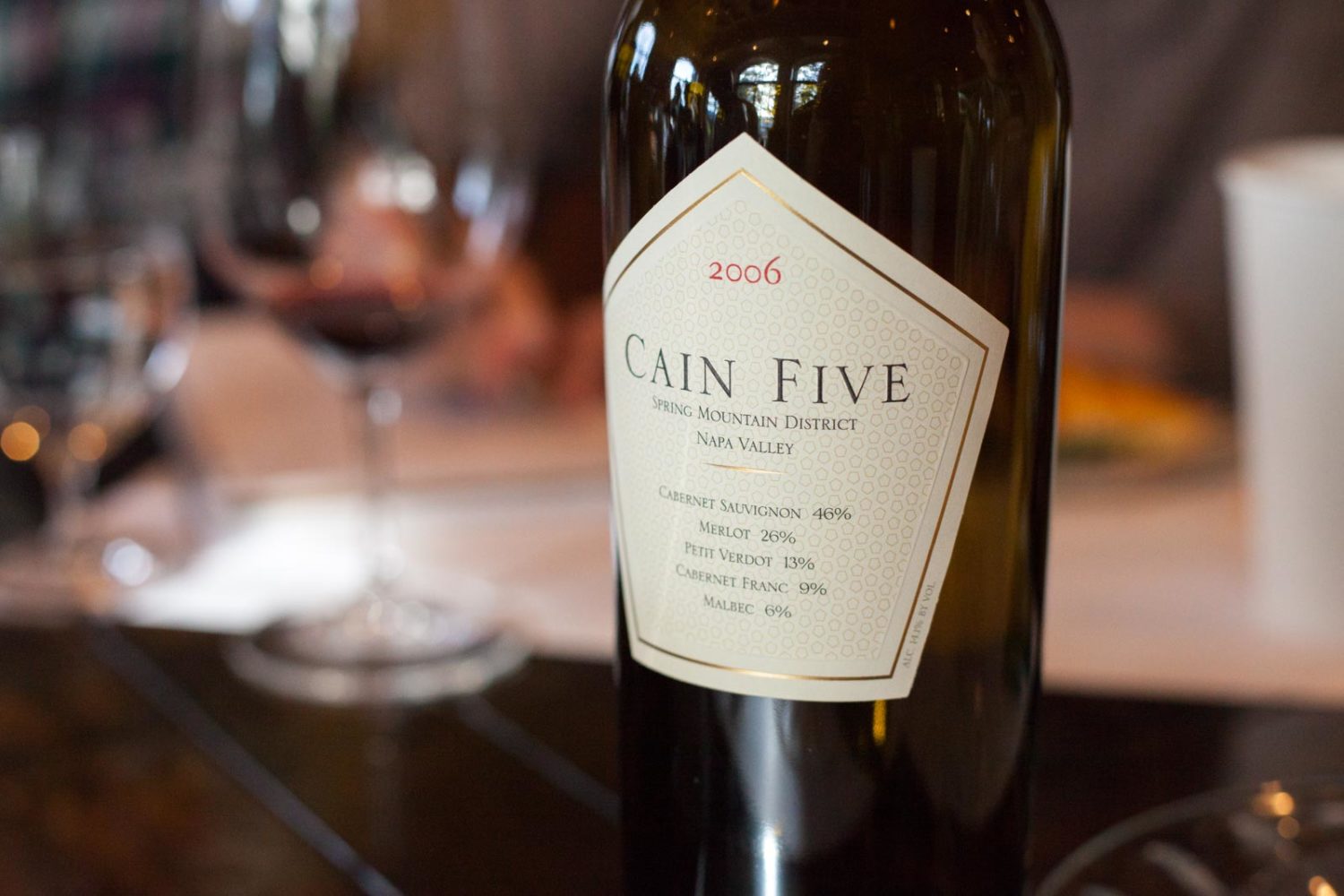 Still, the question of cost lingers. Of these wines, only the base bottlings from Stony Hill Vineyards and Star Lane Vineyards are within my reach today, at $65 and $50 respectively. Still, nothing to sneeze at, but a deal when held up next to $225 bottles. In Napa, the most compelling wines are only going to get more expensive, as land and labor costs — as well as the pressures of demand — push these wines further out of the reach of many. Wine has had an aristocratic problem for some time now, and the question of Napa Cabernet Sauvignon's relevance seems to only be a function of how much wealth you have.
As if to underscore this point further, on the last night of the trip we had a bottle of 2007 Bond "Quella" Cabernet Sauvignon sent to our table. I was unfamiliar with the winemaker, but judging from two other writer's reactions, I could tell this was a big deal. Flipping open the wine menu, I saw its list price: $825. The next day, I found out why: Robert Parker, Jr. — the prophet of chest-thumping wines — had given this vintage 97 points.
With its 10 years of age, it certainly was a majestic wine in its composition, if a little straight and narrow. The tannins were nicely integrated, and it was an undeniably elegant wine, but I didn't find anything particularly distinctive about it. My notes read "aromas are good: cherry, oak, smoke. Cherry on the finish." A description that could fit ten-thousand other wines.
And in the end, if there's skepticism that remains, it has to do with spending such money on these wines. In the case of Cain, Ehlers and Star Lane, yeah, I probably would. They're epic wines with a lot more to say. But part of the fun in wine shopping is taking a chance on a bottle, site unseen, so to speak. Napa Cabs just don't easily lend themselves to such a risk.