6
min read
The Oddero family occupies a lofty perch among the wine royalty of Barolo. They are among the area's largest land owners, with a stake in such notable cru vineyards as Brunate, Bussia and Roche di Castaglione. Their wines date back to the late 1700s, and they were even exporting barrels of wine to America by the end of the late 1800s. Mind you, Barolo wines of that era were quite different, and they resided deep in the shadows of Bordeaux and Burgundy in terms of international reputation. But through all of the change, the Oddero estate persisted, especially under the guidance of Giacomo Oddero.
An Icon of an Iconic Region
Born in 1926, he took over the family farm in the 1950s and quickly became an advocate for the Langhe's wonderful bounty. He played a pivotal role in the creation of DOC and DOCG guidelines for Langhe and Roero wines. He championed regulations that would advance other local produce as well, especially the area's prized hazelnuts. And in 1997, he formed the Centro Nazionale Studi sul Tartufo d'Alba, a research center devoted to the white truffle. By preserving Piedmont's agricultural traditions and identity, his ideas helped advance the region in multiple ways, especially on an economic level.
Traditionalists will tell you that oak is the last thing they want to taste when they sip a Barolo.
Perhaps its because of this long-view that the Oddero family are devoted traditionalists when it comes to winemaking. They opt for longer macerations of the Nebbiolo grape, meaning the skins stay in contact with the juice as it ferments for up to 30 days. This is then followed by up to four years of aging in large botte barrels. Because the long maceration has extracted so much tannin from the skins, seeds and stems of the grape, less oak contact during aging is required. In fact, traditionalists will tell you that oak is the last thing they want to taste when they sip a Barolo.
As a whole, I've found these traditional Barolo wines to be a wilder and more natural expression of the area's terroir, but the process comes at the expense of accessibility. A traditional Barolo takes several years — if not decades — to crack open the door to its possibilities.
A Study in Patience
Last year, I opened a traditional Barolo from 2011 (Francesco Rinaldi e Figli's bottling from the Brunate Cru) and gave it eight hours in the decanter to allow air exposure into the wine. It had little effect. The tannins were still biting, and a few of us could tell it was guarding its secrets. Imagine a tenor technically hitting the right notes in an opera — yet singing with his arms crossed. It's just not the same.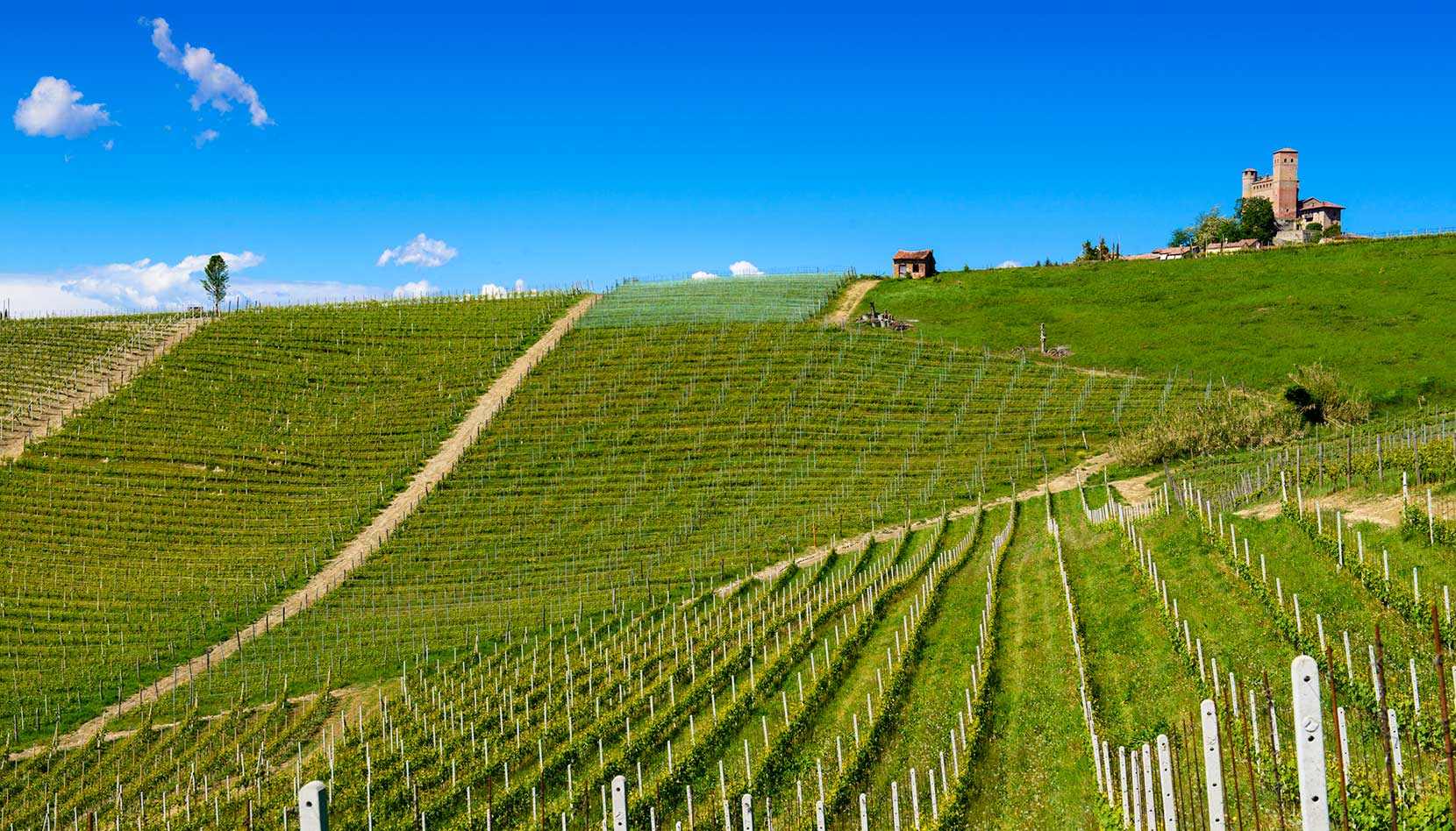 It is because of this phenomenon that Oddero decided to give one of their signature bottlings — the Barolo wine from the Vignarionda Cru — 10 years of aging in their cellar before release. The first of these "riserva" wines is the 2006, and it is just now becoming available.
This wine is off-the-charts in its power, yet supremely elegant. From some distance above the decanter, you can catch its sultry aroma: a mixture of sweet, savory, earthiness and spice. One sip and it permeates every corner of the palate, a familiar trait of Barolo, but perhaps here, with a little more amplification. Conventional wisdom would point to the vineyard's location in Serralunga d'Alba — in the southwestern corner of the Barolo region — as the cause for some of this power. The Helvetian soil of Serralunga d'Alba has higher levels of limestone and iron, which influences the character of the grapes and yields wines with more tannin, more body and more length on the finish. Add to this equation that the Vignarionda Cru faces south, gaining optimal sun exposure for ripeness well into the fall, and you have some very compelling raw ingredients to work with.
More Questions Than Answers (And That's OK)
Which brings us back to the traditionalist approach in the cellar. If these grapes were in the hands of a modernist winemaker (who would adopt a shorter maceration and more oak contact in aging), would it have had the same power? Would it have required 10 years in the cellar before release (and ideally another 10 in my cellar)?
For me, Barolo always raises more questions than it can answer. And whether this wine has more endurance than a modernist Barolo is probably beside the point. We only have so much time on this planet, and these wines could outlive many of us. Furthermore, the subtleties and nuances between the Oddero Barolo Vignarionda and other bottlings from the producer — or from the vineyard — are best identified in a side-by-side tasting. All of that is to say, if you are researching a Barolo, don't get too hung up on traditional vs. modern.
But I will say this: the Oddero Barolo Vignarionda Riserva embodies everything we love about Barolo. The persistence … the character … the power … the aroma that intoxicates the senses even before you've had a sip. It is all right there. Only 3,000 bottles of this wine were made, and I was lucky enough to have one sent to me as a sample. I'm glad I served it with dinner and I'm proud that I didn't spit a single drop. And while the wine costs $150/bottle, I would buy it without hesitation. It's that special.
2006 Oddero Barolo Vignarionda Riserva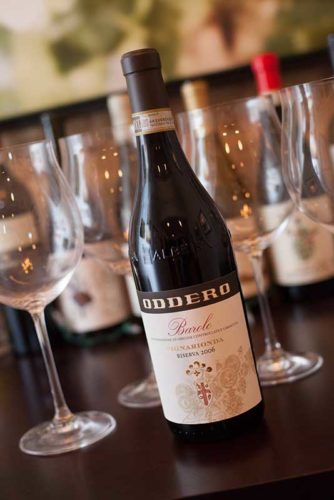 Barolo DOCG, Italy
Grapes: Nebbiolo (100%)
Alcohol: 14.5%
Ratings: ★★★★★ (out of five)
• Aromas, Flavor & Structure: ★★★★★
• Food friendliness: ★★★★ 1/2
• Value: ★★
Tasting notes: This wine embodies everything that makes Barolo world famous. Powerful, complex, intensely aromatic, compelling on the finish, and thanks to extended aging before release, it is beginning to show ample amounts of grace and elegance. The power is simply amazing, yet not overbearing. Aromas of pronounced anise seed, vibrant cherries, graphite, and a hint of musk, which gives the wine a "wild animal" personality at times. On the palate, it is deep and brooding, with gripping tannins that seem to be only dipping their toes into the wine's acidity. Finish seems to go on for minutes.
Recommended for: I saved this wine for my favorite red meat dish — herb-crusted lamb scottadito — and it exceeded expectations. This is a wine that requires sturdy flavors with earthy depth and fat, and preferably, lots of herbs like rosemary and sage. You could easily get away with another 20 years of cellaring on this wine. In fact, it might outlive us all.
A Final Note on This Wine
I have to mention the label. Yes, the proverbial cover to the book. We are not suppose to judge it. But in this case, I have to at least mention how much I appreciate its tactile beauty. (This is in part because my wife is a graphic artist, and she always opens my eyes to beautiful things like this).
The label appears to be made from a linen paper, with gold-foil details shining as you turn it. If you are looking to cellar an impressive wine for years to come, or give an aged Barolo as a gift to someone, this label actually conveys the glory that resides inside quite well.
---
Note: This wine was provided as a sample by WellCom on behalf of Oddero. Learn more about my editorial policy.