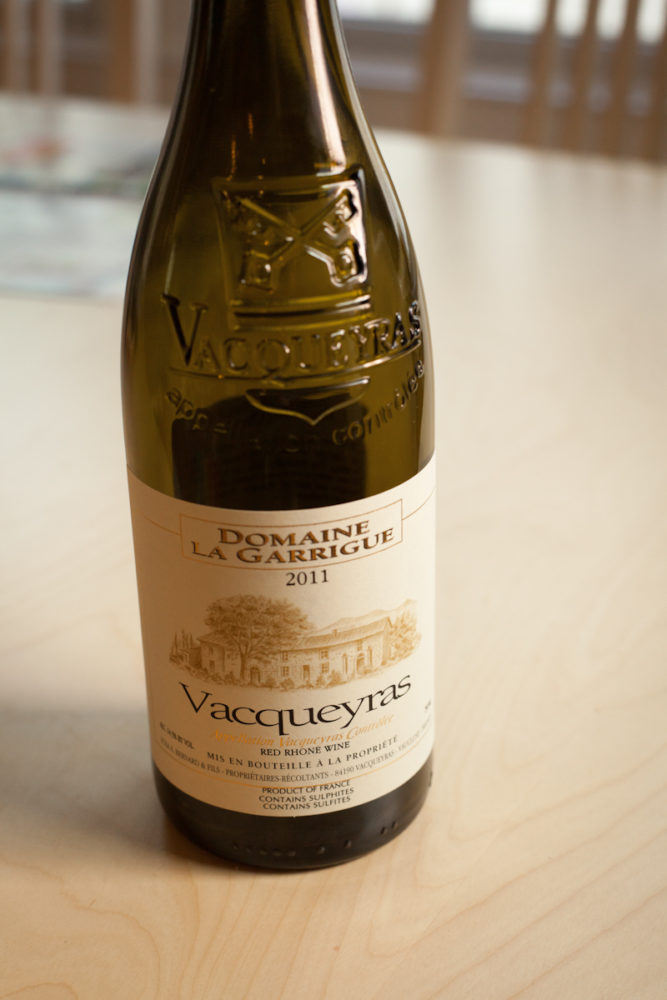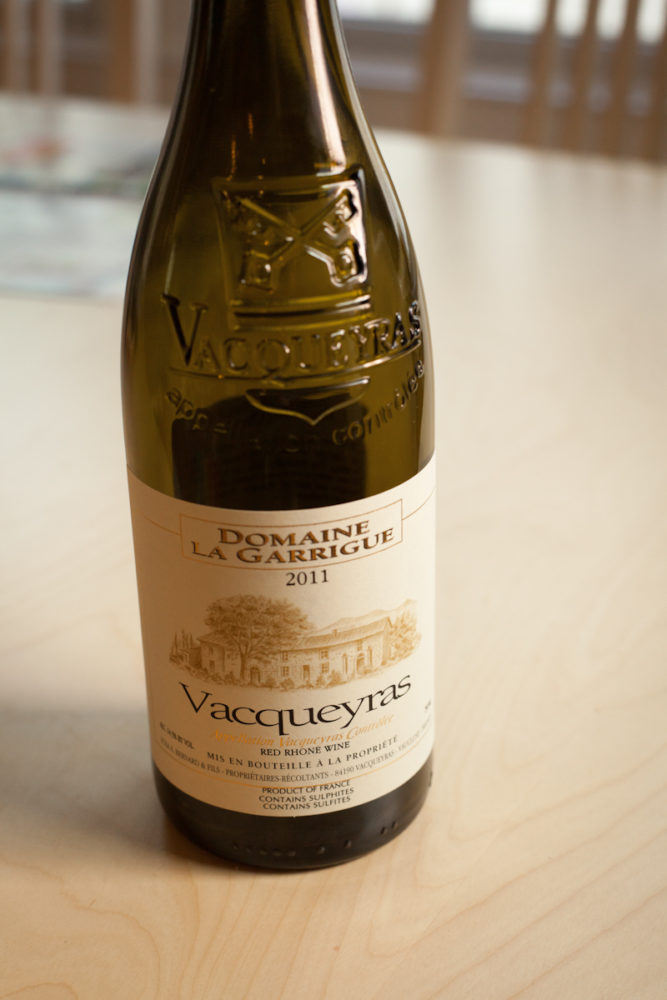 2
min read
Ever gone through this before?
You buy a wine with a great deal of excitement. The wine is a tad out of your price-range, but you do it anyway because you've heard good things.
You wait for a good occasion to open it … e.g. date night with your spouse
You even go so far as to ceremoniously decant it
And you fail to love it
I had this experience Sunday night when Hailey and I had a more leisurely evening than normal (translation: our oldest was staying the night with grandparents, leaving us with "just" our 4-month-old). We put together a simple dinner of herb-rubbed BBQ chicken, sage-butter pasta and a spinach-plum-feta salad, and opened a bottle of 2011 Domaine La Garrigue Vacqueyras Traditionnel.
I've been writing about France lately, and my attempt to explore its wine via more obscure wine regions first. I had been batting 1.000 with this experiment. My experiences with Corbiéres and Cahors were really intriguing, so I was eager to give Vacqueyras a go. It made my shortlist for good reason: its backbone is Grenache (an essential grape in my book), and its regarded as an overlooked cousin (read: cheaper alternative) to Gigondas and Châteauneuf-du-Pape.
But this selection was wrong and it was my own damn fault. Vacqueyras has a reputation for power and strength — what was it doing next to that lightweight dinner you see up above? Oops. The wine was brawny, pungent and needed a good two to three hours of air to hit the right spot on my palate (at which point, we'd consumed most of the bottle).
And yet, here is the thing: I could tell it was a great wine. It was well-made, flavorful, and the bouquet was incredible. It was just too damn dry in my book. Hailey, on the other hand, noted that she really enjoyed it. Ultimately, it left me wondering if another 3 to 5 or even 10 years in the bottle would tame it to my tastes.
But in the end, that's exactly the point of exploring wine. To ask questions of your senses. Otherwise, how can you really know what you like?
2011 Domaine La Garrigue Vacqueyras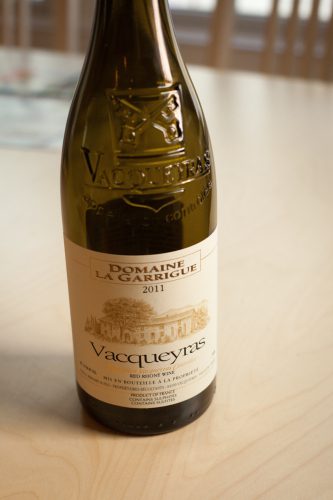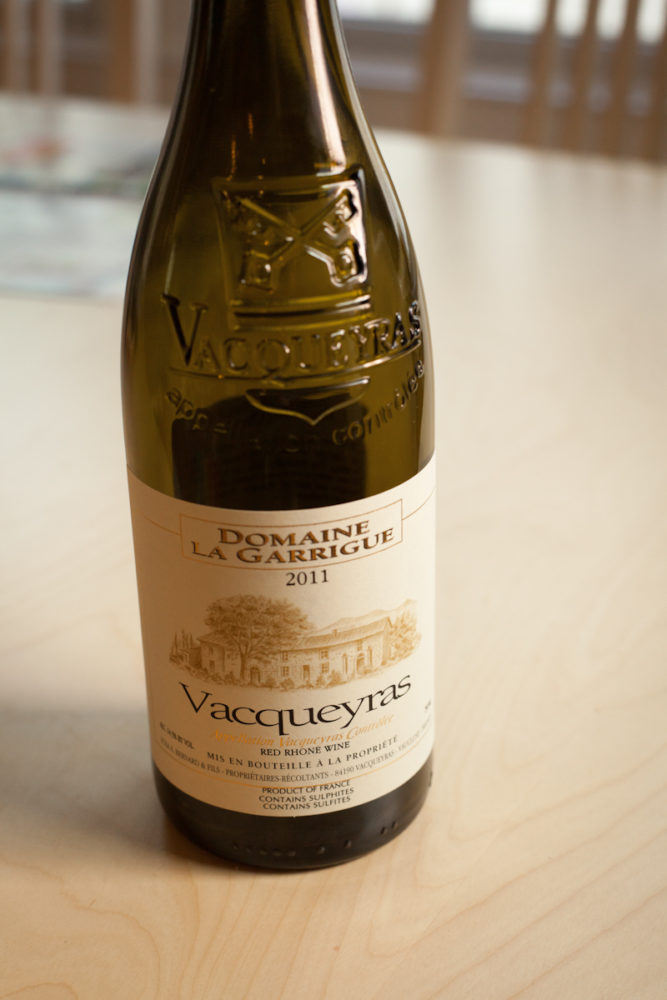 Vacqueyras
Grapes: 80% Grenache / 10% Syrah / 5% Mourvèrde / 5% Cinsault
Alcohol: 14.5%
Rating: ★★★ 1/2 (out of five)
Tasting notes: Garnet colored. Wonderful bouquet of roses, cherry and plum. Very lavish on the nose, but overpowering on the palate with an exceedingly dry finish. Could benefit from some aging. Flavors of cherry, lavender and cedar, which became more noticeable 2 hours after opening.
Open a Bottle in Your Email
Subscribe to our monthly email digest.
---