4
min read
Last year, I donned a foam finger for The Scrapper, a sublime Cabernet Franc from Vinum Cellars in California that recalled Chinon and underscored the beauty of this workhouse, underdog grape. I resolved to try more of their wines, largely because I liked their spirit. Here was a California winemaker that — in one bottle — demonstrated the elegance of fine Old World wine, with the savviness and fun of a New World marketing machine.
And then month's passed by and I forgot about them, awash in a sea of new obsessions like Cru du Beaujolais, the wines of Sicily and Grüner Veltliner.
Then in April, their distributor — WineSellers Ltd. — circled back with me and sent along two more samples from the Vinum boys, Richard Bruno and Chris Condos, and I remain impressed.
I may have a penchant for Old World wines and a reluctance to the predominant style of loud, fruit-packed wines coming from California, but these guys have it going on.
First off this week, we sampled their Cabernet Sauvignon called "The Insider," choosing to serve it alongside Hawaiian-style beef short rib, shishito peppers and herb-butter rice.
I have to preface that Cabernet Sauvignon is a tough sell with me. It's kind of the baseline for American palates: "this is what red wine tastes like," we seem to say. Any variance from this baseline is often how we assess wines: "This is lighter than Most Red Wines (aka Cabernet)." "This is smokier than Most Red Wines (aka Cabernet)." Without knowing it, this is how I approached wine in my twenties. As a result, I have a hard time finding Cabs distinctive and exciting.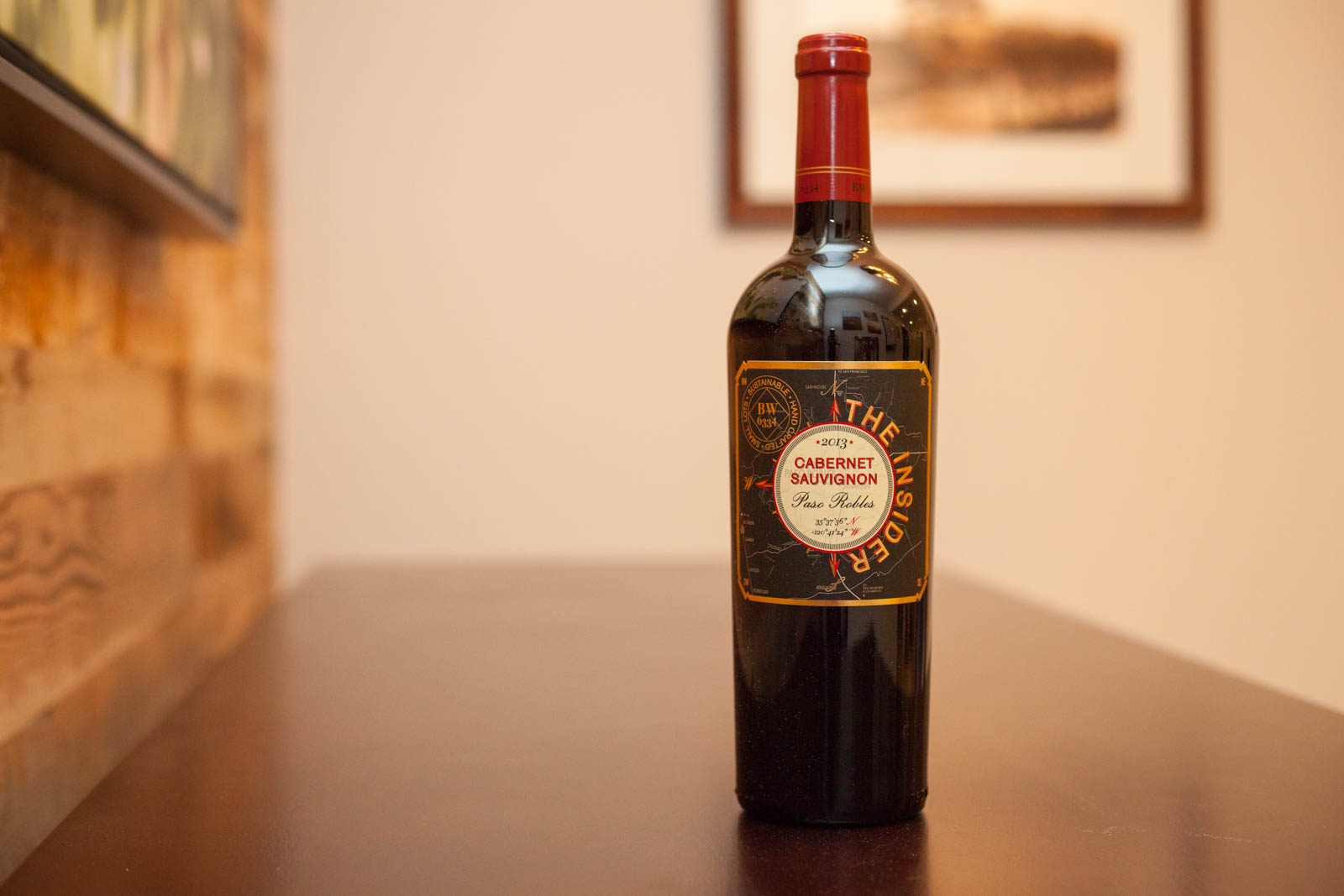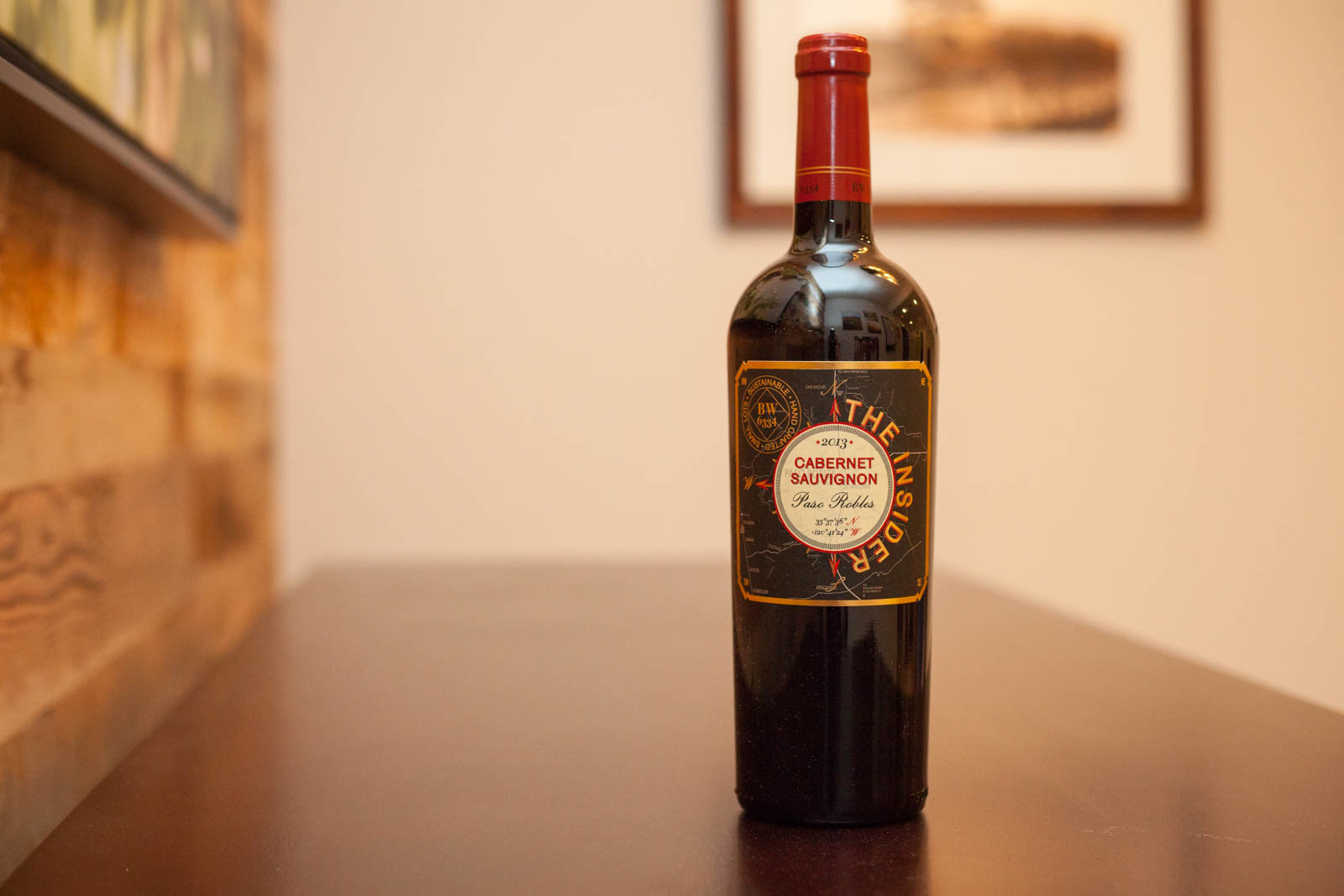 True to form, "The Insider" tasted like a prototypical Cabernet Sauvignon from California: dense, rich, fruit-forward and high in alcohol.
But unlike a handful of California Cabernets I have had, I appreciated that it wasn't overly oaky — despite 22 month of oak aging. So called "oak bombs" are what have largely turned me off to this genre of wine. But "The Insider" is certainly worth recommending to anyone who truly loves California Cabernet for its smoothness, effortlessness and power.
Two nights later, while preparing chicken breasts in a sage-mustard cream sauce, we opened Vinum Cellars' Chenin Blanc — the first wine they made back in 1997. Talk about effortless: its inviting aromas of peaches and honeysuckle were followed by a fullness that I can only describe as creamy. Round, full, flavorful but by no means overbearing, it was the best white wine I've had in months. I enjoyed a second glass on the front porch after dinner, watching my daughters draw with chalk on the sidewalk. In other words, it pairs well with summer.
One other note on Vinum Cellars: these guys are nomads. Rather than grow a variety of grapes on a single estate to make a variety of wines, they form relationships with grape growers all over California, allowing them to be more choosy on what they think are the sites with the best potential. The Scrapper hails from El Dorado. The Chenin Blanc comes from Clarksburg. The Insider from Paso Robles. That's 300 miles of driving between the three of them, and they make 11 other wines. So clearly Vinum Cellars isn't big on shortcuts.
---
2013 Vinum Cellars "The Insider" Cabernet Sauvignon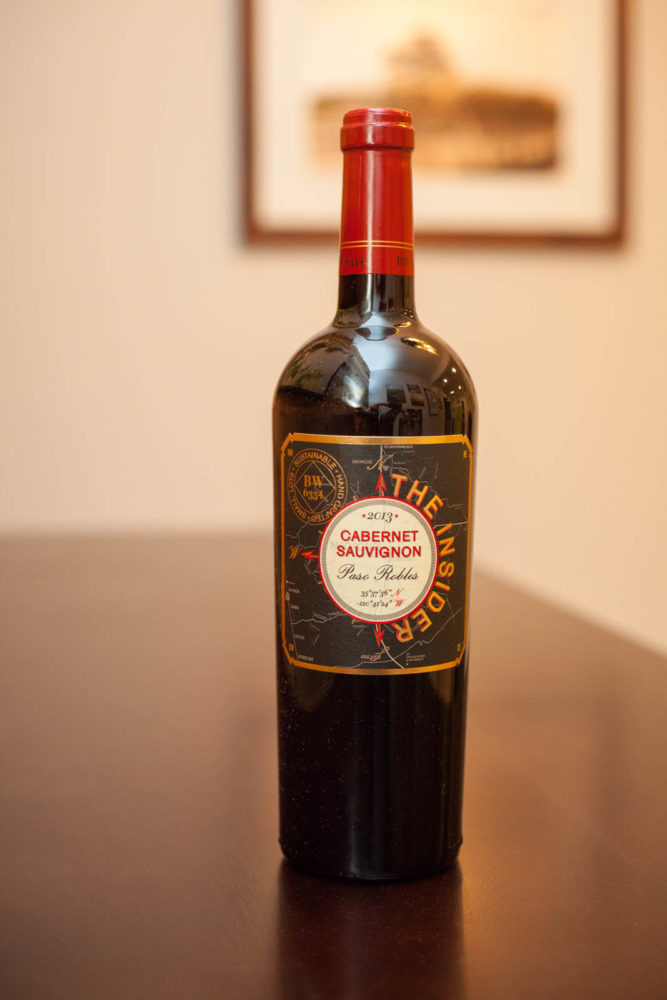 Paso Robles AVA, California
Alcohol: 14.5%
Grapes: Cabernet Sauvignon (100%)
Ratings: ★★★ 1/2 (out of five)
• Aromas, Taste & Structure: ★★★ 1/2
• Food Friendliness: ★★★★
• Value: ★★★
Tasting notes: Amplified and bold, but without the overbearing oak that is symptomatic of too many California Cabernets. Silky smooth on the palate and rewarding with quite the trio of fruit flavors: blackberry, raspberry and ripe plum notes pervade throughout, without being jammy. Would reward the Cabernet-and-Steak crowd on any night.
Recommended for: Fans of California Cabernet Sauvignon. Absolutely.
---
2012 Vinum Cellars Clarksburg Chenin Blanc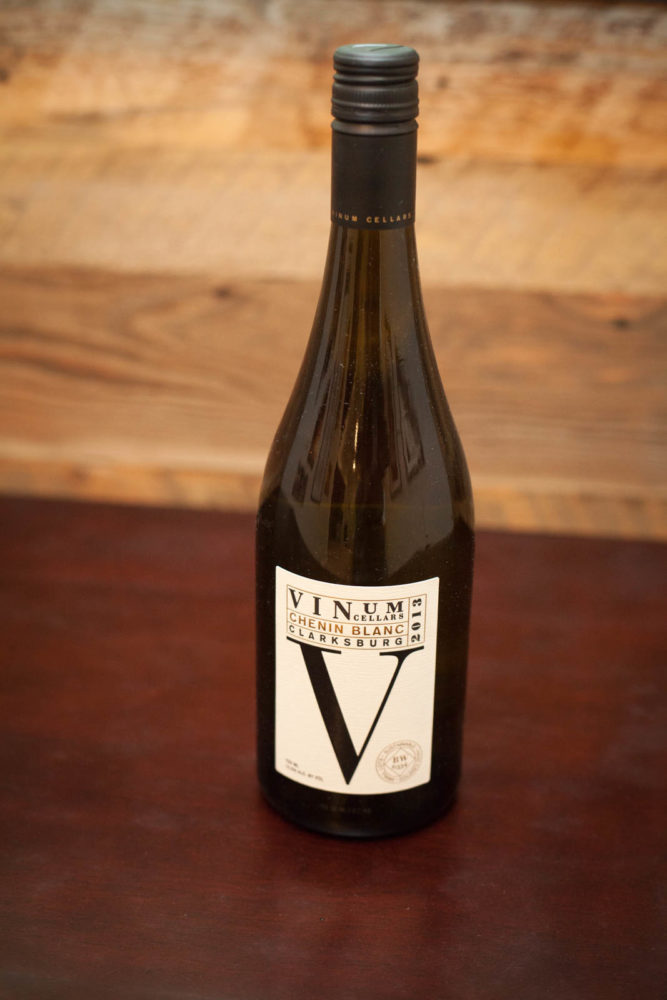 Clarksburg AVA, California
Alcohol: 13.5%
Grapes: Chenin Blanc (100%)
Ratings: ★★★★ 1/2 (out of five)
• Aromas, Taste & Structure: ★★★★ 1/2
• Food-friendliness: ★★★★
• Value: ★★★★ 1/2
Tasting notes: An excellent Chenin Blanc that sits full and creamy on the palate. But first, it leads off with aromas of peach and honeysuckle — the perfect aromatic match for late summer. The palate recalled apricot and lime together, a hint of pineapple later, and a noticeable flavor of baked bread.
Recommended for: An all-occasions white. Crisp enough to be served with any traditional white-wine dish; creamy enough to be served on its own.
---
Note: Both wines were provided as samples from WineSellers Ltd. Learn more about our editorial policy.