5
min read
There is no meat better than pork. It's flavor and versatility are unmatched. Even as an enthusiastic amateur chef — one who doesn't know how to cook anything but the leaner cuts — I can appreciate why chefs love to cook it. From "nose to tail" as they say, there are so many things you can do with a pig.
So when the invite to attend Grand Cochon came in my inbox, I replied "yes" within minutes. A steak fest, a fish fry, a chicken cook-off — those I would have had to think about. Not this one.
Grand Cochon is the culmination of a 10-city tour/tournament devoted to cooking all parts of heritage-bred pigs. The winner of each city's event gets a place in the final, which is held at the Hotel Jerome at the end of the Aspen Food & Wine Classic.
Here are some things that stood out to me.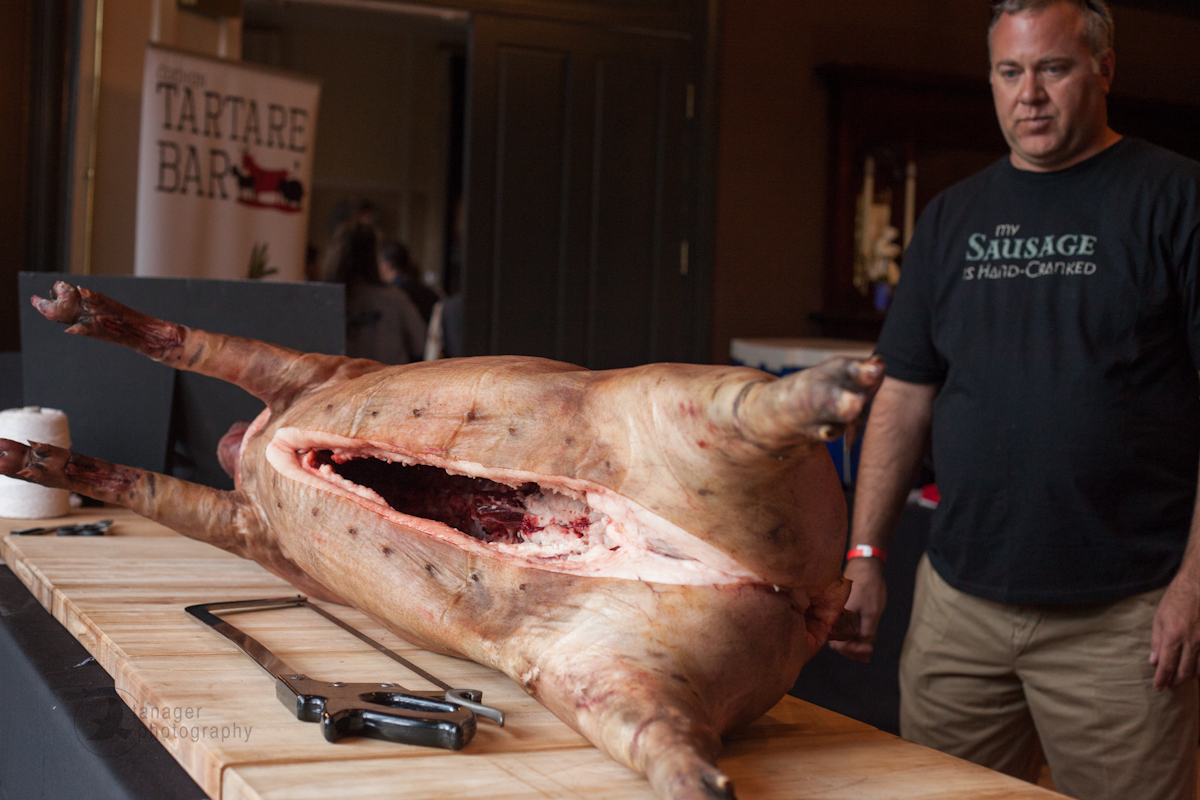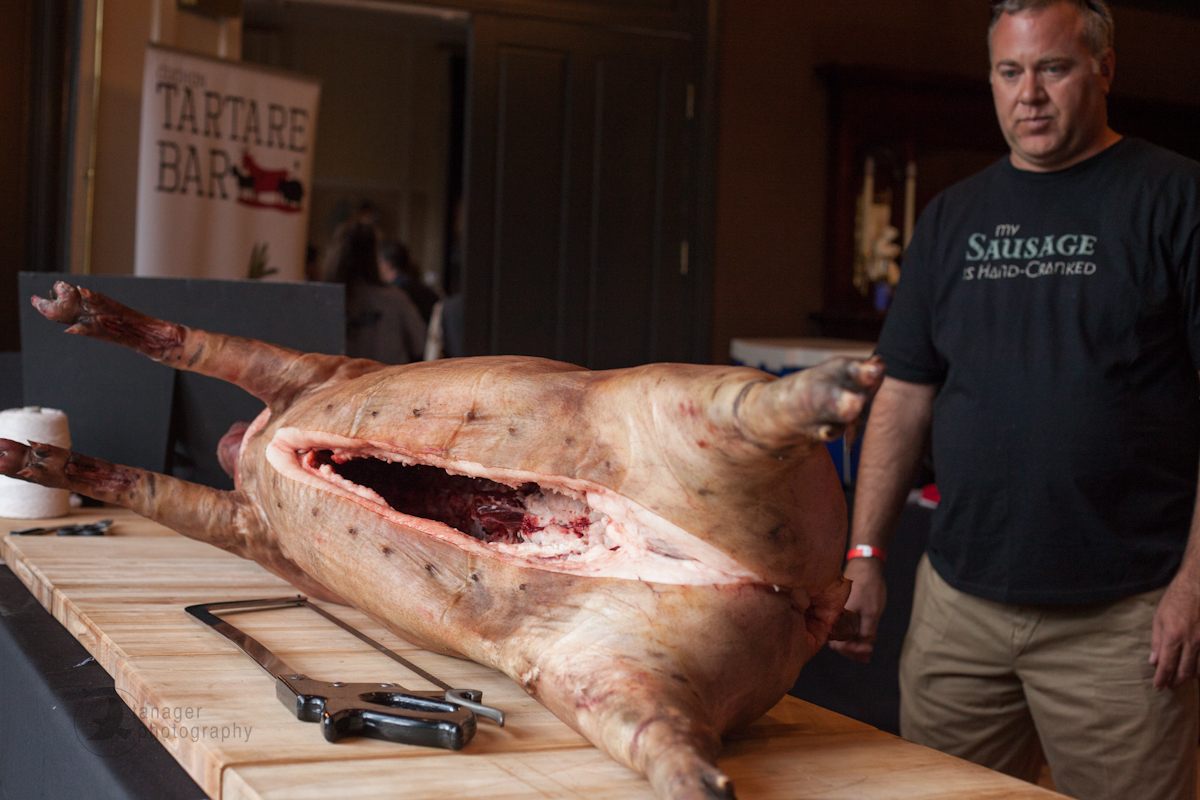 The Experience
Grand Cochon was a mad crush. The crowd is a mix of foodies, chefs, somms, industry people and media. Dishes are judged by a panel of judges from 2pm to 3pm, and as soon as 3pm strikes, the guests hit the ballroom and flood the serving tables where each chef and their team is doling out the goods. Lines form and break apart. Diners squeeze by with precarious plates of wonderful smelling food, and then find a moderately open space to stand and eat. High tables are a hot commodity. Drinks flow like the Roaring Fork at runoff.
I found myself juggling a lot, mostly because of my need to photograph the event for this post. Out of fear of hanging up the lines, I had to stash my camera just as I got to the front. I did, however, discover something cool about my camera shoulder bag: the left slot is perfect for standing up a wine glass. Never thought that would be a prerequisite for photography gear.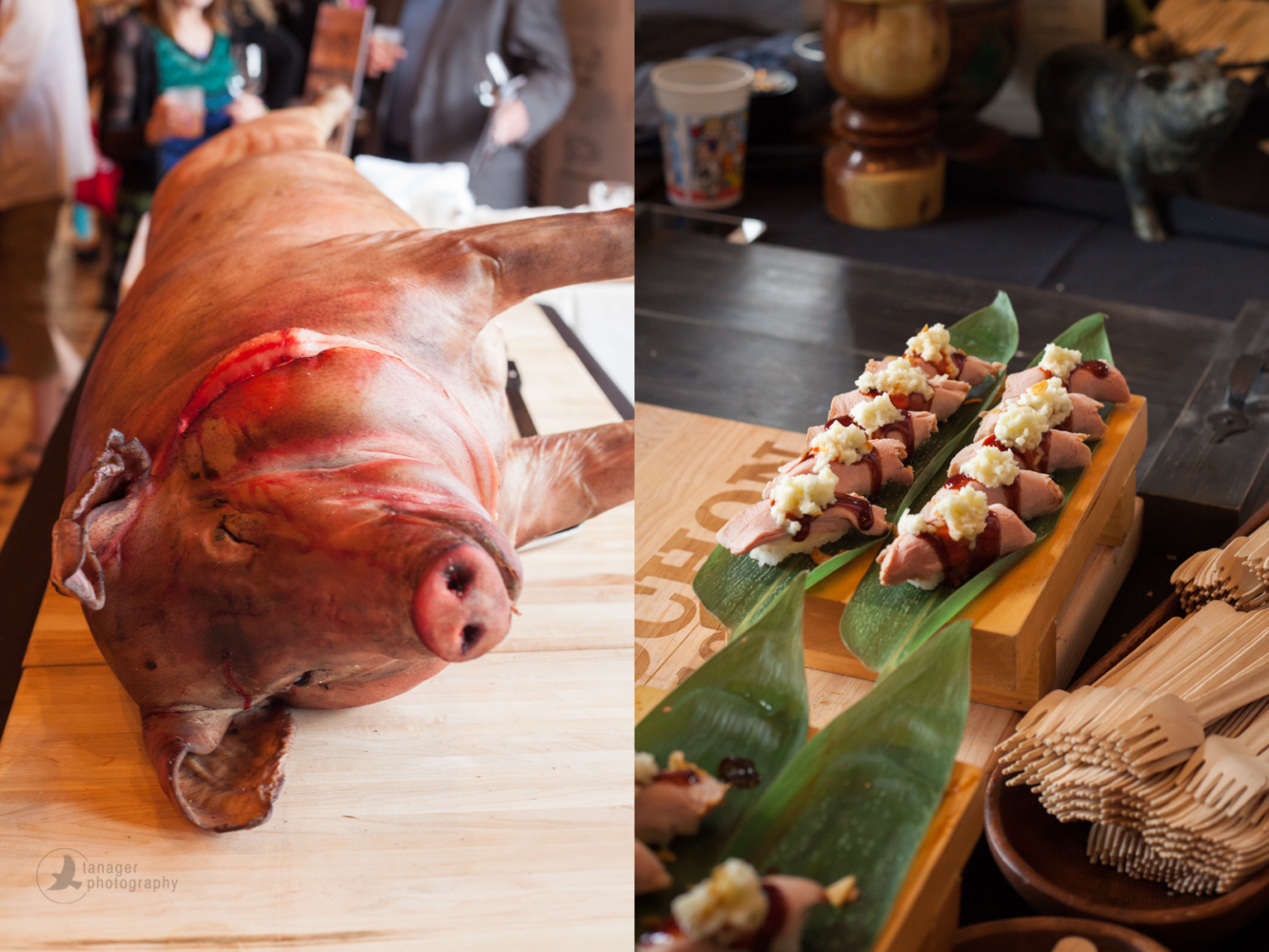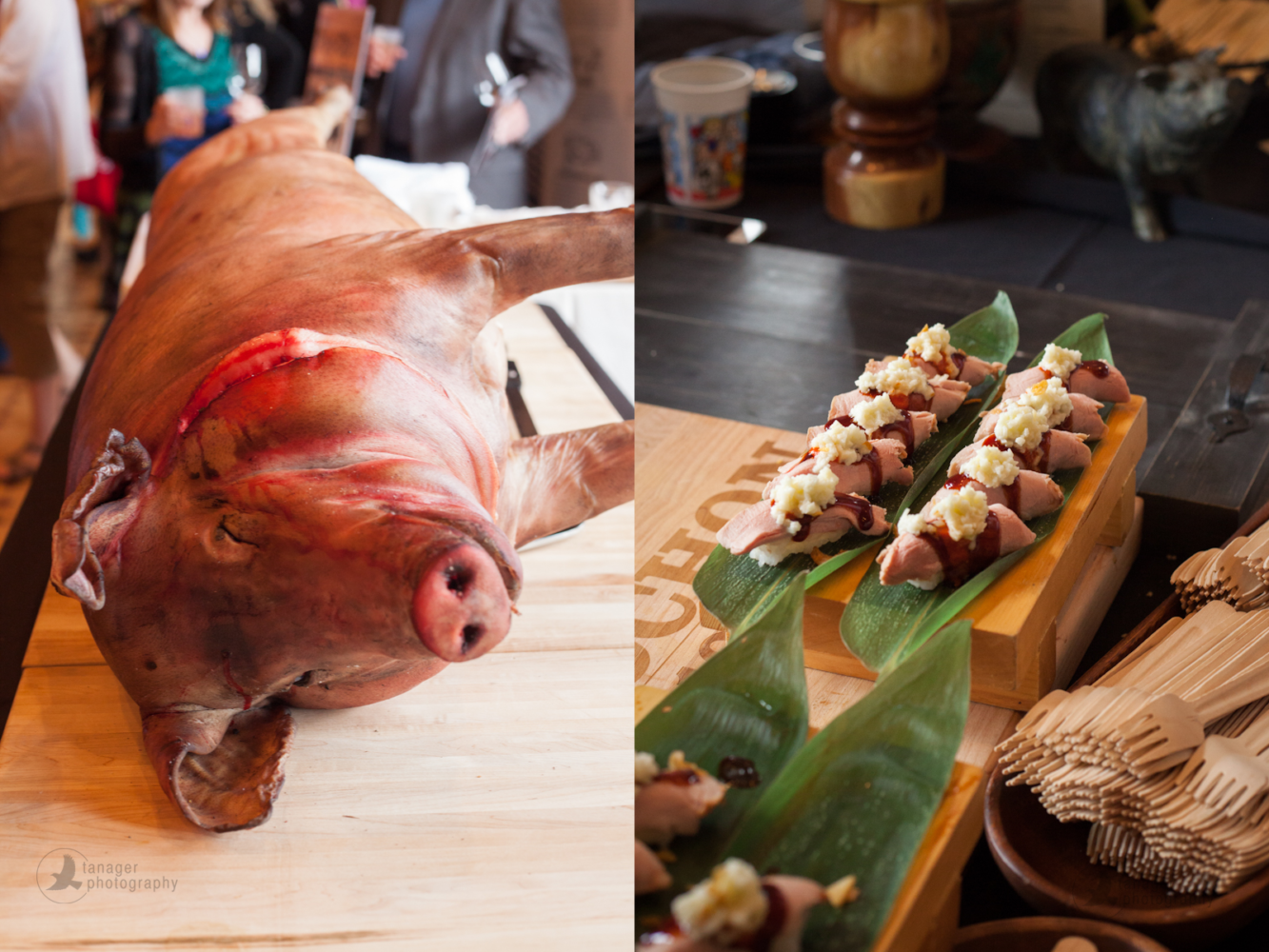 The Chefs
Seamus Mullen – Terulia, New York City
José Mendin – Pubbelly, Miami
Ray Garcia – FIG Restaurant, Santa Monica
Dustin Valette – Dry Creek Kitchen, Napa Valley
Jennifer Jasinski – Rioja, Denver
Erik Bruner-Yang – Maketto, Washington DC
Mary Dumont – Harvest Restaurant, Boston
Tim Graham – Travelle, Chicago
Richie Nakano – Hapa Ramen, San Francisco
Douglas Rodriguez – STARR Restaurants, Philadelphia
My Favorite Dish
I voted for Jennifer Jasinski, not because she's from Denver and because I'm familiar with all three of her restaurants. Nope, she earned it. Her presentation centered on a layered, flavorful yet restrained posole (pictured right). You could see her vast experience at work; technique and creativity were secondary to soul, love and depth.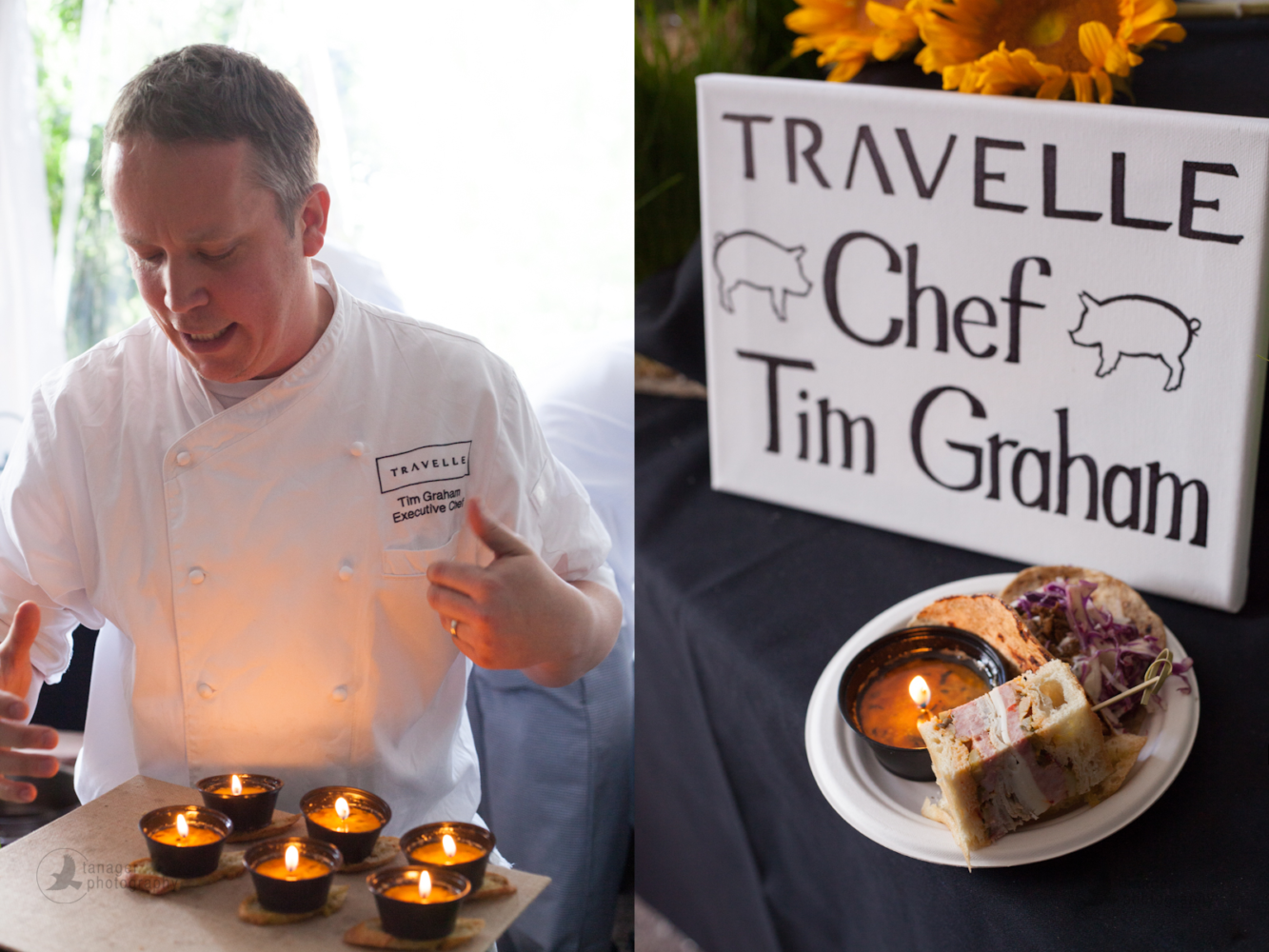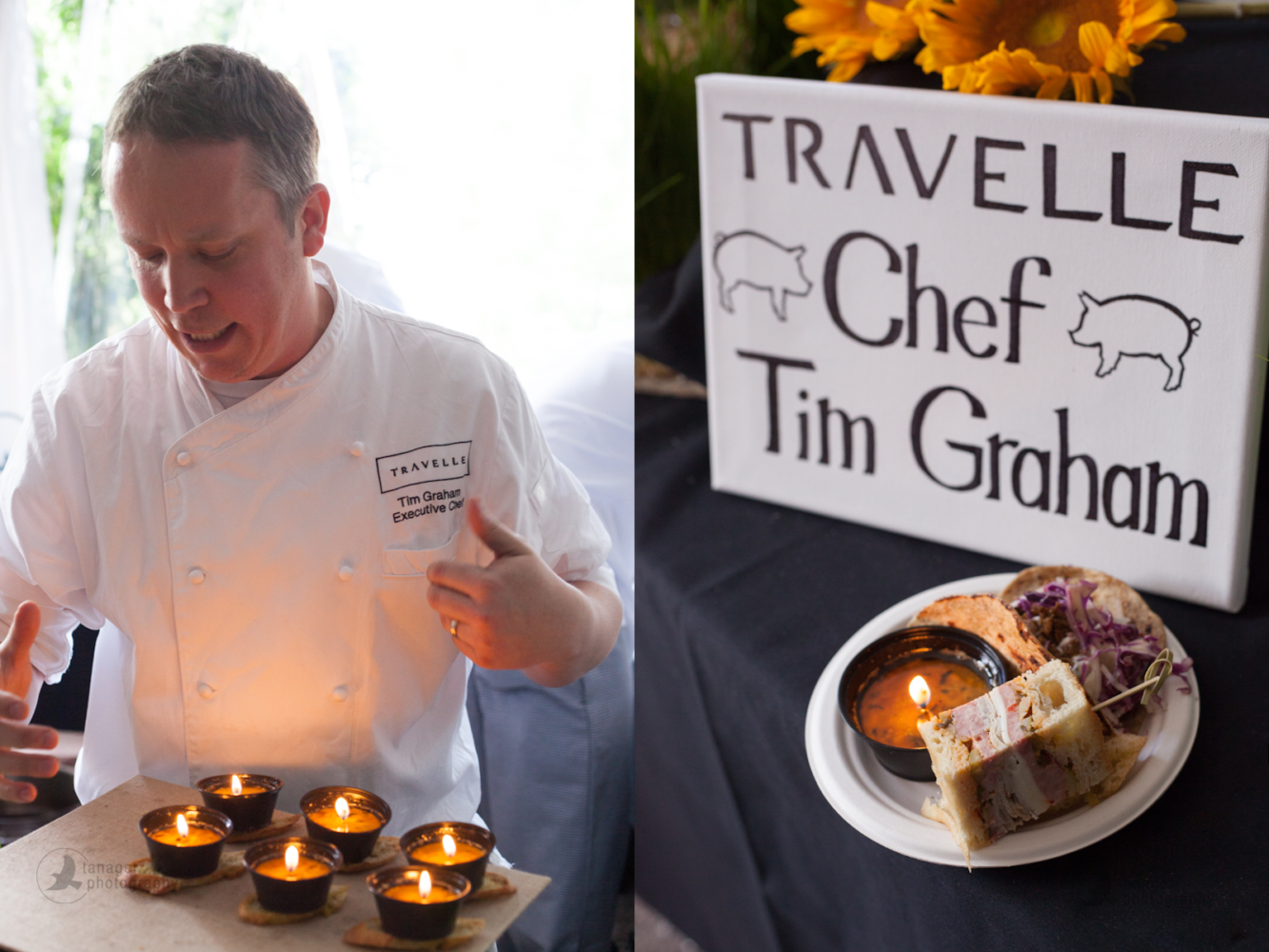 In fact, the only dishes that didn't work for me were because they were over-thought. Tops on the list (and yet also the most clever and creative of executions) was Tim Graham's pork-fat candle with toasted bread. He had rendered the pork fat down, placed a wick in it, chilled it, then lit it for presentation. We were advised to wait six minutes for the pork fat to melt, an eternity at an event like this where its standing room only. Still, Tim was highly engaged with everyone, and his innovative spirit made it easily the most memorable dish of the night, even if the flavors didn't work out for me.
Other Hits
Despite voting for Jen and Team Rioja/Euclid Hall, I had a feeling she wasn't going to win. There was something about the way the crowd congregated and lingered around the northeast corner of the room where Dustin Valette and Ray Garcia were cooking … you could just see something special was going on.
Valette had made "offally delicious tacos" with a skinless pork loin chicharrón shell. These are pictured above, just before they were filled with liver guatillo pepper molé, and pork-shoulder poached pork heart topped with a fat shishito pepper. Phew. You could throw them back in one bite. Excellent.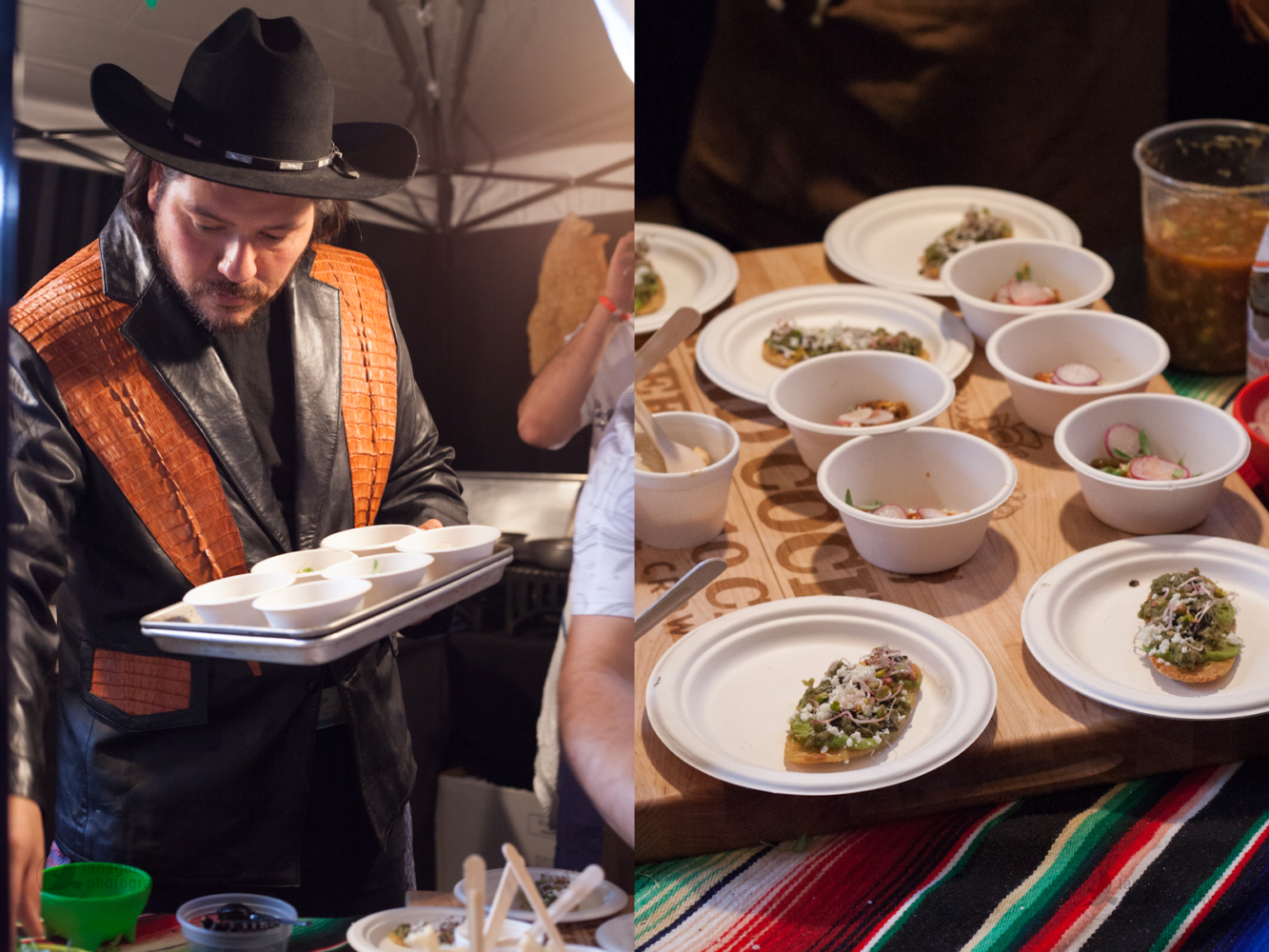 Meanwhile, Garcia and his team had decked their station out in Mexican folk art splendor, and the trio of plates was falling in line beautifully. Most notably of these three were the huaraches, a fried disc of masa that takes its name from the shape of a sandal. They were topped with pork shoulder, legs, fatback, serrano chiles, green garlic, and huitlacoche (also known as corn smut, a fungus that grows on ears of corn and is a delicacy in Mexico).
Another sleeper hit for me was the work of Seamus Mullen from Terulia in New York City (pictured at the top of this post). In addition to a beautifully prepared pork loin, he served up blood sausage topped with a quail egg. It was the first dish many people tasted (he was stationed by the entrance) and I have to wonder if being first (as well as last) has its disadvantages in a competition like this where the diners determine part of the vote.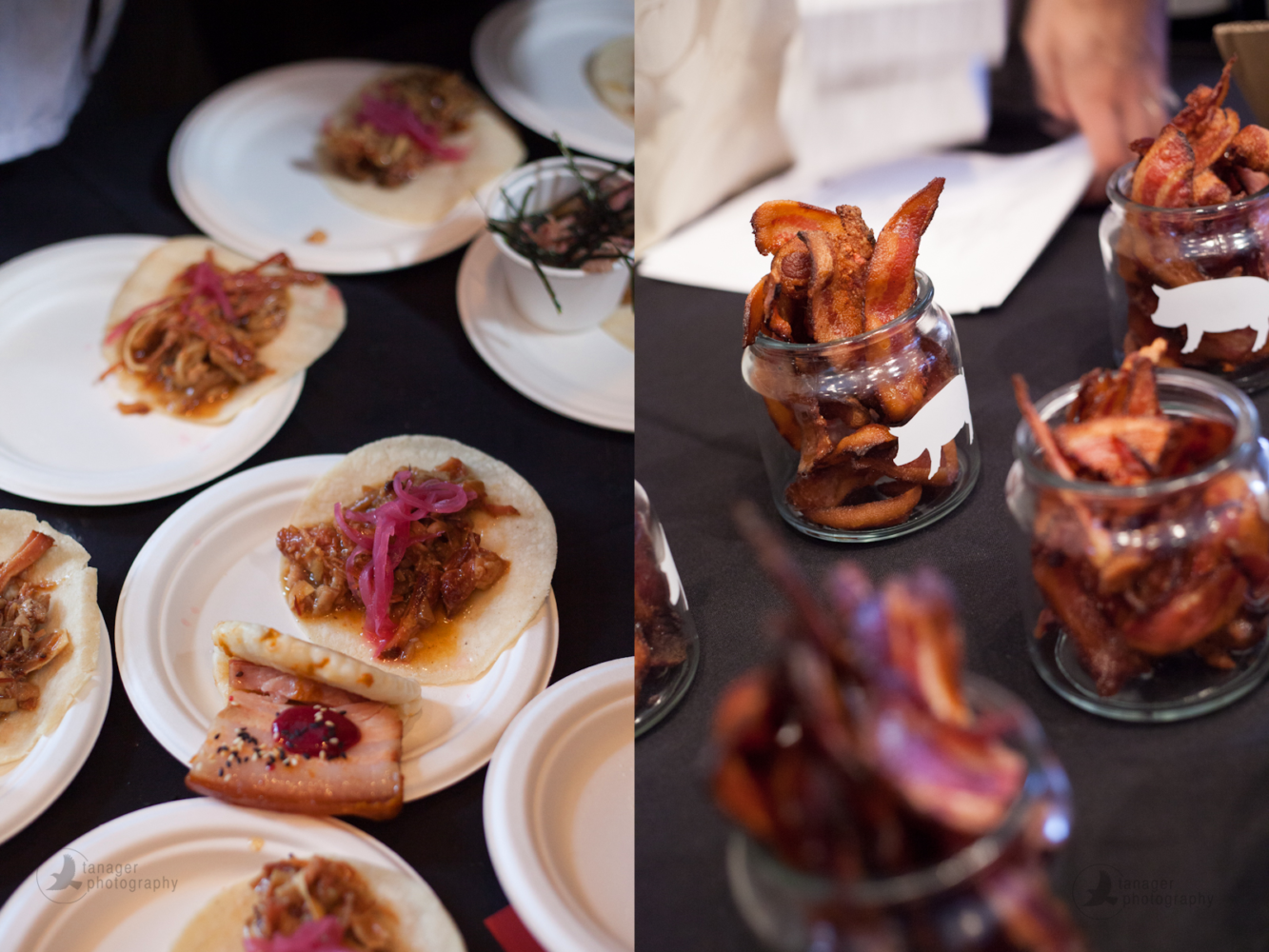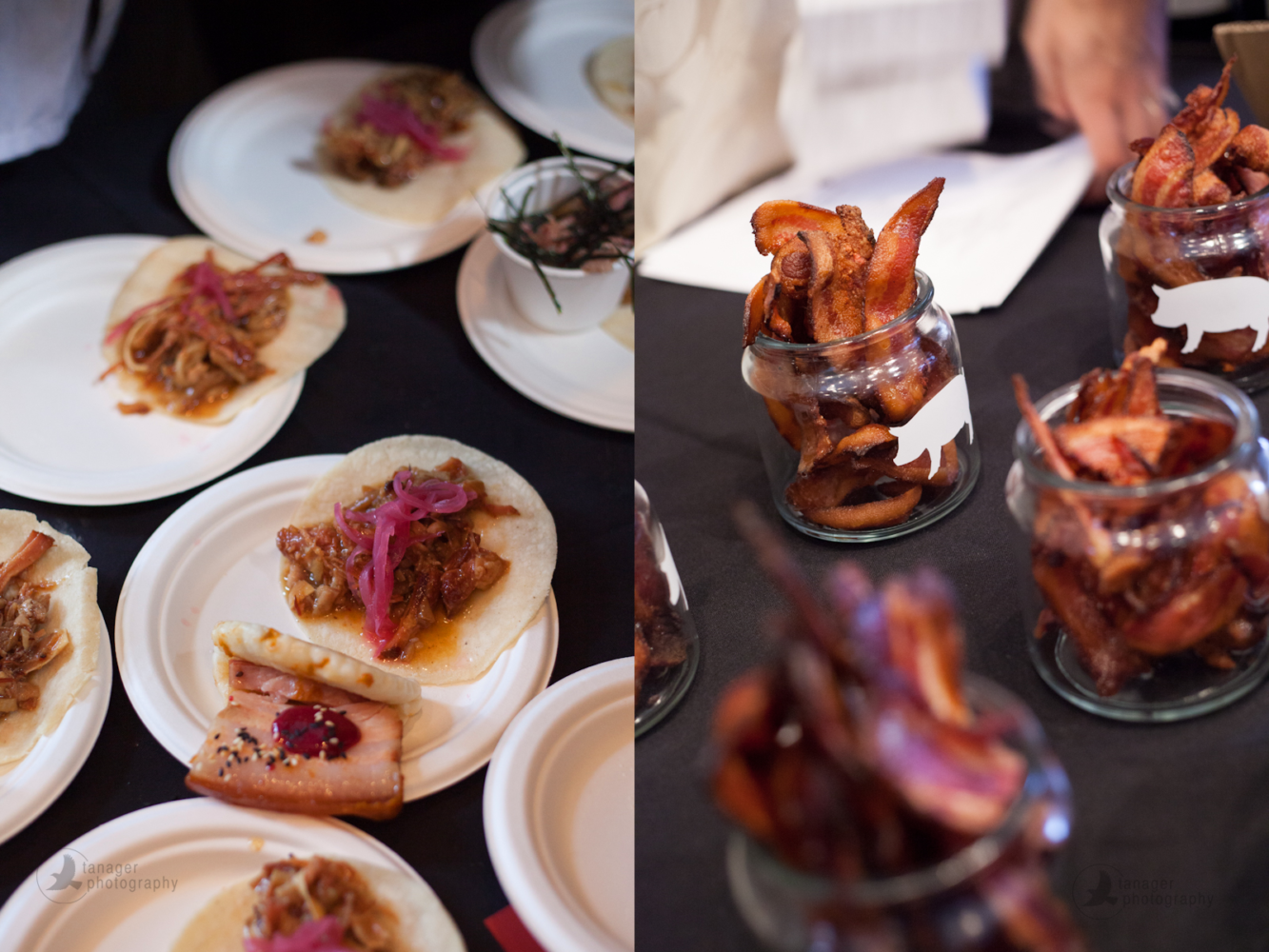 Garcia ended up winning the crown later in the evening. By then, regrettably, I had hit the road to return to Denver for a previous commitment. I would have loved to linger and to have sampled more of the wines that were being poured, but in the end, I got to see Independence Pass in evening light, and watch the sunset over the Gore Mountains on the way home. A pretty fitting end to a weekend of gorgeous things.
For another foodie's take on the event, I recommend a visit to Goutaste.
Open a Bottle in Your Email
Subscribe to our monthly email digest.
---