3
min read
Few wines resemble an old friend quite like the Sangiovese-based wines of Tuscany. With their amped-up acidity and a tannic touch on the tongue that can best be described as "fuzzy," these wines are absolutely distinctive and among the few I could regularly identify blind.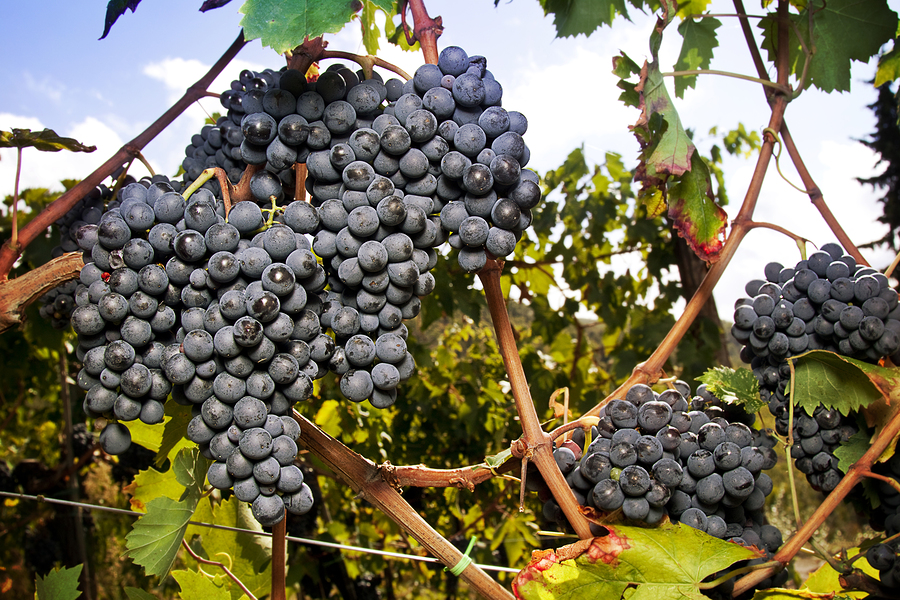 Their dryness and the waxy notes of vanilla bean and leather make even the young ones seem aged — the beverage equivalent of an antique. They pair well with roast chicken, Florentine-style steak, and dining rooms decorated with suits of armor and velvet-covered thrones. ("Grab a turkey leg and pass the Chianti Classico, sire!")
But for the last year, I've struggled to pin down why a certain Chianti Classico works for me, while another Chianti Classico does not. Or why on some days, a Vino Nobile di Montepulciano can seem so pedestrian (This was, after all, the very appellation that sucked me into wine geek territory seven years ago).
The temptation as a wine writer is to seek out and define parameters on wines: "these ones come from here, so they are excellent … these are made this way, so they are not." By defining these rules, you make your writing more useful and less self-indulgent.
But a trio of recent wines has proved that Sangiovese just won't conform to any easy, black-and-white guidance.
These three bottles each hail from the Holy Trinity of Sangiovese regions: one from Montalcino, another from Chianti Classico and yet another from Montepulciano.
Let's start with the 2012 Il Poggione Rosso di Montalcino (★★★★), which we had last week with bacon-wrapped pork tenderloin. It presented all the telltale signs of my old friend — bursting cherry flavors, vanilla bean, leather, tobacco and a complete absence of anything floral — but what made it a wonderful wine was its near-perfect texture. It was dry, but not in the same overly-oaky, suck-all-the-moisture-out-of-your-mouth kind of way that a recent bottle of 2009 Querceto Chianti Classico Riserva was (★★ 1/2). One fit like a silk glove, the other was like trying to sleep in velvet sheets.
Nor was the Il Poggione as anonymous and straight-down-the-middle as the 2010 Incanta Vino Nobile di Montepulciano (★★★), which was pleasant and loaded with cherries and vanilla bean, but mostly forgettable in its simplicity.
Each one of these wines had similar flavor and aroma notes, but different textures, and while it would be easy to assume that the issue comes down to their origin, its not that simple. The Querceto has earned rave reviews, but I truly couldn't stand it. The issue — rather than the terroir of Chianti Classico — was oak. As a Riserva, it aged for 24 months in oak barrels, lending it a wooly texture that I wanted nothing to do with.
But was the problem really oak? The Incanta also spent 24 months in oak, and it didn't strike me as astringent and dry. It was just straightforward.
So perhaps I like Sangiovese that work better when their young?
No. Not really. One of the very best wines that I had in 2014 — the 2006 Fattorie Melini La Selvanella Chianti Classico Riserva — also spent 24 months in oak, and it was the first Sangiovese in years to genuinely surprise me. The signature fat oakiness of Chianti Classico had been transformed into an inviting, walnut-like bitterness that balanced the sweet flavors of preserved cherries in the wine. It worked brilliantly with the Italian comfort food we had that night.
Would the 2006 Querceto strike me the same way? I truly don't know.
Add the little wrinkle that Chianti Classico and Vino Nobile di Montepulciano allow for blending a small percentage of international grapes — such as Cabernet Sauvignon or Merlot, which can lead to a more fruit-driven "international style"  — and I'm left with some real head-scratching when it comes to buying a Tuscan Sangiovese that suits my palate.
So where does this all leave me?
I may have not yet cracked the code on Tuscany's Sangiovese wines — let alone developed the expertise to write "the rules" on buying a good one — but I guess one thing remains certain for me: their distinctiveness and potential to take rustic food to stratospheric heights, will make sure I experiment with the wines of Chianti, Montalcino and Montepulciano for decades to come.