4
min read
In his book True Taste: The Seven Essential Wine Words, wine writer and critic Matt Kramer notes that surprise is "the secret sauce of great wine." It demonstrates a wine's originality, but its a little more than that.
"All unsurprising wines are alike; each wine of surprise is surprising in its own way. This is true originality. It is a kind of unpredictability, even when you think you know what you're likely to get."
(Of course, Matt Kramer being Matt Kramer, this is how Leo Tolstoy "might well have put it.")
But he has a point on the importance of surprise in a wine. When I pulled the cork on the 2012 Dolin Estate "The Blue Note," I thought for sure I knew what I was going to get. Is there anything more predictably thick, jammy or fatiguing than a Merlot blend from Southern California? To say I had doubts was an understatement.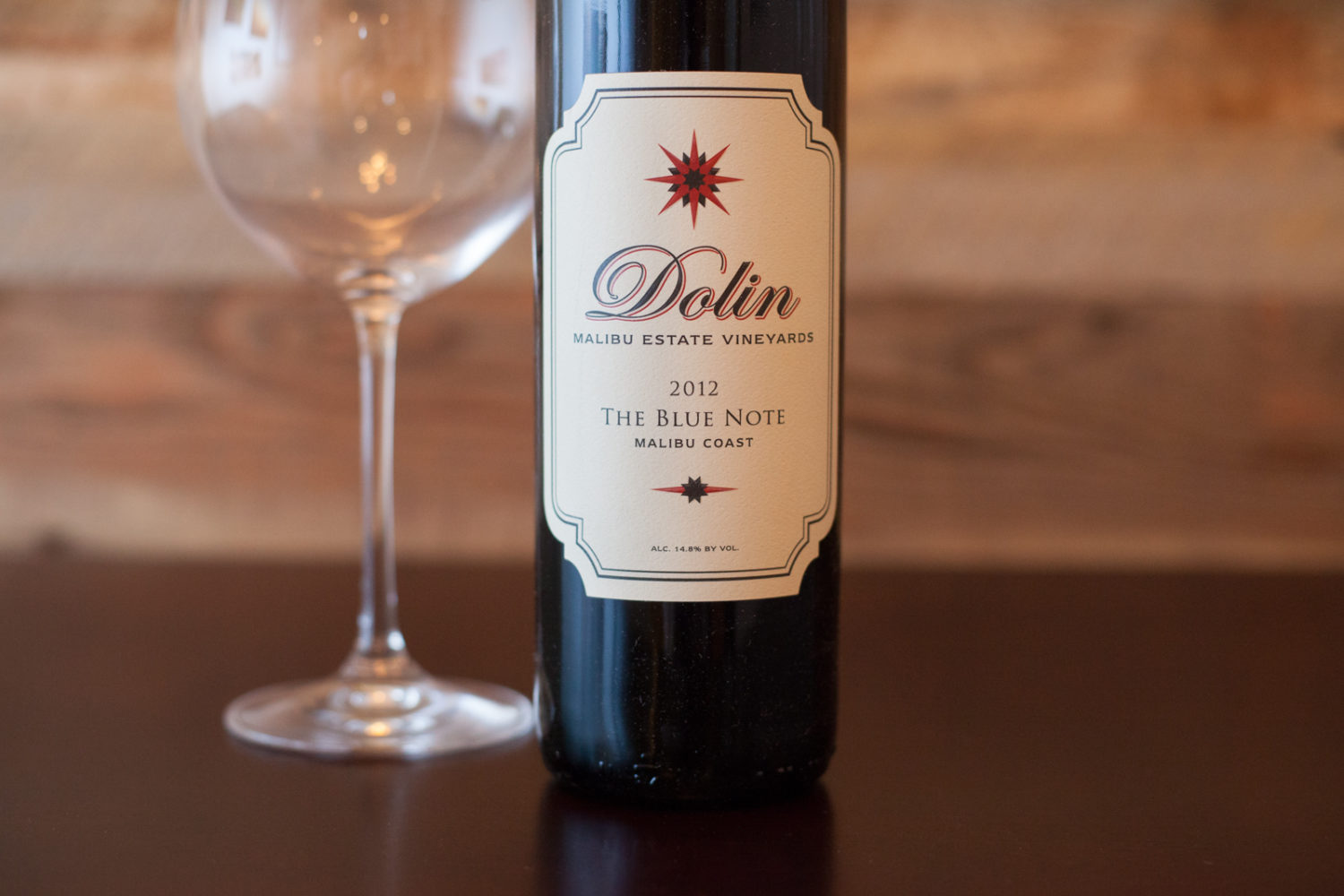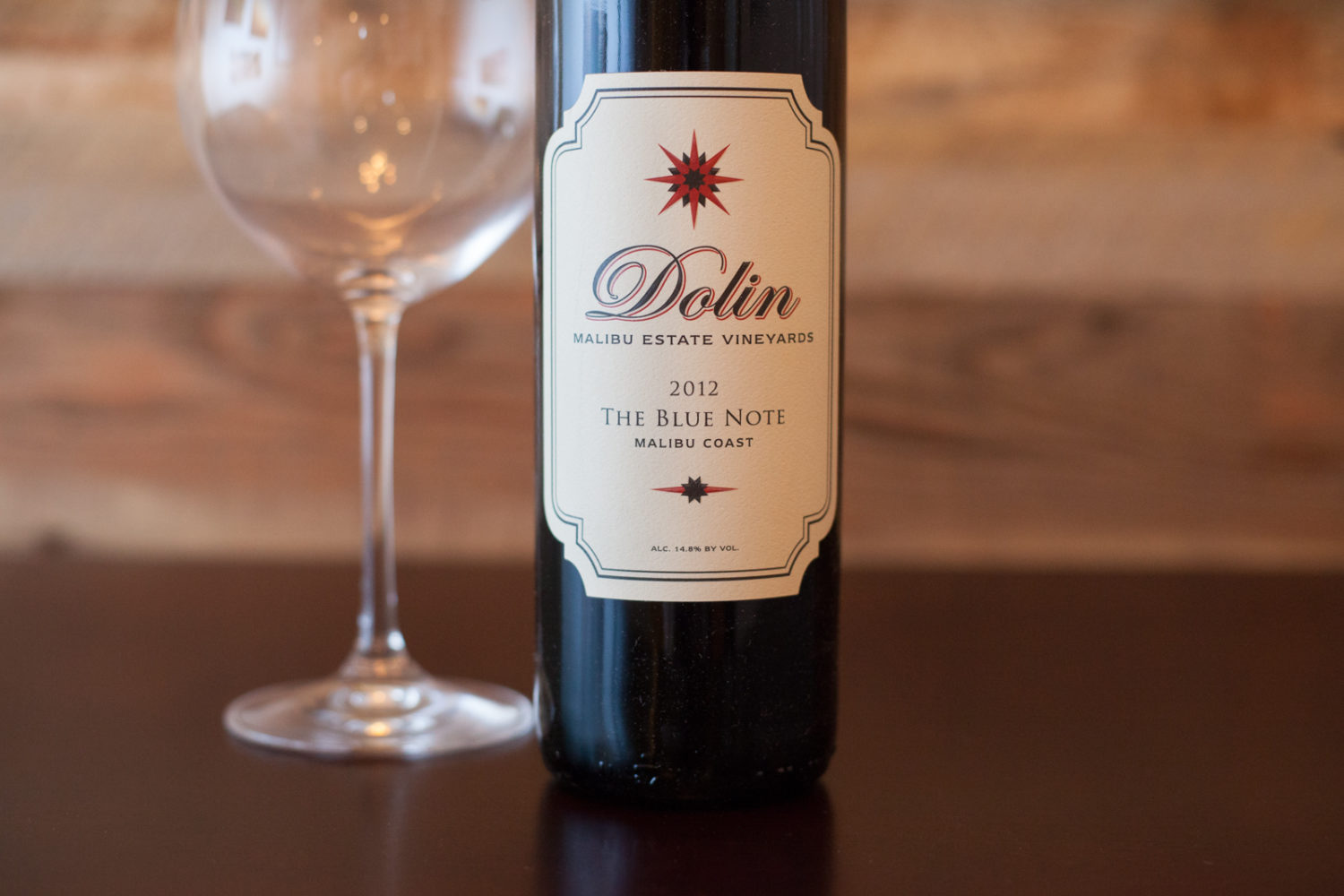 And so, I was genuinely surprised to discover that this wine — which hails from the hills above Malibu … yes, Malibu — was graceful, unadulterated and compelling in a way that similar blends are fundamentally incapable of. It was a mosaic of raspberry, black currant, walnut, cedar and caramel swirling around the palate. The acidity was like a little engine, propelling each sip across the palate with ease.
Put more simply, it was really, really delicious.
In one way, The Blue Note reminded me of a specific bottle of Saint-Émilion Grand Cru that I tried earlier this year in Bordeaux. That's not to say that Saint-Émilion is the only benchmark for a Merlot blend, but that wine was a poignant reminder of the potential Merlot has (especially since it is grape whose reputation can't seem to crawl out of the doghouse for most wine drinkers).
That wine made me feel like I was picking berries in a forest. The Blue Note conjured the exact same feeling.
Made from grapes grown in the Newton Canyon area of the Malibu Coast AVA, The Blue Note benefits from an ideal location at 1,450 feet above sea level. It is just above the fog line, so the sun-worshipping Merlot and Cabernet Sauvignon can be happy. Yet these vineyards are still close enough to the Pacific Ocean that they benefit from its modulating forces. Balance in climate equalling balance in the wine.
Perhaps with that as background, I should have had a more open mind before uncorking it. But then, maybe it wouldn't have been such a surprising wine.
Either way, it was enough to have me keep Dolin Estate — and the handful of wineries in the Malibu Coast AVA — on my radar for the future.
2012 Dolin Estate "The Blue Note"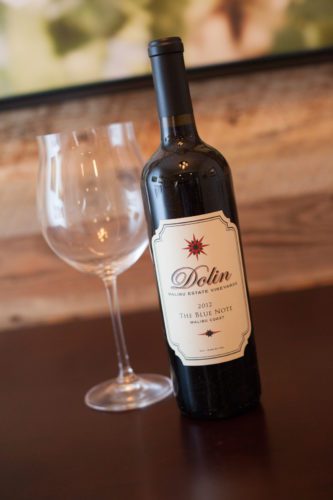 Malibu Coast AVA, California
Grapes: Merlot (44%), Cabernet Sauvignon (36%), Cabernet Franc (20%)
Alcohol: 14.2%
Ratings: ★★★★ 3/4 (out of five)
• Aromas, Flavor & Structure: ★★★★ 3/4
• Food-friendliness: ★★★ 3/4
• Value: ★★★ 3/4
Tasting notes: Superb. Reminds me of a great bottle of Saint-Émilion Grand Cru in many ways: dark forest berry notes throughout (raspberry, black currants), a luxurious texture, secondary aromas recalling walnut, cedar, caramel and vanilla. Supremely harmonious and refined. The acidity is just enough to keep the wine moving from one sip to the next, which I have often found to be a lacking quality in Merlot and Cabernet Sauvignon from California. Moderately dry finish.
Recommended for: Well, obviously beef. Try one bottle with steak tartare, French fries and a light salad. Try another bottle with a grilled ribeye slathered in a roasted tomato salsa (just tone down the spice). My impromptu salsa had tarragon in it, and there was something about that sharp herbal flavor and the notes of raspberry, black currant and walnut that made for a perfect pairing.
---
Note: This wine was provided as a sample by Dolin Estate. To learn more about my editorial policy, visit the About page.
Photo credit (featured image): ©Dolin Estate
Correction: This post originally stated the appellation as Saddle Rock-Malibu AVA.