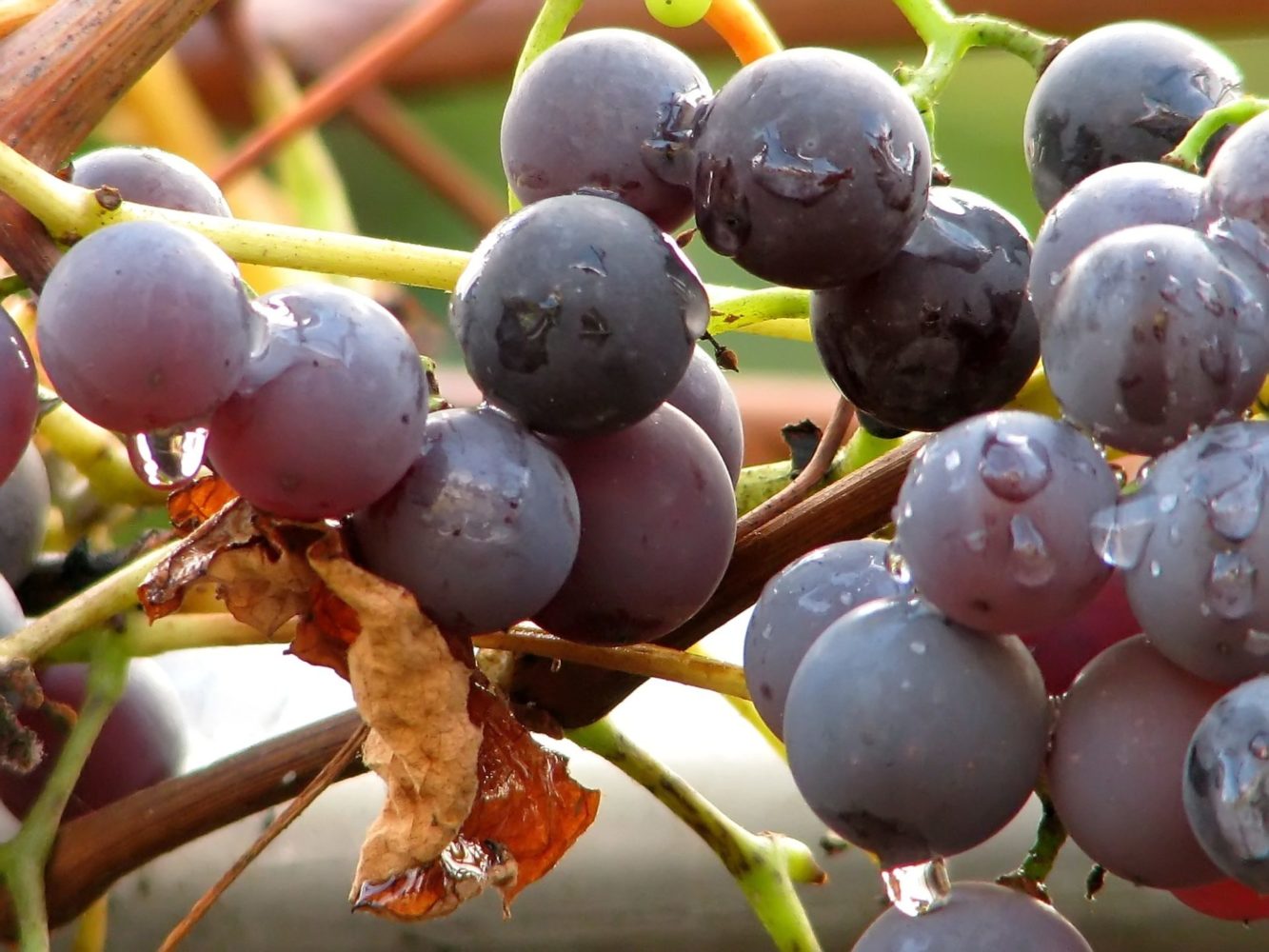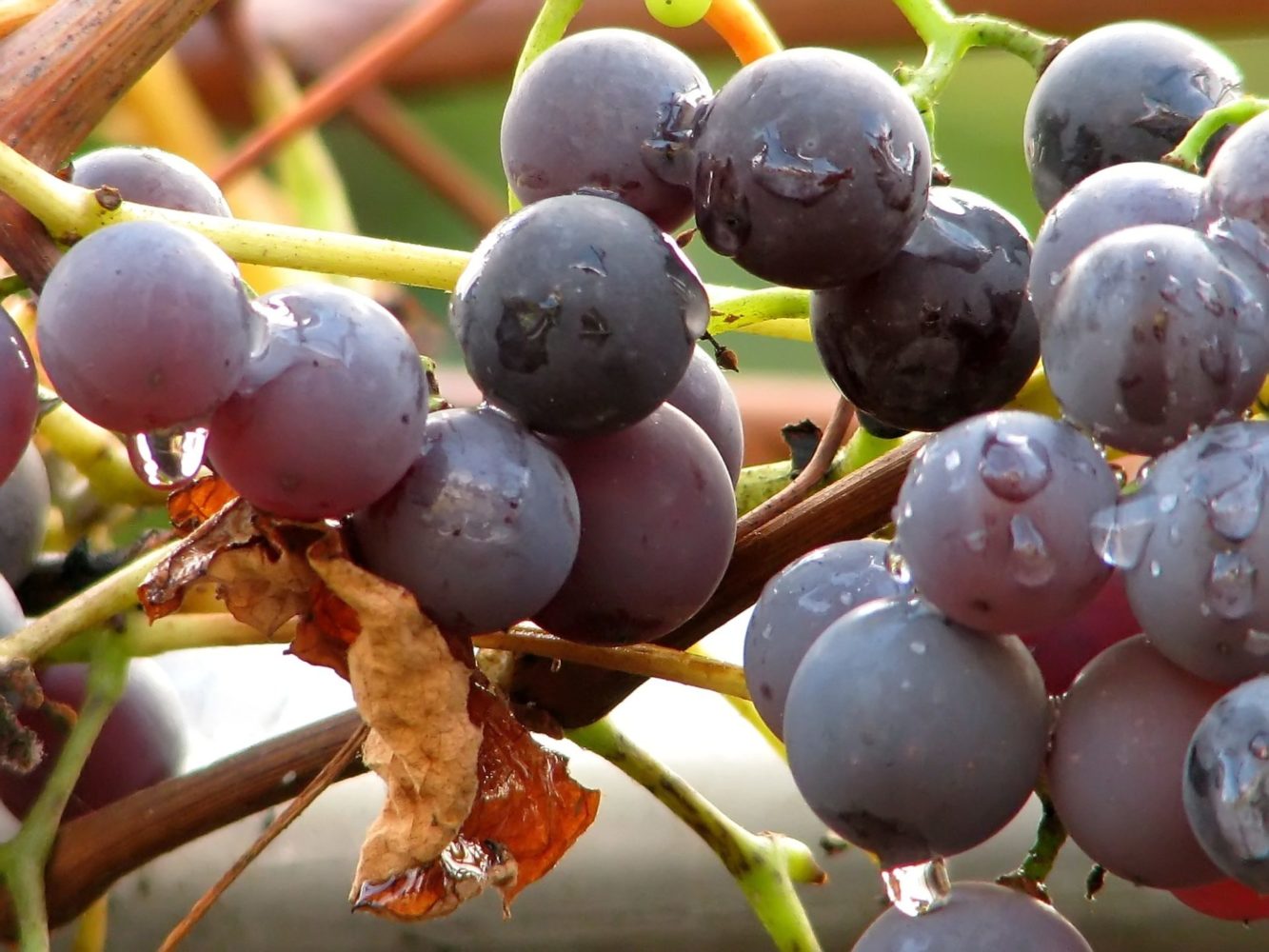 4
min read
Its hard to believe, but what is now Santa Barbara County used to be the main wine supplier to the thirsty souls of San Francisco, some 325 miles away. Shipped by boat, Santa Barbara's wine had a head start on Sonoma and Napa by a few years, but needless to say, the business model wasn't sustainable once winemaking in Northern California took off.
I bring all of this up because — as an avid Old World wine drinker — I often overlook the long history of winemaking in California. This isn't a young, 50-year-old industry, as you are sometimes mislead to believe. In Santa Barbara, winemaking has been a part of the story for more than 230 years, dating back to Father Junipero Serra and his need for communion wine. While the dark days of Prohibition disrupted the continuity of this history, it is nonetheless intriguing to think of the many barrels of wine this area has produced in terms of centuries, not decades.
Back to Prohibition for a second: perhaps "disrupted" is too gentle a word for what it did to California's wine industry. With the passage of the 18th Amendment in 1920, grape-growing nationwide was limited to juice and non-alcoholic cider, or bootlegging. And while the law was repealed in 1933, the industry (particularly in California) was in such ruins, it wouldn't recover for decades. In Santa Barbara County, where American winemaking first took root, a commercial winery wouldn't open until 1962.
That winery was the Santa Barbara Winery, created by Pierre Lafond (who also launched the excellent Lafond Winery nearby). My wife and I recently enjoyed their Sta Rita Hills Pinot Noir. If you're preferred style of Pinot Noir is more on the jammy end of the spectrum, you'll love this one.
Made from grapes grown in the Sta Rita Hills appellation (not to be confused with the Santa Rita Hills appellation in Chile … c'mon now), it is strikingly bold and fruity, with a near-perfect streak of acidity. One sip made me go "yep, that's a California Pinot."
What makes the Sta Rita Hills unique among California's billion-or-so microclimates (I couldn't be bothered to get an exact number) is that it is among the coolest growing regions for grapes. The valley's east-west orientation means it is essentially a Pacific Ocean fog tunnel, bringing cloud-cover deep inland and ensuring that Sideways-influenced tourists stay in their sweaters. Coolness allows the grapes to maintain their acid, but when the sun does come out, its intense, leading to very ripe fruit flavors. This is, after all, SoCal.
Compare this Pinot Noir to a few from the northern regions of the Russian River, the Anderson Valley and Oregon's Willamette Valley, and you'd notice a pretty striking difference: that being, those classic Pinot Noir fruit flavors — black cherry and raspberry — are more decadent, recalling fruit pie. So if you've found your palate wanting a bit while swishing around Oregon or Russian River Pinot Noir, head south to Sta Rita Hills. Just leave the Cool Whip at home.
2011 Santa Barbara Winery Sta Rita Hills Pinot Noir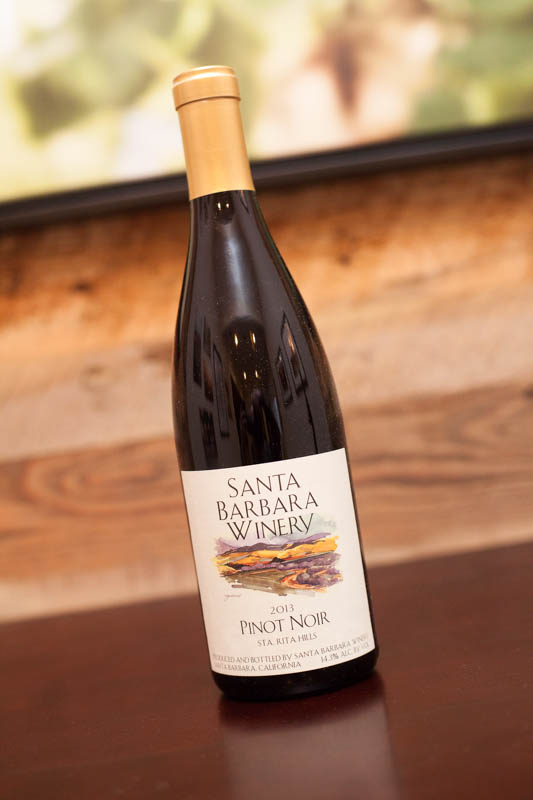 Sta Rita Hills, California
Grapes: Pinot Noir (100%)
Alcohol: 14.3%
Rating: ★★★★ (out of five)
• Profile: ★★★★
• Food friendliness: ★★★ 1/2
• Value: ★★★ 1/2
Tasting notes: Presenting flavors that are more extracted than I'm usually used to, this Pinot Noir was nonetheless a treat, and interesting change of pace from my usual Pinot stomping grounds, the Willamette Valley. Leads with a wallop of berry aromas and flavors, most notably blackberry, strawberry jam and a hint of blueberry. Undertones are reminiscent of flint, smoked wood and red licorice. A decadent wine.
Recommended for: Given its robust, jammy qualities, I think it would really elevate vegetarian dishes such as acorn-squash soup and curries.
Top photo: Pinot Noir grapes. ©Noël Zia Lee / Flickr User. Licensed via Creative Commons.
---
Additional Reading:
Note: Santa Barbara Winery Sta Rita Hills Pinot Noir was provided by Winesellers Ltd.
Learn more about our editorial policy.
Open a Bottle in Your Email
Subscribe to our monthly email digest.
---