5
min read
I was there for merely an afternoon, but on a hazy day in October a few years back, I fell for Barbaresco — the town, its wine and the potential zaniness that can happen at its enoteca.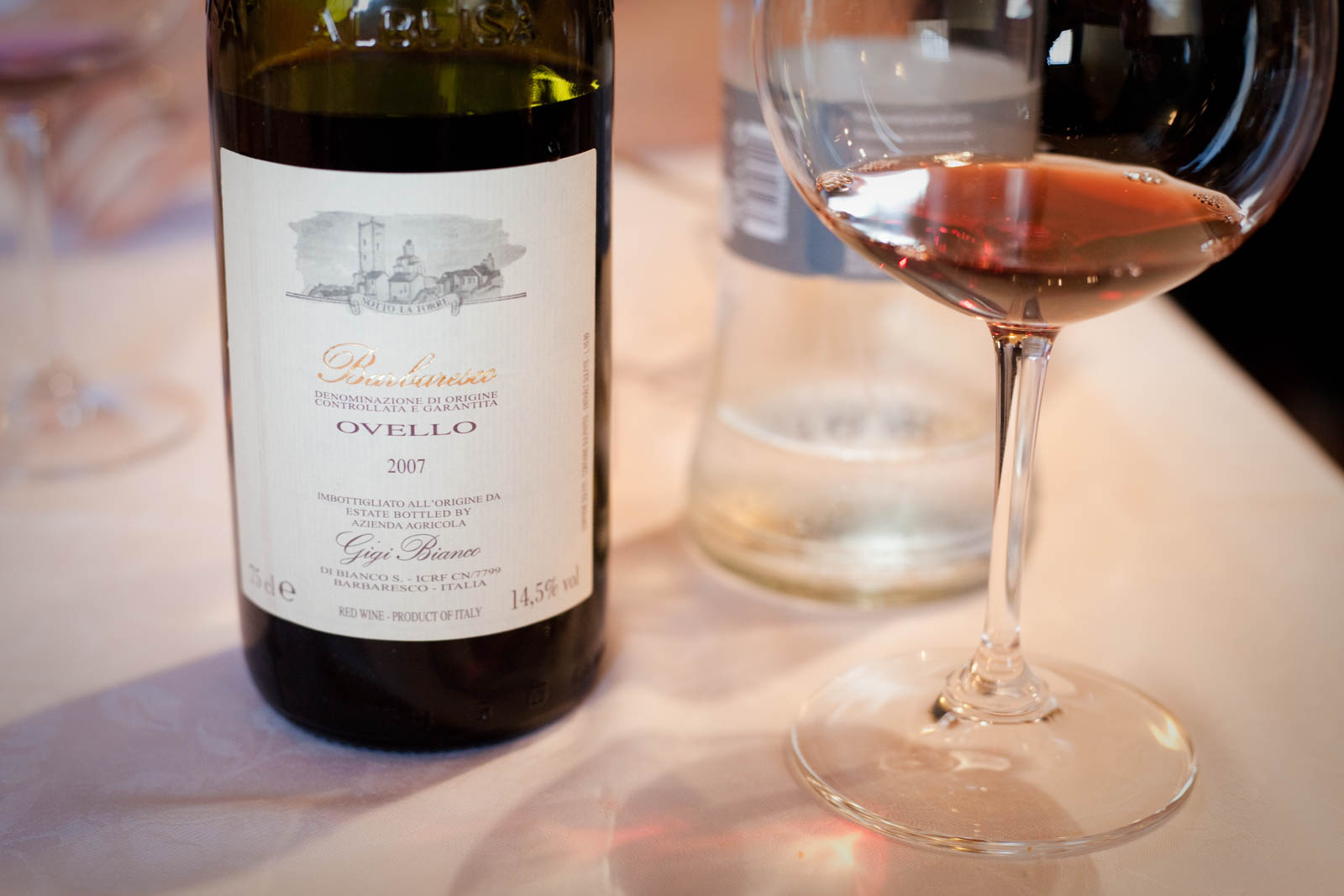 The town itself will never be on the cover of Lonely Planet's guide to Italy, but it is a lovely little hamlet with modest homes, an elegant church and a tall brick tower that overlooks the Tànaro River. But it was the town's signature product — a red wine that recalled preserved cherries, leather and a bouquet of roses — that hooked me. At lunch, it was a bottle of 2007 Gigi Bianco Barbaresco (★★★★★) from the celebrated "Ovello" vineyard. At Le Rocche dei Barbari, a family wine room that only sells its wine in town, it was a tasting of the 2003 Barbaresco Riserva called "Alivea" (★★★★★). And after we left town, it was the view from Neive: vineyards in the foreground, a dense blanket of rain clouds in the sky, and the brilliant snowcapped Alps between them.
I may have been into wine before, but now — experiencing the land and culture and drinking its wine all at once — I was really into wine.
In the months after visiting, Barbaresco was on an island: to me it was singular in its aromas and taste. Even separate from Barolo, its more famous neighbor which makes its wine from the same grape, Nebbiolo. Barolo recalled stone and graphite and leather as much as it did fruit and roses, with a significantly bigger punch of power.
Then I Drank Some More
But since then — as I've enjoyed many more styles of wine — I'm beginning to see more how similar Barbaresco is to the other great wines of Italy. Rather than each bottle representing potential surprises, they've come to represent potential commonalities with namely Barolo and even Chianti Classico and Brunello di Montalcino triggering recollections of leather aromas.
It has been sort of a buzzkill.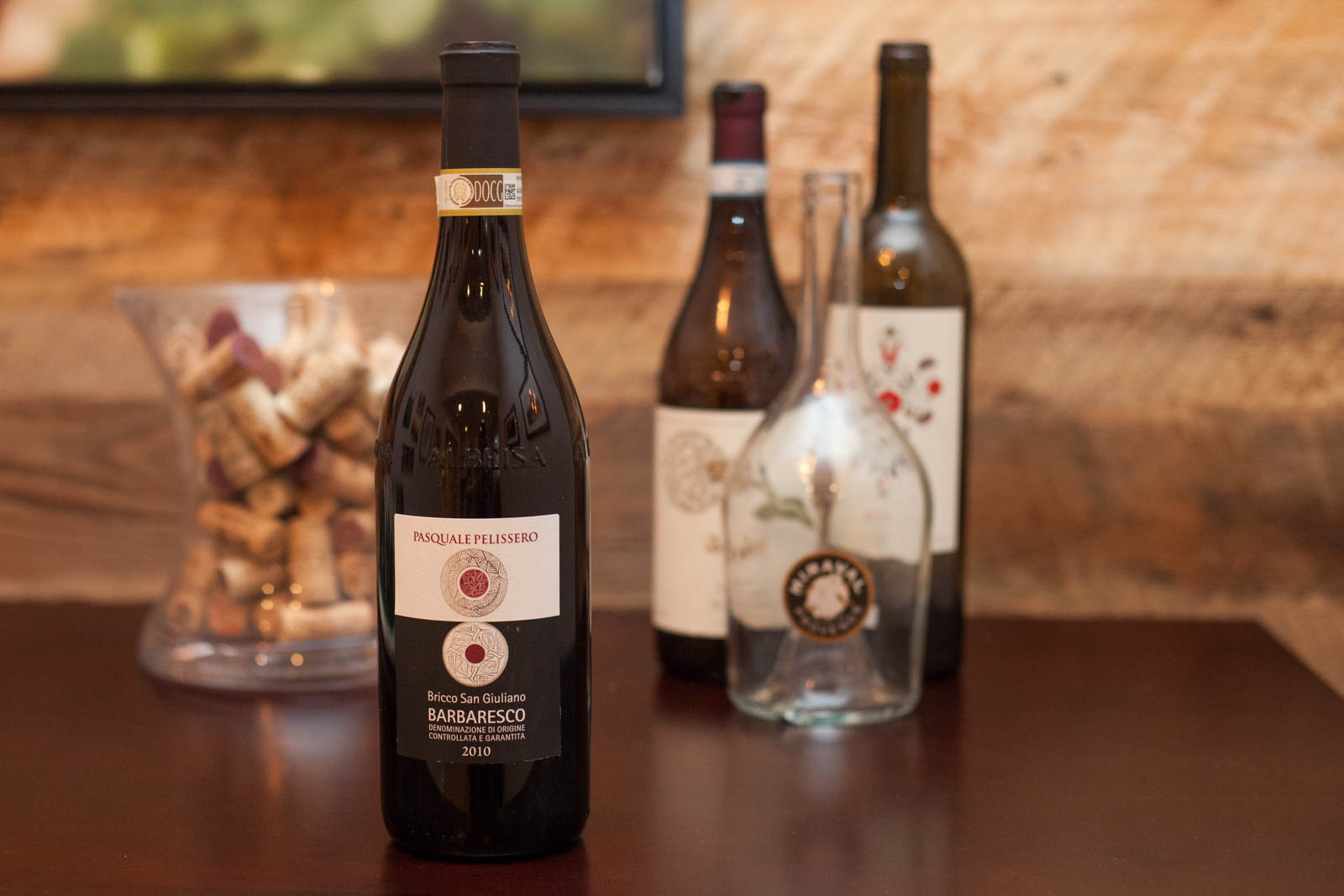 A recent bottle of 2010 Pasquale Pelissero Barbaresco "Bricco San Giuliano" (★★★ 1/2) further reaffirmed this. It was a beautiful wine, it tasted of Italy, but it lacked depth, complexity and the ability to surprise. If I had it blind, I might not have said it was a Barbaresco.
Another 2010 Barbaresco (which was being sold for $10 at Trader Joe's) from Rosa dell 'Ormo (★★★) was pedestrian at best. (In fact, knowing what I know of Barbaresco — its demands for oak-aging and small yields, its limited real estate for vineyards, and the market's demand for them — I can't figure how this wine was being sold for so cheap. It seems like it shouldn't even count as Barbaresco … such is the wine from Trader Joe's.)
All of this to say, Barbaresco was slipping in standing for me, just a bit, largely because I hadn't had a thrilling one in a while.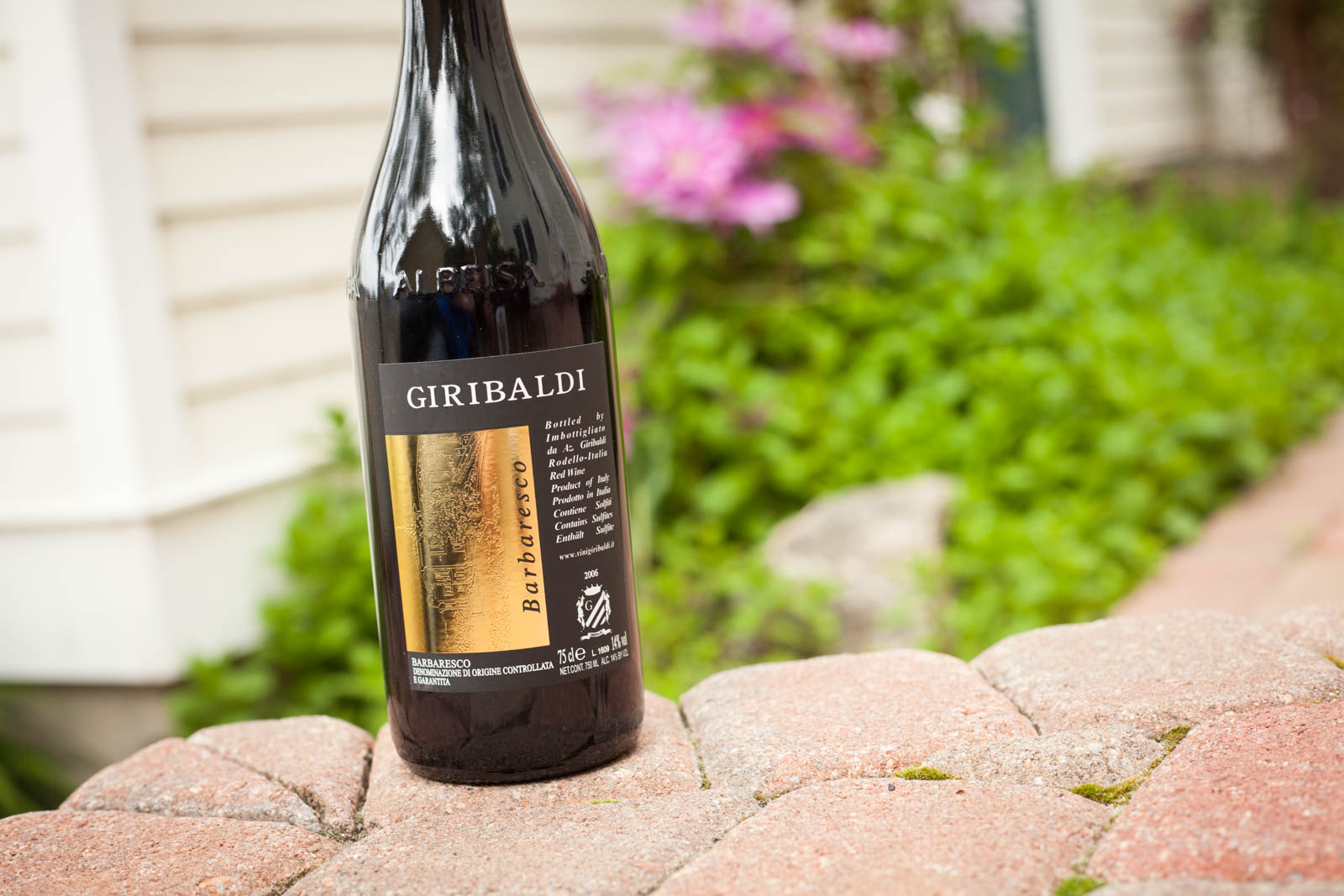 And then along came this wine: the 2006 Mario Giribaldi Barbaresco. At nine years of age, it seemed to suggest that I had just been drinking Barbaresco too young.
It was on sale at Wine Cellars The Bottle Shop here in my neighborhood, and I was surprised to see such an aged bottle out on the floor (and for under $30). With a fair amount of skepticism, I pulled the cork on it for Father's Day dinner, and I was in for a surprise.
When Nebbiolo ages, it not only turns a shade of orangish-brown around the edges, but its tannins mellow, revealing characteristics that have been hidden in youth. In the case of the Mario Giribaldi Barbaresco, it was an astonishing blend of aromas that recalled cherries, licorice, orange peel and sesame seed. This last trait I have never encountered in a wine before, but it was clear and unmistakable. More often, aged Nebbiolo wines offer hints of tobacco, truffles, forest floor or walnuts and hazelnuts. But here, it was something totally different; and I really enjoyed it. If we had known, the fra diavolo steak we were grilling would have been marinaded in teriyaki, sesame oil and pineapple juice instead. It would have made a perfect pairing.
After a few hours — and certainly by night two — those thrilling aspects had faded, but we were still left with a deliciously balanced wine. My faith in Barbaresco? Restored, for now.
2006 Mario Giribaldi Barbaresco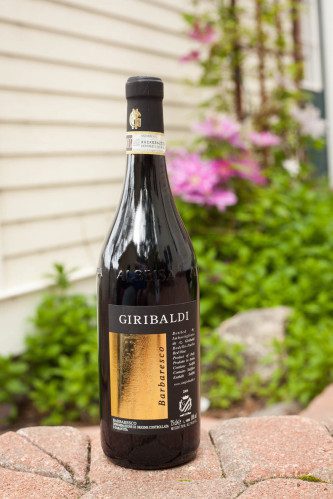 Barbaresco, Italy
Grapes: Nebbiolo (100%)
Alcohol: 14%
Rating: ★★★★ 1/2 (out of five)
• Taste & Aromas: ★★★★ 1/2
Food Friendliness: ★★★★
• Value: ★★★★
Tasting notes: A most surprising Barbaresco from a vintage that some (meaning professional tasters) considered excellent. Age appears to have revealed some mysterious notes with this one: there's the usual aromas of cherry, violets and even licorice, but also orange peel and a woodiness most akin to sesame seed. Evenly balanced, it returns to more traditional Italian form after a couple of hours breathing. Average length on the finish.
Recommended for: Chinese or Hawaiian beef dishes to pick up on that distinct sesame seed note. Or let it breathe for a while, and pair it with more traditional Northern Italian fare like braised meats and mushroom risotto.
Top photo credit: The vineyards of Barbaresco. © Kevin Day / Tanager Photography