5
min read
Somewhere in the limbic system of my brain, there is always a wine myth that needs debunking. Like Colorado can't make a decent red wine. Or Dolcetto can't be serious.
Debunking your own myths is one of wine's greatest adventures. But the problem with myths is when they harden and become prejudices.
I state this because I have had a fairly serious prejudice against a number of California wines. Much of it stems from experience (my God, another anonymous Cabernet Sauvignon?), and a great deal stems from price (no wonder this Chardonnay costs so much … they used a hell of a lot of oak to make it taste this way!).
In order to debunk a myth, you need to buy a bottle of that wine. And when that wine starts at $35 and goes up from there, the prefrontal cortex of the brain engages a little risk-versus-reward calculation and quickly files that myth under "truth."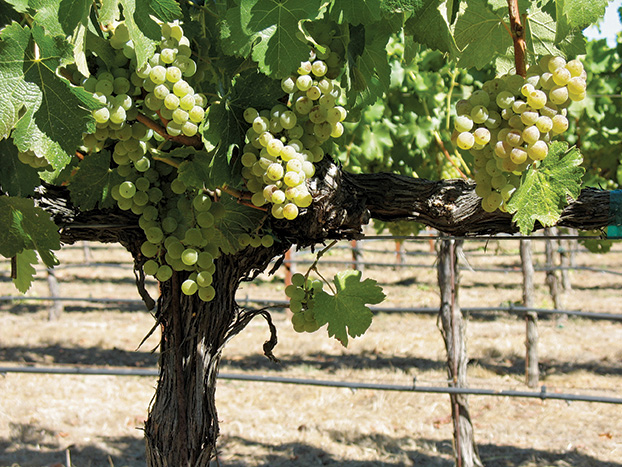 Take for instance, Sauvignon Blanc from Napa. Personally, I break that into an equation. "Sauvignon Blanc" + "Napa." Sauvignon Blanc typically tastes the same, unless its from a cool climate, which Napa certainly isn't. And Napa wines, from my experience, are always priced higher than they ought to be.
And BLAMMO! there it is: "priced higher than they ought to be."
In order to debunk the myth of A Sauvignon Blanc from Napa Valley won't be worth my time and money, I have to overcome two bits of hardened, calcified "truth" lodged in my brain: (1) that Napa is too hot to foster expressive Sauvignon Blanc, and (2) that it will be overpriced.
So, you know where this is going, right?
Yep. I recently fell in love with a bottle of Sauvignon Blanc from Napa. And full disclosure: in this instance, the price part was removed from the equation because it was sent to me as a sample from Wilson Daniels.
Now, let me also state that I frequently open samples, and never write about them. They have to be pretty damn good to get an article treatment.
Well, Grieve Family Wines Sauvignon Blanc is pretty damn good.
This wine was different. Way different. The standard profile of Sauvignon Blanc — whether its from California, Chile, Argentina or New Zealand — recalls peach, lime and fresh-cut grass, with loads of acidity and a sharp, stunted finish. It can be wonderful at first sip, but it quickly gets old. More importantly (and here's what informs my bias), it doesn't feel like much of an adventure: where's the deviation? Where's the sense of place?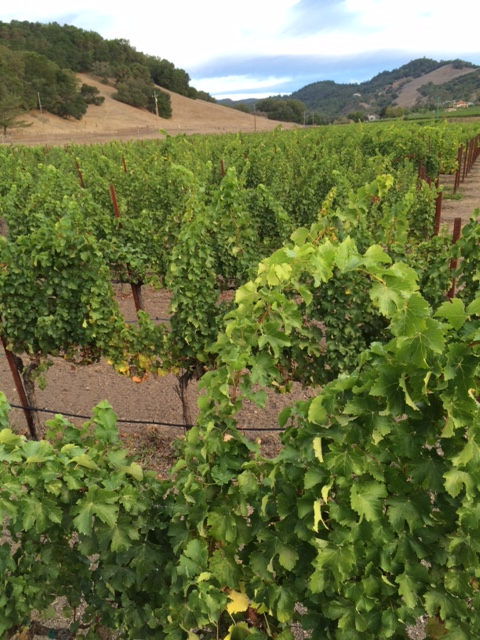 This Sauvignon Blanc, however, deviated into wonderful new territory. Every sip revealed a new layer of complexity, all without sacrificing its Sauvignon Blanc-ness. Yes, the nose had traces of grass and lime, but also wildflowers, peach skin and hints of wet stone. These last two traits gave it a freshness and vitality which, frankly, too many Sauvignon Blanc lack. Rather than fatiguing the palate, it rejuvenated it. We drank it with dinner, and by the time we put the kids to bed, the bottle was empty. That was fast, I thought.
The Lovall Valley might not be a household name, but it appears to be directly responsible for this wine's greatness. It is a small area — a little over a mile long and half-a-mile wide — situated in between the towns of Napa and Sonoma. Technically, it is part of the Napa wine region, but you can only get there from Sonoma County. Ringed by hills, it is cooler than the rest of Napa, and a small yet reliable creek supplies water to the vineyards, which in turn extends the growing season. Since the valley traps cold air so well, the vineyards take longer to warm up each day, which lends the berries a slow-ripening goodness that is often missing from Napa's Sauvignon Blanc. In fact, while some parts of California are preparing to harvest their Sauvignon Blanc in the coming weeks (it's early August as I write this), Grieve Family Wines often doesn't harvest their Sauvignon Blanc until October.
And if there is one wine truth in my brain that is not a hardened, calcified prejudice, it is that wines from cooler climates always end up more complex and interesting. So maybe instead of reading that label as "Sauvignon Blanc" + "Napa," I should just seek out "Lovall Valley" whenever I see it.
2014 Grieve Family Wines Lovall Valley Sauvignon Blanc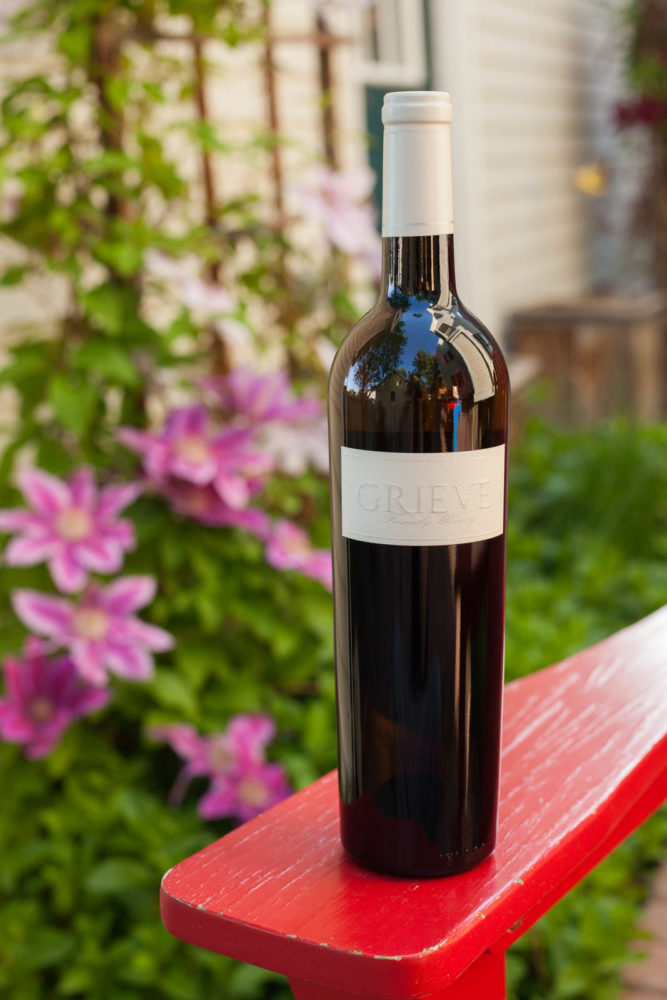 Lovall Valley, California
Grapes: Sauvignon Blanc (100%)
Alcohol: 14.2%
Ratings: ★★★★★ (out of five)
• Aromas, Flavor & Structure: ★★★★★
Food-friendliness: ★★★★
Value: ★★★
Tasting notes: A delicious and surprising Sauvignon Blanc which displays yellow-green glints of color and offers wild, pronounced, piercing aromas that recall fresh-cut hay, wildflowers, peach skin and ripening dark-yellow fruit. While the palate is certainly ripe, it maintains a superb level of acidity that lends the wine a certain elegance that is hard to achieve in Sauvignon Blanc. There are so many layers to unearth with each sip: I was reminded of apricots and lemongrass, lime peel and ginger, white tea and slate. Great persistence on the finish. A top notch wine. Drink now through 2018.
Recommended for: With its swirling notes of lime peel, ginger and slaty mineral finish, I think this wine would make an excellent pair with spicy Thai cuisine or sushi. But its also perfectly happy on its own.
A Note on Price: Earlier, I mentioned that Napa wines tend to be "priced higher than they ought to be." This one is certainly not cheap: $45. That's a lot to drop on a Sauvignon Blanc, which one typically does not cellar. For me, cellaring potential is a consideration when you are dropping that much. But if you are a Sauvignon Blanc nut, I would say it is worth it. So that is why I gave it a ★★★ value rating (learn more about How I Rate wine). It is really in the upper echelon, and when you love a particular grape (and I mean really love), what's $45? Just be sure to buy the most recent vintage.
Note: This wine was provided as a sample by Wilson Daniels. Learn more about our editorial policy.