6
min read
Happy spring.
After the winter I've had, I'm happy to embrace the new season and rediscover my backyard patio. Say, what's that contraption under a black tarp in the corner? Oh yeah! It's my grill. How did I forget that I owned such a thing?
To commemorate the season — and tell you about a bunch of wines I've been meaning to tell you about — I'm going to do my first seasonal "lightning round" article and offer up a half case of interesting wines you should go out and get.
---
2015 Mont Gravet Rosé
Why drink it this spring? Because it's pretty and easy and we're done brooding.
Rating: ★★★★ (out of five)
Grapes: Cinsault (100%)
Okay, okay. It's become cliché to treat rosé as a seasonal wine — as something best enjoyed in spring and summer. But in the case of the Mont Gravet Rosé, it feels appropriate.
Conjuring springtime aromas of strawberries, peach and almond blossom, it is a great rosé to get your Season of Rosé firing on all cylinders. Pair it with a little cheese plate or a seasonal salad and you're off and rolling.
Plus, at $8, it is a great value wine, just like another wine from the same producer, the Mont Gravet Côtes de Gascogne.
---
2013 Bodegas Peique Godello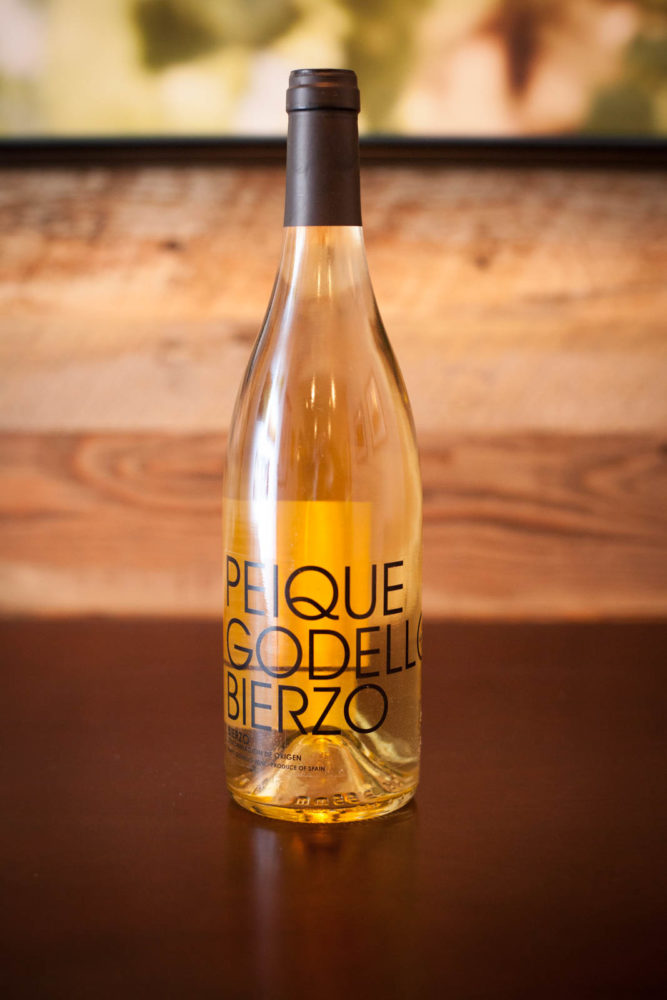 Why drink it this spring? You'd be hard-pressed to find a more versatile, medium-bodied white wine to pair with your cooking.
Rating: ★★★★ (out of five)
Grapes: Godello (100%)
I will admit that I was moderately interested in this wine during my first glass. We had a friend over, we were sipping it by itself … it was fine. But when I had a second glass later that evening — alongside miso-glazed salmon with udon noodles — it became a real standout.
Godello is particular to northwest Spain, and its flavor profile is not far off from Chardonnay. What I like about it, is that its acidity is delicate on its own, but works like a buzzsaw with food, cleansing and refreshing the palate with each bite. As you look to the seasonal — and sometimes hard-to-match — ingredients of spring, like asparagus and artichokes, look to this Godello and let me know what you think.
---
2012 Ehlers Estate 1886 Cabernet Sauvignon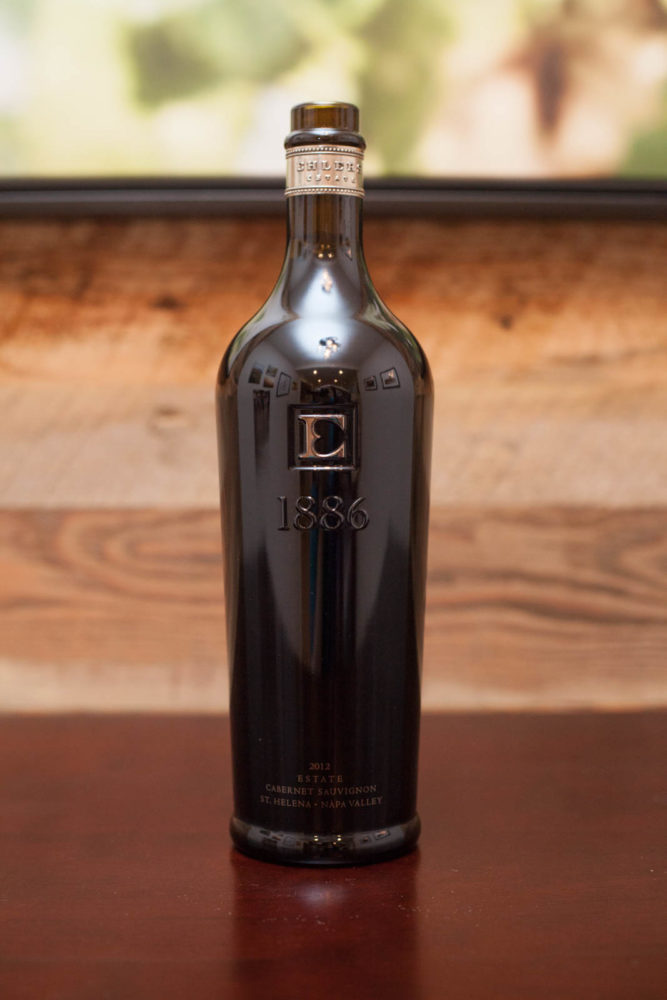 Why drink it this spring? Because surely this spring you have a special occasion for which to uncork this monstrous wine, right?
Rating: ★★★★ (out of five)
Grapes: Cabernet Sauvignon (95%), Merlot (2%), Cabernet Franc (2%), Petit Verdot (1`%)
Few grapes set off a bigger existential crisis for me than Cabernet Sauvignon. Everybody seems to love these big, bold and powerful wines … and I usually don't.
So when I have one that I truly like, its worth noting. The 1886 Cabernet Sauvignon from St. Helena's Ehlers Estate demonstrated a huge range: aromatic hints of tobacco leaf, vanilla bean, violets and matchstick, with plush waves of raspberry, blackberry, plum and vanilla on the palate. It is a wine to keep you on your toes, and if you are a fan of Cabernet Sauvignon in the first place, you'll love it even more than me. But expect to pay handsomely for this one. It's a selective Napa Cabernet blend — and is priced accordingly.
---
2011 Channing Daughters Brick Kiln Chardonnay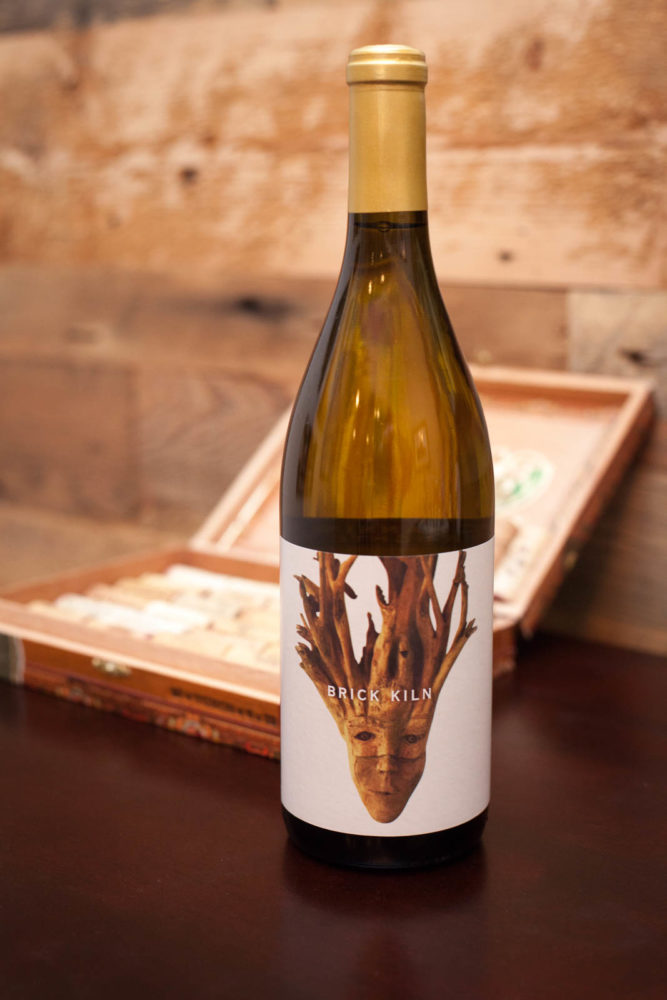 Why drink it this spring? Because you will be hanging out on a patio at some point.
Rating: ★★★★ (out of five)
Grapes: Chardonnay (100%)
Out West where I live, we don't often seen New York state wines on our shelves. And that's a shame, because — from my limited experience — they can be downright compelling.
Over the years, I've been working my way through a flight of Channing Daughters wine that my wife's parents regularly bring over (they visited this winery in the Hamptons a few years ago and have been cellaring a few selections). What impresses me most about their wine is the emphasis on restraint and elegance. Their Chardonnay from the Brick Kiln vineyard best demonstrates this: it would be all-too-easy for this wine to be overly oaked and overly ripe, the better to appeal to a mass audience. And yet, this wine is evenly balanced and expressive with low alcohol. Nicely tart and acidic — with just a hint of oak to round it out — the Brick Kiln Chardonnay offers aromas recalling lemon custard, freshly cut apples and cinnamon bark.
---
2011 Di Majo Norante "Ramitello" Molise Rosso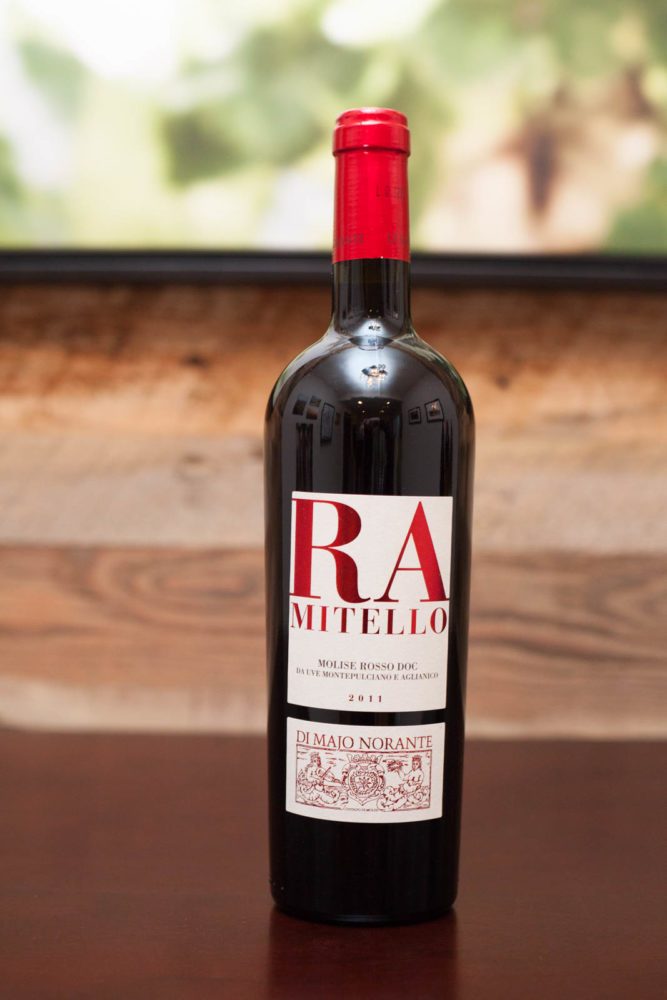 Why drink it this spring? Because that barbecue grill of yours will be getting more use now.
Rating: ★★★★ (out of five)
Grapes: Montepulciano d'Abruzzo (85%), Aglianico (15%)
Can you find Molise on a map of Italy? Wedged between Puglia, Campania, Lazio and Abruzzo, this mountainous province is perhaps Italy's most overlooked by the wine-drinking populace (it is certainly overlooked by tourists, too). In fact, its identity as a wine region is really only known by the people of Molise and only the most fervent of Italy-obsessed drinkers.
The only wine producer who has consistently overcome this fringe status is Di Majo Norante. In fact, the single paragraph devoted to Molise in The Concise World Atlas of Wine basically summarizes the region by saying this one winemaker does "an outstanding job."
The "Ramitello" is interesting on many levels, not least of which is that its a blend of Montepulciano d'Abruzzo and Aglianico, which geographically represents that gray area of winemaking Molise represents (i.e. snug between Abruzzo and Campania). It is dark and inky, and recalls aromas of blackberry, cherry and strangely, green olives. Smooth with a bit of oaky tannin to keep it from falling flat, I found it to be a great pair with the flavors of smoke and char you get from grilled meats.
---
2008 Muriel Rioja Reserva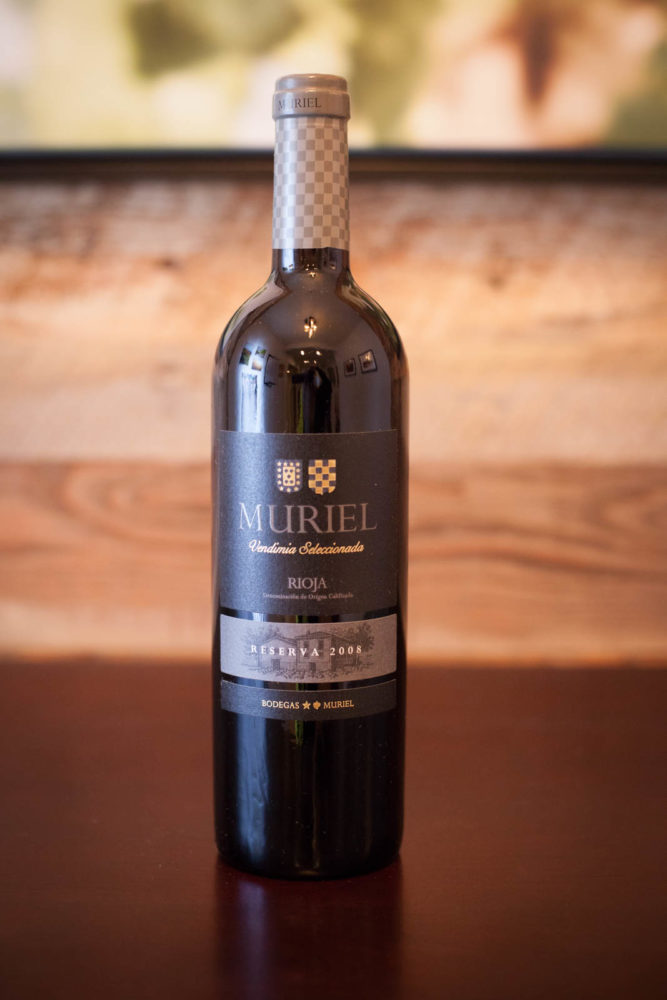 Why drink it this spring? Because Rioja and rack of lamb ought to be your Easter tradition.
Rating: ★★★★ (out of five)
Grapes: Tempranillo (100%)
I am recommending the Muriel Rioja Reserva in this space because it was the most recent Rioja Reserva I had, and it is a pretty classic interpretation at that. Boasting that iconic swirl of black cherry, tobacco and oak, it is as masculine and rigid as you'd expect (and demand) in an aged Rioja, and its those traits that make this genre of wine such an ideal partner for Easter dinner, especially if you are roasting a rack of lamb.
There aren't many surprises in Rioja Reservas (use our guide to Rioja wines to learn more), and that can be a good thing at Easter dinner as well. The Muriel is also a great value at just $15, meaning you can afford to buy a few bottles if you are hosting a large Easter fête.
---
Note: The Mont Gravet Rosé and Ehlers Estate 1886 Cabernet Sauvignon were provided as samples. Learn more about our editorial policy.