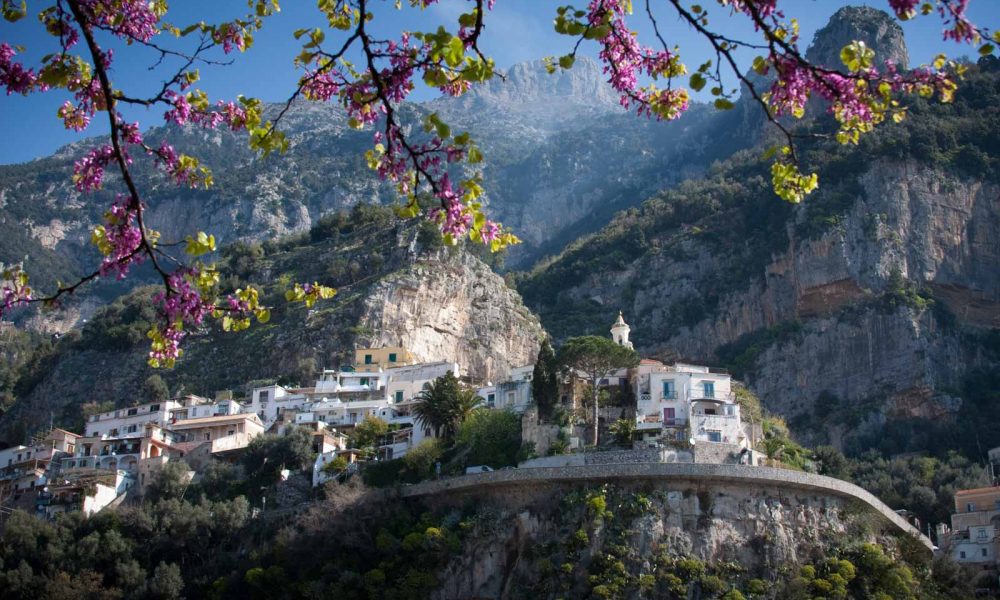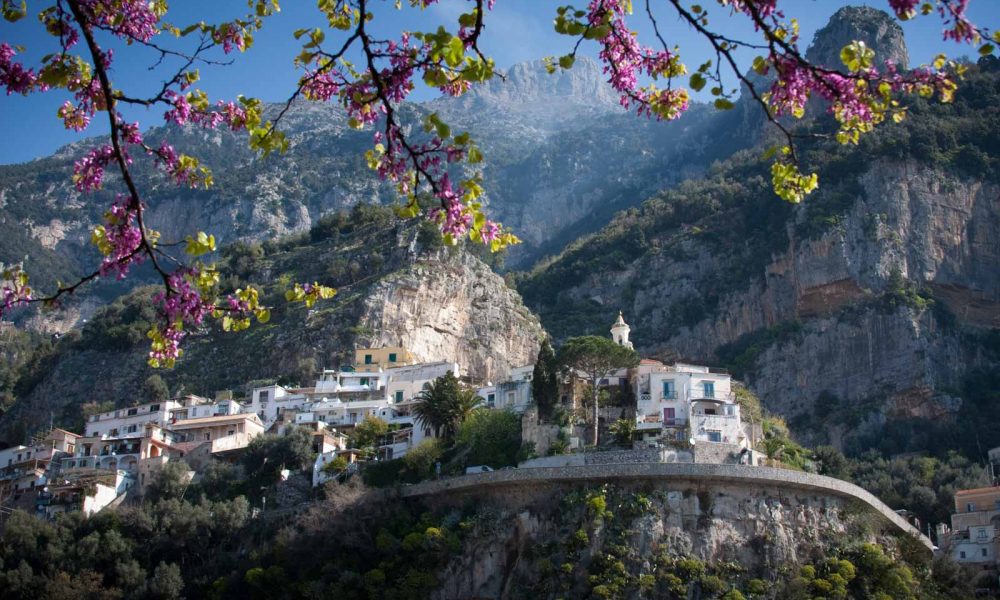 3
min read
Even by Italian standards, few places can match the allure of the Amalfi Coast. This rugged coastline stretches from the isolated village of Nerano to the city of Salerno in the east, with a dizzying and uncompromising 50 miles of plunging terrain in between. Positano is the coast's darling, a tumbling array of white and pastel buildings that cling to a ravine like Velcro. Similarly iconic is lofty Ravello, which began its life as a well-defended settlement against barbarian incursion, but has since acquiesced to the likes of Joan Mirò, Tennessee Williams, Jacqueline Kennedy and most recently, an invasion of Instagramming tourists. Cascading from the heights like green corduroy are a series of vineyards that yield pleasant, sea-kissed wines.
Those from the subzones of Ravello, Furore and Tramonti are the result of what's often called "heroic viticulture" — essentially, these vineyards are so demanding due to their steepness, that only a band of heroes could farm them. On the Amalfi Coast, the vines are trained on pergolas to better balance light and shade for the grapes, which can be Biancolella, Falanghina Flegrea, Ginestra, Ripolo, Fenile or Pepella on the white side of things, or Piedirosso, Aglianico or Tintore on the red.
I have recently been enjoying the wines of Marisa Cuomo, the Amalfi Coast's most celebrated and widely available producer here in the United States. Back in November, at a Campania-focused tasting with a group of local wine obsessives, Marisa Cuomo's 2014 Furore Bianco stole the show (★★★★★) with its unusual and invigorating aromas. While entirely dry, the flavors reminded me of plums, brown sugar and chamomile. At five years of age, it seemed to have been in twilight — its acidity running its last race, albeit admirably.
Fast-forward to last week when we opened the Ravello Bianco from 2018, which is comprised of the same grape blend (60% Falanghina, 40% Biancolella) just with more youth and a slightly different terroir. It was drastically different in that the tones and sensations were familiar — coastal Italian white wines often demand little from the drinker, just like the coastline's beaches have a habit of ripping up itineraries and letting them blow away on the breeze.
The great irony behind the wines of the Costa d'Amalfi DOC is that while you fall asleep with a paperback over your face down on the beach, up in the hills, they're toiling away on the vines, expending significant labor hours just to keep the tradition alive. You might not be able to go to Positano or Ravello this year, but you can do your part in preserving this tradition by snatching up this wine and pouring a glass in your backyard this summer. A hammock, an ocean waves soundtrack and a good book will have to do this year.
2018 Marisa Cuomo Costa d'Amalfi Ravello Bianco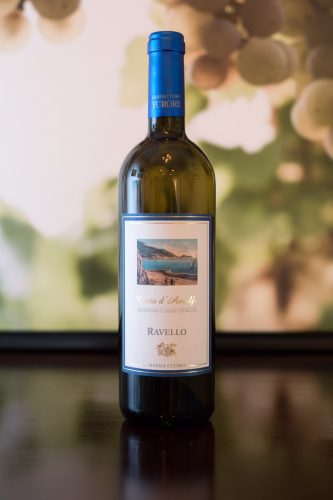 Costa d'Amalfi DOC (Campania)
Grapes: Falanghina (60%), Biancolella (40%)
Alcohol: 13.5%
Opinion: ★★★★ 1/2 (out of five)
• Food friendliness: Versatile
• Value: Very good
* Learn what these icons mean
Importer: Vinity Wine Company
A beginner might like … that this easy, breezy white wine makes few demands. However, pay attention to the texture and how it holds itself together. This is not a flimsy, boring, anonymous white wine that can be dismissed and forgotten. It has substance.
A wine obsessive might like … a tinge of briny goodness to complement the aromas and flavors that, to me, strongly suggested peach and lemon peel. Also: this wine will likely improve with some age, yielding mintier, tea-like tones as it matures.
Open a Bottle in Your Email
Subscribe to our monthly email digest.
---