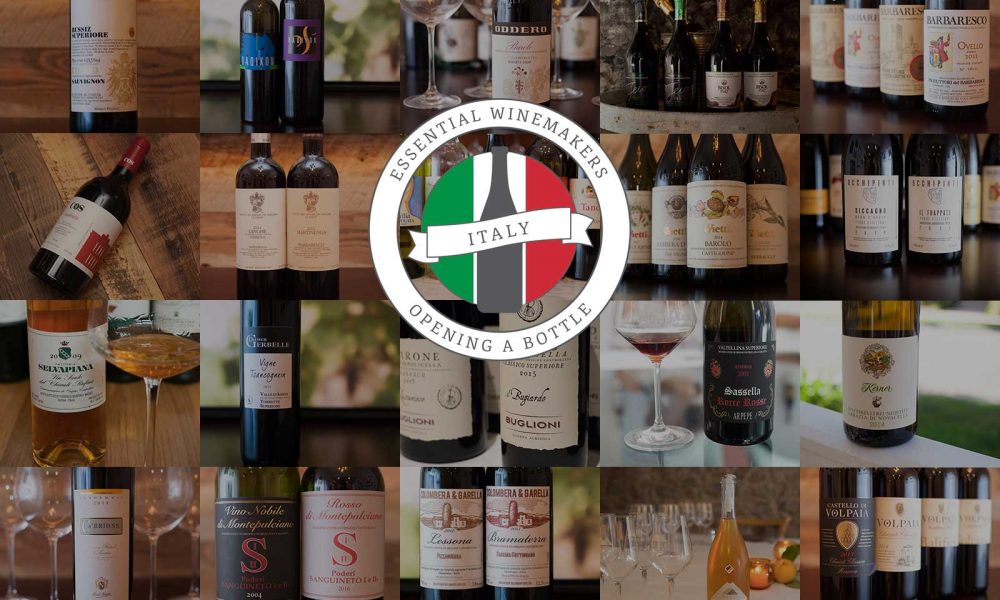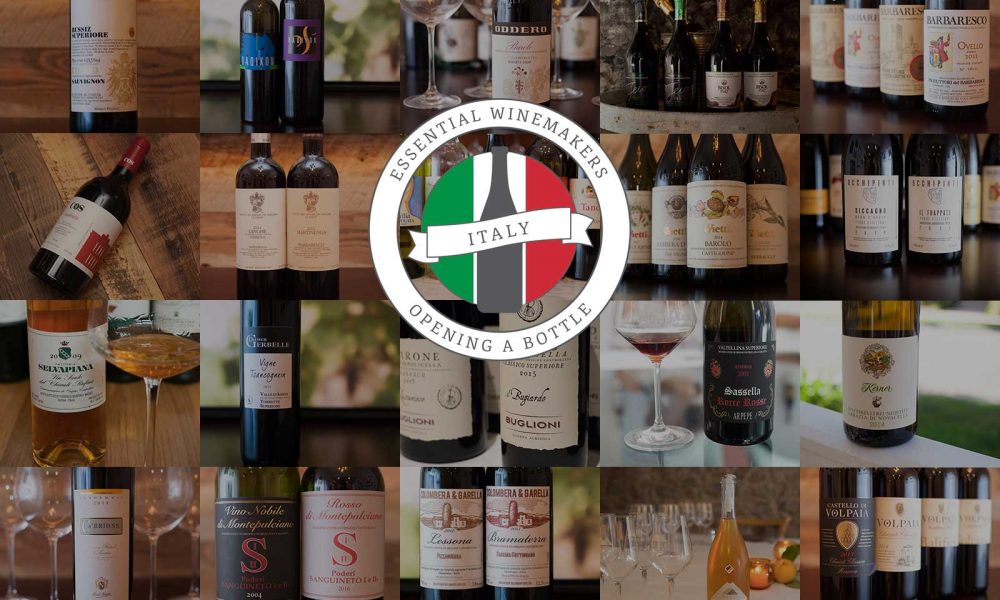 4
min read
When I started Opening a Bottle in 2014, my goal was to create the most visual yet comprehensive wine website I could. With that, I always wanted a space carved out for the best winemakers in the world, broken down by country.
But the more I traveled and explored wine, the less I wanted to be a generalist. I needed to specialize if this was going to go anywhere.
Today, I am ridiculously proud to unveil the new Essential Winemakers of Italy section on Opening a Bottle — my curated list of the most consistent and compelling wineries from Valle d'Aosta to Sicily.
This list has been building for sometime, but thanks to my wife and creative partner, Hailey Day, it now has a structure I can build on for years. Each winemaker has their own page with key facts, location maps, photos to bring you closer to their winery and vineyards, visitation info and — most importantly — why their wines matter.
Check out the roster and happy exploring.

So What Is An Essential Winemaker?
There is no former threshold of points to be listed; no mathematical formula to make the call for me. What interests me most are wineries with a distinct point of view, who represent their place of origin yet rise above the crowd, and who make food-friendly wines of all kinds.
They also have to demonstrate good value: they can have a few bottles worth a splurge, but that's the thing — they have to be worth it. I've decided to leave a handful of stellar wineries off this list because I feel their wines are overpriced across the board. Others — such as Vietti and Castello di Volpaia — may have a few skyscraping wines whose price might give you pause, but if their "secondary wines" have a superb quality-to-price ratio, I'm OK including them. Vietti's Perbacco Nebbiolo is one of Italy's best buys year after year. The same can be said for Volpaia's annata Chianti Classico.
Once they're on the list, I make it a point to review their wines often. And I'm more than willing to delist a winery if I feel someone else is doing a better job, or if I just think their wines are not as compelling as they used to be. So far, four wineries have been delisted since I created the list (as a single page) back in 2015.
I am also making a point to curate the list by including large wineries with a widely available distribution, and small-scale family wineries that you have to hunt for. The latter is denoted with a pair of binoculars on their respective pages. They are worth the hunt, and often, my very favorite.
Who Doesn't Love a Good Icon?
Other traits — such as organic or biodynamic practices, or the use of "heroic viticulture" on steeply terraced vineyards — are also worth a shout out, and I try to denote this on every winemaker page with icons. In some cases, Opening a Bottle is the only place online where these attributes are documented about these wineries. The icons have a hover-state, so when you mouse over them, a description bubble appears explaining them. It's a little buggy and doesn't work as well on mobile (we're working on that), but here is what they indicate.
–
Certified organic or practicing organic
– Biodynamic
– Adopt sustainable practices in their operations
– Heroic viticulture (harvesting from steep terrain)
– Requires some searching (small distribution)
– Historic winery
– Négociant
– Co-operative winery
– Rooms available / Stay at the winery
I have not visited every Essential Winemaker, but I do my best to communicate with all of them to let them know about Opening a Bottle and their legions of fans (legions! Right?). If they have noteworthy info to share with us — such as new releases, vintage news, opinions on appellations — I'll do my best to publish them in a quarterly round-up.
Wait a Second … Molise is Not Represented!
I am also well aware that my list is not yet "comprehensive." Italy is the world's most complicated wine nation, with more indigenous grape varieties than anywhere, and 20 regions that are so diverse they may as well be their own nation. It will take a lifetime to master it. Even then — as I take my last breath with a glass of Barbera in hand — I'll probably still feel like a student.
That said, I am well aware that right now, Campagna, Sardegna and Marche are overlooked entirely; that Etna and Franciacorta — and even Brunello di Montalcino — are not represented. This is not by design, but it is also not because I have limited experience with them. I just haven't experience the full story arch of a single winery in a way that warrants inclusion. At least not yet. But it's coming.
However, I'm only going to keep doing Opening a Bottle if I can create things that are not being done elsewhere in wine media, and this approach and format — an emphasis on exceptional winemakers and their story with the photos to take you there — feels unique. I hope you enjoy the list, and I welcome suggestions in the comments below. Thank you, sincerely, for your readership and enthusiasm.

Kevin Day
Editor / Writer / Photographer
Open a Bottle in Your Email
Subscribe to our monthly email digest.
---