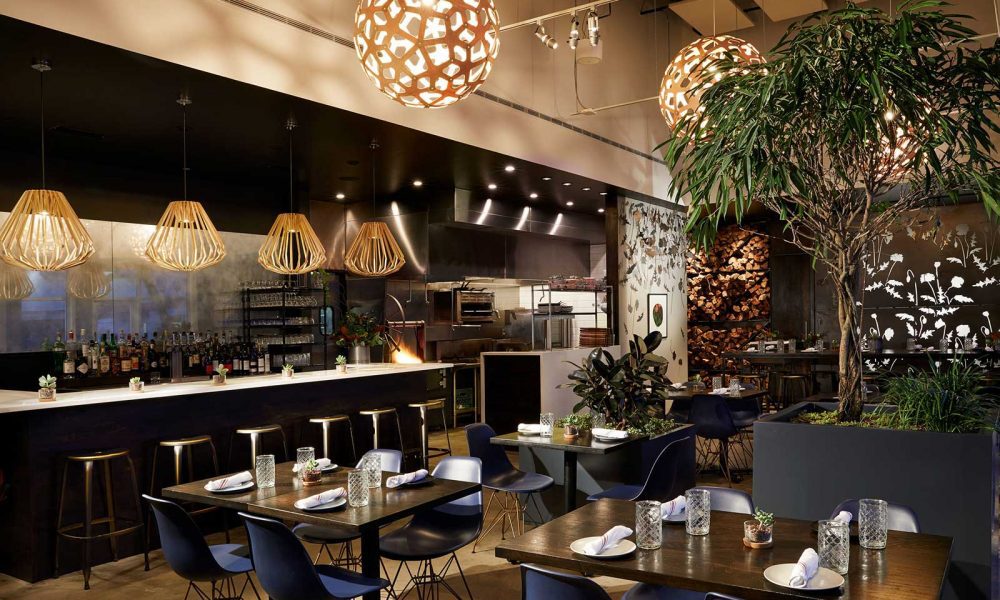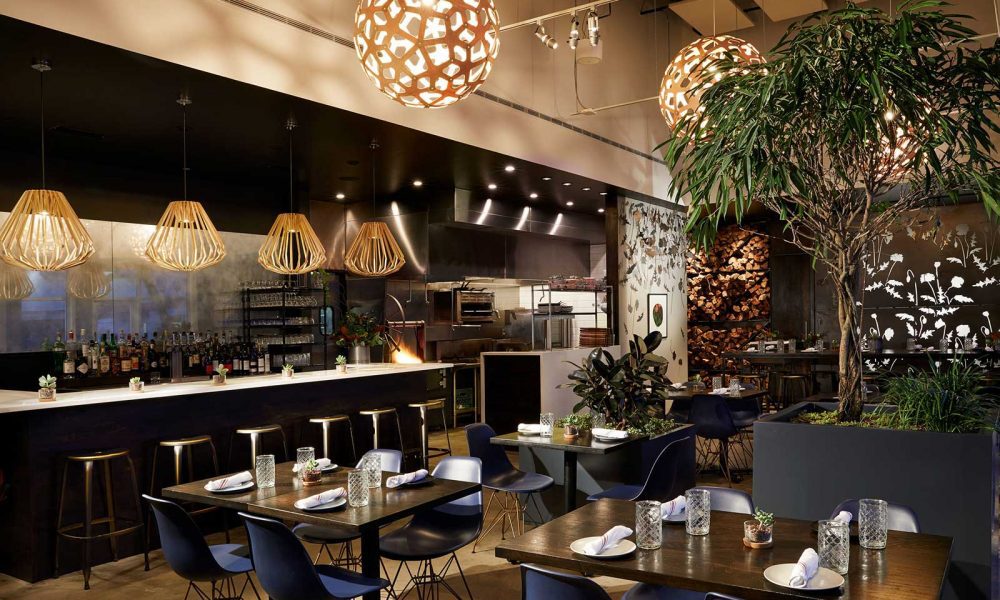 6
min read
The last time the economy plunged like this, the people who chose to stop dining out on a regular basis did so to save money. Now, with COVID-19 a true global flu pandemic, the concerns are much more complex and much more sudden. Here in the United States, the situation escalated last week, although we should have seen the signs of this coming since January. I went out to eat last Tuesday at Annette Scratch to Table (I go there a lot, don't I?). By Wednesday, I was wondering if that was a smart thing to do. By Thursday night, our kids' school district announced a three-week closure (it will likely be eight weeks, maybe more), and by Sunday, cities across the country were ordering restaurants closed.
Suddenly, the world has a lot in common. We are all dealing with a crisis of nature that has been made worse by our thirst to be human — to travel, to meet, to congregate, to work, and yes, to eat together. Dining in all of its many forms is a common denominator across civilization, and so the closure of eateries of all sizes — from China to Japan to Iran to Italy to America — hurts our individual sense of community. To overcome this, home will take on added meaning.
As many have pointed out, if staying home and venturing out only for groceries is the "sacrifice" required of our generation — Boomer, X, Millenial, Z, whatever — then I guess its not so bad given what previous generations had to sacrifice during two world wars.

But let's not diminish the immediate pain this is causing, especially for people suffering and dying from COVID-19, and for the many lower-wage workers in the economy who are suddenly thrust into survival mode by what this virus has imposed on their lives as well as our own.
If you want to see your favorite restaurant survive, it's fairly straightforward what you can do. It might seem like a Hail Mary, but what else are we doing right now?
Buy a Gift Certificate
Cashflow will be one of the biggest challenges for restaurants in the coming weeks. Even if you do not feel safe dining out for the time being — or you are required to stay indoors due to government mandate — you can still help out your local restaurant by ordering a gift certificate to use when things return to normal.
Sure, there might be a risk that the restaurant never opens again, but this is a small investment in your community — and like any investment, it has risks. But unlike five shares of General Motors (GM) or Alphabet (GOOG), you can eat and drink this investment. Your return is actual nourishment.
Order Takeout
At the aforementioned Annette, they buckled down Sunday and Monday and created an all-new menu from readily accessible ingredients that they will spin into a simple takeout menu. Chef and owner Caroline Glover — whose normal cooking station in the restaurant allows her to say "hi" to any guest who walks in — even joked with our community on Instagram that the situation finally convinced her to add a burger to the menu, something people have been asking for since they opened. Orders are taken via phone or from the sidewalk out front, and the staff will bring the food out to you in your car "to promote social distancing."
I'm pretty amazed at how quickly they adapted to the situation, and certainly, I acknowledge that not every restaurant may be allowed to do this, or have the structure in place to pull it off.
Yet, across the country, many restaurants are doing what they can because they have to. Send them a message of support on Instagram or Facebook, and let them know that you'd be willing to come out and support them from the sidewalk or from your car (that is, if you are willing and allowed). In New York, they even relaxed liquor laws to allow restaurants and bars to sell takeout wine and liquor with the food, something other governments should consider to help prop-up the restaurant community. In Colorado, restaurants can do the same with wine, but they have to open and recork the bottle inside the restaurant property and put it in a bag.
It is also worth noting that you can also order takeout at liquor stores and wine shops in many parts of the country. Their economic pain is also tremendous at this time, so consider helping them out as well.
Of course, there is the possibility that movements will become even more restrictive in the coming days, so its important to support these restaurants now while you can. Bring hand sanitizer, wash your hands before and after your outing, go from point A to point B and back as directly as you can … do it in a way that is comfortable to you. Any revenue they can get now could help ensure their survival and return when this gets under control. And most importantly: DON'T FORGET TO TIP!
Support Emergency Relief for the Industry
The last thing you can do doesn't even require spending money or leaving your home. Contact your local representative — city, county, state, federal, whatever — and urge them to support emergency tax breaks and economic relief for small businesses. Restaurants are certainly not alone in this, but many of them are independently owned, and not likely to get bailouts during this crisis unless people demand it. (Same goes for your local liquor store, your local flower shop, your local deli, your local car mechanic. Again, every dollar helps).
Bobby Stuckey MS pointed out this morning that in Colorado, 10% of the workforce is in the restaurant industry. He also pointed out that in 2006, the insurance industry quietly created an exclusion for virus and bacteria outbreaks in the Business Interruption clause of restaurant insurance policies. So, in other words, this situation could hardly be anymore difficult for restaurants. The fabric of our communities is truly at stake.
Look: Politicians are scared, too, and they know Americans are not taking any crap anymore. They need to hear from all of us and put all their petty and childish spats aside to pass substantial relief for this sector and for small businesses. If they don't the economic damage from this pandemic will last for years, not months.
Care for Yourself
Lastly, I want to say to all of my readers that — for all the do this, do that in this article — I would not question anyone's motives if they need to hunker down and stay away for everybody for the next few weeks. A dear family member of mine was immunocompromised for a long time four years ago, and it was terrifying. She is much better now (thank god!) but this whole episode is very familiar to me. I get it. Take care of your own, do what you have to do, and be safe.
There is sunlight in our future, but we may just have to wait a while for it.
Other Ways to Support Restaurants
Below are some other ways you can support restaurants. These came to me via social media and I'm adding them as a courtesy to the industry that has been so supportive of this publication. If you are running a pro-restaurant promo, have another way to support the service industry, or know of an essential non-profit to help restaurant workers (even local), let me know via the contact us form, via direct message on twitter or Instagram, or via comments below, and I will add it to this article.
Donelan Wines of Santa Rosa, California will donate 10% of any purchase on their website to a local restaurant of your choice. Just add the name of the restaurant as well as its city/state in the notes section of the order page. They are currently offering free shipping on cases and $15 shipping on 6 bottles.
You can sign this petition on Change.org set up by leaders of the restaurant industry to encourage legislators to act quickly to stem this crisis.
Open a Bottle in Your Email
Subscribe to our monthly email digest.
---