How I Rate Wine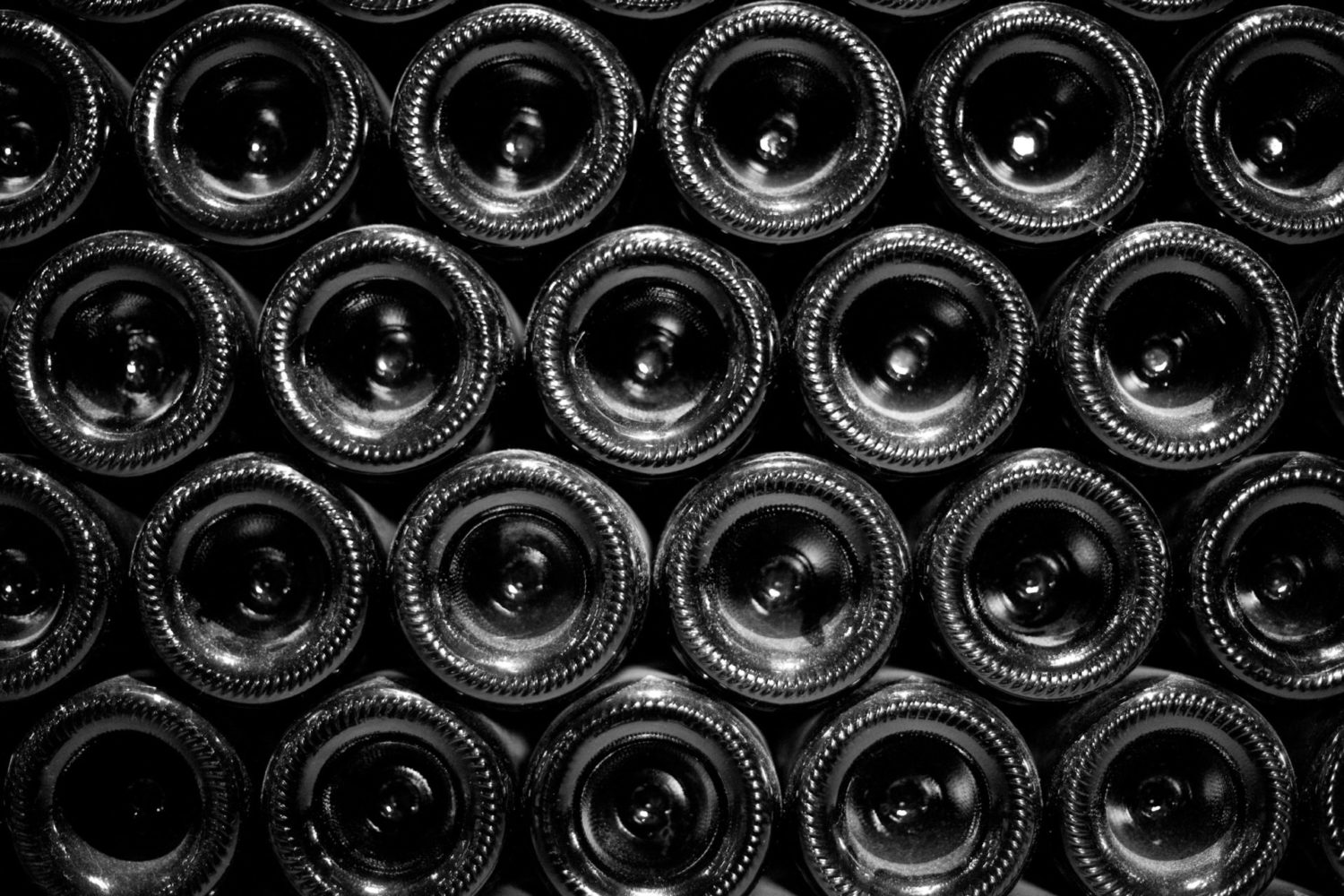 My lovely daughter — when she was 4 years old — used to say things like "I love you 1,000," and "Do you know how big my kitties' house is? A million forty."
As a consumer of wine, I can't help but think that a 94-point Pinot Noir is just about as arbitrary. Professional wine tasters have a system, and they apply that system to derive that score. But their palate is not mine, and when you consider how many wines they taste each day — and what all that does to their teeth, gums and oral hygiene — as well as the sterilized context of their experience … well, it becomes harder and harder to put any faith in mass tastings or the point system.
However, there is a real need to assess and evaluate wine, or at the very least to scale it. This page will tell you how I rate wine, and what attributes I value in a wine.
I believe in evaluating wine by the bottle with food whenever possible. I believe it requires attention, patience and time. Some wines start off slow and evolve into true beauties. Some go off with a bang and fizzle, becoming flabby. This "movement" in a wine is important, but its completely overlooked in mass tastings or reviews by the glass. I will often re-cork a bottle of wine and revisit it a day later to see how it holds up. (You do this at home, too, right?)
That said, a single glass can reveal quite a bit about a wine's potential. Plus, when I visit wineries, its unrealistic to review every wine they offer by the bottle with food.
Because of this, there are two types of wine reviews on Opening a Bottle:
Comprehensive Review
Designated by a vertical bottle shot, key stats on the wine, an overall star-rating (out of five, with fractions by the quarter), and tasting notes broken down by what a beginner might like, and what would speak to a "wine obsessive." These are reserved for wines I review by the bottle. Example:
2017 Domaine Joblot "L'Empreinte" Givry 1er Cru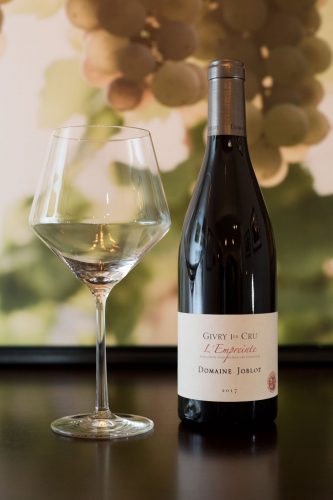 Givry AOC (Bourgogne)
Grapes: Pinot Noir (100%)
Alcohol: 13%
Opinion: ★★★★ 3/4 (out of five)
• Food-friendliness: Versatile
• Value: Very good
A beginner might like … The pristine deliciousness of this wine. If you really don't want to analyze it, it will demand nothing from you and give plenty in return. If you do want to analyze it, it might play hide-and-seek.
A wine obsessive might like … The juicy profile balanced by polished tannins and a nose with great depth: red berries, black currants, sassafras, leather and a hint of stoniness from Givry's limestone soil.
A Tasting Impression
Designated by an overall star rating in parenthesis (out of five, with fractions by the quarter), usually embedded in a sentence. These are usually reserved for wines sampled at a wine tasting, winery visit or by the glass. In which case, the rating is an overall impression of the wine's potential. Example:
2015 ARPEPE ROSSO DI VALTELLINA DOC
The entry-level bottle from ARPEPE is a blend from the winery's various vineyards in the valley. It is unlike any other Nebbiolo I've tasted (★★★★★). On the nose, it conveys the essence of a soft vanilla bean that has just been sliced open and scraped apart. There are also deep undertones of cherry-like fruit, a bouquet of flowers, and two delicate notes that shine through only on the palate: watermelon and honeycomb. The tannins are so feathery on this wine — I wanted to savor it ever so slowly — and there was a tantalizing mineral feel to the finish.

How to Understand My Ratings System
Furthermore, I prefer a rating system that is tier-based, meaning all wines within a starred-tier are more or less equals, rather than splitting hairs between 96 and 97 points, which is flat-out arbitrary. This allows for some fluctuation within repeat tastings of the same wine. Most importantly, you should know that five stars does not equal perfection. The magic mark for me is ★★★★ 1/4: from there and above, I would consider buying the wine myself. Below that, and I'd likely take a pass.
The following scale is how I assess wines. I review around 300 wines per year, of which, only a small fraction are written about on Opening a Bottle, and those that do get editorial consideration tend to skew toward the top of the scale due to the selection process for those reviews. (More wine reviews can be found on Opening a Bottle's Instagram account).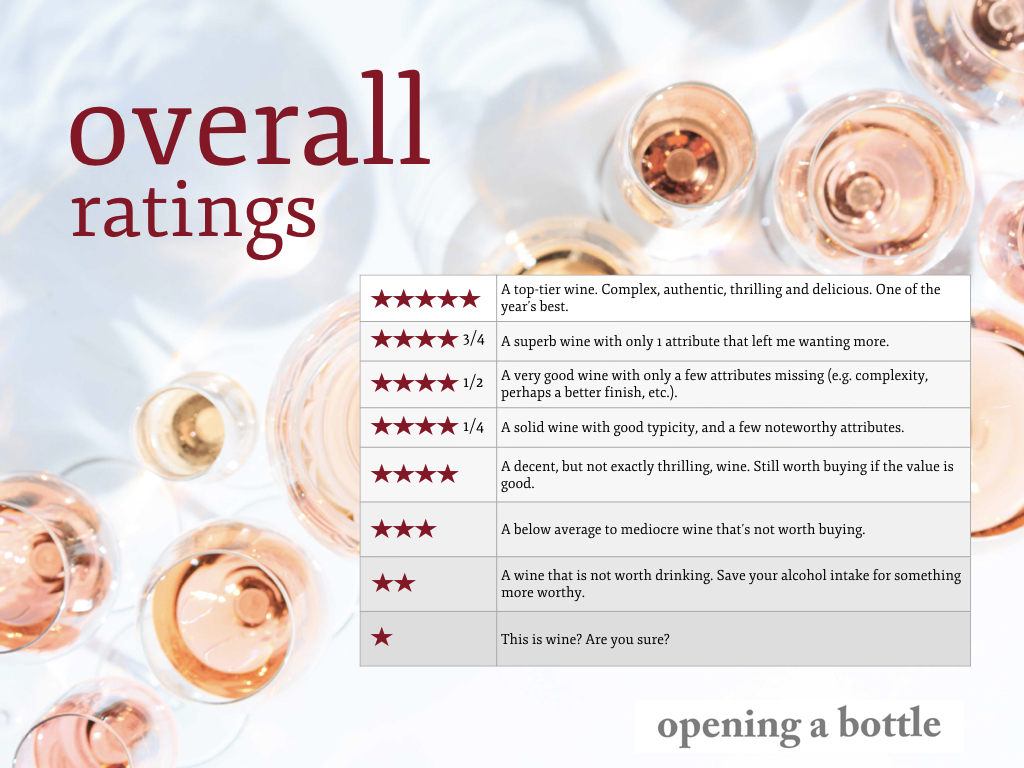 ---
What I Value in a Wine
On any given week, I might evaluate an aged Aglianico that has been decanted for a few hours, a Village-level Burgundy, an Alsatian Riesling and an indie Gamay from a biodynamic producer in Beaujolais. I do not evaluate these blind. I evaluate them like someone who has spent their money on wine and they want to enjoy it with the meal they cooked at home. I go into it with some expectation, just like you. (Note: I do not buy all of my wines. To save on cost for this self-funded website, I frequently accept samples from distributors, importers, consortiums and marketers. Read about my sample policy here).
So within that lens, these attributes are most important to me:
Indelibility
Let's start with the intangible quality of being remembered. Top-tier wines leave an impression, often for months, even years.
One of the harshest words you can use to describe a wine is anonymous, but I review plenty of anonymous tasting wines each year. They often don't get coverage on this site because of it.
Typicity vs. Uniqueness
Ahh, the wine word that isn't even a word, and yet we use it in the wine world because there is no better way of saying it.
Typicity has to do with how much a wine represents its origin or its grape variety (or varieties). It has to do with a sense of identity. Here, I have to adjust my expectations accordingly because typicity means something different in the New World (usually focused on grape) than it does in the Old World (usually focused on origin).
Then, I have to factor in uniqueness — how far the grape strays from the typical. A wine could be very typical and be very boring (Conversely, a wine that is a exactly as you expect it, can be the most satisfying wine). A wine can also be very unique, but utterly confusing or distasteful (And conversely, its idiosyncrasies can make it delightfully memorable).
In all situations, what I am really looking for is whether the wine presents something fresh and evocative while preserving a sense of typicity. For example, a Nebbiolo that reveals soft and sweet tannins in youth, or a New World Pinot Noir that is full and bold yet somehow minty.

Food-friendliness
Versatility in a wine — it's ability to partner with several different styles of food — should be celebrated. For one reason, it makes your wine shopping easier. Many find pairing wine with food to be an intimidating topic, and if you have a wine that you know is versatile, you don't have to sweat it so much.
But more importantly, excellent wines take on different moods and expressions with different foods. They are like actors in this way: the bad ones are typecast, the best ones can inhabit any supporting or leading role they are offered.
I used to incorporate the measure of a wine's food-friendliness into my overall ratings of a wine — zero to five stars — but not anymore. Some wines are intended to be consumed on their own. Italians call them vino da meditazione which is a pretty handy phrase. These wines deserve to be considered in such a light. I also discovered that placing a star-rating on food-friendliness proved to be too confusing. Instead, I now list each one as a "soloist" — my own phrasing for wines that work best by themselves, such as an Amarone della Valpolicella, a Banyul, or even some Cabernet blends. Limited means the wine works well with only a small spectrum of flavors, textures and cuisines. Impeccable is the word I use for the broadest range of flavors, textures and cuisines. In between, lie the words "selective" and "versatile."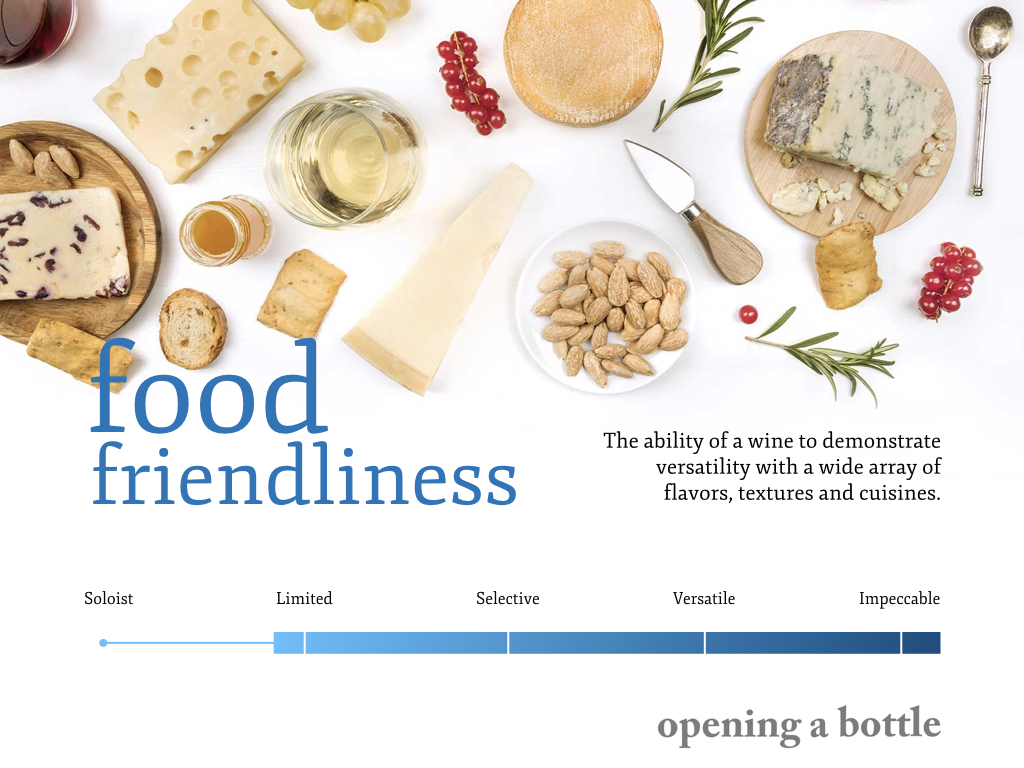 Beginning in June 2018, my long-form reviews have a single descriptor for food friendliness, giving my the ability to just tell it like it is.

Value
Finally, we come to value. Is the wine undervalued, as expected or overpriced? This is the easiest assessment of all of them, but it is worth noting. A $100 Bordeaux that shows well and could offer an incredible experience 20 years later may very well be a "very good" buy. A $15 Pinot Noir that tastes like cola and finishes like sandpaper isn't worth buying in any universe, so yes, I would list it as "overpriced." I usually don't cover overpriced wines on this website.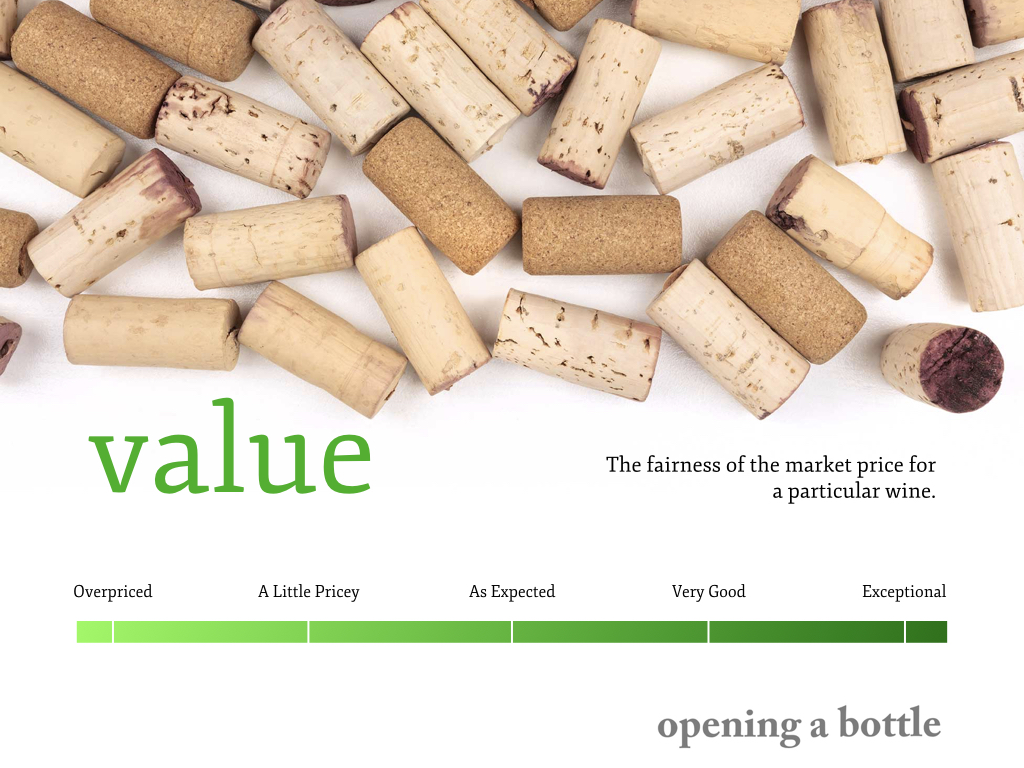 ---
How to Read Historic Reviews (pre June 2018)
With this altering of the reviews, I have decided to leave archived reviews as they were. If you come across these — with four sets of star rankings — here is what they used to mean.
Aromas, Flavors & Structure
What this means to me: This rating dives into the complexity of aromas and flavors, the texture of the wine (I hate the phrase "mouthfeel"), and how long it lingers. I also like to factor in how typical the wine is of its origins: e.g. a Beaujolais wine that evokes Beaujolais, a new take on an old classic, a specific wine for a specific moment, etc.
How I rate it: I focus on intrigue. Does each sip invite another one? Are its complexities harmonious or just confusing? Is an empty bottle of this wine a sad sight? Wines that score high here are worth buying again and drinking several times over.
Food-Friendliness
What this means to me: The ability of a wine to make food better, and the humility of the wine to be better with food. I rarely drink a bottle of wine without cooking something to go along with it (or vice versa). Master Sommelier and author Richard Betts notes that "wine is a grocery," and I try to stay true to that outlook.
How I rate it: I focus on versatility. The higher the number of stars (out of 5) the more likely it will work well with lots of different foods. That's not to say any Riesling (whose food-friendliness is famous) gets a five. The wine needs to have characteristics that are only exposed when served with food to get a high rating.
Value
What this means to me: Someone once pointed out to me "when you think of the labor and overhead that goes into making wine, it is amazing its not more expensive." That's a good point, but I don't care if a wine is made on the moon. The cost has to be justified by the experience.
How I rate it: Simple: was it worth it? A five-star value is a head-scratcher: "why aren't they charging twice that for this wine? They certainly could." A three-star value indicates a wine that meets my expectations on cost vs. quality. Below three stars, and it is considered overpriced. But I don't write about wines that aren't worth buying at all.
The Overall
What this means to me: The overall score is not an average of the other three elements. It is merely an independent, gut-level assessment on how the wine stacks up.
How I rate it: A five-star wine is one for the ages. A three-star wine is good, but I probably won't buy it again. You will only occasionally see me write about wines ranked lower than three overall stars on Opening a Bottle, in which case, they will be profiled only because my opinion differs from wine-press consensus or it compelled me to discover something about wine that I didn't yet know.