How I Rate Wine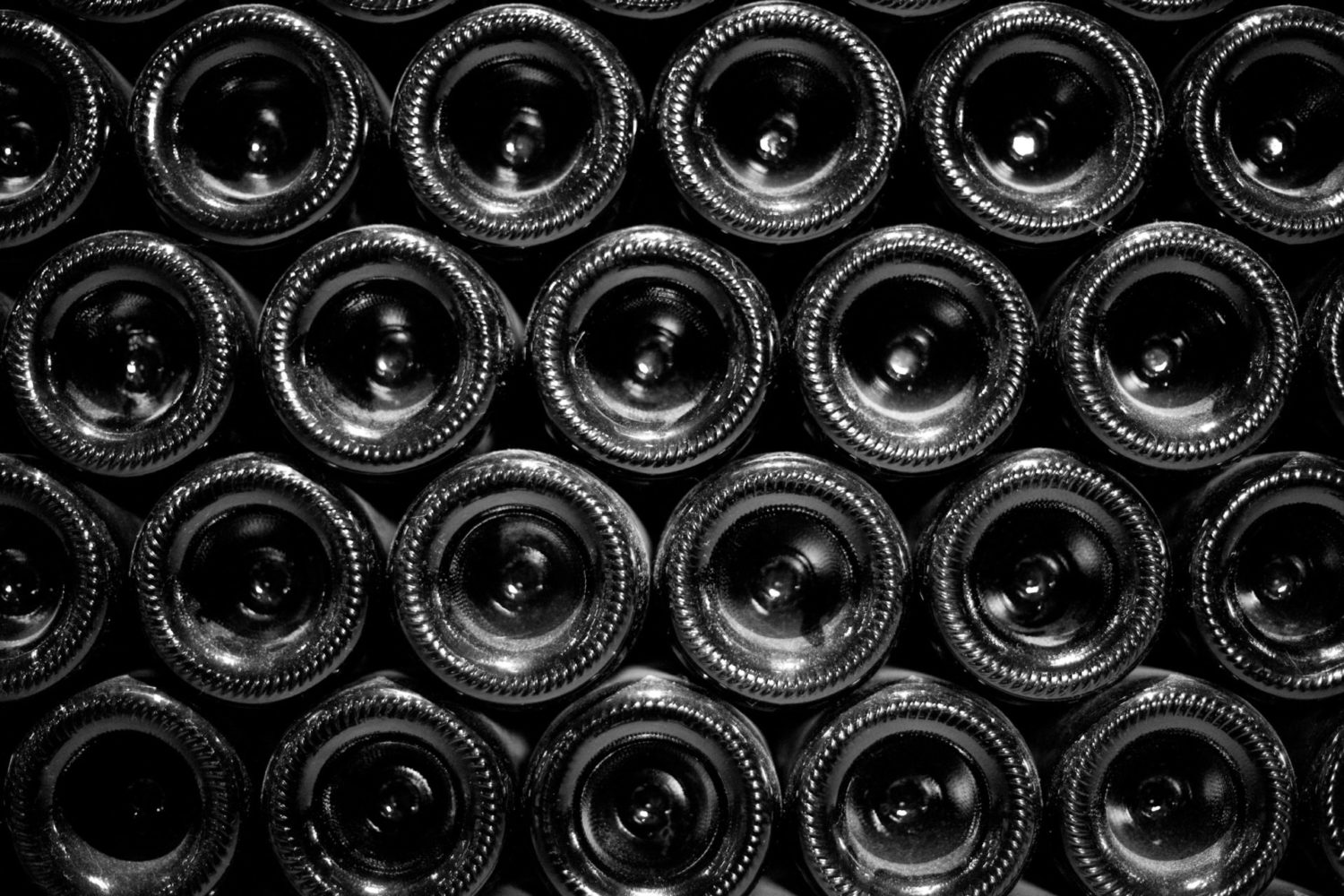 My lovely daughter — when she was 4 years old — used to say things like "I love you 1,000," and "Do you know how big my kitties' house is? A million forty."
As a consumer of wine, I can't help but think that a 94-point Pinot Noir is just about as arbitrary. I understand that a professional wine taster has a system, and they apply that system to come up with that score. But their palate is not mine, and when you consider how many wines they taste each day — and what all that does to their teeth, gums and oral hygiene — as well as the sterilized context of their experience … well, it becomes harder and harder to put any faith in mass tastings or the point system.
However, wine is a tricky thing to make sense of. Part of the allure of wine is its mysteriousness, yet the natural tendency is to compare one wine against others. And the easiest way to do that is to score them, or at the very least, rate them in some fashion.
This page will tell you how I rate wine, and what attributes are important in a wine.
How I Rate Wine
I believe in evaluating wine by the bottle with food. I believe it requires attention, patience and time. Some wines start off slow and evolve into true beauties. Some go off with a bang and fizzle. This "movement" in a wine is important, but its completely overlooked in mass tastings or reviews by the glass. I will often re-cork a bottle of wine and revisit it a day later to see how it holds up. (You do this at home, too, right?)
That said, a single glass can reveal quite a bit about a wine's potential. Plus, when I visit wineries, its unrealistic to review every wine they offer by the bottle with food.
Because of this, there are two types of wine reviews on Opening a Bottle:
---
Long-form
Designated by a photograph, key stats on the wine, four different star-ratings, tasting notes and recommended pairings. These are reserved for wines I review by the bottle.
Short-form
Designated by an overall star rating in parenthesis, usually embedded in a sentence. These are usually reserved for wines sampled at a wine tasting, winery visit or by the glass. In which case, the rating is an overall impression of the wine's potential.
---
The intent is not to reduce them to a simple quantity. That would be a disservice to the story behind each wine.
Attributes I Evaluate
My system for evaluating wines — whether by the bottle or by the glass — is focused on three key areas: the wine's aromas, flavors and structure; its food-friendliness; and its value. I then recap the wine with an overall rating based on a total of five stars. For long-form reviews (by the bottle), I break down ratings for each of these attributes.
If you are a wine consumer like me, hopefully this method will give you an alternate and helpful perspective before you buy a wine.
Aromas, Flavors & Structure
What this means to me: This rating dives into the complexity of aromas and flavors, the texture of the wine (I hate the phrase "mouthfeel"), and how long it lingers. I also like to factor in how typical the wine is of its origins: e.g. a Beaujolais wine that evokes Beaujolais, a new take on an old classic, a specific wine for a specific moment, etc.
How I rate it: I focus on intrigue. Does each sip invite another one? Are its complexities harmonious or just confusing? Is an empty bottle of this wine a sad sight? Wines that score high here are worth buying again and drinking several times over.
Food-Friendliness
What this means to me: The ability of a wine to make food better, and the humility of the wine to be better with food. I rarely drink a bottle of wine without cooking something to go along with it (or vice versa). Master Sommelier and author Richard Betts notes that "wine is a grocery," and I try to stay true to that outlook.
How I rate it: I focus on versatility. The higher the number of stars (out of 5) the more likely it will work well with lots of different foods. That's not to say any Riesling (whose food-friendliness is famous) gets a five. The wine needs to have characteristics that are only exposed when served with food to get a high rating.
Value
What this means to me: Someone once pointed out to me "when you think of the labor and overhead that goes into making wine, it is amazing its not more expensive." That's a good point, but I don't care if a wine is made on the moon. The cost has to be justified by the experience.
How I rate it: Simple: was it worth it? A five-star value is a head-scratcher: "why aren't they charging twice that for this wine? They certainly could." A three-star value indicates a wine that meets my expectations on cost vs. quality. Below three stars, and it is considered overpriced. But I don't write about wines that aren't worth buying at all.
The Overall
What this means to me: The overall score is not an average of the other three elements. It is merely an independent, gut-level assessment on how the wine stacks up.
How I rate it: A five-star wine is one for the ages. A three-star wine is good, but I probably won't buy it again. You will only occasionally see me write about wines ranked lower than three overall stars on Opening a Bottle, in which case, they will be profiled only because my opinion differs from wine-press consensus or it compelled me to discover something about wine that I didn't yet know.
Examples
Here is an example of a full-bottle review from our First Taste Guide to Pauillac:
---
2007 Château Grand-Puy-Lacoste Pauillac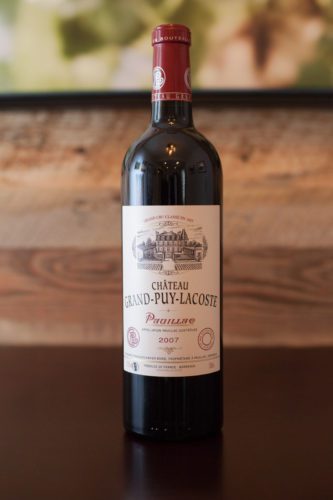 Pauillac AOC, France
Grapes: Cabernet Sauvignon (72%), Merlot (28%)
Alcohol: 13.5%
Ratings: ★★★★ 3/4 (out of five)
• Aromas, Flavor & Structure: ★★★★ 3/4
• Food-friendliness: ★★★★ 1/2
• Value: ★★ 3/4
Tasting Notes: An intensely aromatic wine with a great deal of swagger. The nose recalls black currant, coffee and cedar, with faint whiffs bringing to mind roasted meat, which eventually fade. Because of its age, the tannins have begun to integrate nicely into the wine, but the acidity and fruit components certainly have a lot more life to them. Easily could age another 10 years. On the finish, has subtleties that recall prune and mocha. A very nice Cabernet Sauvignon blend.
Recommended for: As mentioned earlier, roasted or grilled rack of lamb is an obvious choice for this wine. However, I was surprised to see it handle a spicy cumin-rubbed pork loin so well.
---
And here is an example of a short-form review of a wine I tasted during a winery visit, from the article Sexy Wines for Valentines Day:
---
The Gamble Family Vineyards "Family Home" Cabernet Sauvignon (★★★★ 1/2) doesn't come cheap, but unlike many Napa Cabs, it is full of surprises. And it has the structure to justify the cost. I wouldn't hesitate to cellar a bottle or two for 10 to 20 years.
Sourced from a slope that overlooks Screaming Eagle in the distance, this rich and dark wine has remarkable depth; notes that recall cola, beeswax and a variety of herbs; as well as a strange juxtaposition of character – equal parts playful and serious. Sexy indeed.
---