Grapes I Love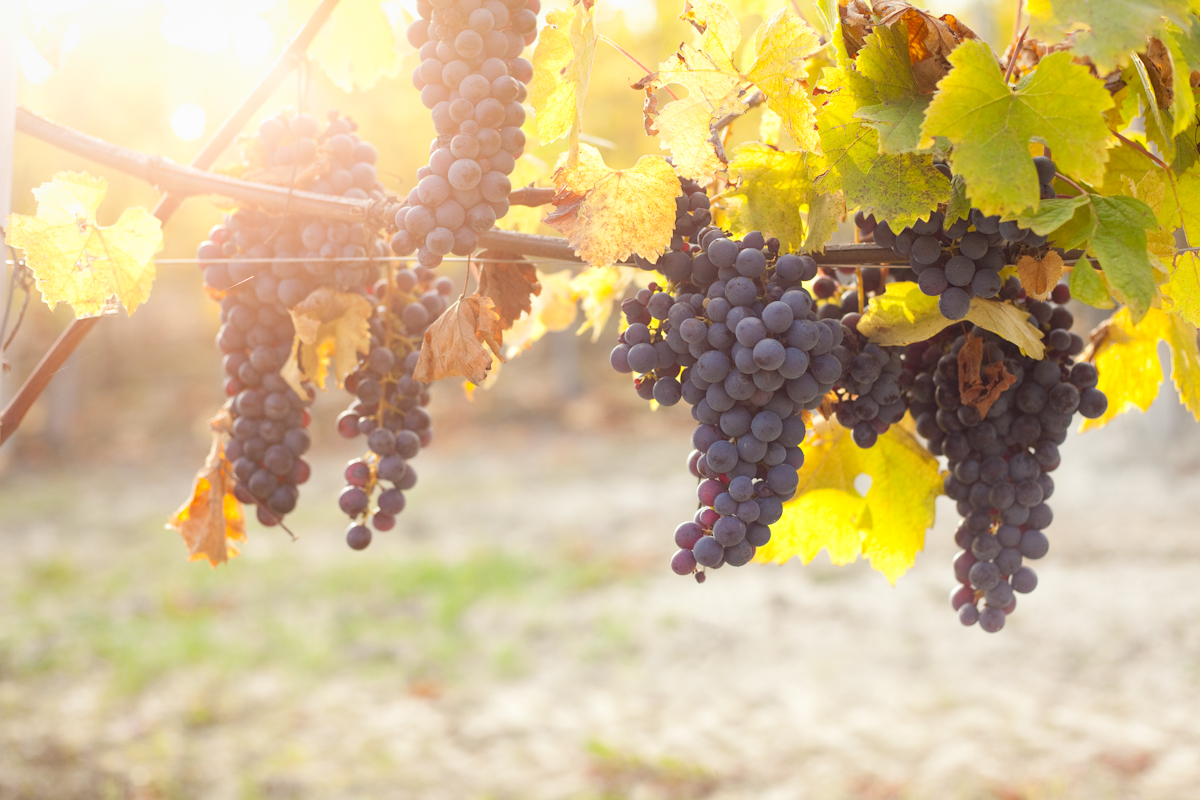 Like many wine shoppers, you might buy wines based on what grapes are displayed on the label. Some grapes simply suit your palate better than others time and time again. For me, the following grapes form the backbone of any trip to the wine shop. If they sound like the kind of wine grapes that appeal to you, than odds are you'll like the wines we profile on this site.
REDS
Nebbiolo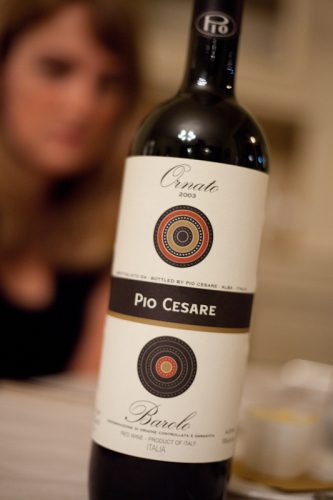 The most mystifying and consistently excellent of grape varieties, Nebbiolo tops my list for its intense aromas and paradoxical smooth yet bold profile. Hailing from the Piedmont region of northwestern Italy, Nebbiolos form the backbone of Barolo, Barbaresco, Roero Rosso, Gattinara and Valtellina. You can also get more affordable versions labeled as Langhe Nebbiolos, which can be extraordinary values. Their complex profile suits many fall and winter meals nicely, and their aging ability is legendary.
I have a soft spot for Nebbiolo because of the fond memories I have visiting the areas around Alba where they are grown, particularly La Morra, Barolo, Barbaresco and Monforte d'Alba. That trip elevated my interest in wine to a rather startling degree. I'd imagine this magical place would have the same effect on anyone with even a passing interest in wine.
My top bottles: 2010 Pio Cesare Barbaresco / 2003 Pio Cesare "Ornato" Barolo / 2006 Travaglini Gattinara / 2010 Grumello "Rocca de Piro" Valtellina Superiore Riserva
---
Pinot Noir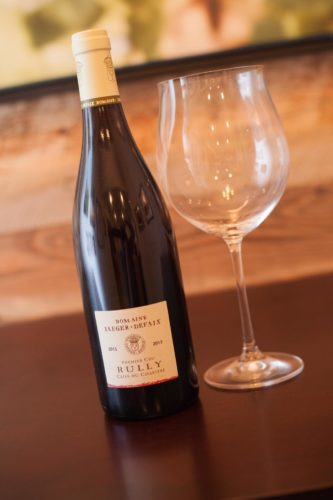 From my experience in the kitchen, Pinot Noir is among the most food-friendly of red wines. Few things can take a B+ recipe into the stratosphere faster than a solid Pinot Noir. Yet, Pinot Noir presents some difficulties for the average wine drinker. Anyone who has sipped a flight of Pinot Noir in a California tasting room will have heard of various genetic clones — a case of information overload interfering with simple enjoyment. Also, Pinot Noir is highly expressive, meaning the aromas and taste vary greatly depending on the site where it is grown. The world's best Pinot Noir will always come from a cool climate, such as Burgundy, Oregon, pockets of coastal California, New Zealand's Central Otago, and select sites in Chile and Northern Italy. But within that realm, expect a lot of variation, especially vintage. Either way, Pinot Noir is always an adventure, and worth exploring any time.
My top bottles: 2012 Copain "Kaiser en Bas" Pinot Noir / 2014 Domaine Bernard Defaix Chablis Côte de Lechet 1er Cru
---
Gamay Noir
Speaking of Pinot Noir snobs, have you heard the one about Philippe the Bold? The Duke of Burgundy famously banned the cultivation of Gamay Noir in 1395, citing it's "very great and horrible harshness." It was taking up precious vineyard space that could otherwise be used for Pinot Noir. And so, he forever changed the course of Burgundian wine history: the Côte d'Or would be known for Pinot Noir and Chardonnay, and way to the south (and apparently out of his legal reach), Beaujolais would become synonymous with Gamay.
Perhaps Gamay tasted "horrible" and "harsh" in 1395, but today, it is quite different. Fruity, light, playful and surprisingly complex (at least when grown on the granite-limestone hillsides of Beaujolais' 10 cru villages), Gamay has taken up permanent residence in my heart, staking a spot somewhere between Pinot Noir's Intellectual Study Hour and Grenache's Fruit-Forward Frat Party.
Gamay is experiencing a worldwide renaissance, as wine drinkers have learned to overcome their biases towards Beaujolais-Nouveau (a truly crappy sugar-fest of a wine) and learned to love Beaujolais Cru (read our guide to Beaujolais Cru). Oregon winemakers are beginning to roll out several intriguing versions, including a few Loire-style blends with Cabernet Franc (see below). This is a fun grape to track and follow.
Top bottles: 2011 Château Fuissé Domaine de la Conseillère Julienas / 2011 Château du Moulin-à-Vent "Clos de Londres" Moulin-à-Vent
---
Grenache & Grenache blends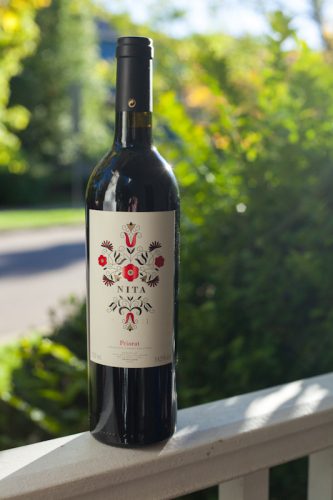 Every wine shopper has their go-to grape in the liquor store (its often Cabernet Sauvignon, isn't it?). My batting average on buying a good Grenache is at about .900 — I can just count on them.
France and Spain lay claim to this seductive grape, with swirling red fruits and a spectrum of tasting notes — sometimes you pick up licorice, other times orange peel. My favorite recent discoveries have been blends anchored on Grenache from Priorat (in Spain) and Gigondas (moderately pricey) and Corbières (fairly cheap) in France.
Grenache can be very fruit forward, and I find that it is best enjoyed when it is young, and that it doesn't hold together well after opening. Point being: open and enjoy while you have it.
Top bottle: 2009 Nita Priorat by Meritxell Pallejà / 2011 Domaine de Boissan Gigondas Vielle Vignes
---
Cabernet Franc
Don't confuse Cabernet Franc as some sort of little brother living in the shadow of the almighty Cab Sauv. I'll take a Cabernet Franc over a Cabernet Sauvignon any day. It's less obvious, more mysterious, and a fascinating wine to enjoy slowly and study, with intense aromatics and expressive plummy and earthy flavors on a surprisingly light body.
If you find an American Cabernet Franc varietal, it says something about the winemaker: they're not making Cabernet Franc to make money, they're making it because it is delicious. So you should support them and buy a bottle. Over in this grape's homeland, France, seek out Chinon, Bourgueil, St-Nicolas-de-Bourgeuil or Touraine from the Loire Valley.
Top bottle: 2011 Domaine de Pallus "Les Pensées de Pallus" Chinon / 2014 Leah Jørgensen "Tour Rain" Cabernet Franc-Gamay 
---
Syrah & Syrah Blends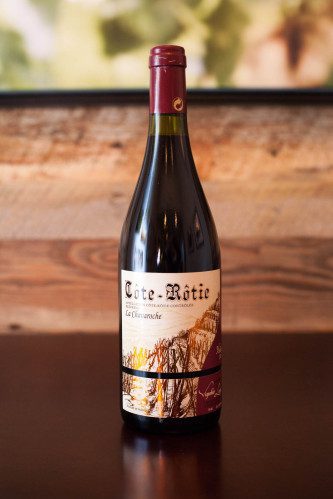 Syrah could easily be filed under "hit or miss" with me. When its a miss, it is overbearing, overly dry, prone to thick jammyness, and as a result, is fatiguing. However, when it is at its best, it is among the world's best red wines.
Syrah has many forms. It is sometimes a minority blending partner with Grenache (i.e. Southern Rhône blends), it sometimes takes center stage with a small amount of Viognier (i.e. Northern Rhône reds), and it is sometimes a stand-alone varietal. Because of this, the winemaker's artistry with the grape is perhaps more important than the vineyard site. For instance, the highly esteemed appellation of Côte Rôtie is known for producing wonderfully perfumed, somewhat feminine Syrah, which is blended in many cases with a bit of Viognier. But one winemaker — Guigal — has flipped this notion on its head by deliberately making larger, more amplified versions of Côte Rôtie which garner huge scores from critics (and the huge prices to go along with it).
My point is this: of all the grapes on this list, Syrah requires the most research before buying. My palate prefers Syrah from cooler climates, which tends to yield a more savory-plum-and-peppercorn experience. So I tend to look for a Syrah from the Sonoma Coast and the Northern Rhône of France, rather than Australia or Santa Barbara. The big drawback: these are not cheap wines, but they are out of this world delicious.
Top bottle: 2012 Bernard Levet "La Chavaroche" Côte-Rôtie
---
Barbera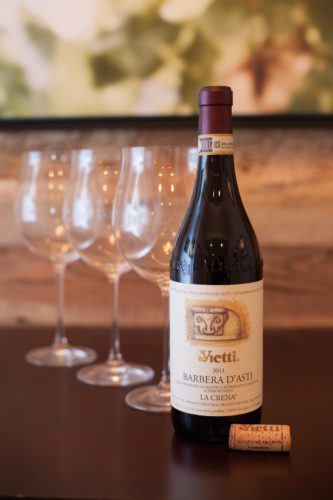 Barbera is an old friend. He's familiar, has a lot of personality, and you can count on him when you need a reliably good wine for a weeknight meal of pasta or pizza. Highly acidic, but low in tannin, I find Barbera to be among Italy's easiest red wines to love.
That's not to say Barbera is exclusively Italian (some decent versions are made in California and Australia, too), but it performs best when its been grown in Italy's Piedmont, with Barbera d'Asti and Barbera d'Alba taking center stage. Long considered a simple table wine, Barbera started getting the "fine wine treatment" decades ago and has since been treated with reverence by the area's winemakers. Their Nebbiolo wines might be the top bottles in their portfolio, but their bottles of Barbera — which can age for two decades in some cases — are more likely to be uncorked on their private dinner table.
Top bottle: 2011 Vietti Barbera d'Asti Superiore Nizza "La Crena"
---
WHITES
Chardonnay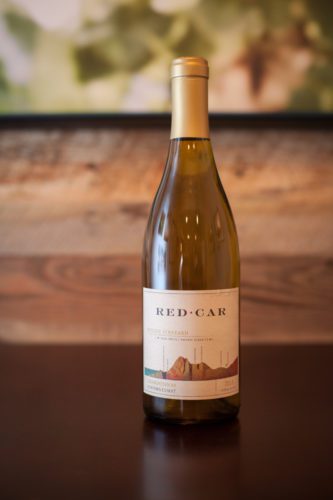 Chardonnay is the most divisive wine grape for me personally. Because it is so widely grown and because it is so widely popular, it is often mishandled or grown in a climate that is too warm for it to reach its full potential. But grown in a magical place and handled properly, it can deliver a most-complete bottle of white wine. In fact, an excellent Chardonnay may be my favorite white wine, period.
Chardonnay is at its best when its fruit flavors are noticeable yet subtle, which allows some of its deeper characteristics to shine.
For instance, Chardonnay always has a lemon note. A warm-climate Chardonnay (think: Napa) tends to taste like lemon drops and pineapple, which isn't by itself a bad thing, but I find it to be palate fatiguing and hard to match with food (heavy-handed use of oak barrels only compounds the problem). On the other end of the spectrum, a cool-climate Chardonnay (think: Anderson Valley, Sonoma Coast, Chablis, Pouilly-Fuissé and especially the the Cote d'Or) is naturally crisp, exuding a lemon-custard and Honeycrisp-apple profile that is highly adaptable. In these wines, the fruit still takes center stage but lets a chorus of complex and compelling notes — chamomile tea, thyme, walnuts — sing along for more than just a verse. Drinking one of these slightly chilled Chardonnays in the summer is an essential "wine moment" for me.
Top bottle: 2010 Domaine Leflaive "Bienvenues Batard-Montrachet" Grand Cru / 2014 Domaine Bernard Defaix Chablis Côte de Lechet 1er Cru / 2013 Red Car Ritchie Vineyard Chardonnay /
---
Riesling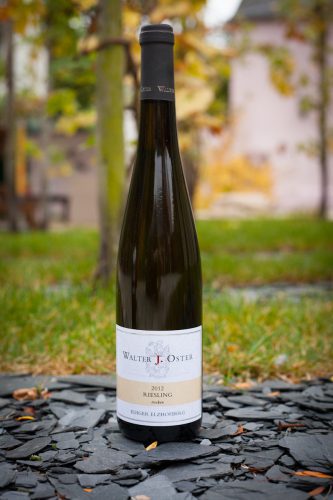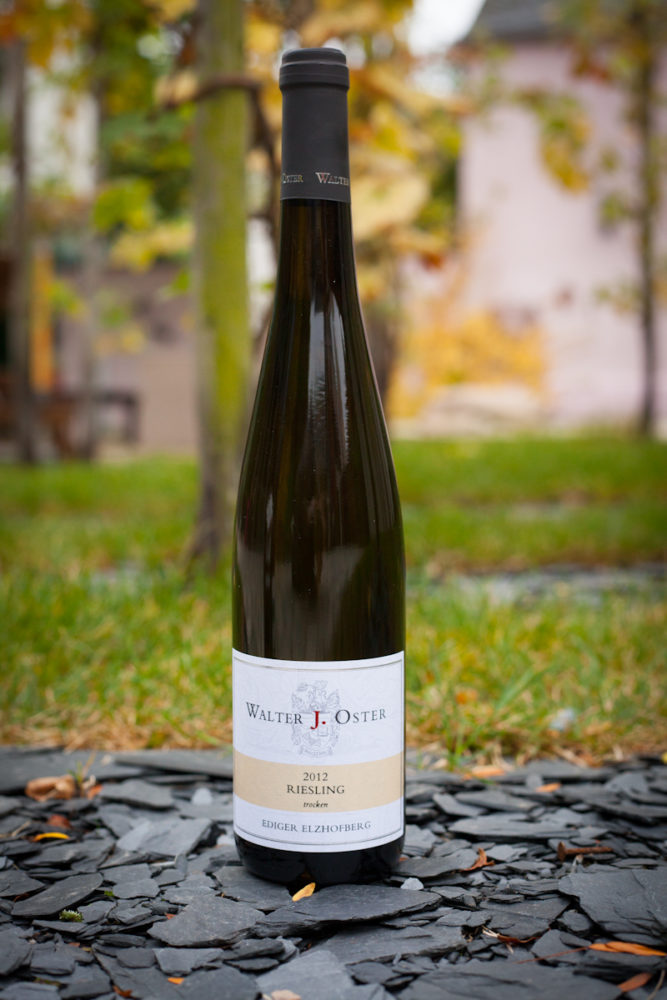 I had a bad Riesling in Pasadena on a business trip in 2002 or so. I banished the poor grape for 11 years, thinking it was too saccharine to be troubled with.
But that all changed when I discovered the Mosel. One of Germany's most acclaimed wine regions, the steeply-sided Mosel River Valley produces a plethora of Riesling, and while not all of it is good, its highlights are stratospheric. Start with the dry (trocken) versions, and you'll quickly overcome your Riesling bias. Given its northern latitude, the Mosel's south-facing vineyards (e.g. Urziger Würtzgarden, Bernkastler Doktor, Ediger-Elzhorberg or Bremmer Calmont), deliver a level of complexity that's fascinating yet modest enough to partner with spicy cuisines (e.g. Mosel Riesling and Indian food is one of the world's great pairings). Just over the border in France, Alsace produces Rieslings that are every bit as good and characterful. If anything, they are more approachable (translation: less funky on the finish).
But Riesling is so much more than just a dry white wine from the Northern reaches of Europe. Oregon, New York and Ontario also produce some interesting versions, and they are not all dry. The Late-Harvest Riesling from Elk Cove Vineyards in Oregon was one of the most magical white wine's I've ever sampled. It pulled quite a slight-of-hand magic trick on me: it seemed sweet and full and decadent, but it hardly clung to the palate. It was like drinking sunshine.
Top bottle: 2012 Walter J. Oster Riesling "Ediger-Elzhofberg" / 2013 Elk Cove Vineyards Late-Harvest Riesling
---
Grüner Veltliner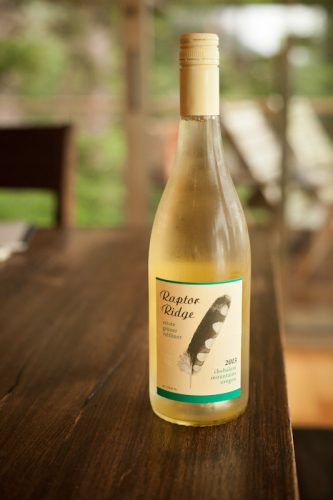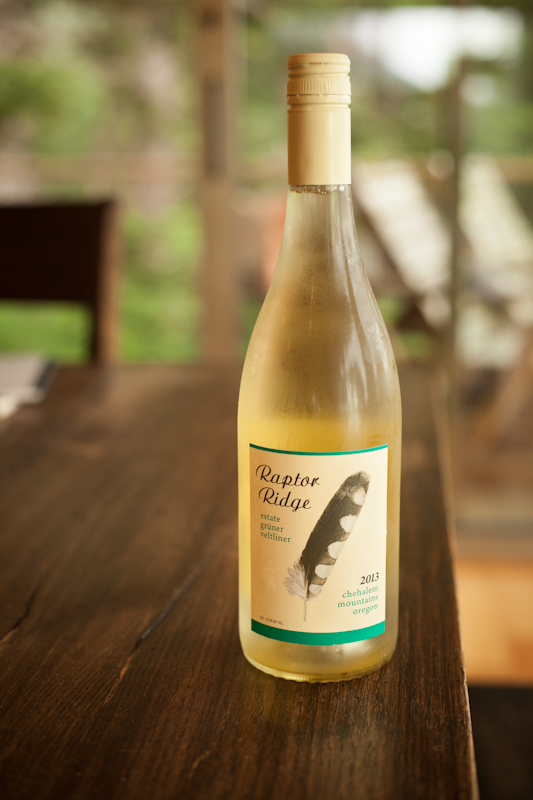 I'm fascinated by grapes that have "migrated" over the course of history, and the white grape that best embodies this is Grüner Veltliner. Originally hailing from the "Veltlin" — a lush valley that cuts into the Italian Alps north of Lake Como — "Grüner" picked up its roots and moved north and east and never looked back. Today it is synonymous with Austria, where a continental climate helps foster superior whites of refreshing crispness and balance. (Meanwhile, today's "Veltlin" isn't known for it at all, but rather excellent Nebbiolos from the village of Valtellina). The hallmark tasting note of Grüner Veltliner is pepper — some say its white pepper, but it usually comes across as bell pepper to me. This alone makes it an excellent wine for food pairings, complementing herbaceous, veg-focused dishes as well as any spicy fare you can throw at it.
Top bottle: 2013 Biohof Pratsch Grüner Veltliner (Old World) / 2013 Raptor Ridge Estate Grüner Veltliner
---