Italy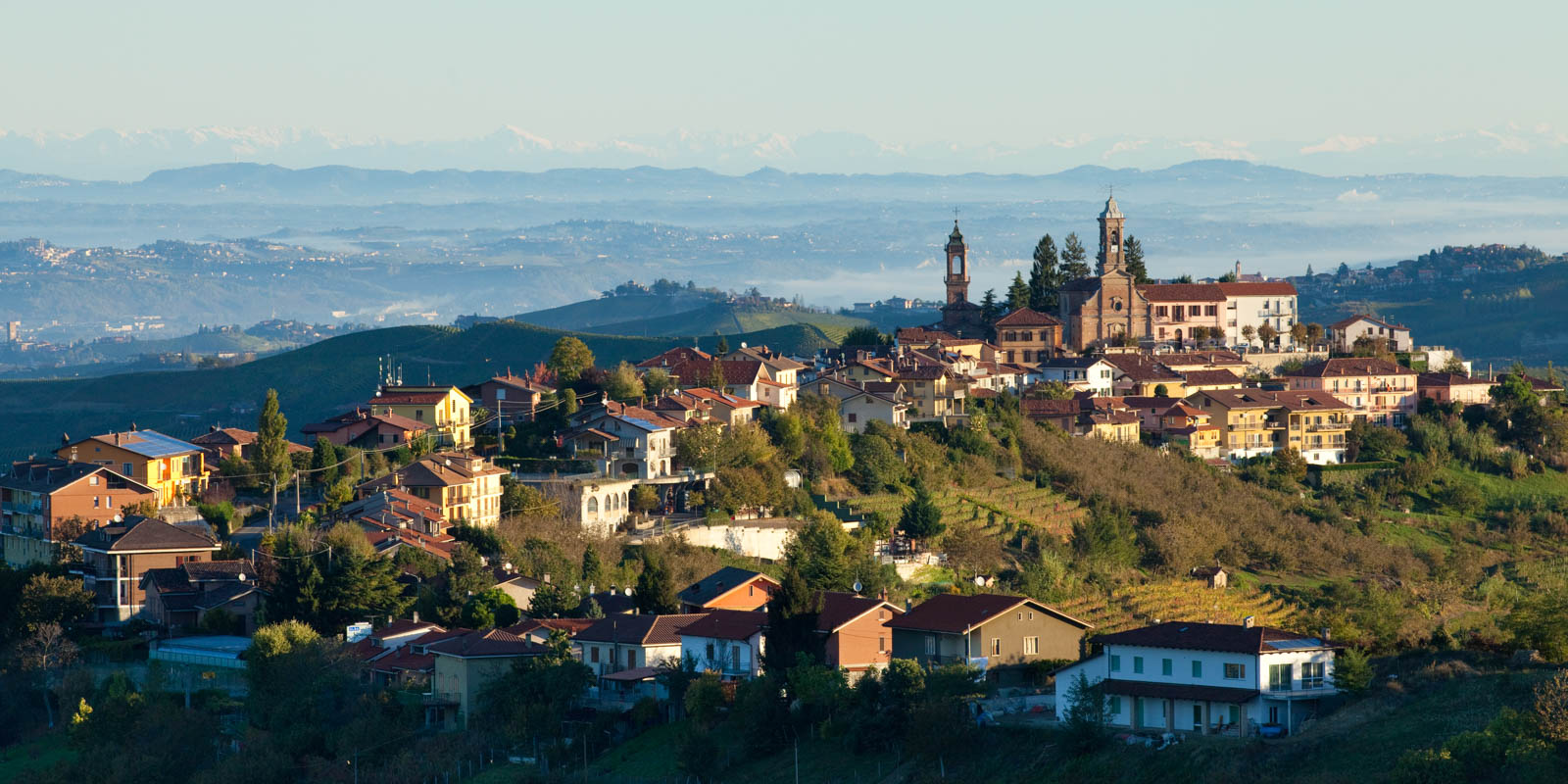 Essential Winemakers
My personal connection to Italy and its wines is deeper than any other. And so, I've consumed more Italian wine for a longer period, which means this list is currently the longest on the site.
What makes an Italian wine so special? From Friuli-Venezia Giulia to Sicily, Piedmont to Puglia, it often comes down to those wild and uniquely Italian grapes that aren't grown anywhere else. Italy's best wines are, more often than not, the collaboration of an indigenous varietal and its ability to express a certain place. I think of Nebbiolo showing off its feminine side in Barbaresco, Frappato and Nero d'Avola walking a tightrope of sweet and sour in Sicily, or a Ribolla Gialla that begs to be served with fish from the nearby Adriatic Sea.
My list has historically — and will continue to have — a bit of a bend toward Piedmont, especially its heart, The Langhe. This is where I had my "a-ha" moment with wine many years ago. As a result, it has become an area of speciality and emphasis for me. But Piedmont also dominates this list because of it's trinity of grapes: most producers make a Dolcetto, a Barbera and a Nebbiolo (usually a Barolo or Barbaresco or both, as well as an entry-level Nebbiolo). While Barolo and Barbaresco are pricey and require cellaring, Dolcetto and Barbera are ready young, and totally enchanting in their own right. Because of these two grapes, the Langhe's winemakers have an easier time meeting the Essential Winemaker criteria of three different outstanding wines across their portfolio.
Another area that is on the rise on this list is Tuscany. I know, "on the rise?" Tuscany is Italian wine to most Americans. However, I've found that the opposite of Piedmont is true: many Tuscan producers don't have as a clear a delineation from one wine to the next. Dominated by Sangiovese — a variety that is gorgeous, but not very expressive of terroir in my opinion — many winemakers in Tuscany have either failed to show something different from each of their wines, or they simply have priced themselves out of my budget with their top bottles. But with time, some jewels have emerged, beginning with Castello di Volpaia. See below.
Our list for Italy will probably grow faster than any other because — in my opinion — it is the world's most complex and idiosyncratic wine country. There is just so much exploring to do.

---
Abbazia di Novacella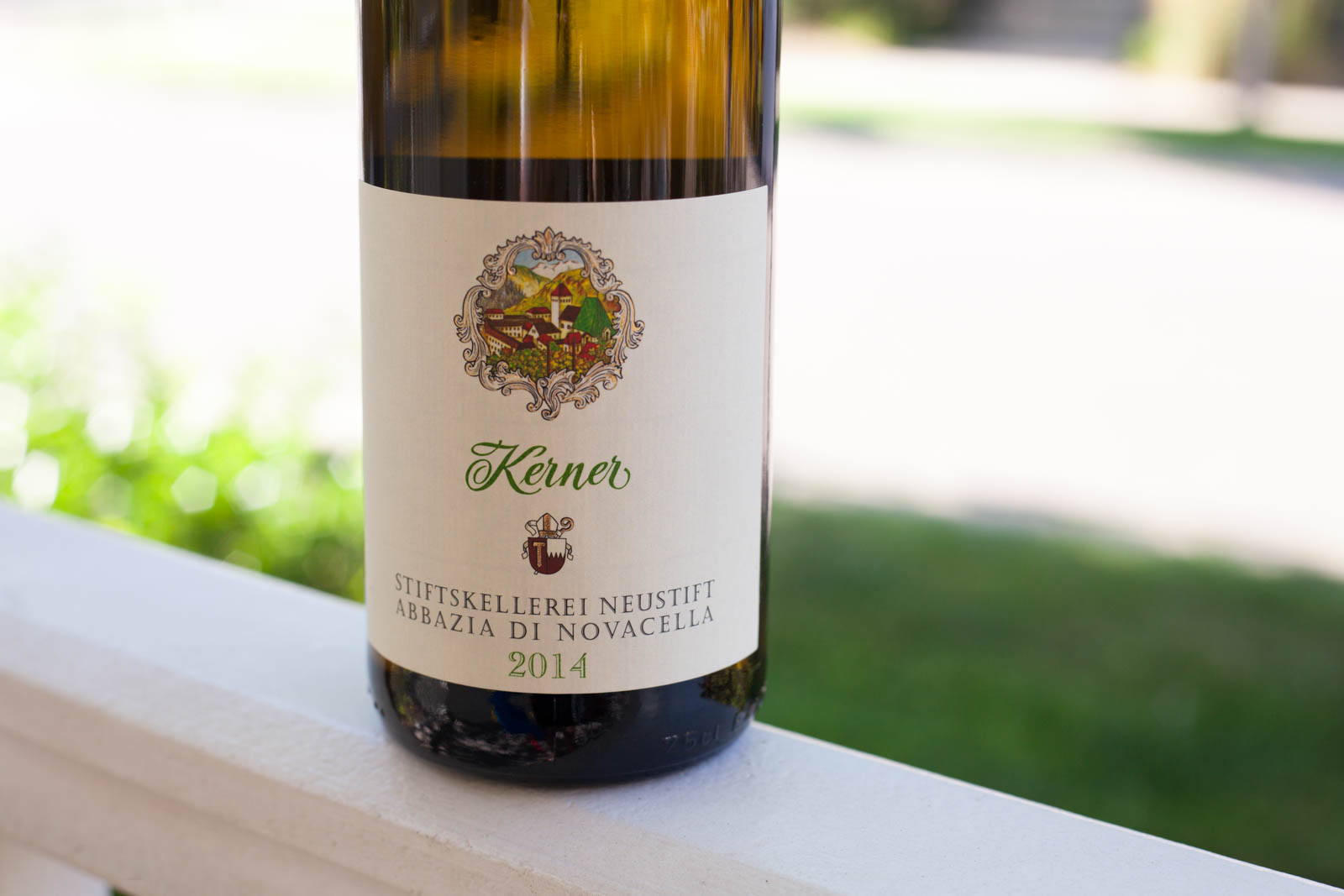 Alto Adige Valle Isarco DOC •  www.abbazianovacella.it
What they make: A full line of classic, elegant and straight-forward wines typical of Italy's northern Alto Adige region: a plum-tastic Lagrein with notes of wintergreen mint, a light Schiava that marries almond and pie-cherry, and an exquisite Kerner, a white wine that brings savory, nutty and floral scents together in an intriguing manner.
Why I am partial: Kloster Neustift is an Augustinian monastery underneath the Dolomites where the monks take vows of chastity, obedience and poverty. Yet they still support themselves financially through the sale of these wines. As much as I love their Lagrein and Schiava, its their Pinot Grigio which puts them on this list: it is easily Italy's best, as it is more similar to a fine dry Riesling than any of the insipid, crummy Italian "P.G." on the market.
Importer: Michael Skurnik Wines
Read more: Only in Northern Italy: The Simple Beauty of Lagrein // Schiava from Alto Adige

---
Azienda Agricola COS
Vittoria, Sicily •  www.cosvittoria.com
What they make: Fresh, vibrant and beguiling red and white wines from the southern edge of Sicily. All told, they make 11 wines including two Cerasuolo di Vittoria (a blend of Nero d'Avola and Frappato) and two whites that are technically "orange wines" since they are fermented on the skins. There is also two 100% Nero d'Avola bottlings — of these two, I've only sampled the Nero di Lupo and it is off-the-charts delicious. Only two of their wines are aged in oak.
Why I am partial: Founded by Giambattista Cilia, Cirino Strano and Giusto Occhipinti, Azienda Agricola COS has been one of Italy's most forward- (and oddly, backward-) thinking wineries since its inception in 1980. Forward-thinking in the sense that they helped launch a renaissance in Sicilian fine wine, particularly in elevating the standing of the island's only DOCG wine, Cerasuolo di Vittoria. I say "backward-looking" because they embrace the oldest vessel for aging wine — the clay amphorae — and follow the practices of biodynamics which emerged in the mid-19th century. The results, however, speak for themselves. Every bottle of COS that I have had has been a struggle: they are complex, vibrant and refreshing, yet oddly elusive. Unlike any other fleet of wines to cross my palate.
Also be on the lookout for wines from Arianna Occhipinti — the niece of COS co-founded Giusto Occhipinti. She may be on this list someday as well, once I hunt down more of her wines, but her SP68 Rosso is further proof that the legacy of Azienda Agricola COS is nothing short of remarkable.
Importer: Domaine Select
Read more: Sicily: Italy's Most Exciting Wine Region

---
Castello di Volpaia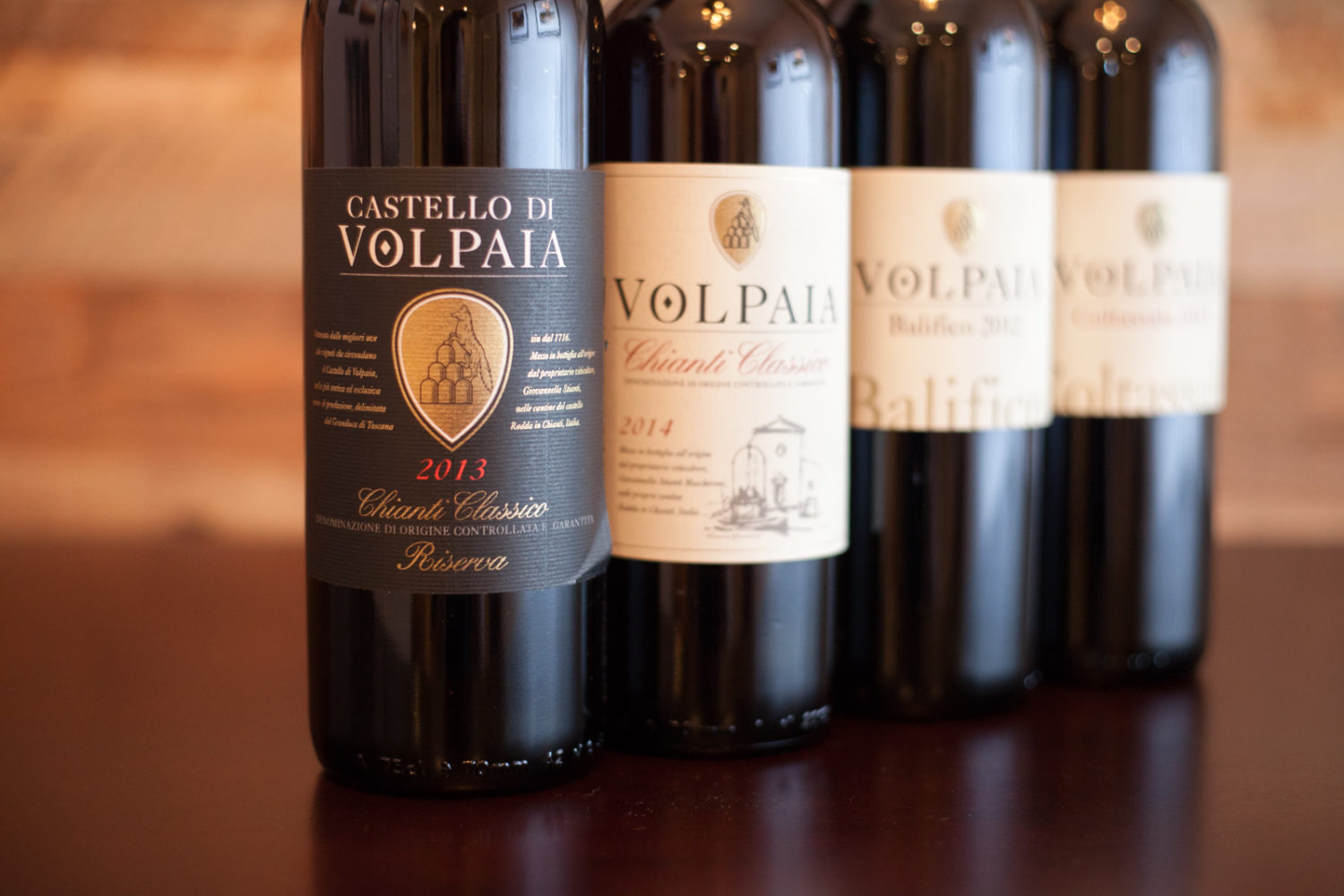 Chianti Classico, Tuscany •  www.volpaia.com
What they make: Castello di Volpaia has the standard Chianti Classico roster of wines: a Chianti Classico DOCG, a Riserva with a little more aging, a single-vineyard Chianti Classico, a Chianti Classico Gran Selezione, two Toscana IGT red wines where they can bend the rules as they please, and of course, a Vin Santo. I have sampled every one — four of them by the bottle with a meal — and they are all extraordinarily elegant, detailed and precise wines. They also have a separate label called Prelius that specializes in wines from Maremma. The Vermentino from this brand is quite good.
All of their wines are certified organic, and they are striving for zero CO2 emissions in their winery practices. Neither of which are a prerequisite, but kudos to them for making organic viticulture and sustainability a priority.
Why I am partial: Chianti means one thing: Sangiovese. Sure, there are other grapes often blended in, but the star of the show is unequivocally Sangiovese. From my experience, no one makes this star shine brighter than Castello di Volpaia. Their wines have an elegant and feminine quality to them, with heavenly aromas and evenly balanced acidity and tannins across the entire flight of wines. Chianti Classico often fatigues the palate with oak; Volpaia's version does the opposite: it is engaging from the moment the bottle is opened to the moment the bottle is empty.
Of particular note is the single-vineyard "Coltassala," which may be my favorite Sangiovese-based wine, period. Further up the ladder is Il Puro, a Gran Selezione which may be even better (based on the single sip I had at a trade event … I prefer to review wines by the bottle with a meal). But until you're ready to drop $120 on a Chianti Classico, their base-level bottling (at $19) is the best in the business as well.
Importer: Wilson Daniels
Read more: The Wines of Castello di Volpaia

---
Marchesi di Grésy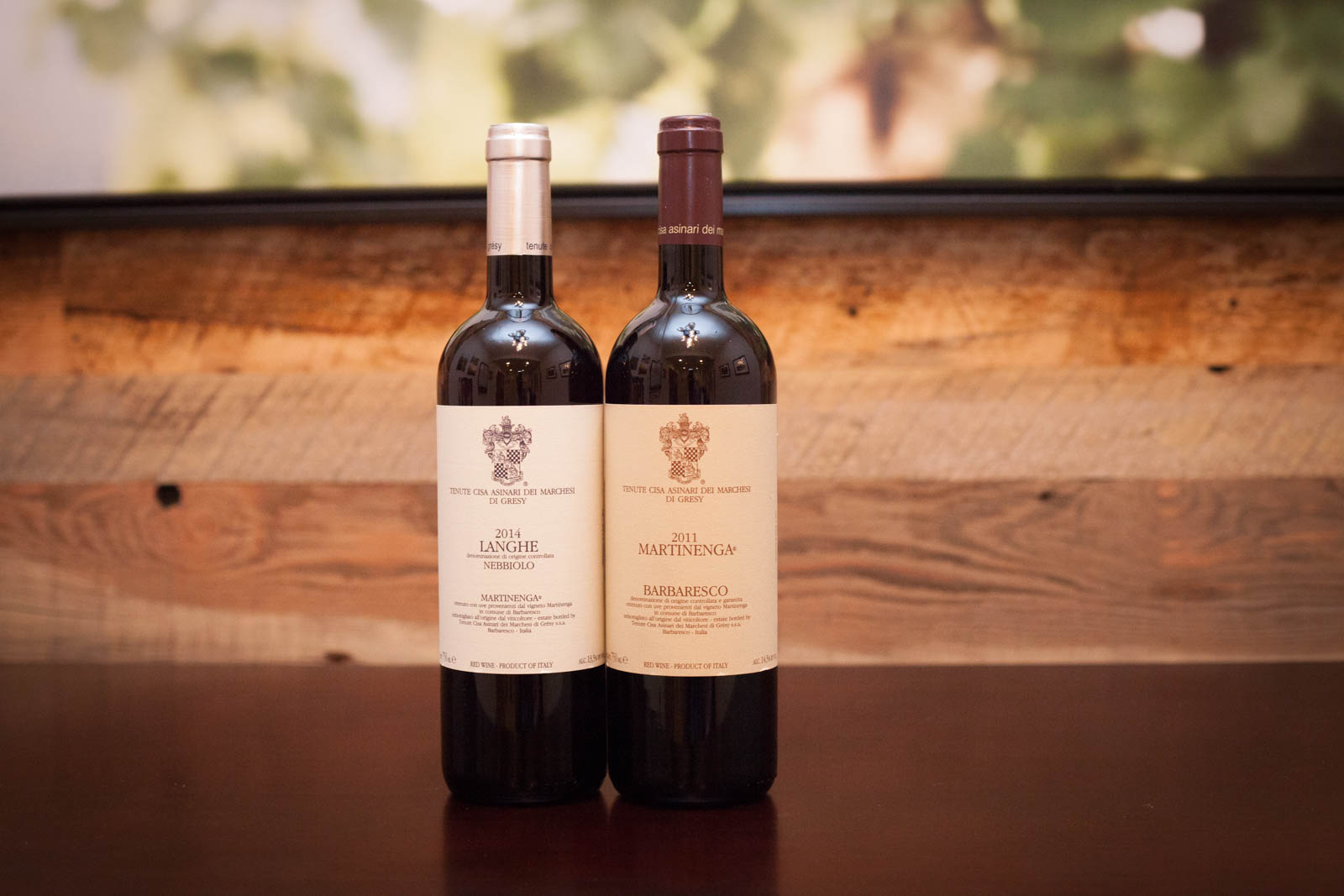 Barbaresco, Italy • www.marchesidigresy.com
What they make: Some of the finest wine from the finest appellation in Italy, Barbaresco. Look for their cru-designated wines from the Martinenga vineyard, mineral-driven white wines, as well the "usual suspects" of Piedmont — Dolcetto, Barbera and Nebbiolo.
Why I'm partial: Marchesi di Gresy is a standout in a region that stands out. I prefer Barbaresco to Barolo (and pretty much any wine in the world) because of its delicate, floral-and-earth qualities, and because they are approachable at a younger age. And Marchesi di Gresy's trio of Barbaresco wines from the Martinenga vineyard are at the pinnacle. It took me a second tasting — with winemaker Alessandro Cisa Asinari di Gresy no less — to fully wrap my head and heart around their complexity and beauty. The day after that tasting, their aroma would revisit me, even when I was thinking of something totally different. Not many wines can do that.
The standard Martinenga Barbaresco bottling is great, and very affordable. The Camp Gros and Gaiun bottlings — both from specific plots within Martinenga — represent the best of the appellation. They are worth ponying up for.
Also not to be missed is their Sauvignon Langhe. It'll make you wonder why the world doesn't spend more time hunting down white wines from the Langhe.
Importer: Dalla Terra Winery Direct
Read more: A Vineyard's Story: Martinenga Barbaresco

---
Marco Felluga / Russiz Superiore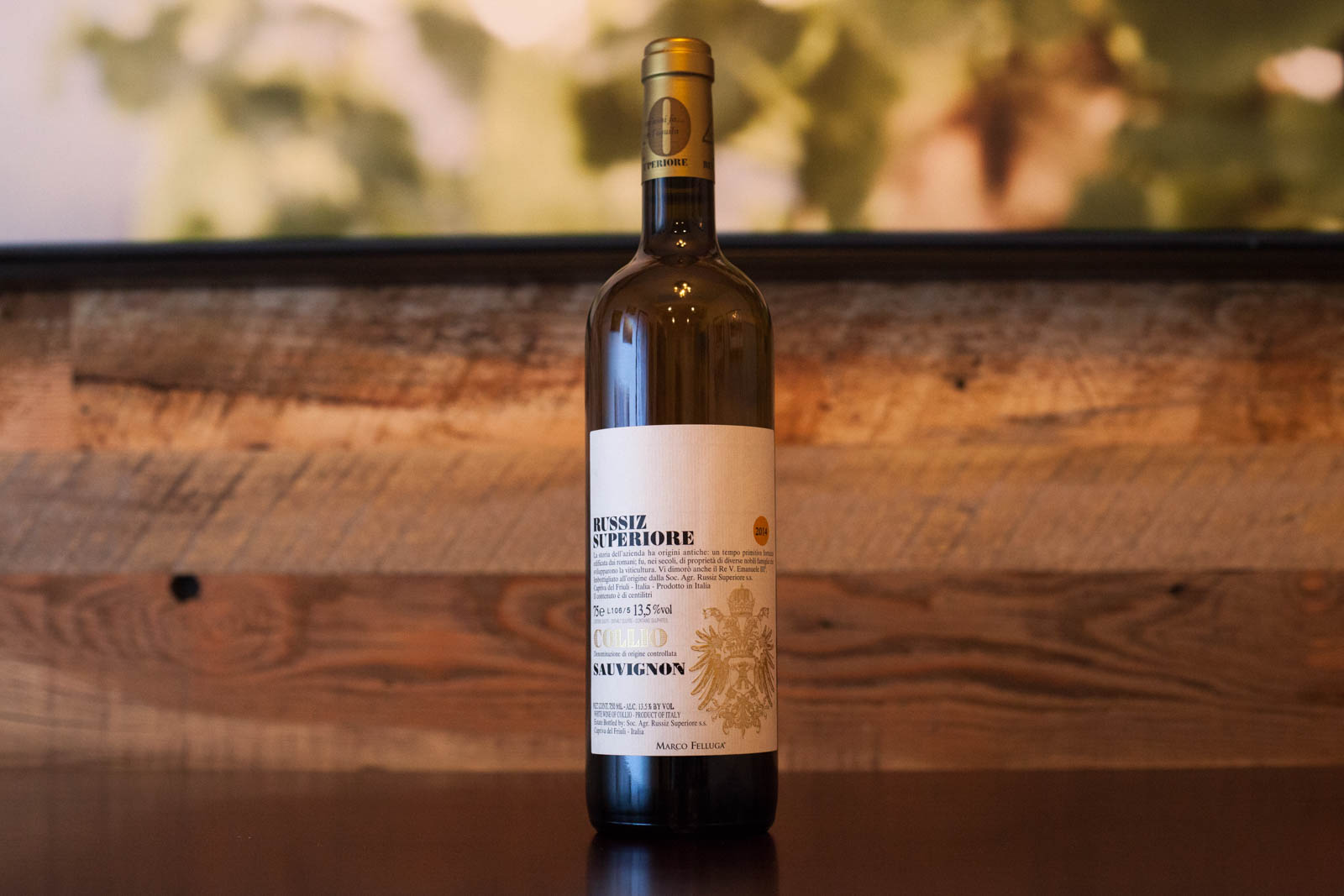 Collio Orientali del Friuli • www.marcofelluga.it
What they make: Some of the purest, most precise and refreshing white wines I've ever enjoyed, from the northeastern corner of Italy. Two brands under one winemaker, together they offer 26 different wines, at least at last check. But stick to what the area is best known for: indigenous varietals Friulano and Ribolla Gialla, as well as minerally Sauvignon Blanc and a Pinot Grigio that will change your opinion of what Pinot Grigio can be.
Why I am partial: The white wines of Friuli-Venezia Giulia — while being hailed regularly as the best in Italy — are still not readily available. But of the Friulian winemakers who do import to the United States and are distributed widely, Marco Felluga and Russiz Superiore are easily the best in my opinion. Few winemakers can present so many layers to a white wine while still retaining a precise focus and ensuring the wine supports a wide variety of dishes. I haven't tried their red wines yet, but will continue to seek them out.
Importer: Dalla Terra Winery Direct
Read more: Russiz Superiore Collio Sauvignon

---
Nino Negri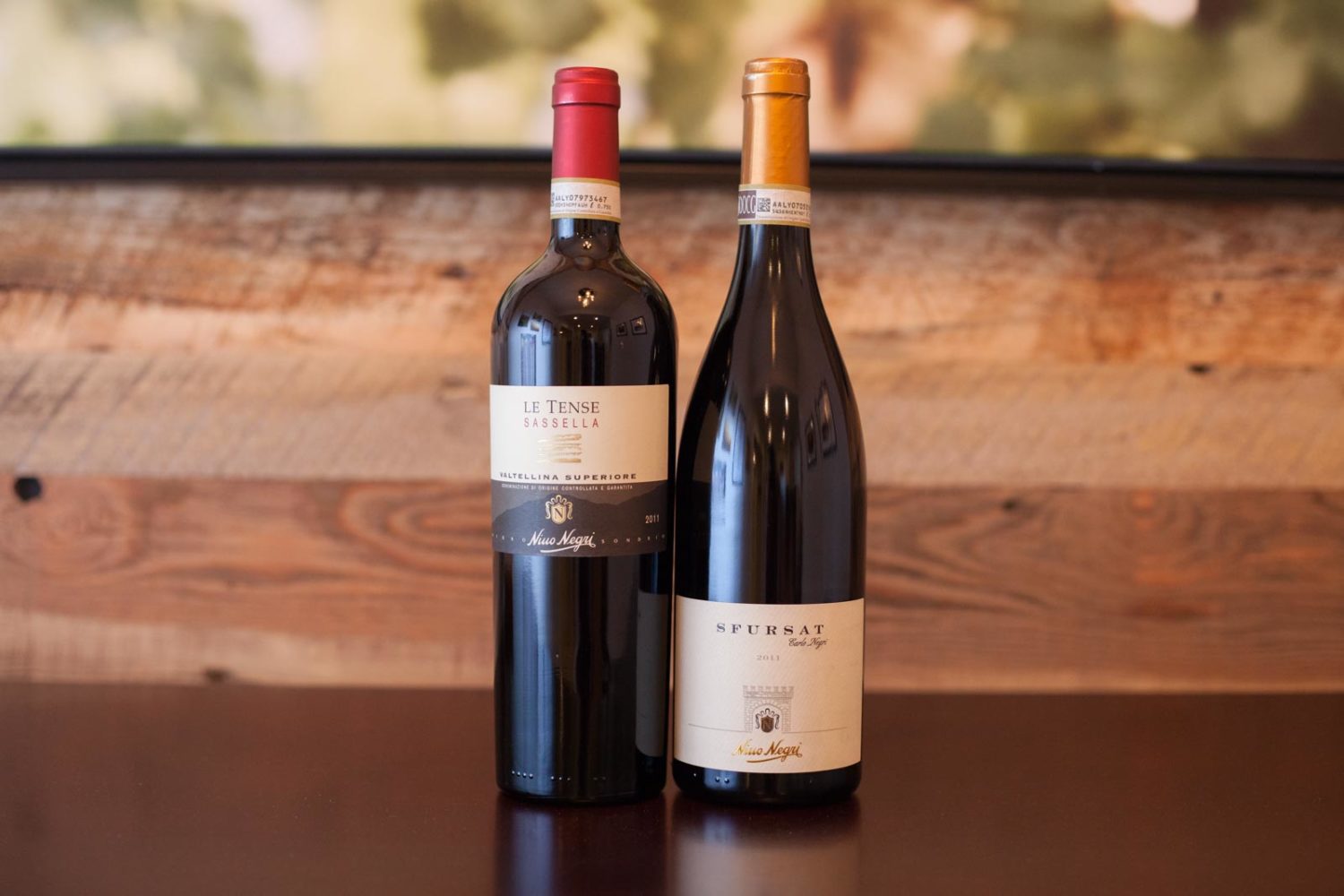 Valtellina, Italy • www.ninonegri.net
What they make: A huge roster of mostly Nebbiolo-based wines from Italy's Valtellina region northeast of Lake Como. At the top end of the range you will find three different Sforzato di Valtellina (a Nebbiolo wine made in the style of Amarone), and 13 different bottlings of Valtellina Superiore. Also look for their white blend, Ca' Brione, as well as Grappa and a traditional method sparkling wine called Cuvée Negri (not yet tasted).
Why I'm partial: Valtellina Superiore is — in my opinion — the most underrated red wine in Italy, and the versions made by Nino Negri are consistently excellent ambassadors of this light-bodied, aromatic Nebbiolo. The black-label "Inferno" Valtellina Superiore is the wine that turned me onto to this compelling region, while "Le Tense" is currently the best of the lot. Both are accessible in youth, but will improve with age.
I have also sampled one of their three Sforzato di Valtellina bottlings — called "Sfursat" — and found it to be a monstrous powerhouse of detail, persistence and intrigue. I'm holding on to a 2010 vintage for as long as possible to see how it develops.
However, where Nino Negri really shows its versatility as a wine house is the Ca' Brione. Simply put, this delicate, creamy and toasty white wine is delicious and worth every penny.
Importer: Frederick Wildman
Read more: New Obsession: Nino Negri & Valtellina / A Different Expression of Nebbiolo: Valtellina Superiore

---
Pio Cesare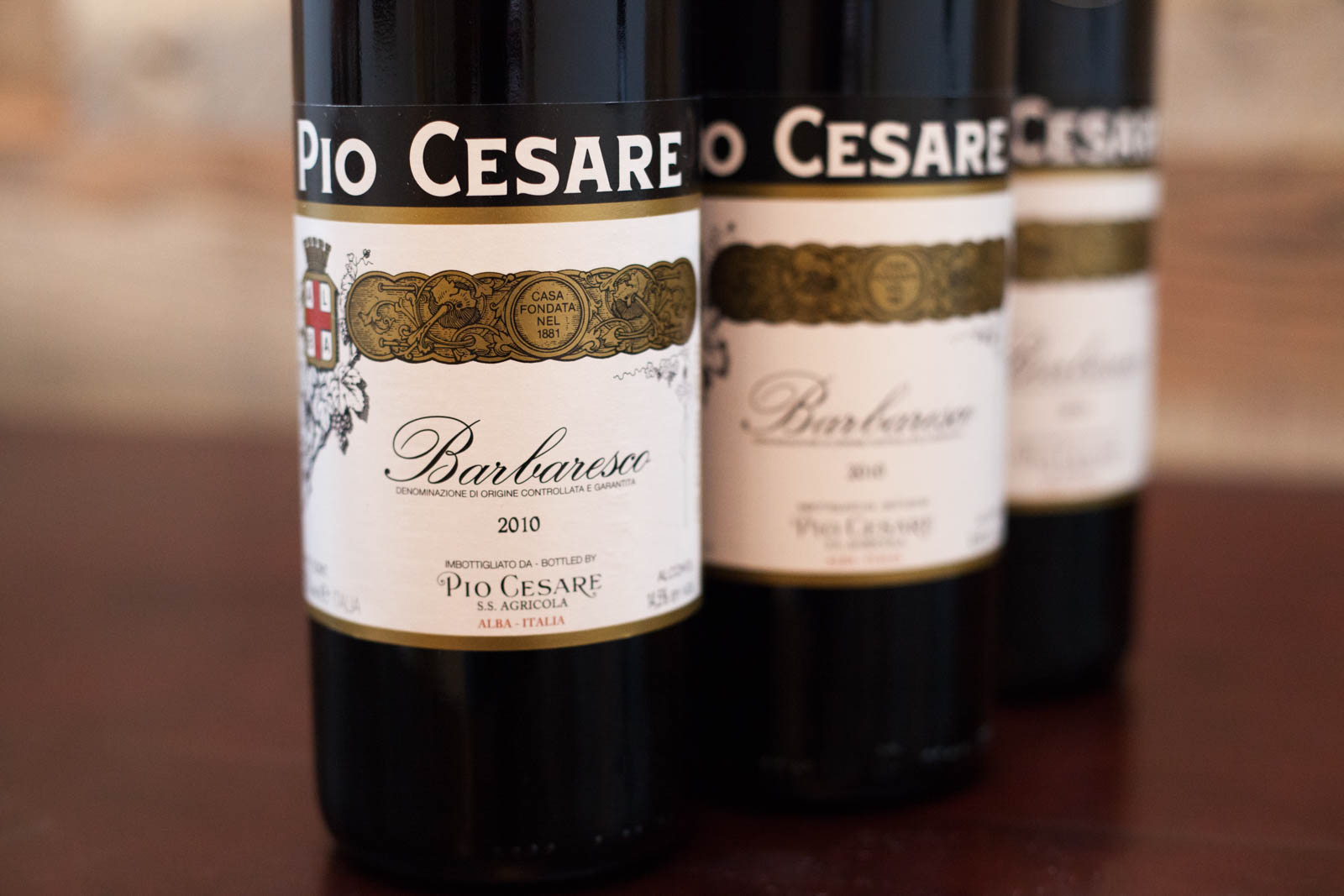 Alba, Italy • www.piocesare.it
What they make: Exquisite Barolo and Barbaresco, Nebbiolo, Barbera d'Alba, Dolcetto d'Alba, Arneis, Gavi, Chardonnay and Moscato d'Asti.
Why I'm partial: Pio Cesare is responsible for two of the five greatest wines I have ever tasted: a 2010 Barbaresco and a 2004 Barolo from the Ornato vineyard. Beyond that, they offer a lifetime of wine-drinking adventures with a portfolio of wines that spans Piedmont's signature grapes. They would make a fabulous introduction to Piedmont if they didn't set the bar so high.
Their standard Barbera d'Alba tastes like an upper-echelon fine wine (for $24), and their Dolcetto d'Alba may be the best I've had. But the wines of Pio Cesare really sing at the top end. The aforementioned Barolo from the Ornato vineyard is the only wine I wouldn't hesitate spending $100 for. Considering their long history, respect for tradition but willingness to embrace modern techniques, they'll continue to sit at the top of the hill in Piedmont.
Importer: Maisons Marques & Domaines
Read more: Transcendent Barbera d'Alba from Pio Cesare

---
Produttori del Barbaresco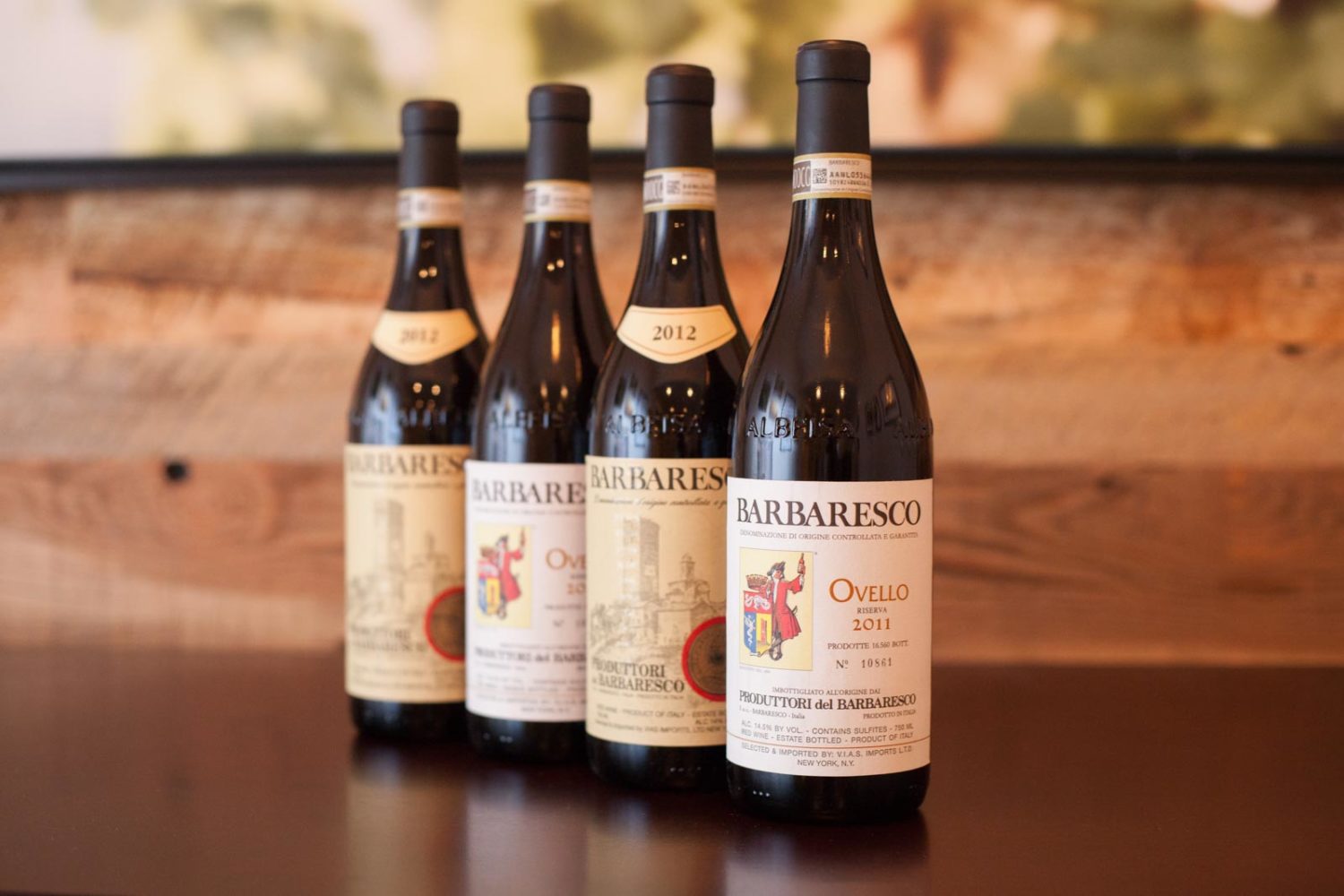 Barbaresco, Italy • www.produttoridelbarbaresco.com
What they make: Nothing but Nebbiolo. Really, really beautiful Nebbiolo.
One of the world's greatest wine co-operatives, Produttori del Barbaresco makes up to 11 different bottlings each vintage, from more than 50 wine growers in the Barbaresco area. Of these, nine are single-vineyard Reserva Barbaresco that are only made in the best vintages. The other two wines are a multi-vineyard blend of Barbaresco and a Langhe Nebbiolo — two of Italy's greatest value wines.
Why I'm partial: Yes, the wines of Produttori del Barbaresco are consistently excellent, but what they offer to an adventurous Italian wine lover — in terms of horizontal tastings from a single area from a single winemaker with a singular ethos — is unparalleled. Without the gravitas of a celebrity winemaker, and with an emphasis on traditional winemaking processes, these wines have a purity and consistency that make them the perfect gateway to the wonderful wines of the area.
I've only sampled five of their 11 wines, but of those I've tasted, my favorite is the 2011 from the Ovello vineyard. It takes the aromatic characteristics of Nebbiolo — the cherries, the roses, the tar — and amplifies them to a significant degree, all without blowing out your palate with tannic overload. There are also distinct details of raspberry and bitter espresso that I'd like to think are the distinct hallmarks of this particular vineyard. Perhaps I should drink more to find out.
Importer: Vias Imports, Ltd.
Read more: Produttori del Barbaresco: An Essential Winemaker of Italy

---
Vietti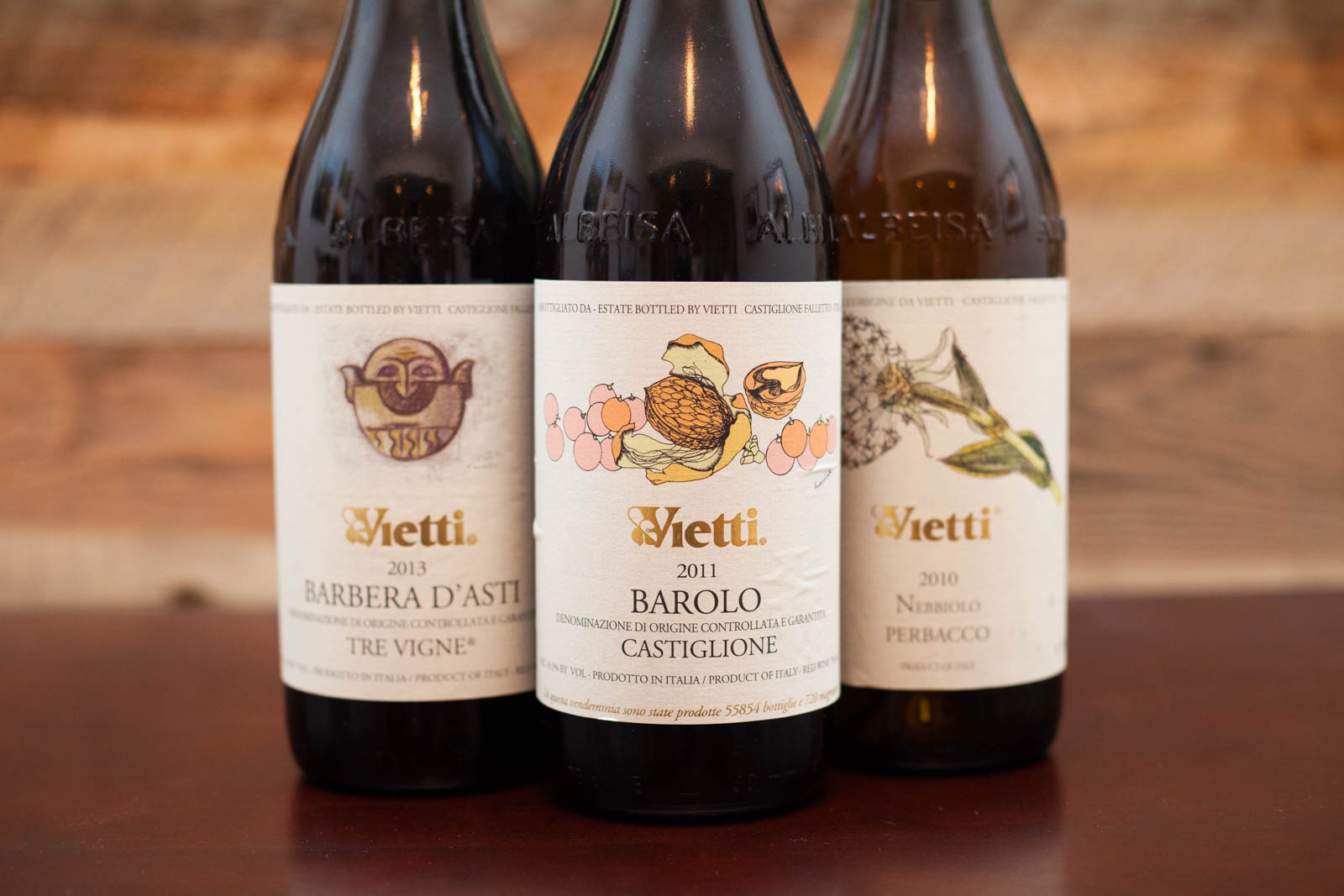 Castiglione Falletto (Barolo DOCG) • www.vietti.com
What they make: Vietti is one of Piedmont's most storied winemaking houses, with the Vietti name first gracing bottles in 1919 (but the family has been producing wine since the 19th century). Today, they offer an impressive array of wines, 16 in total at last check, ranging from excellent everyday Barbera d'Asti, to elegant Roero Arneis (an indigenous white grape they helped save in the 1970s), to six different Barolos.
Why I am partial: Helmed by Luca Currado, Vietti is one of the most consistently excellent winemakers in Italy. You won't find any Chardonnay or other international grapes in their portfolio. Vietti is loyal to Piedmont's grapes, but not just Nebbiolo. Luca's father helped resurrect Arneis in the late 1960s, and Luca has been instrumental in elevating the profile of Barbera with the Barbera d'Asti "La Crena" and Barbera d'Alba "Vigna Vecchia Scarrone" bottlings.
But let's not forget the Nebbiolo, either. "Perbacco" is an entry-level Nebbiolo Langhe that is not only available everywhere, but is a reliable, easy choice with great value — the perfect first-taste of Nebbiolo if you've never tried it. Next, step up to the Barolo di Castiglione Falletto — a blend from a variety of vineyards in the Barolo region — which will give you a sense for how the Nebbiolo grape transforms in the vineyards of Barolo (all without spending more than $50). Vietti also bottles several single-vineyard cru Barolo and Barbaresco, which I'll just have to get to at a later date.
Importer: Dalla Terra Winery Direct
Read more: The Long Story Arc of Barolo // Vietti & the Rascal: Roero Arneis // 15 Great Wines for Fall (2015 Edition) // The Simple Joys of Moscato d'Asti // A Vineyard's Story: Barbera d'Asti from La Crena

---
Zenato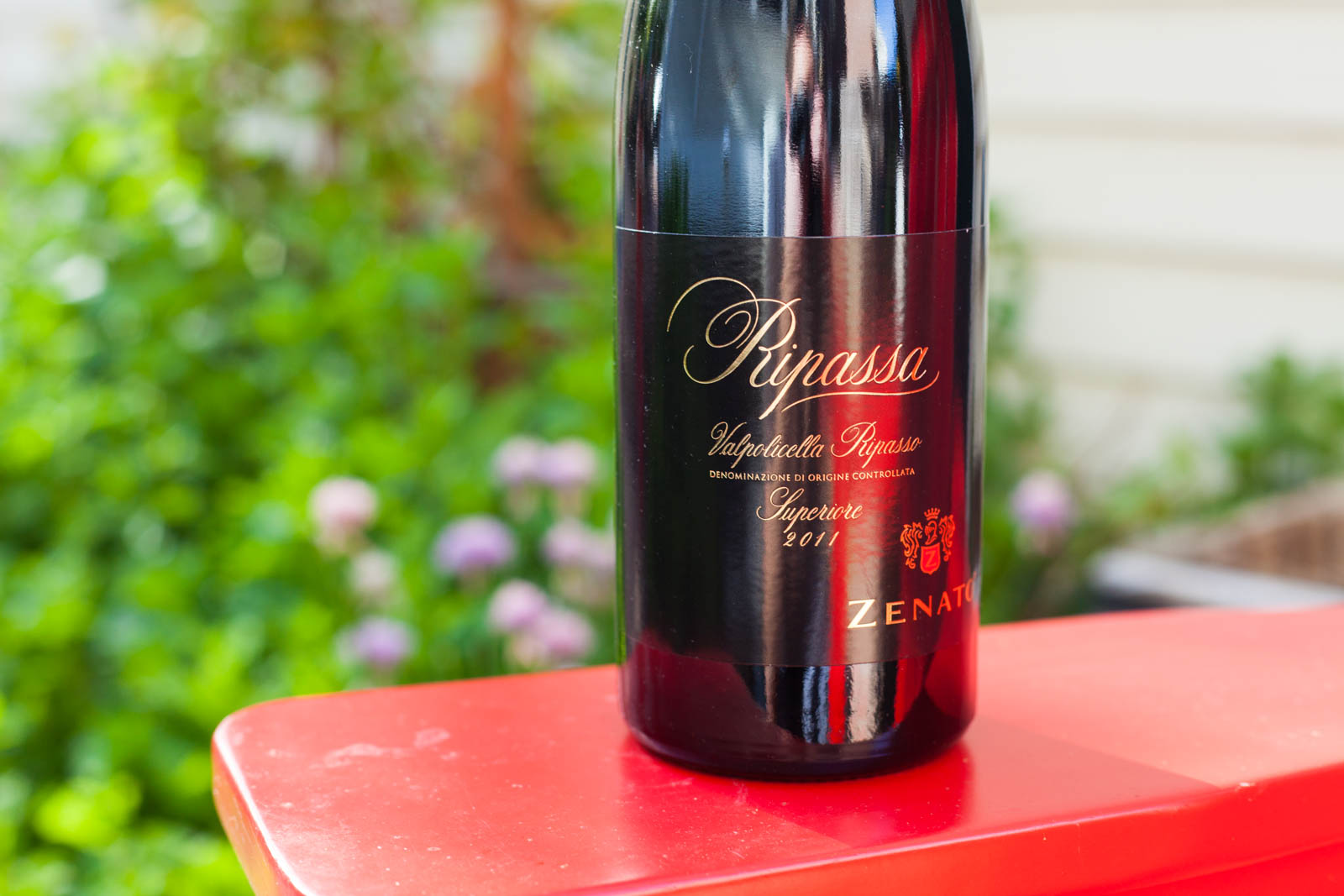 Valpolicella • www.zenato.it
What they make: Veneto's Valpolicella wine region is a world apart (even by Italian standards), and the suite of wines from Zenato are the perfect crash course for falling in love with them. Try their "entry-level" Superiore for a first-taste of the region, their "Alanera" proprietary blend as a next step, and then splurge for their "Ripassa" and Amerone as a final step.
Why I am partial: As I began to explore the Valpolicella region at home, I kept discovering that Zenato's wines excelled over others. They are distinct, focused and decidedly indulgent with the right amount of acidity: rich black and purple fruit, and layers of vanilla, raisins and violets. No other wine that I have tasted better shows what Valpolicella is capable of than their five-star "Ripassa."
Importer: The Winebow Group
Read more: Baby Amerone? Zenato Alanera Rosso Veronese // So Awesome: Zenato "Ripassa" Valpolicella Superiore Ripasso
---