Germany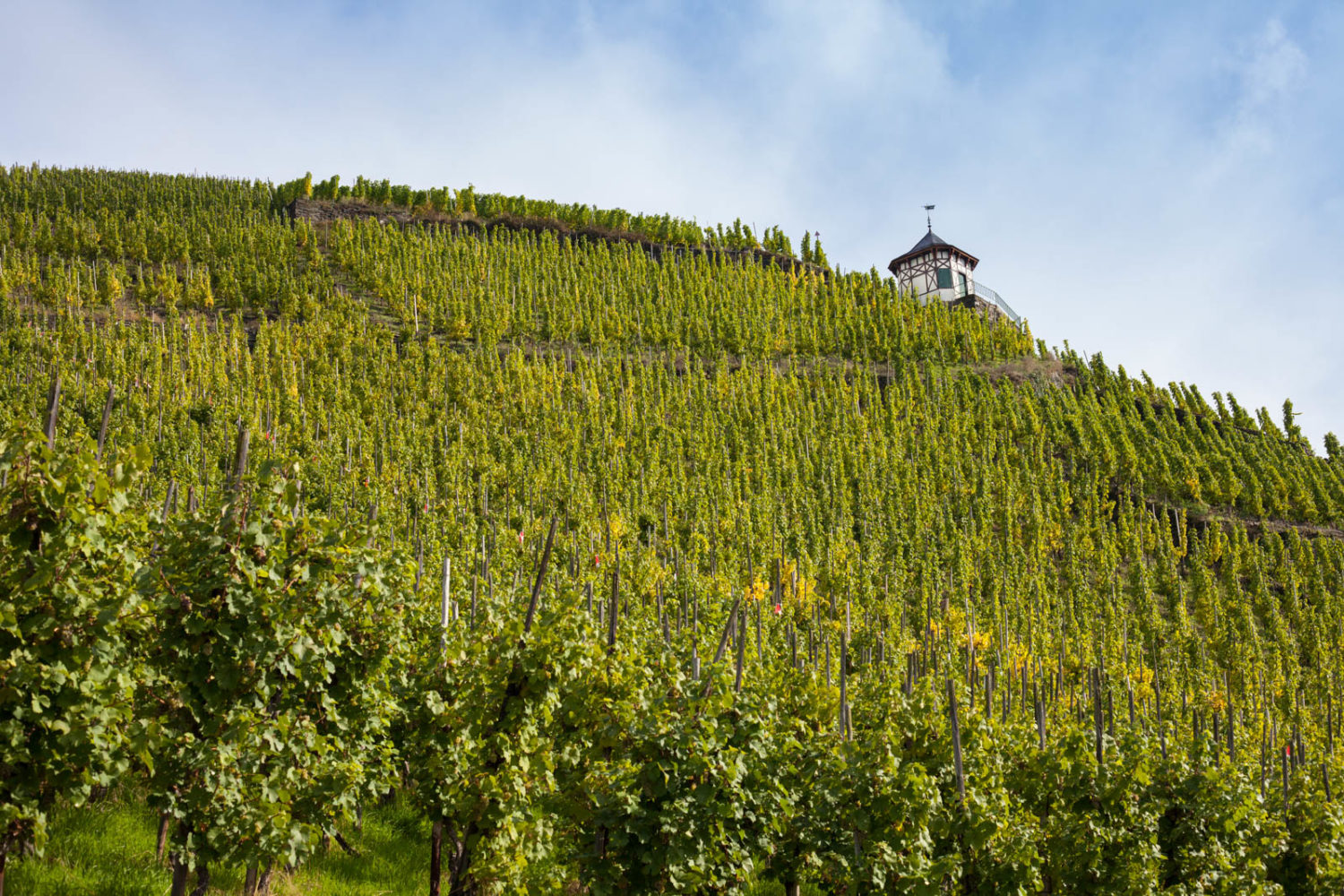 Essential Winemakers
Germany presents numerous challenges to amateur wine enthusiasts. What does trocken mean? How about auslese? Or Qualitätswein bestimmter Anbaugebiete? Austere-looking labels and funny smelling Riesling can further add to your bemusement.
However, German wines are capable of amazing illusion. Germany does not bask in the sun as much as France and Italy, yet its hallmark grape — Riesling — frequently surprises me with its brightness. All of my recollections from traveling up and down the Mosel River have a tinge of chill to them. I remember that cold wind, the drab skies, the concern of winemakers that winter would happen before the grapes were even ripe. And yet, vintage after vintage, we discover that German Rieslings shine brighter than many of their counterparts. The good ones offer a little sweetness, but the great ones create the illusion of sweetness.
From my experience, Germany's red wines are either grossly underrated or terrible, though in all fairness, every one that I have had in the United States has been very good. Very little red wine is imported into the U.S., but what is, has turned out to be very interesting.
---
Dr. Pauly Bergweiler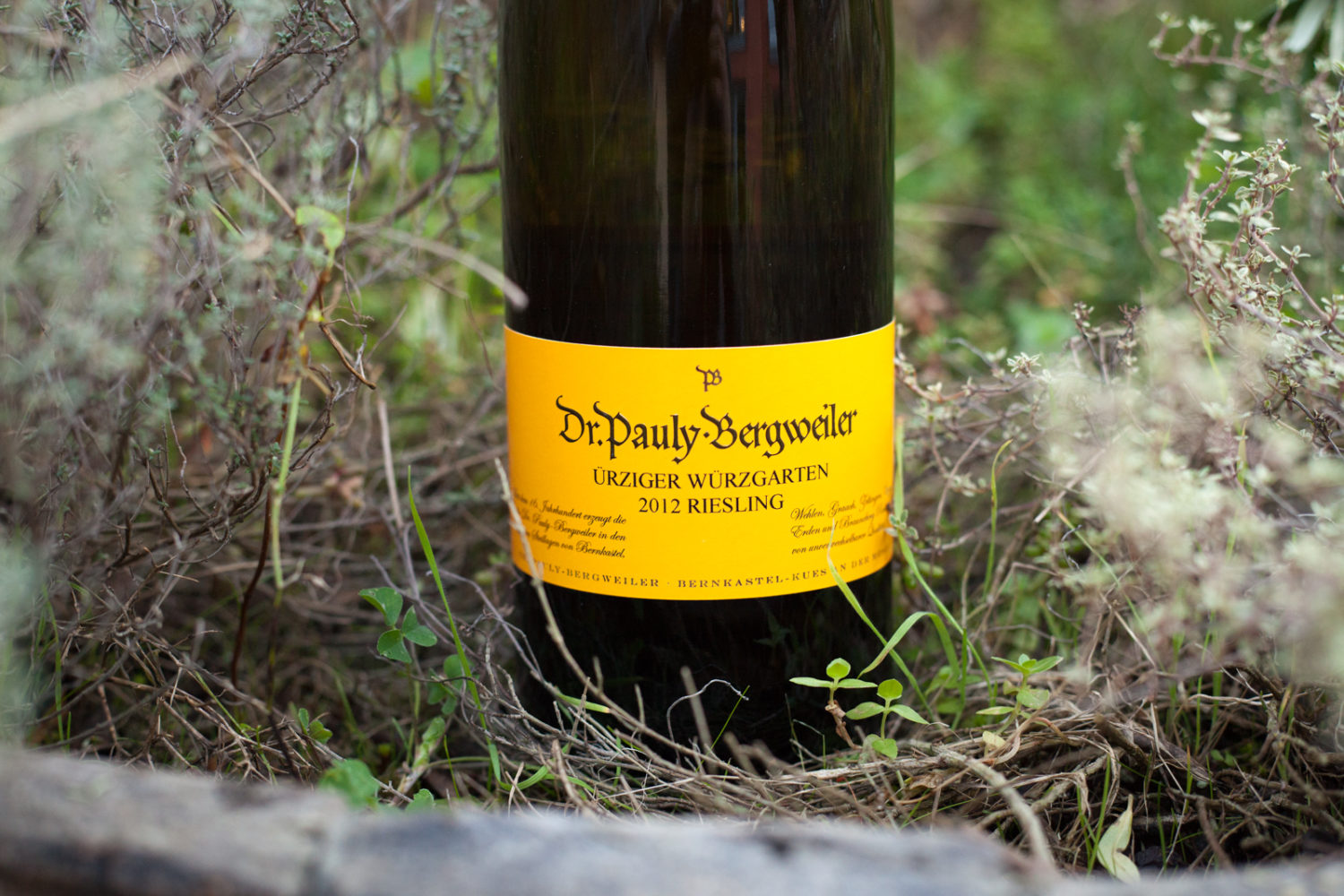 Bernkastel-Keus (Mosel) • www.pauly-bergweiler.com
What they make: This Bernkastel-Kues winemaker offers several Riesling from some of the "grand cru" vineyards of the middle Mosel River: Bernkasteler Doctor, Wehlener Sonnenuhr and my personal favorite, Ürziger Würzgarten. Each offering has dry, off-dry and sweet versions. I have not sampled their Spätburgunder (Pinot Noir) just yet, but would love to.
Why I'm partial: Like Walter J. Oster, my fondness stems from personal experience. During my trip to the Mosel River, I concluded an amazing day of sightseeing in Bernkastel-Keus with a stop at Dr. Pauly Bergweiler's tasting room. There — with a map of the middle Mosel River spread out before — I received an education in slate-based terroir. Of their wines, the Riesling grown on Ürzig's red slate terraces was the most intriguing. I still have the bottle, and have waffled between cellaring it for a dozen years or "just open it already!" It's not readily found in the United States, so for now, its aging into an interesting beast.
Importer: Wine Sellers Ltd.
Read more: Pauly Bergweiler Wehlener Sonnenuhr Riesling

---
Walter J. Oster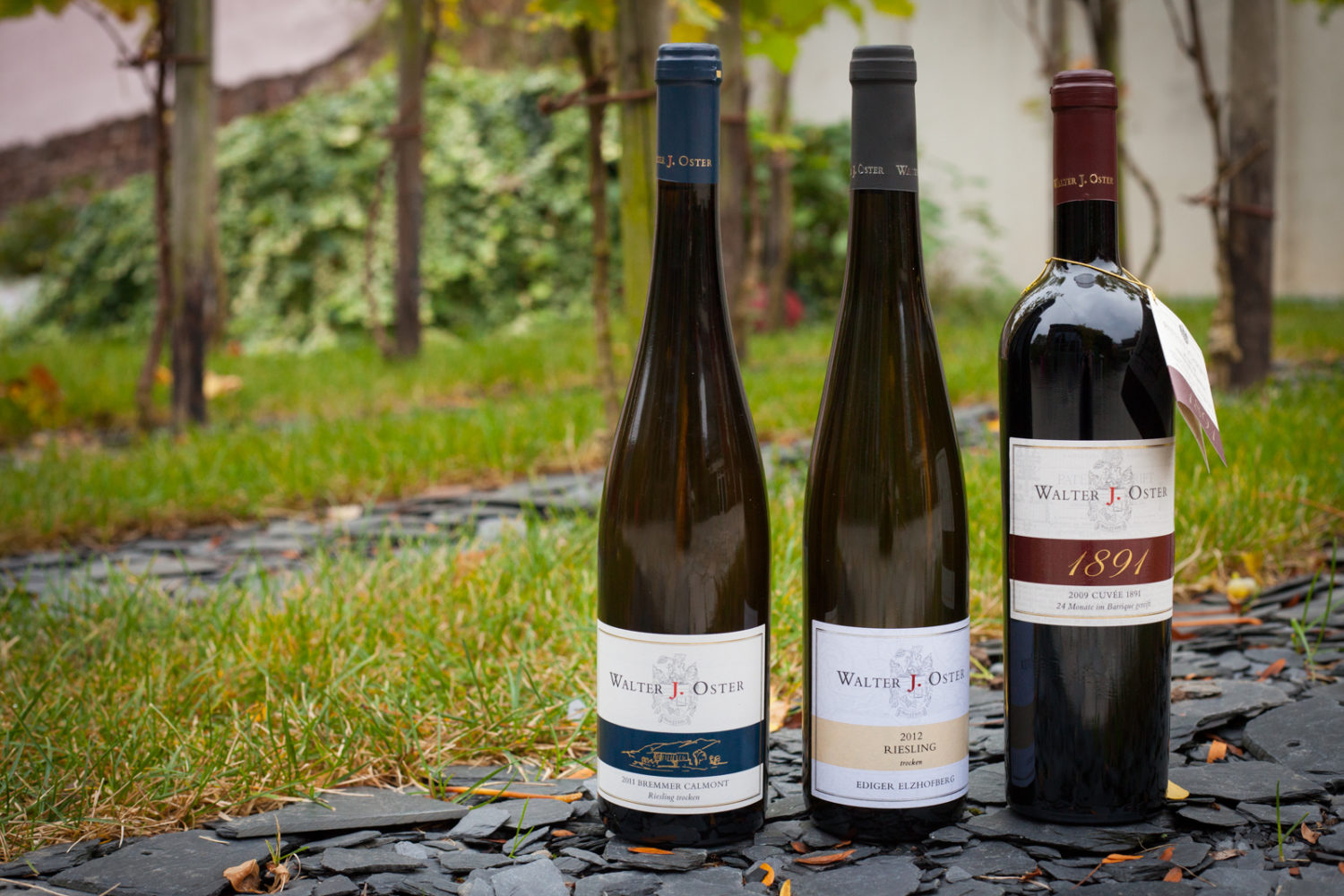 Sankt Aldegund (Mosel) • www.weingutoster.de
What they make: Easy-drinking, explosively flavorful Riesling from an overshadowed bend in the Mosel River. They also make an eclectic and decadent Spätburgunder (Pinot Noir) called Cuvée 1891.
Why I'm partial: Ediger-Eller, where many of their grapes are grown, is one of my favorite hamlets along the Mosel River. Their tasting room in Sankt Aldegund has none of the Gothic intimidation or conceited luxury of other tasting rooms in the area, and in the end, their Ediger Elzhofberg and Bremmer Calmont Rieslings were two of the most interesting, terroir-driven wines I've had.
Special note: Walter J. Oster does not import into the U.S.
Read more: An Extraordinary German Riesling // A Vineyard Story: Bremmer Calmont, Germany // Completing the Trifecta: Walter J. Oster Cuvée 1891
---