France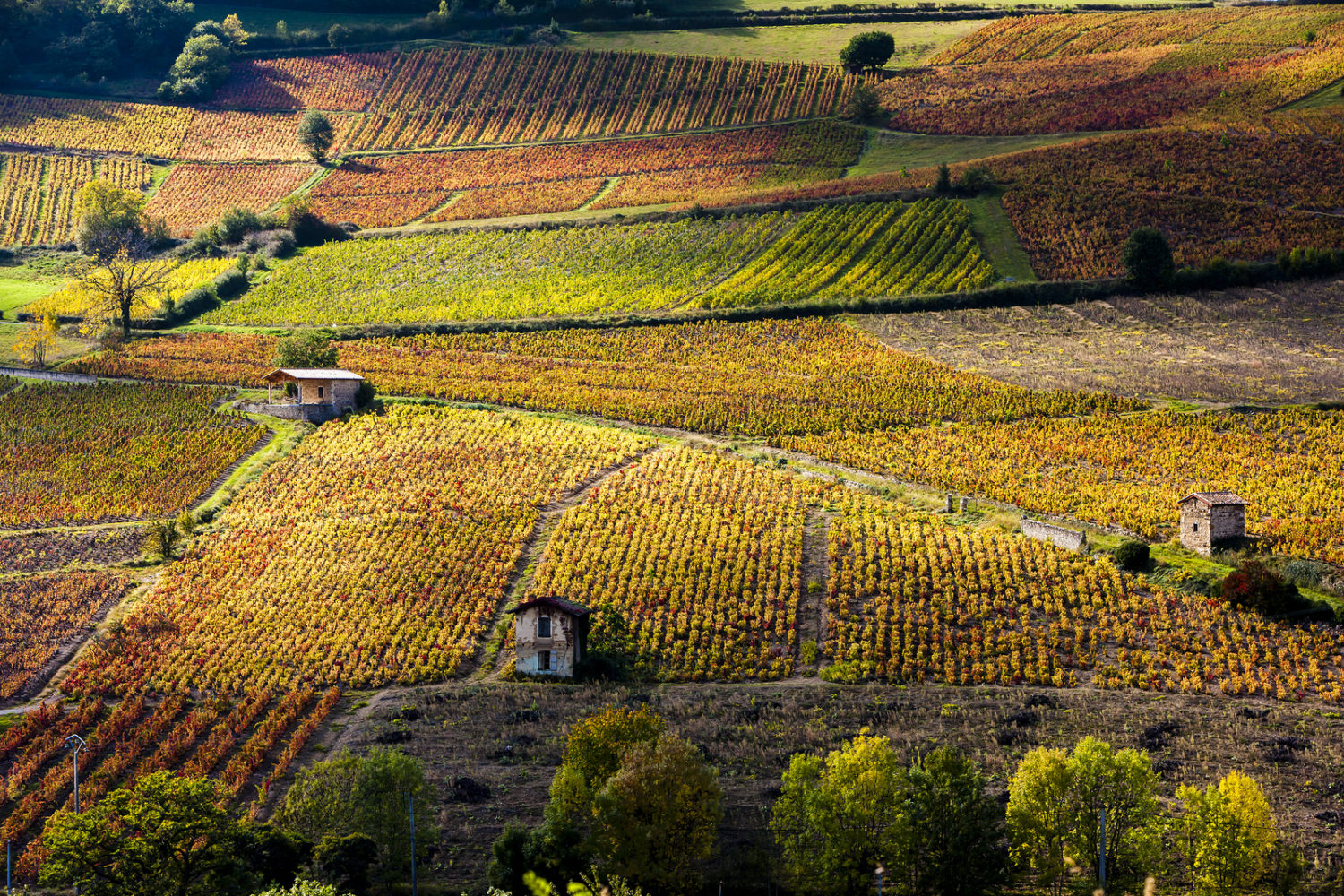 Essential Winemakers
Ah, France. How does one sum up the world's finest and most imitated wine nation in a few sentences? It's not easy. So I won't even try. But the criteria for greatness with French wine will always be the expression of terroir. Does the wine show a sense of place and time? Drink enough vin from France and you start to notice it in the best bottles.
It's also not cheap drinking your way across this country, which produces the second highest volume of wine in the world. From Burgundy's stratospherically priced Pinot Noir to the rise of Provence's rosé, it can be a costly endeavor to self-educate on France. But it can be done — albeit, slowly.
Our list of Essential Winemakers in France is admittedly short and incomplete, but for good reason. Some of the country's best winemakers make only one wine. Or they make only one wine that is under $100. Or they make only one wine that is easy to find. Or, more often, they make one outstanding wine and a flight of less memorable ones.
Point being: with our threshold of three different outstanding wines (or three outstanding vintages of the same wine), this list is growing slowing and with a lot of patience.
But what a list it is. With confidence, I'd say the following winemakers are some of my absolute favorites in the world.
---
Château du Moulin-à-Vent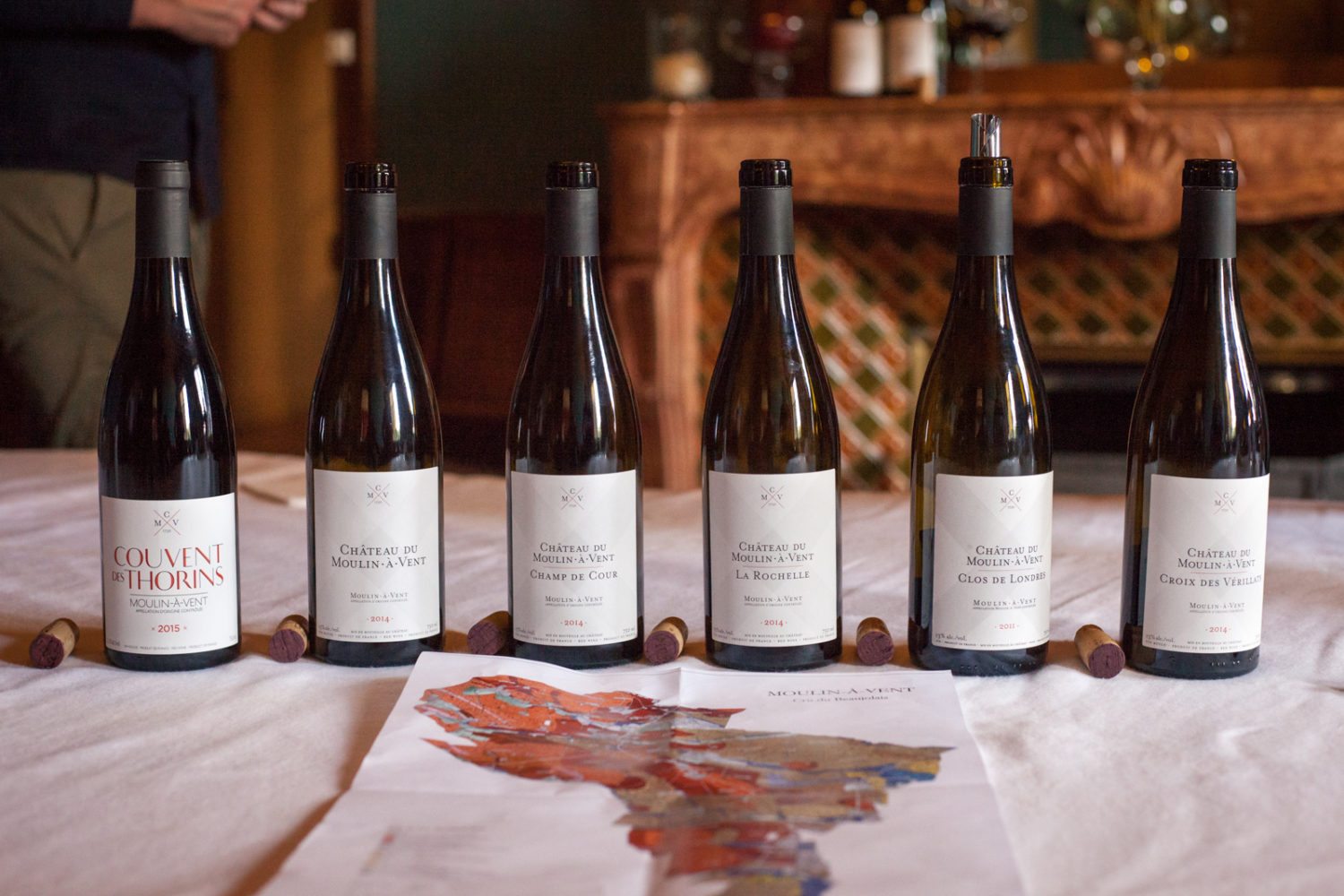 Moulin-à-Vent (Beaujolais) • www.chateaudumoulinavent.com
What they make: Once again the paragon of Moulin-à-Vent, this historic château is churning out deep, detailed and endlessly interesting Gamay from some of Beaujolais' best vineyards. Put aside any assumption that Beaujolais is light: these wines — especially the single-vineyard expressions of Croix des Vérillats and Clos de Londres — are striking and hearty. Couvent des Thorins, a blend of multiple vineyards, is an exceptionally versatile and affordable wine for everyday consumption. Also keep an eye on Château du Moulin-à-Vent for Pouilly-Fuissé; the estate is about to release a handful of terroir-driven Chardonnay from the neighboring appellation to the north.
Why I'm partial: Cru du Beaujolais wines are among the world's most unique, and the versions from Château du Moulin-à-Vent are in a league all their own because of their robust texture, deep flavor and age-worthiness. I've had a love for their wines for two years now, but that love was recently elevated with a visit to their estate in Romanèche-Thorins. There, I met the father-and-son behind the operation — Jean-Jacques and Edouard Parinet — as well as their winemaker, Bryce Laffond. I came away from the visit with an altered perception of Cru du Beaujolais' position on the wine spectrum: it so much broader than I believed. I also discovered a new favorite bottling: the rare Clos de Londres, which they only make in exceptional vintages. Deeply perfumed with raspberries, hazelnuts and violets, it might fool you into thinking you are inhaling a Pinot Noir. But on the palate, it is something entirely different.
As mentioned before, Château du Moulin-a-Vent is expanding into white wine territory with new acquisitions in Pouilly-Fuissé. They're still hatching a plan on how specific these bottlings will be, but having had the honor of sampling three different terroir from the barrel, I can tell you they will be exciting wines to seek out (and likely more affordable than that Meursault you were considering).
An exceptional producer.
Importer: Wilson Daniels
Read more: Moulin-à-Vent: Proof That Terroir is Real // Cru du Beaujolais: A Horizontal Tasting of Four Different Cru // 6 Easy Wines for Summer

---
Champagne Gosset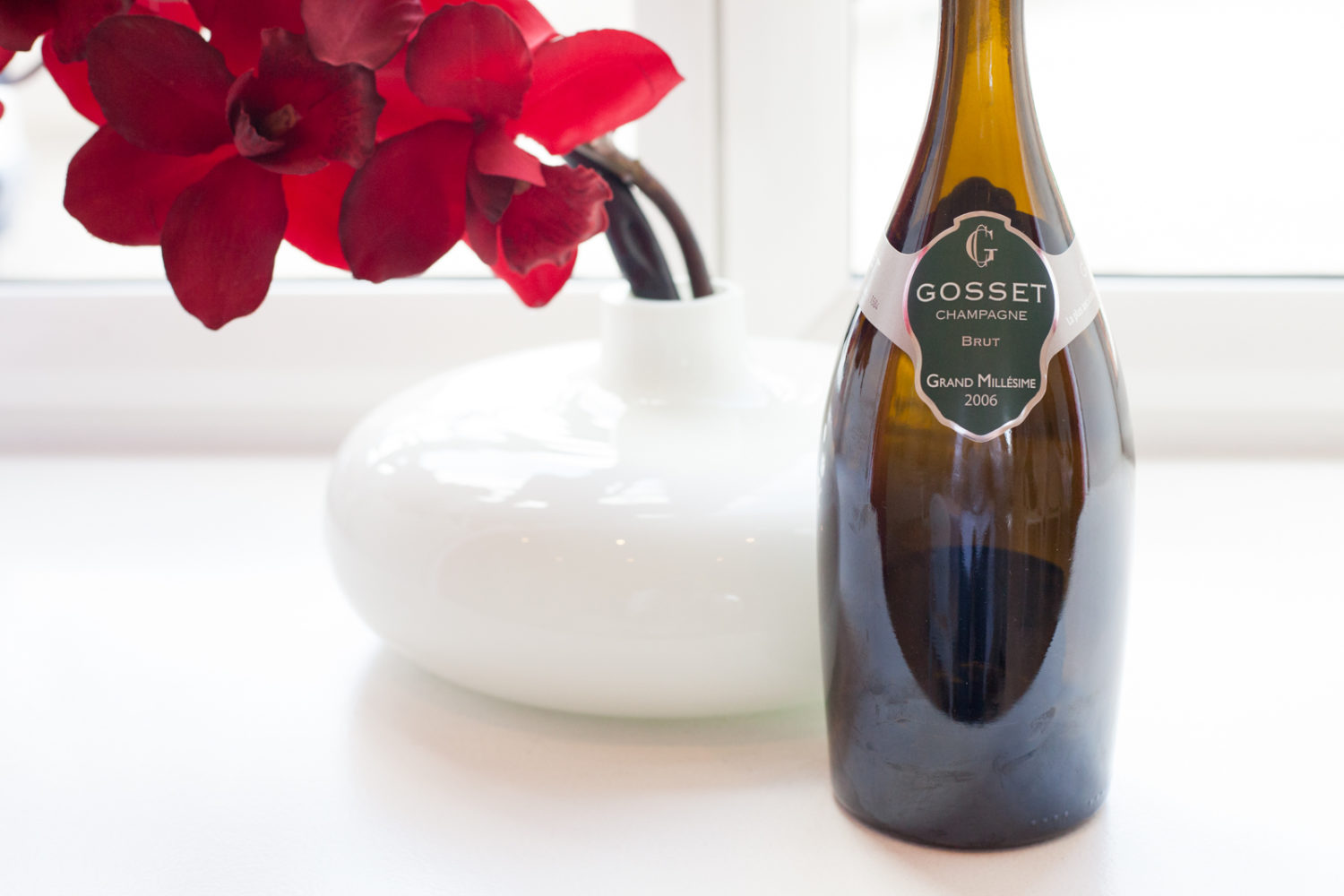 Champagne • www.champagne-gosset.com
What they make: Champagne's oldest wine house (founded in 1584) makes an exceptionally consistent range of gastronomically inclined, age-worthy Champagne. On the "entry-level" end of the spectrum, look for the non-vintage Brut Excellence. Priced in the mid-$30 range, its an affordable starting point, and a good enough value to regularly serve at the dinner table. Purists may not like sweeter Champagnes, but I personally enjoy the non-vintage Petite Douceur Rosé Extra-Dry, which was especially made for dessert pairings.
But where the real magic happens is with the older releases. The vintage Grand Millésime bottlings appear that have an extended liveliness well into their old age, while the 15-Year Brut takes advantage of Gosset's extensive cellaring to create an already aged, non-vintage blend with complex berry aromas and an inviting scent of brown sugar. Even better than all of these: the various vintage bottlings called Celebris. The older, the better.
Why I'm partial: More than most estates, Gosset holds back several vintages at a time, allowing for extended aging on the lees to create complex vintage and non-vintage Champagne. They also do not allow malolactic fermentation, which seems to give the wines an added zip of acidity, ideal for food pairings. Since my love of wine and my love of cooking are inseparable, this latter part I particularly appreciate about Gosset's wine. After tasting a flight of their Champagne at their winery in Épernay, I had the pleasure of enjoying a 1998 Celebris Extra Brut with dinner, and that sealed it for me. The action and personality on this wine was an unmatched experience, and it has me completely reconsidering the role of Champagne at my home. Rather than relegating it to New Years Eve and brunch, how about we cellar a few bottles and open them with the Christmas roasts down the line?
Importer: Wilson Daniels
Read more: What I Learned from a 1998 Vintage Champagne

---
The Defaix Family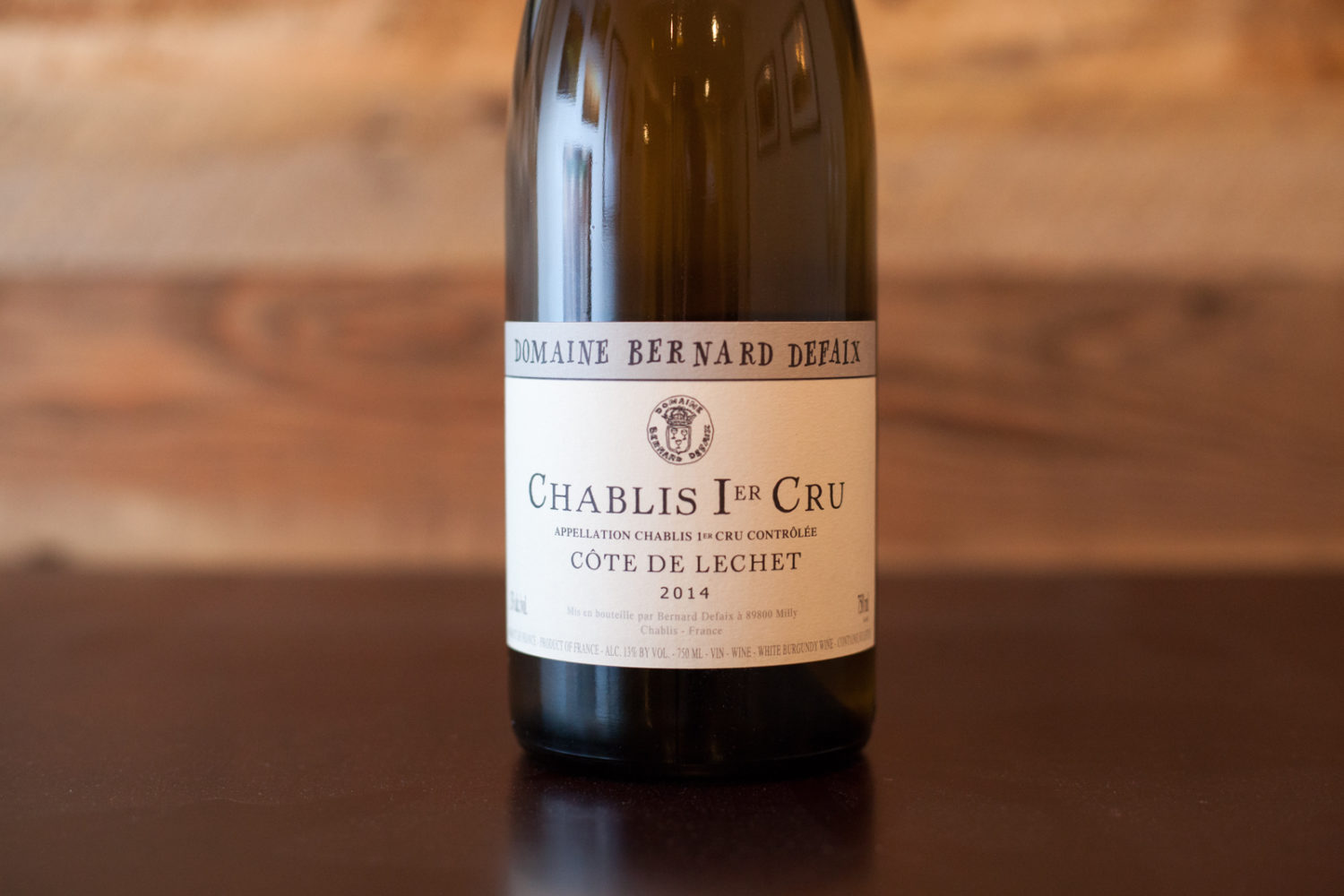 Chablis/Rully • www.bernard-defaix.com; www.jaeger-defaix.com

What they make: This family affair in Chablis has been producing Chardonnay for four generations. Today, brothers Didier and Sylvain oversee the vineyard and winemaking efforts, producing an impressive fleet of Chablis. As of the 2014 vintage, they offered a Petit Chablis, two Chablis, five Premier Cru Chablis, and two Grand Cru Chablis, as well as a Bourgogne Rouge, an Aligote and a Sauvignon Blanc. The family's second domaine in Côte Chalonnaise (run by Hélène Jaeger-Defaix) makes an exquisite Rully 1er Cru as well as five other wines we have not yet sampled.
Why I'm partial: For one, I love Chablis. Absolutely love it. So often, Chardonnay requires a certain mood. Chablis does not. Any season, any night of the week, any occasion, I'm game for a bottle of it.
Perhaps that's why I love the wines I've sampled from Bernard Defaix. Easy-to-please yet vibrant and complex, they have reliably satisfied my palate. Their standard Chablis serves as a great introduction to the area, and it is reasonably priced. But stepping up into Premier Cru territory reveals the awesome, shape-shifting qualities of Chablis. The "Côte de Lechet" surprises with traces of almonds and creme brûlée, and it takes on a more roasted complexion as the bottle opens up. Equally impressive is Defaix's "Fourchaume" Premier Cru bottling, which recalls lemon cake and orange blossom notes before vanishing like a whisper on the finish.
But perhaps the most stunning wine I've sampled from the family comes from Domaine Jaeger-Defaix. The Rully 1er Cru Pinot Noir is the perfect entry point to a lifetime of Burgundian discoveries. If you love Pinot Noir, I'd consider it a must-try. It is very unique and highly aromatic.
If the expression of terroir is the ultimate goal of French wine, then the wines of Bernard Defaix qualify as gold medalists.
Importer: Old World Wine Co.
Read more: The Sublime Wines of the Defaix Family / Three from Chablis: A Tasting Report

---
Eric Texier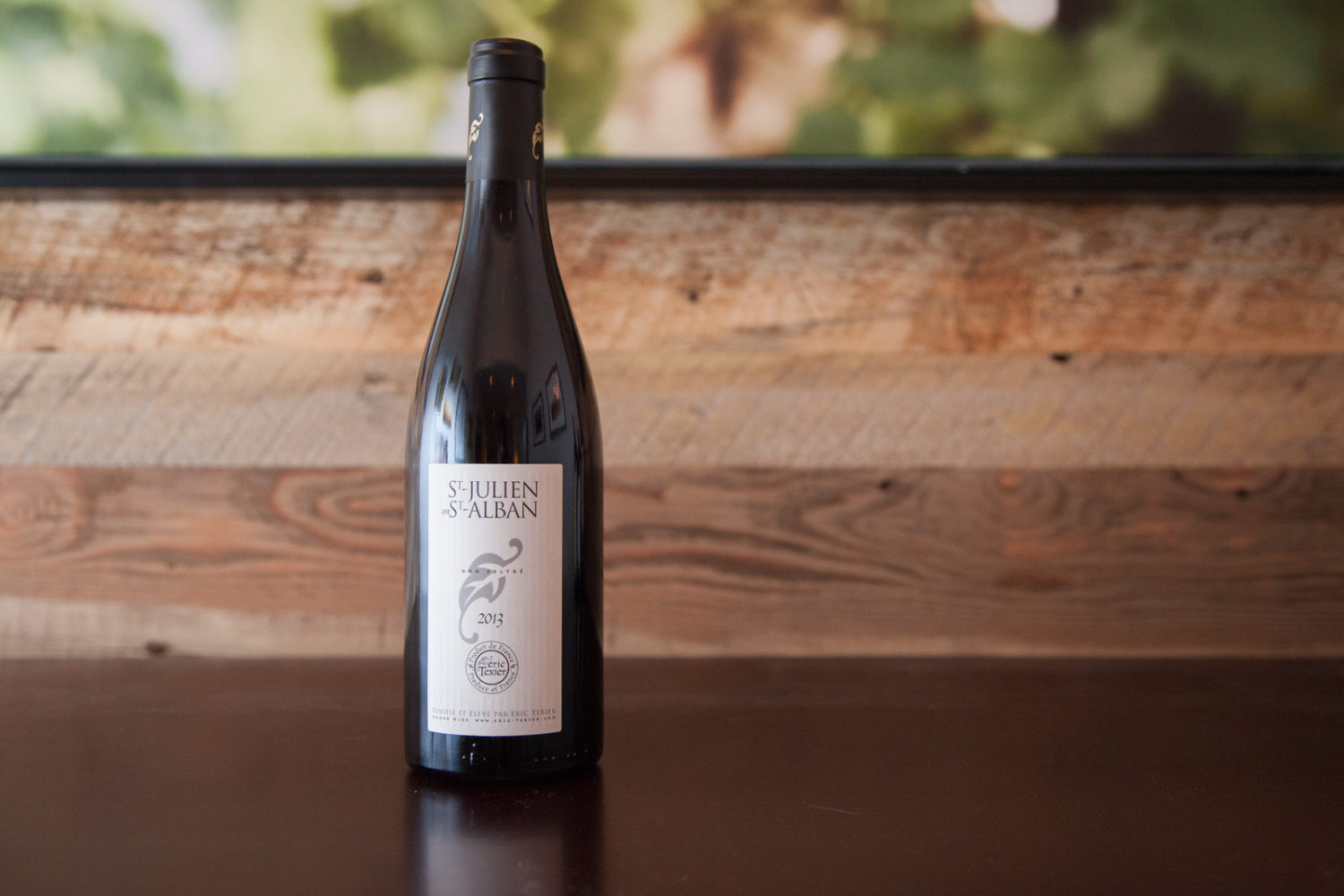 Rhône River • louisdressner.com/producers/Texier/
What they make: This Beaujolais-based négociant makes a series of compelling Rhône River wines. Of particular note are the whites, which are made with barrel fermentation, native yeasts, very little sulfur (if any), and a general minimalist approach that results in beautiful, natural and expressive white wines that are among my absolute favorites.
Why I'm partial: My first encounter with Eric Texier's wine came at a small restaurant in Colorado Springs, where the friendly sommelier brought us a glass of Texier's Côtes du Rhône Blanc to toast my brother's 40th birthday. Made from 90% Clairette, it stole the show. And when I finally found it at a wine shop, it cost $9. I was stunned. (It became our No. 6 bottle of 2015).
Subsequent bottlings from Texier have also knocked it out of the park, including his St-Julien en St-Alban (made from a rare clone of Syrah called Serine) and his Brézème Roussanne (which was subdued on the nose, but amplified on the palate with wild tropical flavors).
The two things all of his wines have in common: (a) an unfettered and wild character that feels natural and pure, and (b) a shape-shifting performance from first glass to an empty bottle.
Importer: Louis/Dressner Selections
Read more: Best Wines of 2015 // 5 Reasons to Praise Fruit-Driven Red Wines

---
Pierre Sparr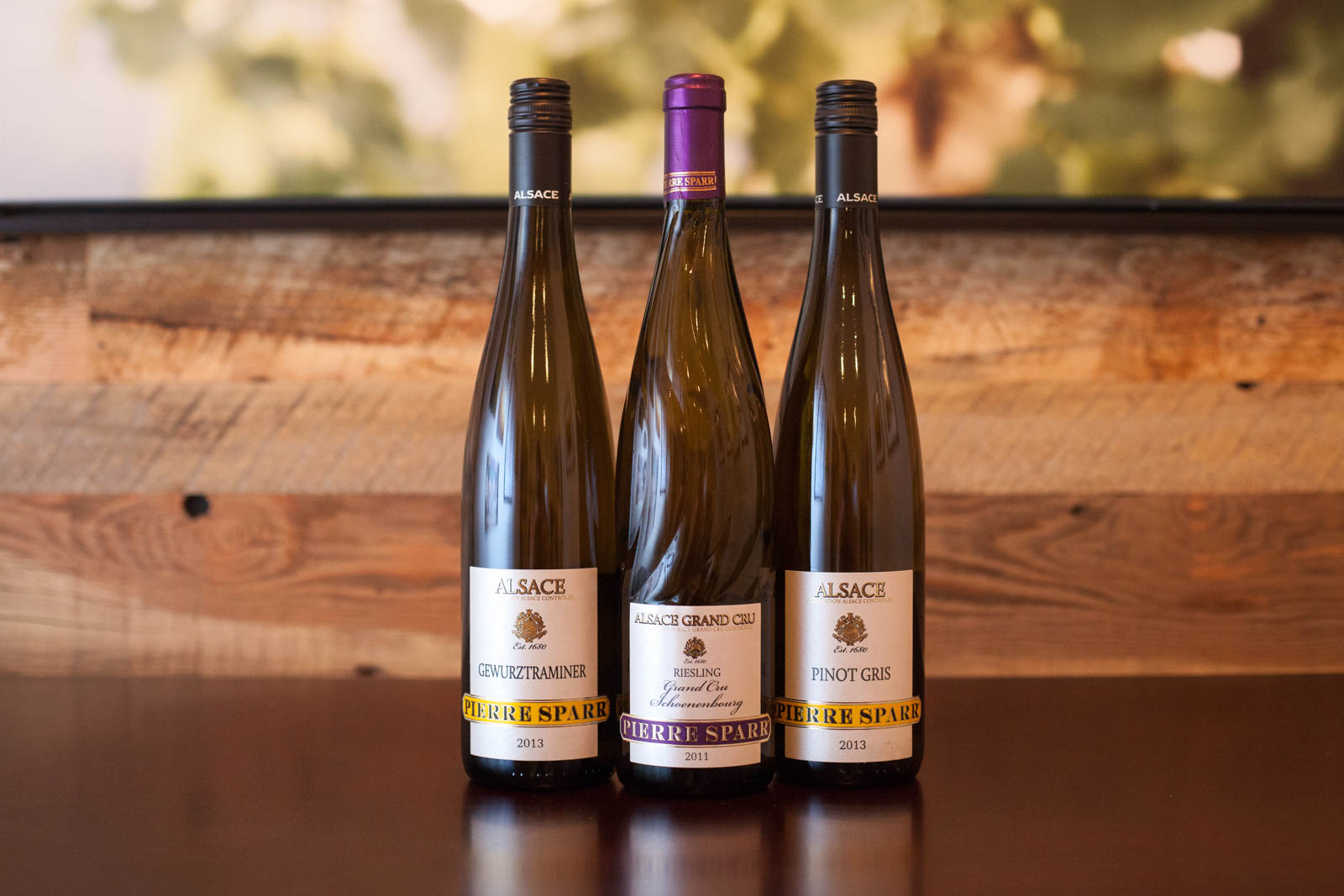 Beblenheim (Alsace) • www.vins-sparr.com
What they make: Dating back to 1680, this prestigious wine house continues the tradition with an enormous portfolio of quintessentially Alsatian varietals. Think of elegant and dry Rieslings, bright Gewürztraminer, lovely Pinot Gris as well as Pinot Noir, Sylvaner, Muscat and Brut.
Why I'm partial: Pierre Sparr is an excellent horizontal introduction to France's most unique wine region. This is partially due to their wines being so precise and enjoyable, but also because they are widely distributed and easy to find. Their entry-level Gewürztraminer is a personal favorite of mine recalling the tropics with lychee, grapefruit and lavender. But their best wine is one of the best Rieslings I've ever been lucky enough to sip: the Grand Cru Schoenenbourg, which displays the elegance of a special-occasion wine as well as the versatility of a great match-with-anything, food-friendly wine.
Importer: Wilson Daniels
Read more: A Taste of Grand Cru Riesling from Alsace // 6 Easy Wines for Summer