Essential Winemakers of

France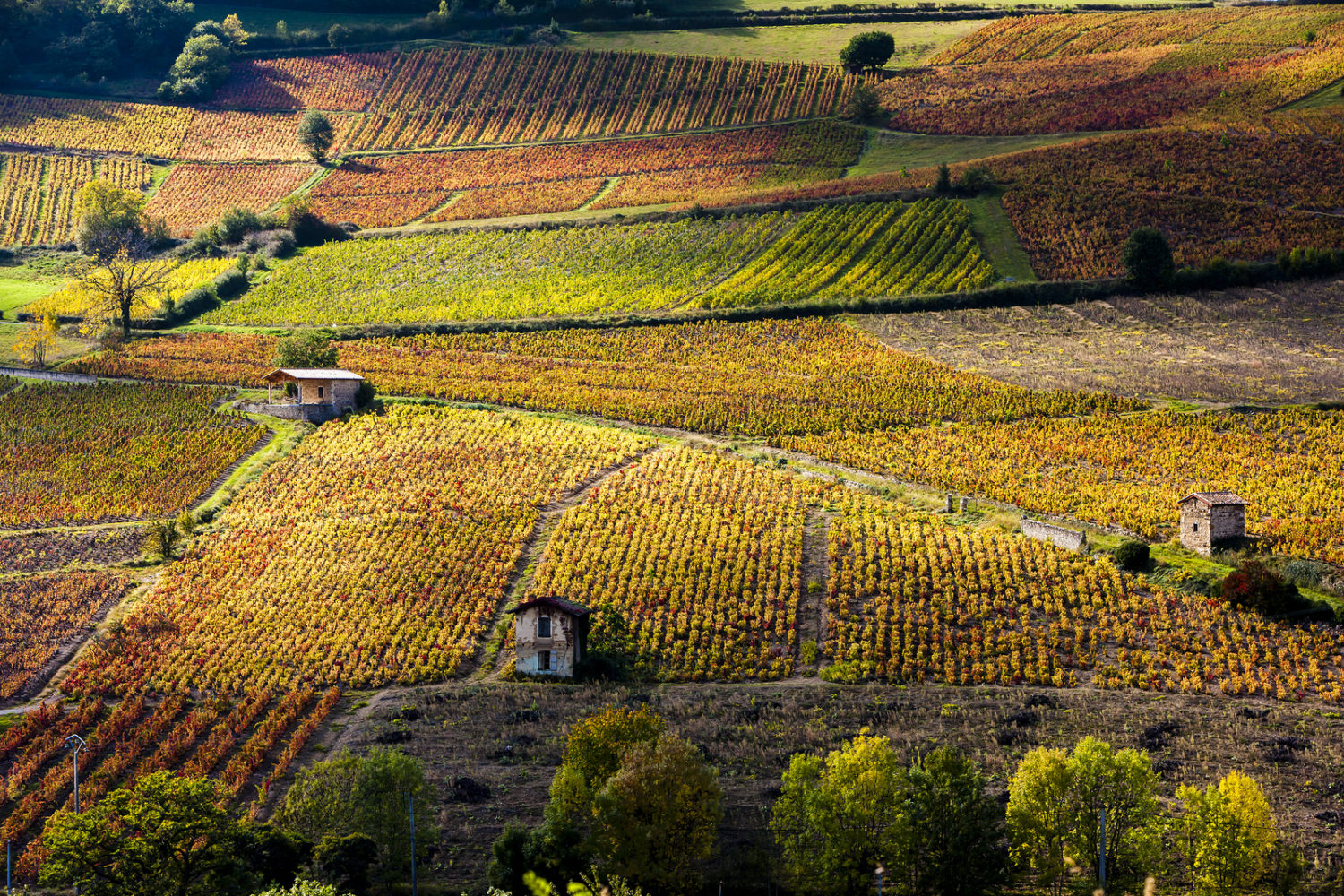 Ah, France. How does one sum up the world's finest and most imitated wine nation in a few sentences? It's not easy. So I won't even try. But the criteria for greatness with French wine will always be the expression of terroir. Does the wine show a sense of place and time? Drink enough vin from France and you start to notice it in the best bottles.
It's also not cheap drinking your way across this country. From Burgundy's stratospherically priced (and increasingly rare) Pinot Noir and Chardonnay to the rise in demand for small grower Champagne, it can be a costly endeavor to self-educate on France. But it can be done — albeit, slowly.
Because of France's depth, my list of Essential Winemakers has always felt incomplete. I suppose it always will. But with confidence, I can say that the following winemakers are some of my absolute favorites in the world.
This list also tilts a bit toward one of France's most unique and peculiar regions: Alsace. This is not by design (and by coincidence, the three producers from there lead-off the list alphabetically). Alsace is simply the region I know better than any other, and I have found the commitment to quality and sustainable viticulture to be very strong there. Your dollars also go a little further in Alsace, which cannot be said for Bordeaux (not represented), Burgundy (barely represented) and the Northern Rhône (also barely represented). Alsace's diversity of grapes also plays a hand in its prominence: one producer, Albert Mann, is listed as much for Pinot Noir as Riesling.













---
Albert Mann
Wettolsheim (Alsace) • www.albertmann.com
What they make: Lead by brothers Maurice and Jacky Barthelmé, Domaine Albert Mann produces exceptional wines. There are no duds. Of particular note are a flight of Grand Cru Pinot Gris, Gewurztraminer and Riesling from the Furstentum, Schlossberg, Hengst and Steingrubler terroir, as well as four of the best Pinot Noir in Alsace. The estate is entirely biodynamic and organic, and all white wines are vinified in stainless steel. The domaine's white wines are each unique and distinctive, expressing their origins with subtlety — and they appear to have the balance of acidity and sugar to age for decades, too. During my tasting at the domaine, I was handed a pour of Gewurztraminer with 13 years of age, and a Pinot Gris with 16 years of age. Both wines could live for another 20 or 30 years, in my opinion, with exacting balance and wild, floral, tea-like aromas that made each sip seem as though it carried healing powers.
Why I'm partial: Alsace is rightly famous for its Riesling, but a good chunk of its future lies is Pinot Noir. Climate change has made Alsace ideal for the grape, and a perfect storm in Burgundy of high demand and devastatingly low yields have forced wine connoisseurs to look beyond the Côte d'Or for their favorite red wine. Alsace is poised, and at the moment, I believe Albert Mann is making the region's best versions. Structured yet elegant, nuanced yet forthcoming, these wines are simply gorgeous: as a wine professional, I didn't know whether I should analyze them and pick their details apart, or just excuse myself with a glass and go sit under a tree. The Pinot Noir alone would earn the domaine a spot on this list, but the Riesling is highly compelling, too, with a sense of clarity and integrity that — again, as someone on the hunt for great bottles — made me want to quit searching so hard.
Importer: Weygand-Metzler

---
Barmès-Buecher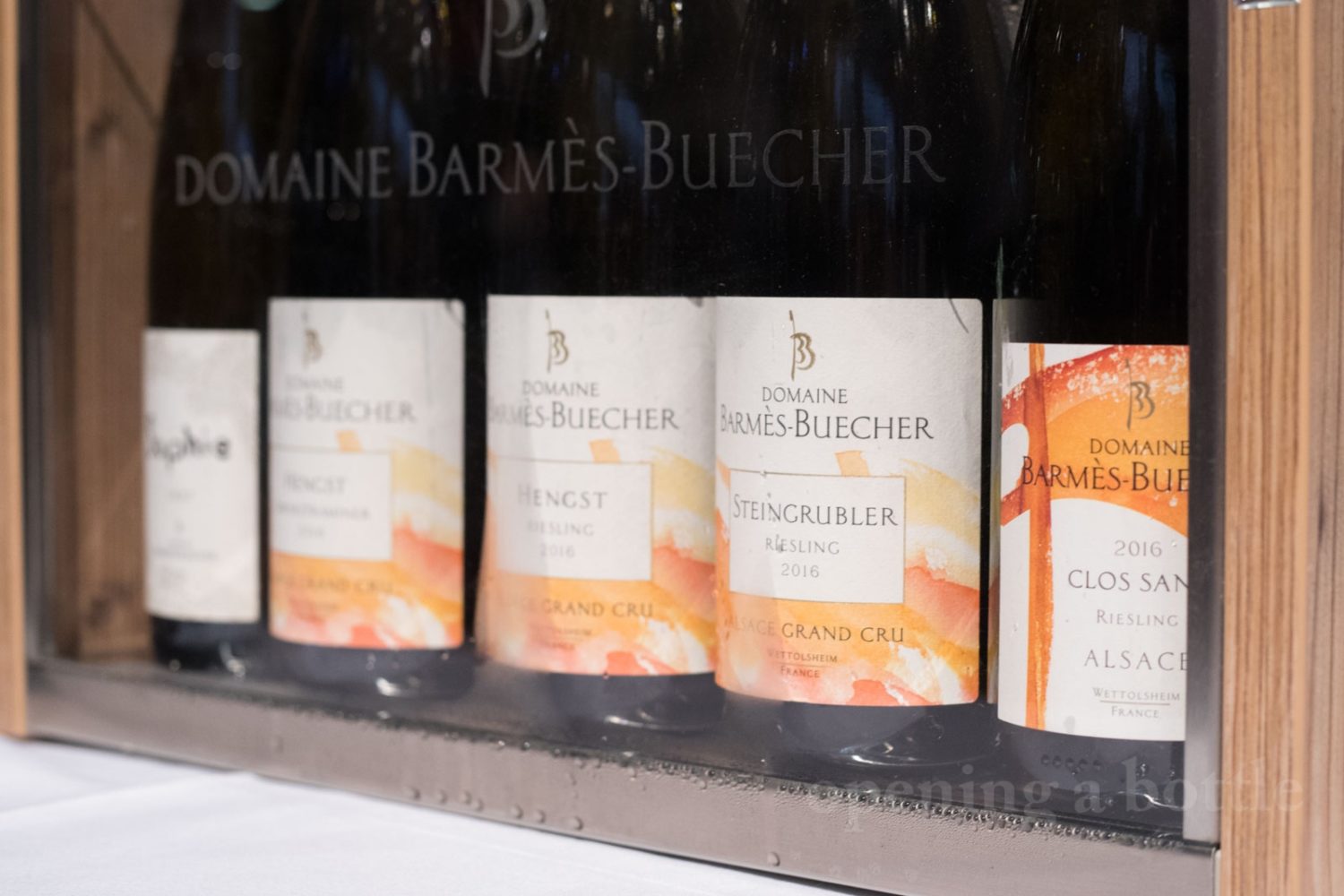 Wettolsheim (Alsace) • www.barmes-buecher.com
What they make: In my opinion, Barmès-Buecher makes Alsace's most exciting range of Riesling. These wines, especially from Grand Cru, are defined by their purity, their vibrancy and their detailed and evocative aromas which take you places you do not expect to go. Barmès-Buecher also makes two Grand Cru Gewurztraminer, as well as a Crémant, Pinot Noir, Pinot Gris, Pinot Blanc, Muscat and Sylvaner. The domaine was founded in 1985 by a husband-and-wife team in Wettolsheim — François and Geneviève Barmès — who combined the vineyard holdings of their two families, which dated back to the 17th century. The estate has been certified biodynamic since the 2001 vintage. In 2011, François tragically passed away, which accelerated the involvement of son Maxime and daughter Sophie in the family business. Today, Maxime oversees production and vinification, but the family shares a single business card that lists all three of their names under the joint title of Propriétaires Vignerons. They are in this together.
Why I'm partial: During my time in Alsace, I tasted nearly 125 different Riesling over the course of a week. I don't recommend this approach — in fact, I've cursed it as a basis for wine criticism for years — but when a flight of wines can stand out from that crowd as the most unique, most complete and more adventurous, you best pay attention. On the nose, the Steingrubler Grand Cru Riesling reminded me of a thicket of willows by a river. The Hengst Grand Cru Riesling made me want paté, which I rarely, if ever, eat. Meanwhile, their Hengst Grand Cru Gewurztraminer — a wine of sharpness and startling beauty — evoked sour tropical fruit, oyster shells and roses. These weren't tricks. They were pure expressions of place, as elsewhere on the trip, I sampled similar varietal wines from the same Grand Cru, and they seemed to be reaching for the story Barmès-Buecher was already telling.
Read more: 10 Best Alsace Wines from a Great Big Tasting in Colmar

---
Camille Braun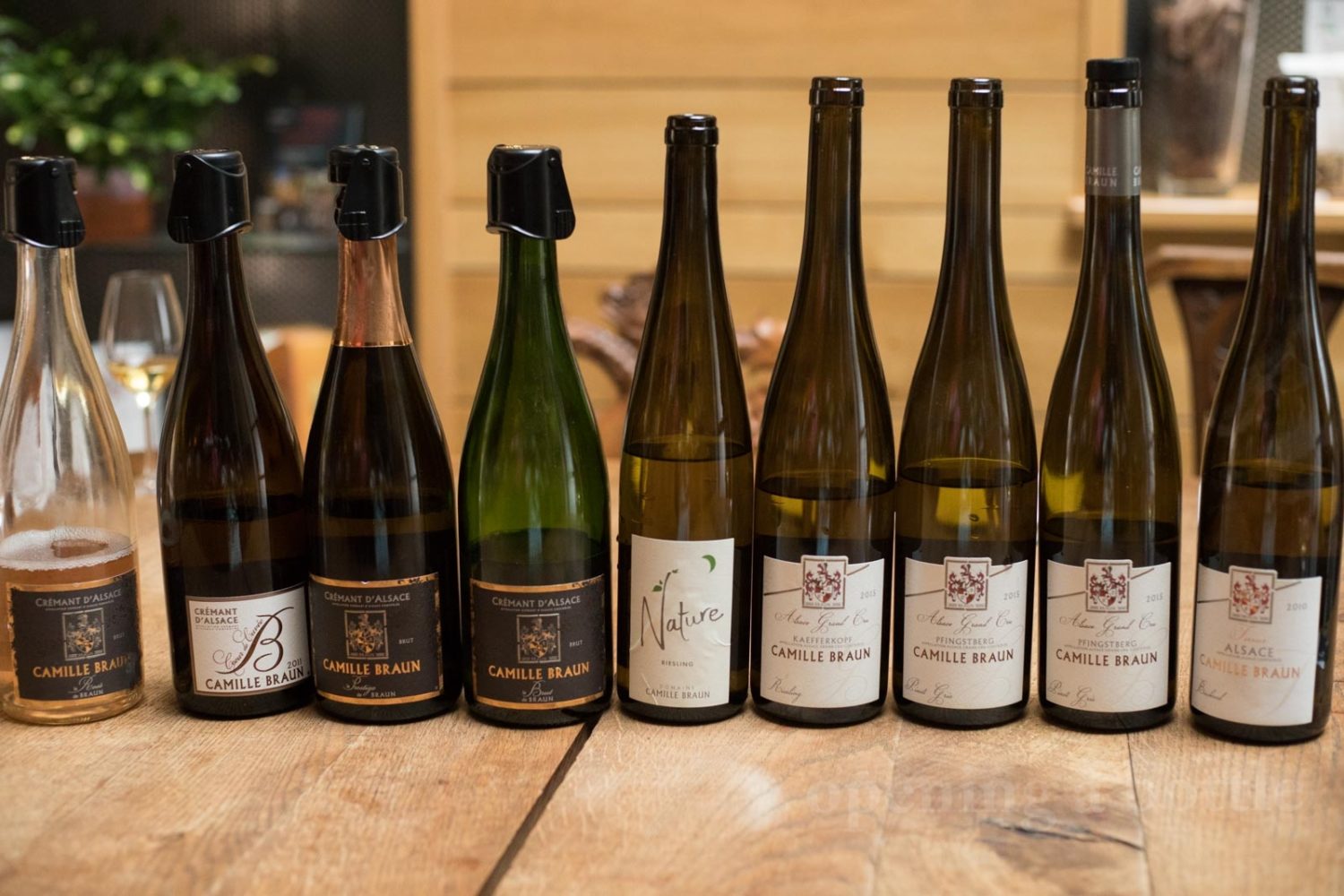 Orschwihr (Alsace) • www.camille-braun.com
What they make: This small family domaine in the southern Alsatian village of Orschwihr produces some of the finest Crémant d'Alsace I have tasted, in addition to a series of compelling Riesling, Pinot Gris and Gewurztraminer from the Grand Cru of Pfingstberg and Kaefferkopf. While the family can trace its roots in Alsace back to 1593, it wasn't until the 1960s that Camille Braun dedicated the family to wine-growing exclusively (they had been polyculture farmers before then). Today, his son —Christophe — has expanded the family's holdings to 15 hectares of vines. The entire operation is certified biodynamic and organic, and in France, they are criminally underpriced for what you get (so stock up when you visit).
Why I'm partial: To my palate, Camille Braun stands out for their beautiful, appetizing series of Crémant d'Alsace. They whisper their notes gently, playing hide and seek on the palate in a cloud of perfect bubbles. During my domaine visit, the non-vintage Crémant prompted me to write "I want this for breakfast" in my notes, and indeed, there is an aspect to these wines that satisfy the soul in the same way that a big, weekend breakfast does. The Couer de Cuvée Crémant d'Alsace — a blend of Chardonnay, Pinot Blanc and Pinot Noir — spends four years on the lees, creating complex aromas recalling hay, apple and cinnamon stick with a round and luscious texture. In terms of still wines, the domaine style of delicacy persists. Their Riesling from the Grand Cru Kaefferkopf would convert even the most devout Riesling haters. It is light and feathery, with beautiful and pure notes recalling orange apple and green-tinged honey. Another highlight: the Grand Cru Pfingstberg Pinot Gris, a reserved and shy wine that ultimately reveals a deep character of citrus peel and white flowers.
Importer: Michael Corso Selections
Read more: First-Taste Guide to Crémant d'Alsace

---
Cave Julien Cécillon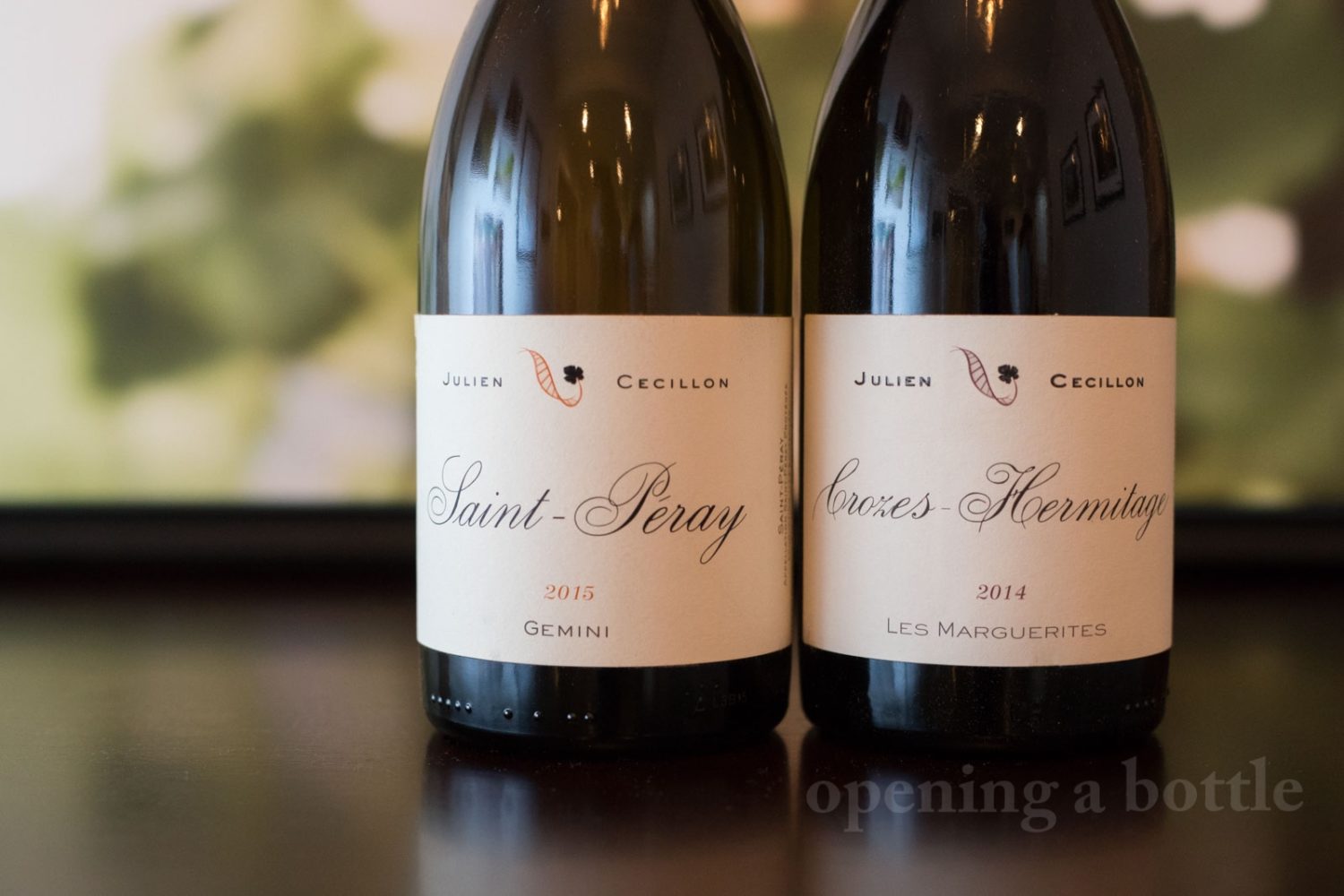 Tournon-sur-Rhône (Northern Rhône Valley) • www.juliencecillon.com
What they make: Established by the husband-and-wife duo of Julien Cécillon and Nancy Kerschen, this up-and-coming winery is on a roll with a series of traditional Northern Rhône wines. Based on the right bank of the river — across from the famous hill of Hermitage — they naturally focus on Syrah, Marsanne, Roussanne and Viognier as well as a single Gamay. Appellation wines include a Saint-Joseph, a Crozes-Hermitage and a Saint-Péray. Cave Julien Cécillon is a small producer, but well worth finding because they represent the next generation of producers making superb Northern Rhône wine.
Why I'm partial: Like a spy novel that you can't put down, each wine I have sampled from this estate presents numerous plot twists. Let's start with the Saint-Joseph Rouge called "Babylone." I listed it as the No. 9 best wine in 2017 because it had all of the finesse, none of the swagger, and 1/3 the cost of Côte-Rôtie. Another Syrah in their collection — the dazzling Crozes-Hermitage called "Les Marguerites" — feels fresh and vital with notes recalling ripe sour plum fruits and clove. Lastly, their Saint-Péray from 30-plus-year-old vines is a mysterious, surprising and sexy white wine that plays tricks with the senses.
Importer: Paris Wine Company
Read more: The Top 10 Wines of 2017 / Kindred Spirits: A New World and Old World Syrah / First-Taste Guide to Saint-Péray

---
Champagne Gosset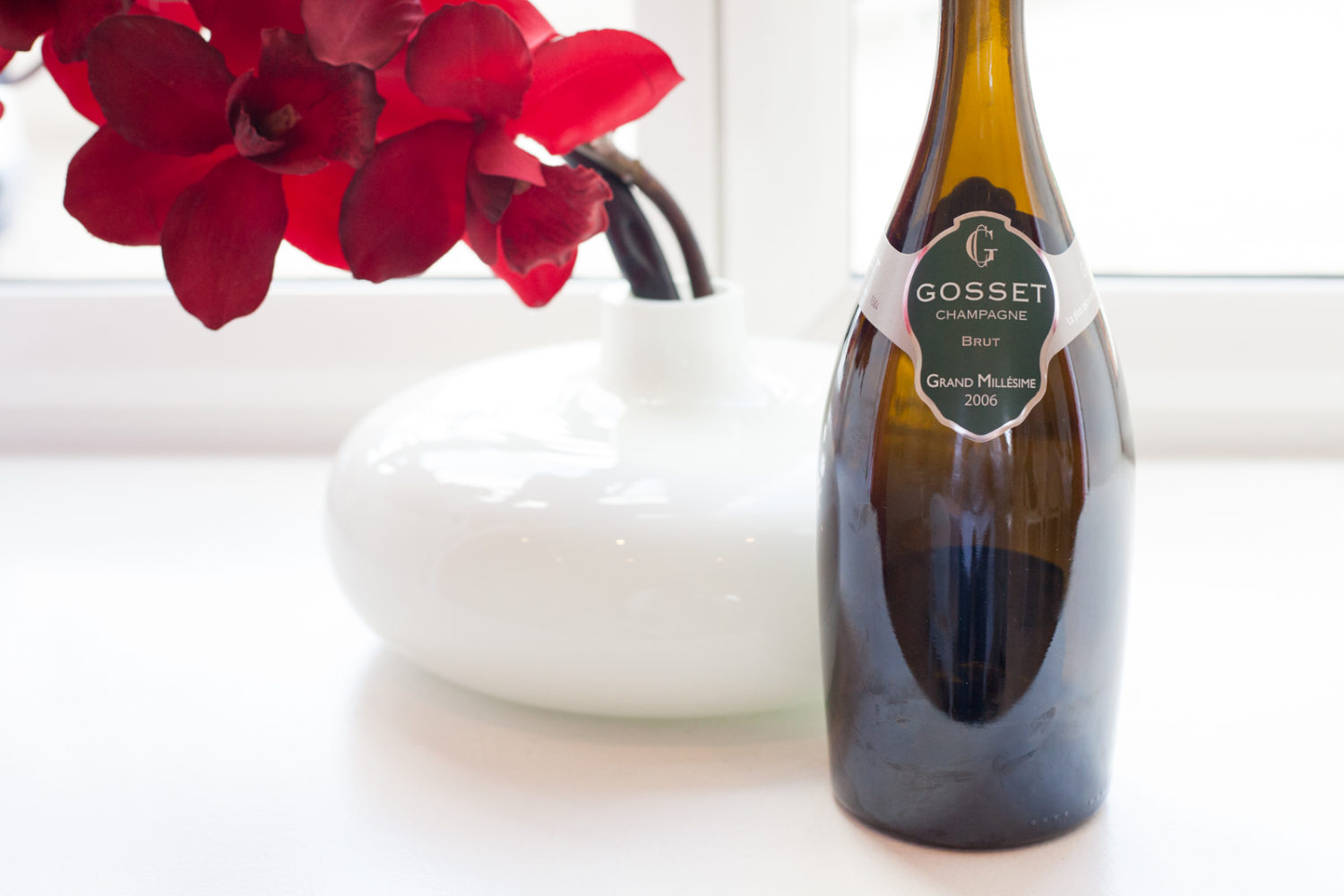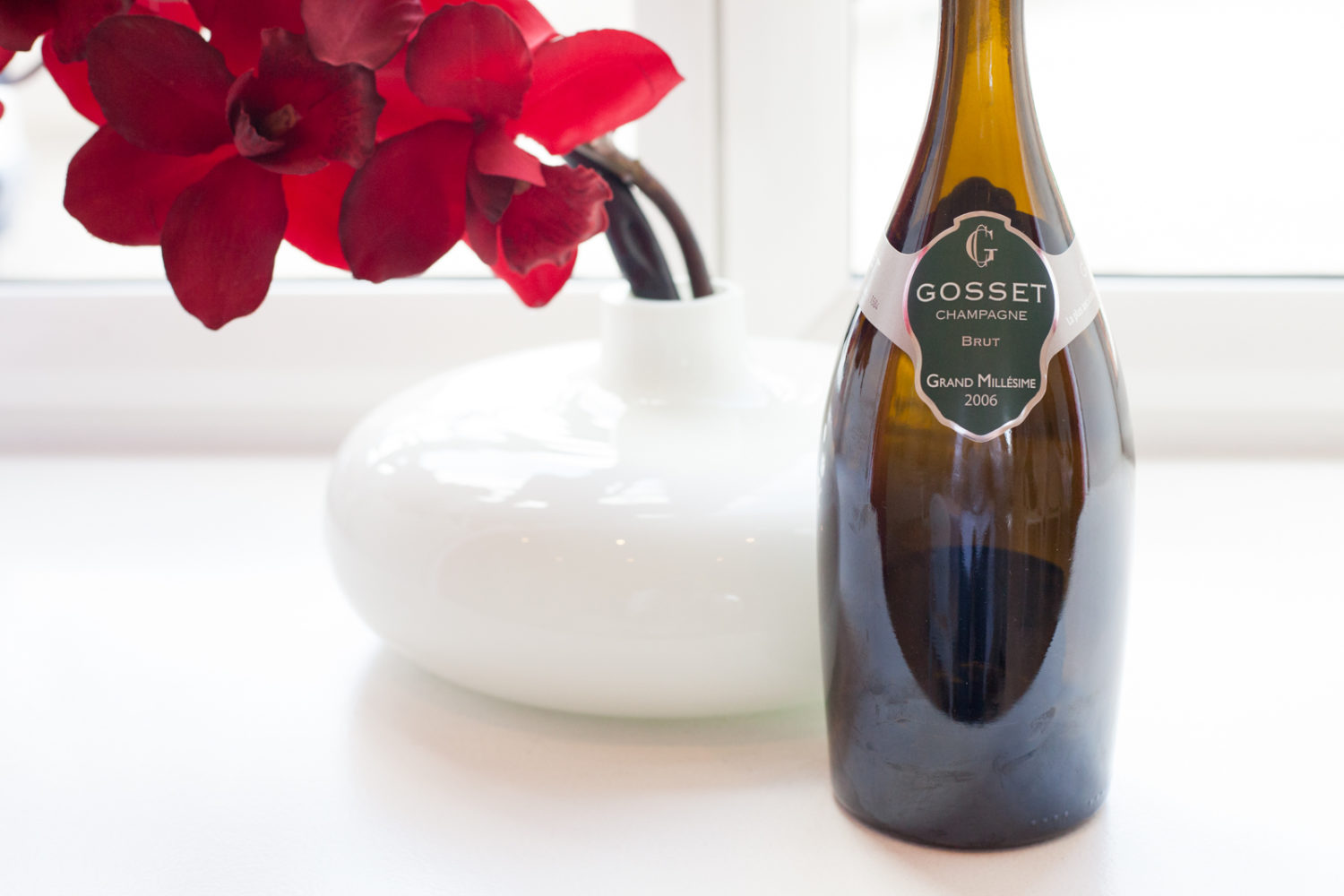 Épernay (Champagne) • www.champagne-gosset.com
What they make: Champagne's oldest wine house (founded in 1584) makes an exceptionally consistent range of gastronomically inclined, age-worthy Champagne. On the "entry-level" end of the spectrum, look for the non-vintage Brut Excellence. Priced in the mid-$30 range, its an affordable starting point, and a good enough value to regularly serve at the dinner table. Purists may not like sweeter Champagnes, but I personally enjoy the non-vintage Petite Douceur Rosé Extra-Dry, which was especially made for dessert pairings.
But where the real magic happens is with the older releases. The vintage Grand Millésime bottlings appear to have an extended liveliness well into their old age, while the 15-Year Brut takes advantage of Gosset's extensive cellaring to create an already aged, non-vintage blend with complex berry aromas and an inviting scent of brown sugar. Even better than all of these: the various vintage bottlings called Celebris. The older, the better.
Why I'm partial: More than most estates, Gosset holds back several vintages at a time, allowing for extended aging on the lees to create complex vintage and non-vintage Champagne. They also do not allow malolactic fermentation, which seems to give the wines an added zip of acidity, ideal for food pairings. Since my love of wine and my love of cooking are inseparable, this latter part I particularly appreciate about Gosset's wine. After tasting a flight of their Champagne at their winery in Épernay, I had the pleasure of enjoying a 1998 Celebris Extra Brut with dinner, and that sealed it for me. The action and personality on this wine was an unmatched experience, and it has me completely reconsidering the role of Champagne at my home. Rather than relegating it to New Years Eve and brunch, how about we cellar a few bottles and open them with the Christmas roasts down the line?
Importer: Wilson Daniels
Read more: What I Learned from a 1998 Vintage Champagne

---
Château du Moulin-à-Vent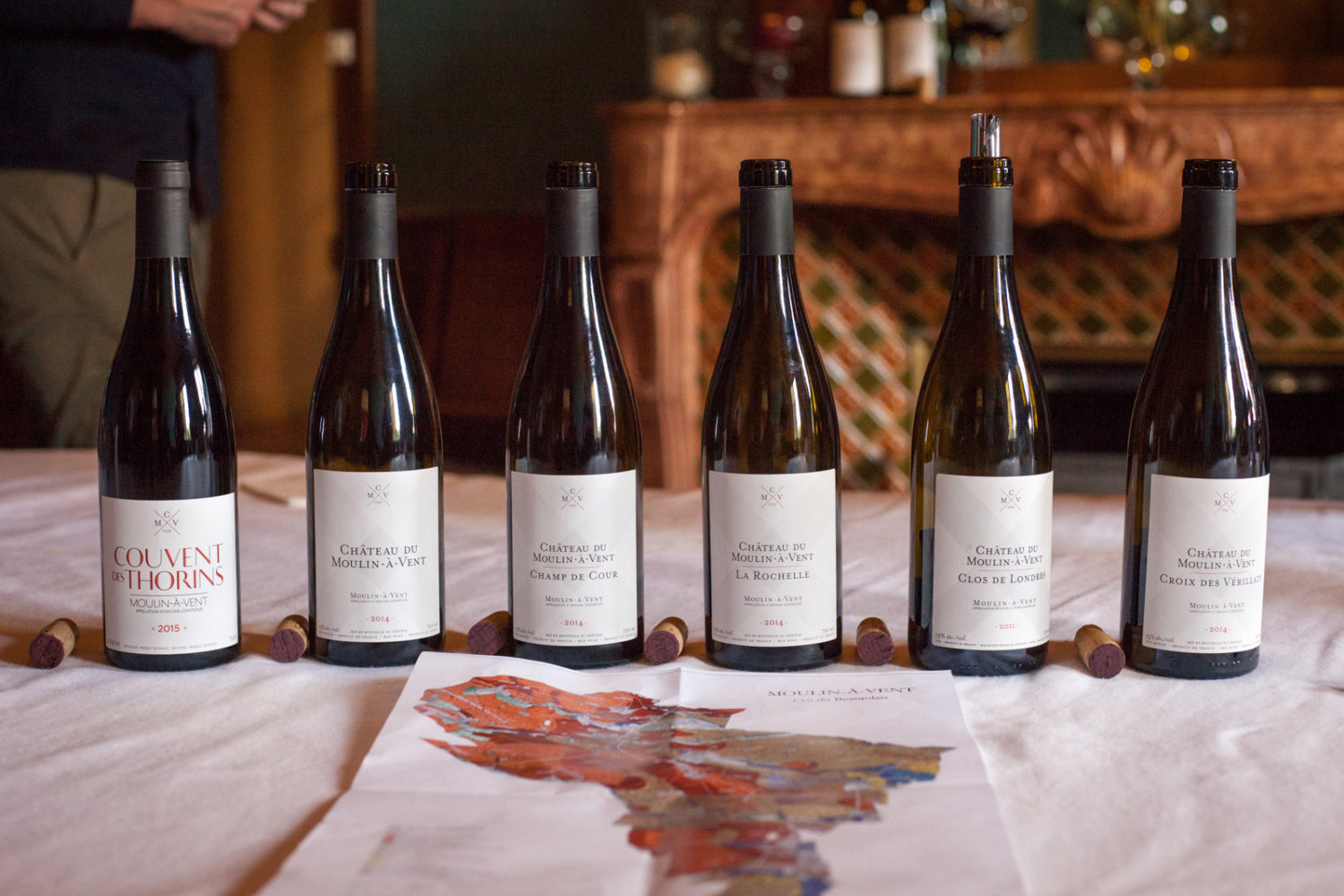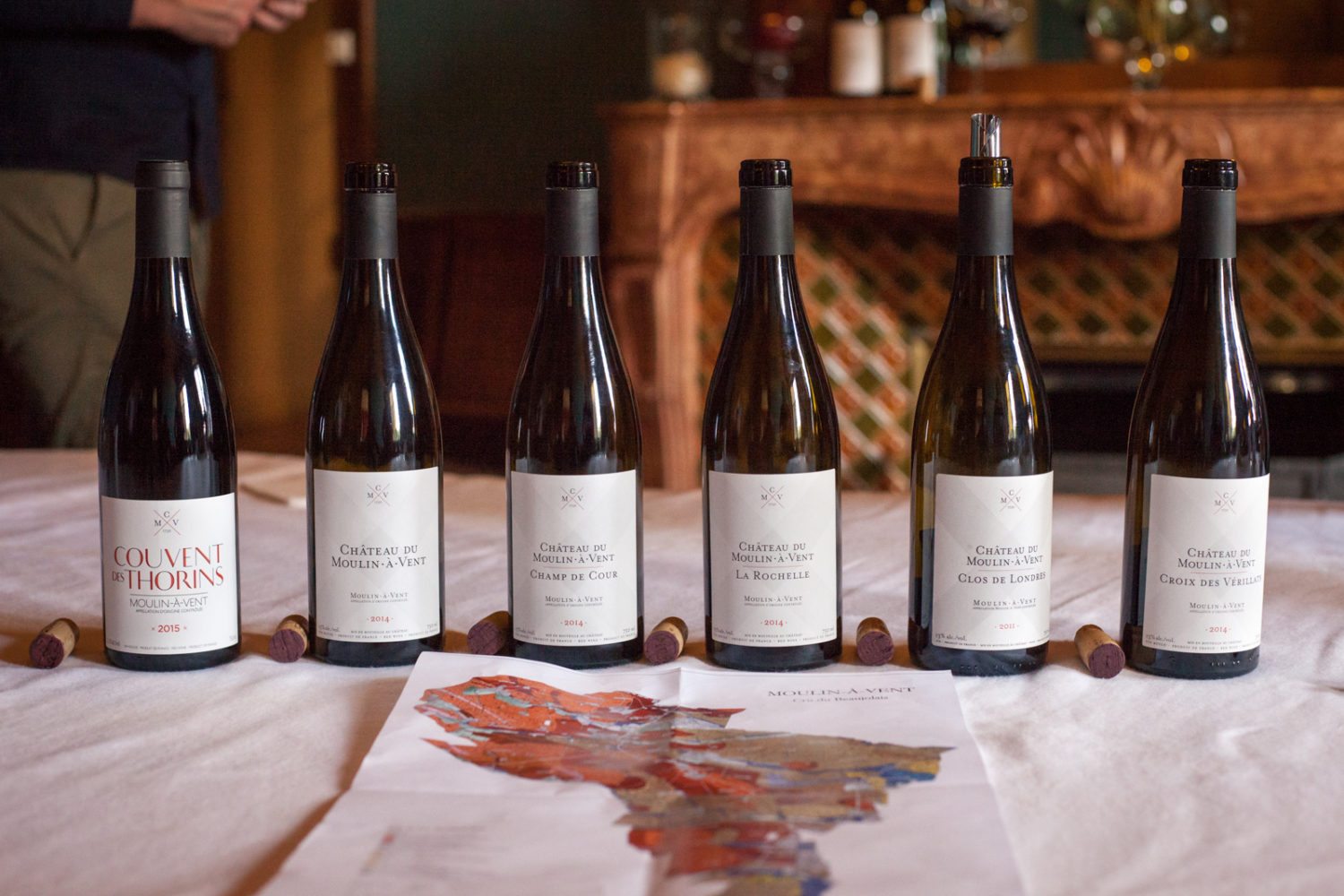 Moulin-à-Vent (Beaujolais) • www.chateaudumoulinavent.com
What they make: Once again the paragon of Moulin-à-Vent, this historic château is churning out deep, detailed and endlessly interesting Gamay from some of Beaujolais' best vineyards. Put aside any assumption that Beaujolais is light: these wines — especially the single-vineyard expressions of Croix des Vérillats and Clos de Londres — are striking and hearty. Couvent des Thorins, a blend of multiple vineyards, is an exceptionally versatile and affordable wine for everyday consumption. Also keep an eye on Château du Moulin-à-Vent for Pouilly-Fuissé; the estate is about to release a handful of terroir-driven Chardonnay from the neighboring appellation to the north.
Why I'm partial: Cru Beaujolais wines are among the world's most unique, and the versions from Château du Moulin-à-Vent are in a league all their own because of their robust texture, deep flavor and age-worthiness. I've had a love for their wines for three years now, but that love was recently elevated with a visit to their estate in Romanèche-Thorins. There, I met the father-and-son behind the operation — Jean-Jacques and Edouard Parinet — as well as their winemaker, Bryce Laffond. I came away from the visit with an altered perception of Cru Beaujolais' position on the wine spectrum: it so much broader than I believed. I also discovered a new favorite bottling: the rare Clos de Londres, which they only make in exceptional vintages. Deeply perfumed with raspberries, hazelnuts and violets, it might fool you into thinking you are inhaling a Pinot Noir. But on the palate, it is something entirely different.
As mentioned before, Château du Moulin-a-Vent is expanding into white wine territory with new acquisitions in Pouilly-Fuissé. They're still hatching a plan on how specific these bottlings will be, but having had the honor of sampling three different terroir from the barrel, I can tell you they will be exciting wines to seek out (and likely more affordable than that Meursault you were considering).
An exceptional producer.
Importer: Wilson Daniels
Read more: Lessons Learned from Visiting Moulin-à-Vent // Moulin-à-Vent: Proof That Terroir is Real // Cru du Beaujolais: A Horizontal Tasting of Four Different Cru // 6 Easy Wines for Summer

---
Château Gassier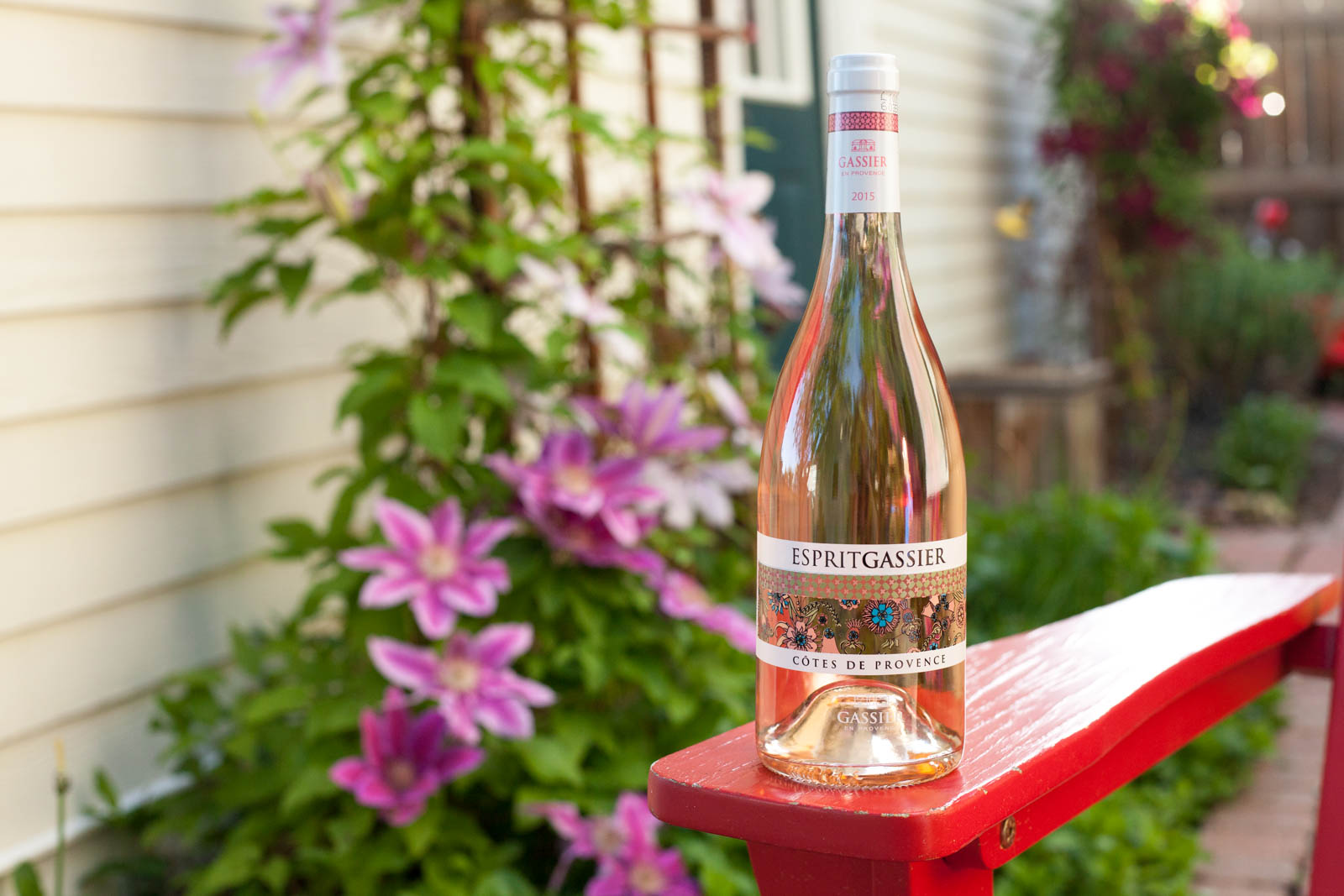 Côtes de Provence-Ste-Victoire (Provence) • www.chateau-gassier.com
What they make: Like the joyous landscape of Provence, the wines of Château Gassier are intended for pleasure, and they deliver it immediately. It's only when you pay attention to them that you begin to realize "hey, there is considerable structure here." Château Gassier produces only four wines: all of them are organic and none of them are darker than the carnation-colored beauty pictured above. On the low-wrung of the price-scale is that very wine, EspritGassier, a stunner of a rosé given its $14 price tag. Fuller and more structured yet is Le Pas du Moine, a rosé of considerable depth and complexity. The top-of-the-line wines — the 946 Rosé and the 946 Blanc — are also exquisite.
Why I'm partial: I'm picky about rosé. I think most are "after-thought wines" made with little care or consideration. Too many are simply a watermelon-colored money grab.
Which is what makes Château Gassier's three rosé wines so stunning: they have a surprising amount of structure, and they give me hope that other exquisite rosé producers might be out there ("show yourselves!"). The textures of these wines are full and silky; the tones never tart. Much of this has to do with the unique terroir of the Arc Valley beneath Montagne Sainte-Victoire, where a tension exists between the Mistral winds from the north and the humid air currents from the Mediterranean to the south. Under the mountain, they form a truce, and the grapes seem to thrive because of it. But even that doesn't explain all of the magic. Winemaker Guillaume Cordonis has an uncanny knack for extracting just the right amount of character from Grenache, Syrah, Cinsault, Rolle and Vermentino, then blending them to the perfect proportions found in the bottle. When I visited the estate and saw his operation, it seemed like a crafty bit of wizardry, and it made me appreciate how difficult fine rosé is to achieve.
Importer: Wilson Daniels
Read more: The Perfect Pairing: Green Gazpacho & Provençal Rosé

---
The Defaix Family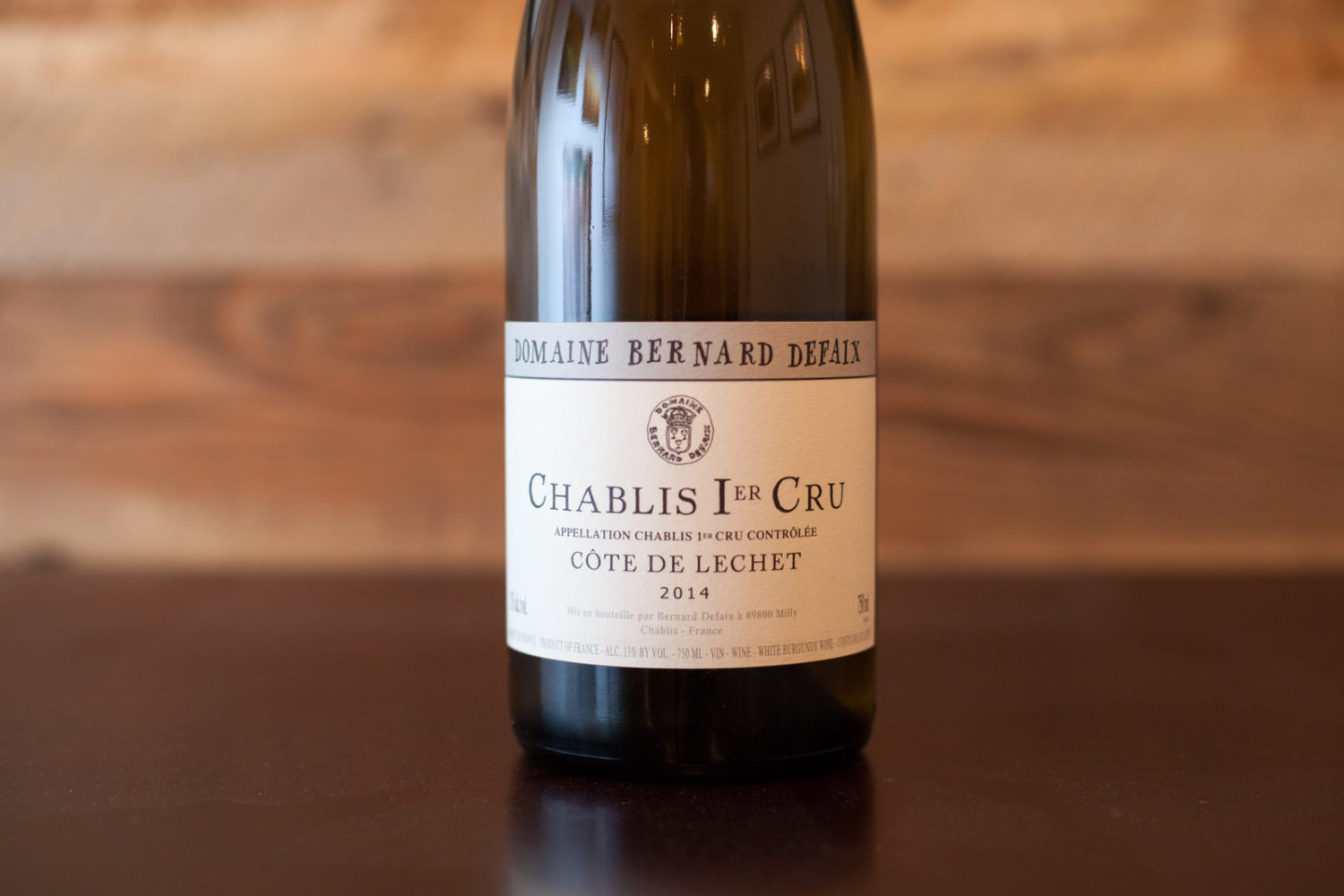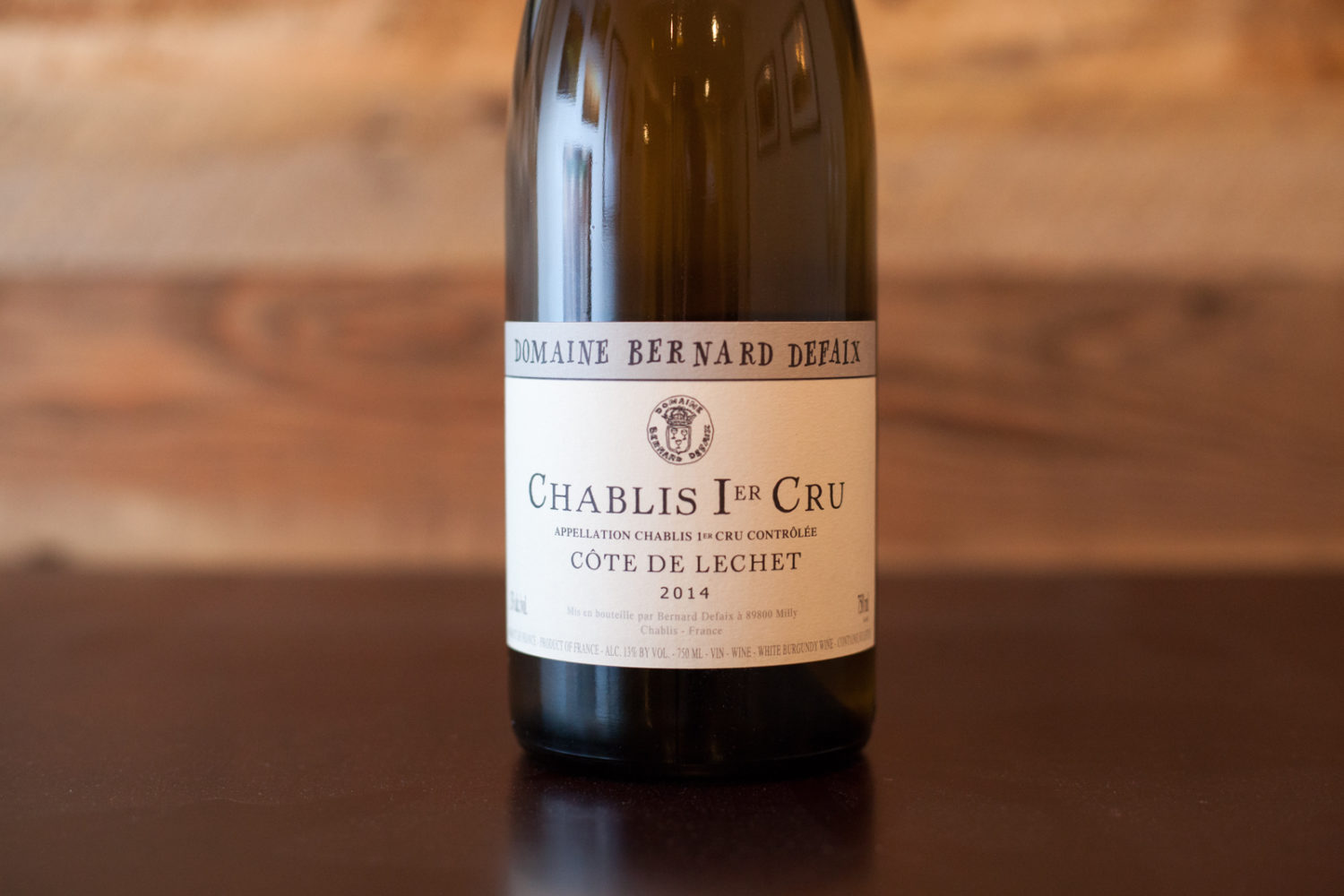 Chablis/Rully (Burgundy) • www.bernard-defaix.com; www.jaeger-defaix.com

What they make: This family affair in Chablis has been producing Chardonnay for four generations. Today, brothers Didier and Sylvain oversee the vineyard and winemaking efforts, producing an impressive fleet of Chablis. As of the 2014 vintage, they offered a Petit Chablis, two Chablis, five Premier Cru Chablis, and two Grand Cru Chablis, as well as a Bourgogne Rouge, an Aligote and a Sauvignon Blanc. The family's second domaine in Côte Chalonnaise (run by Hélène Jaeger-Defaix) makes an exquisite Rully 1er Cru as well as five other wines we have not yet sampled.
Why I'm partial: For one, I love Chablis. Absolutely love it. So often, Chardonnay requires a certain mood. Chablis does not. Any season, any night of the week, any occasion, I'm game for a bottle of it.
Perhaps that's why I love the wines I've sampled from Bernard Defaix. Easy-to-please yet vibrant and complex, they have reliably satisfied my palate. Their standard Chablis serves as a great introduction to the area, and it is reasonably priced. But stepping up into Premier Cru territory reveals the awesome, shape-shifting qualities of Chablis. The "Côte de Lechet" surprises with traces of almonds and creme brûlée, and it takes on a more roasted complexion as the bottle opens up. Equally impressive is Defaix's "Fourchaume" Premier Cru bottling, which recalls lemon cake and orange blossom notes before vanishing like a whisper on the finish.
But perhaps the most stunning wine I've sampled from the family comes from Domaine Jaeger-Defaix. The Rully 1er Cru Pinot Noir is the perfect entry point to a lifetime of Burgundian discoveries. If you love Pinot Noir, I'd consider it a must-try. It is very unique and highly aromatic.
If the expression of terroir is the ultimate goal of French wine, then the wines of Bernard Defaix qualify as gold medalists.
Importer: Old World Wine Co.
Read more: The Sublime Wines of the Defaix Family / Three from Chablis: A Tasting Report

---
Eric Texier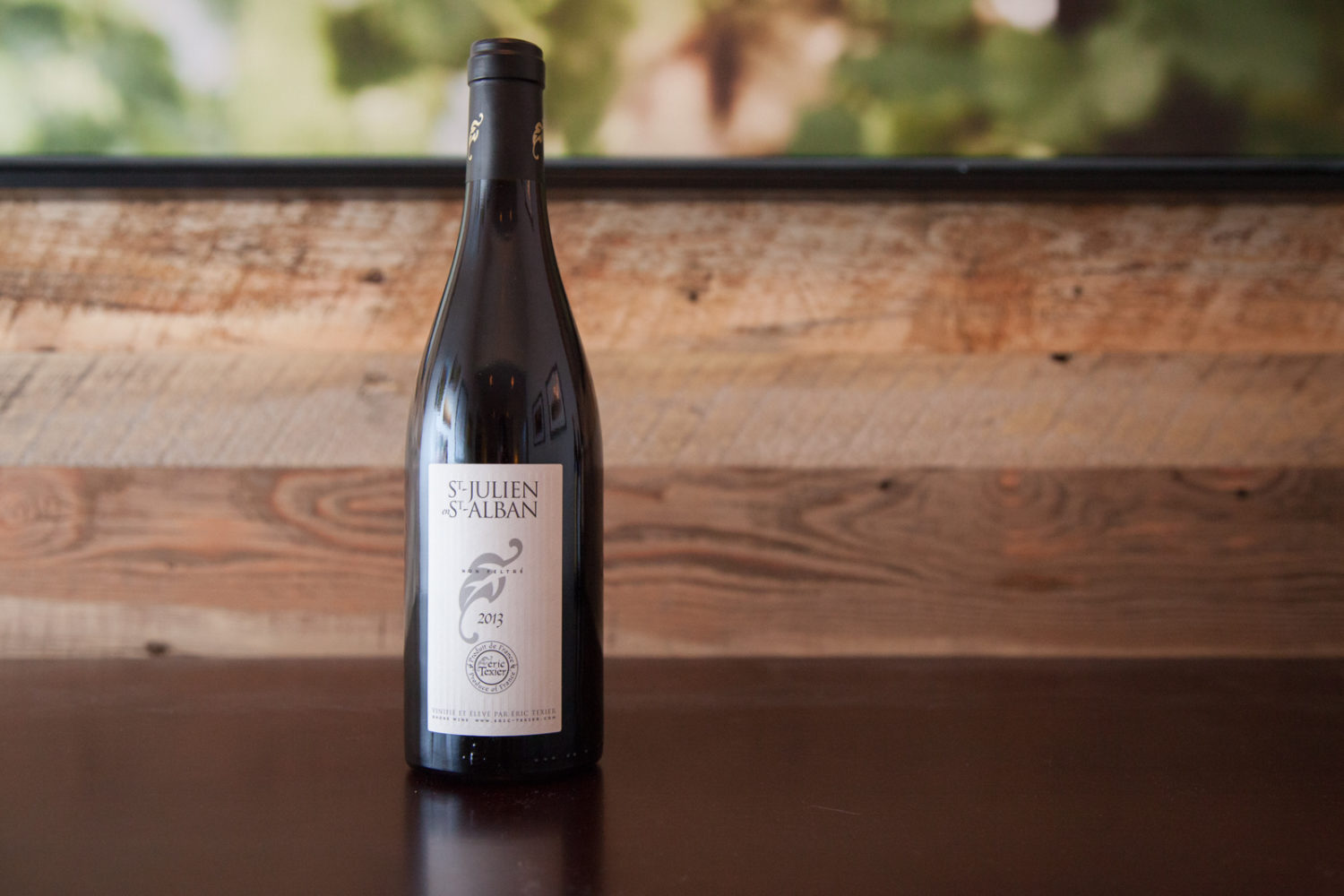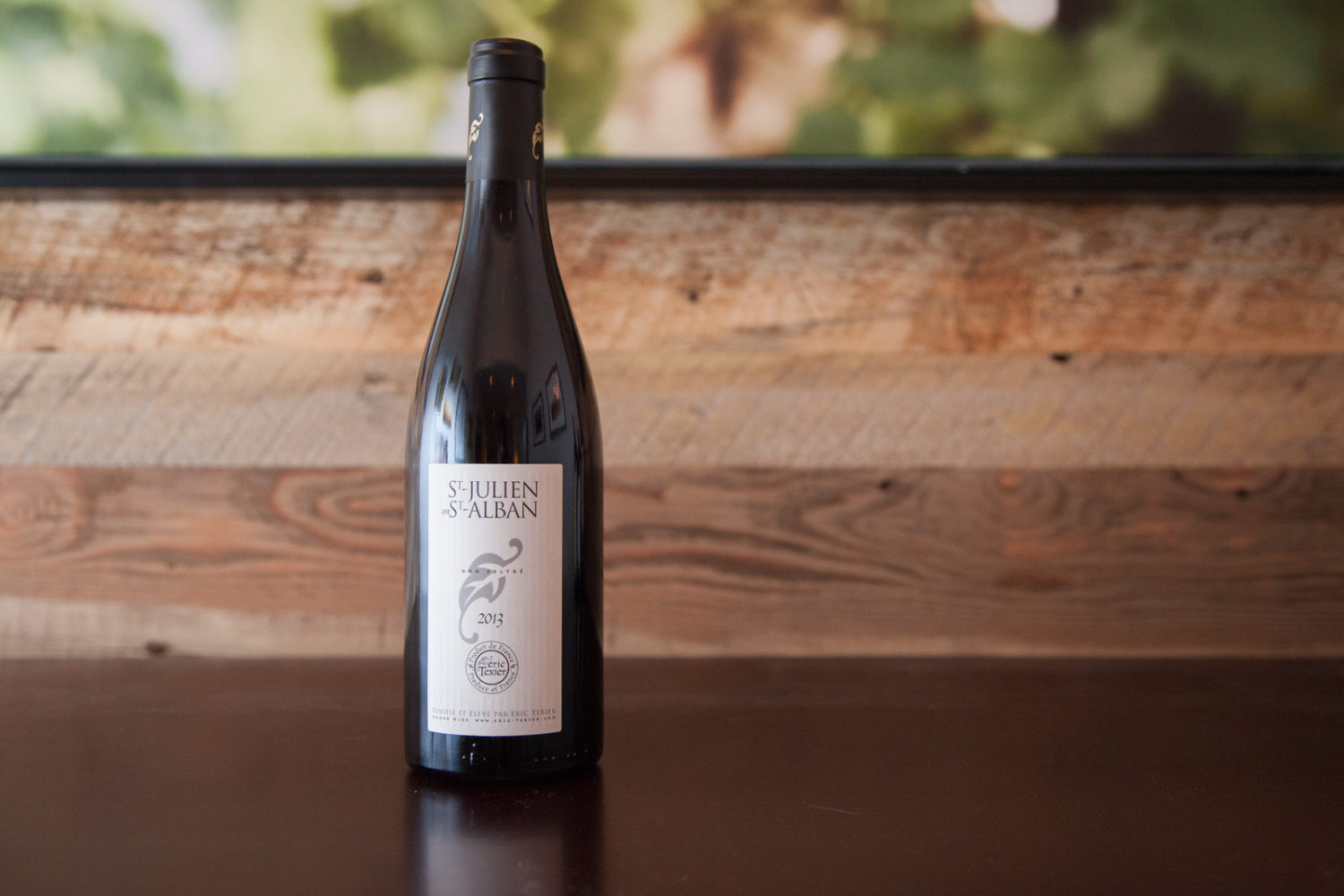 Charnay-en-Beaujolais (Rhône River) • louisdressner.com/producers/Texier/
What they make: This Beaujolais-based négociant makes a series of compelling Rhône River wines. Of particular note are the whites, which are made with barrel fermentation, native yeasts, very little sulfur (if any), and a general minimalist approach that results in beautiful, natural and expressive white wines that are among my absolute favorites.
Why I'm partial: My first encounter with Eric Texier's wine came at a small restaurant in Colorado Springs, where the friendly sommelier brought us a glass of Texier's Côtes du Rhône Blanc to toast my brother's 40th birthday. Made from 90% Clairette, it stole the show. And when I finally found it at a wine shop, it cost $9. I was stunned. (It became our No. 6 bottle of 2015).
Subsequent bottlings from Texier have also knocked it out of the park, including his St-Julien en St-Alban (made from a rare clone of Syrah called Serine) and his Brézème Roussanne (which was subdued on the nose, but amplified on the palate with wild tropical flavors).
The two things all of his wines have in common: (a) an unfettered and wild character that feels natural and pure, and (b) a shape-shifting performance from first glass to an empty bottle.
Importer: Louis/Dressner Selections
Read more: Best Wines of 2015 // 5 Reasons to Praise Fruit-Driven Red Wines

---
Olivier Bernstein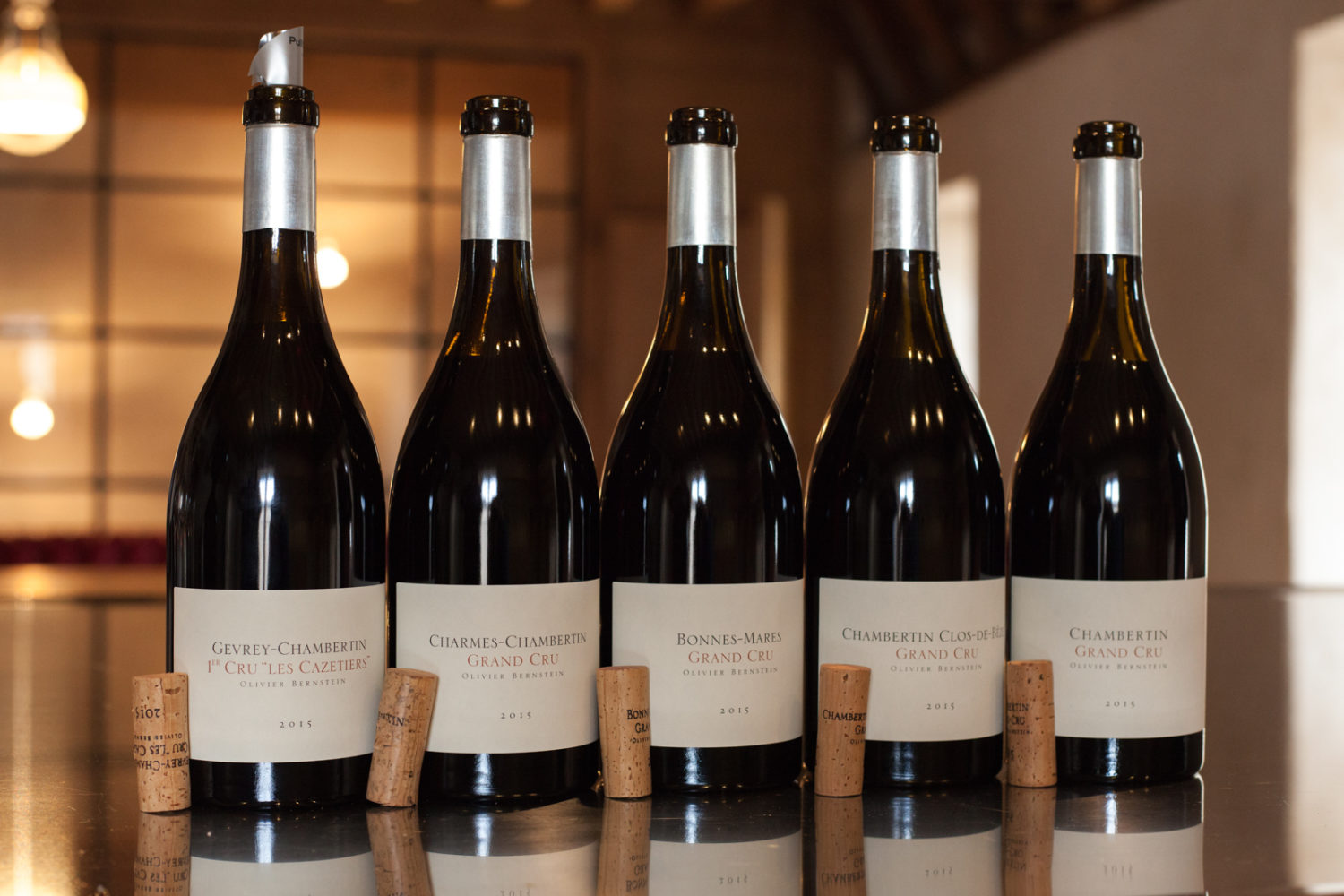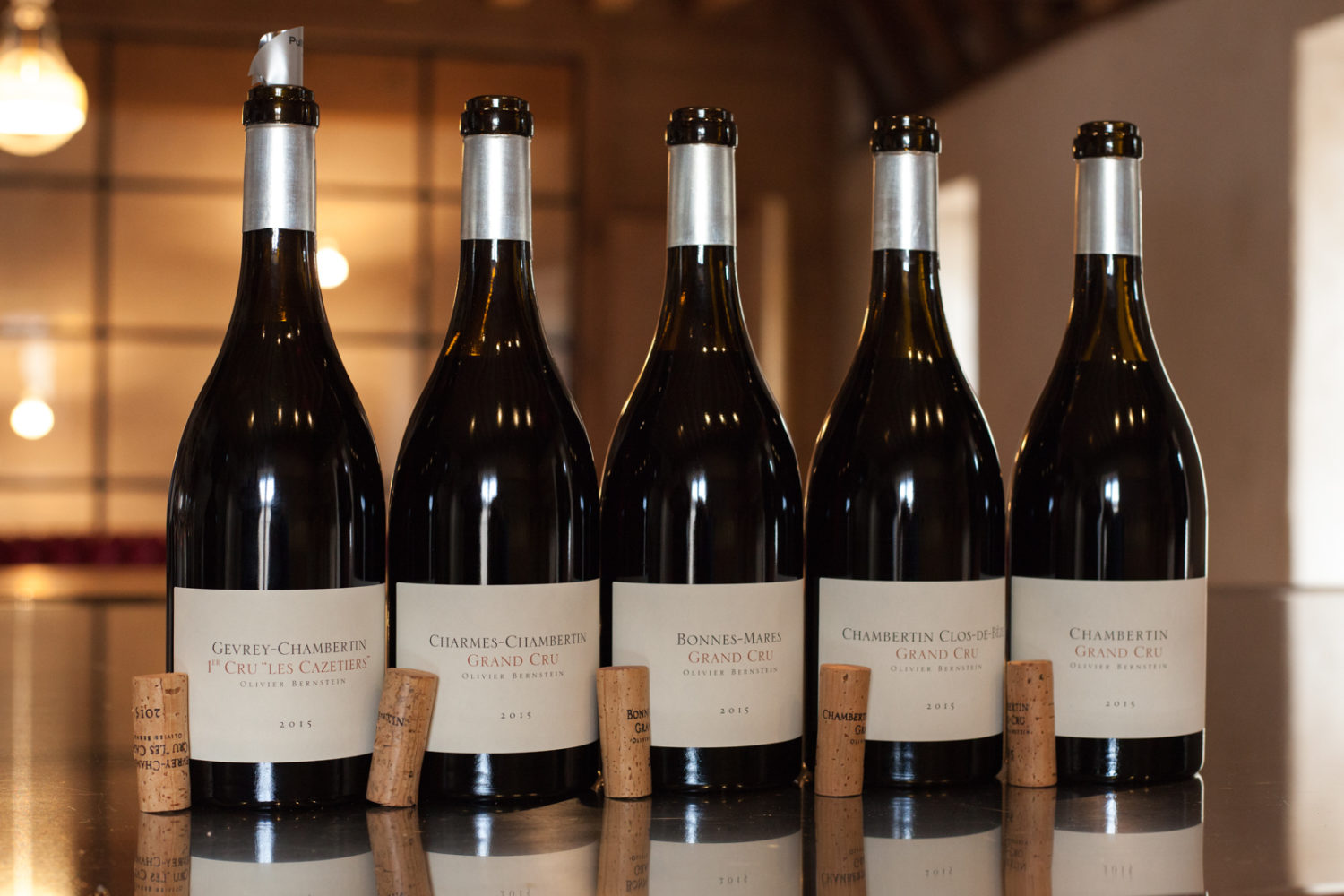 Beaune (Burgundy) • www.olivierbernstein.com
What they make: A focused, precise fleet of Pinot Noir from some of the Côte de Nuits' very best vineyards in Vougeot, Chambolle-Musigny, Morey-St-Denis and most notably, Gevrey-Chambertin. Of the 10 wines they make, seven are Grand Cru while the other three are Premier Cru. In older vintages (2011 and before) you might stumble upon a little Chardonnay, although their focus at the moment is solely on Pinot Noir.
Why I'm partial: Let's be clear: these wines are not affordable. On the low end, bottles cost $75 (for a village Gevrey-Chambertin). On the high end, $525 (a Chambertin Grand Cru).
After tasting their fleet of wines, I hesitated for four weeks on whether I should list them as Essential Winemakers due to these prices. But when the day is done, I can't escape the fact that Oliver Bernstein makes some of the greatest Pinot Noir I have ever tasted. Even in a rushed, 45-minute tasting of their 2015 vintage — we were the first to sample them from the bottle — I could tell I was tasting greatness. With all five wines, I wrote down the words "lively" and "energetic." There seems to be a racehorse quality to the wines when they cross your palate — they're going somewhere and you better hold on if you want to join them. Red tea, black pepper and coniferous forests also kept appearing in my notes, all overlaying a core of black cherries and cranberry.
Two wines that deserve special mention: the Chambertin Clos-de-Bèze Grand Cru juxtaposed complexity and lightness to a degree I've never encountered before. How a wine can recall blackberries, roasted coffee, baking spice and beeswax, yet not overwhelm the senses … that's just one of wine's greatest mysteries.
And secondly, the Chambertin Grand Cru. Holy smokes: what a wine. My notes simply say "so good, it is not fair." The aromas were distinctly different from the Chambertin Clos-de-Bèze Grand Cru — darjeeling and black currant, cloves and cinnamon — yet it held the same magic of juxtaposition.
Yes, the wines from this buzzed-about négociant are in high demand and prices are only going to go up. But my-oh-my: the praise is worthy.
Importer: Wilson Daniels

---
Yann Bertrand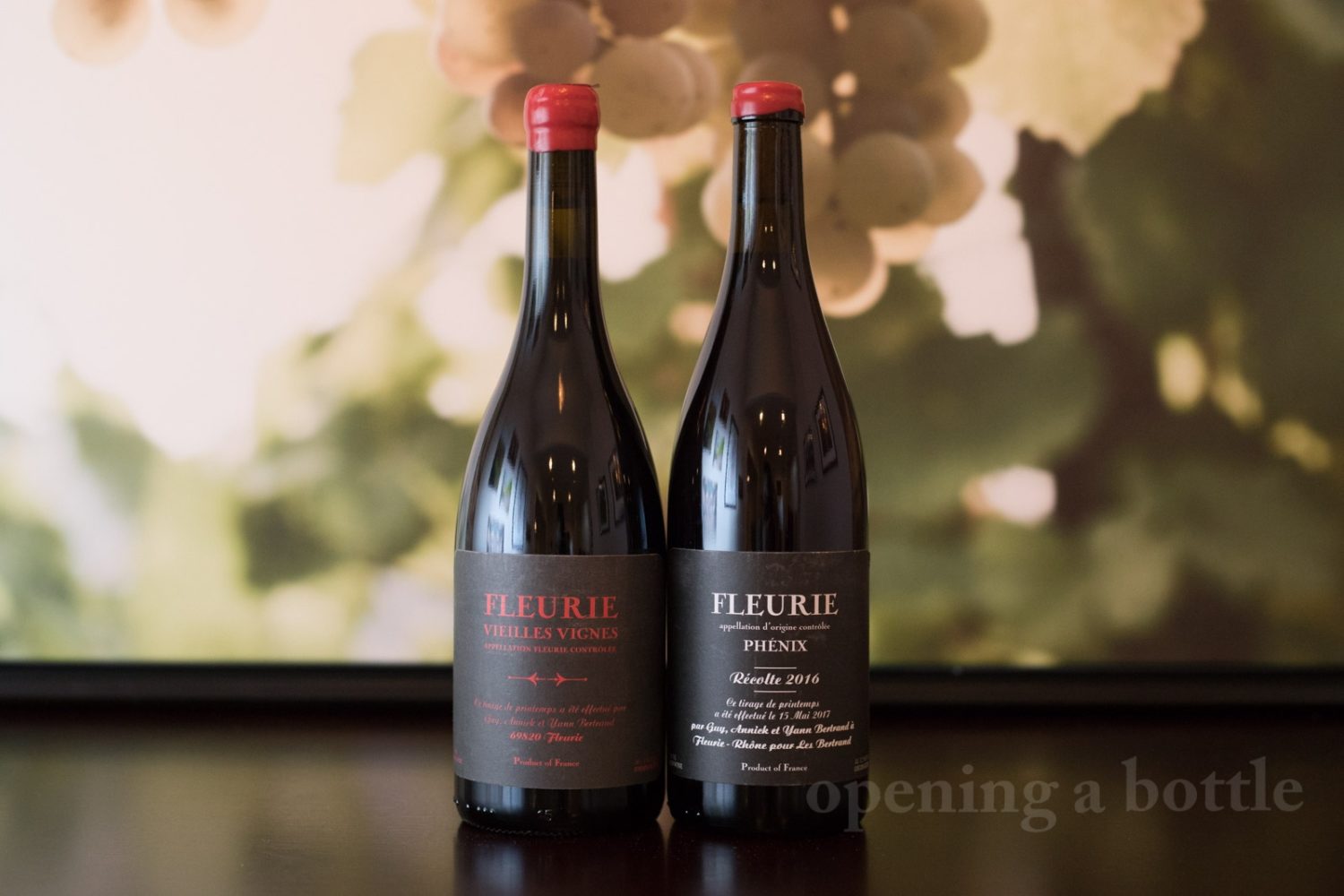 Fleurie (Beaujolais) • www.pariswinecompany.com/yannbertrand/
What they make: Gamay, Gamay and more Gamay. Located in the Beaujolais Cru village of Fleurie, the domaine of the Bertrand family encompasses 7.5 hectares, mostly within the famous cru known for its delicate and floral wines. The domaine is shifting from one generation to the next, and the son — Yann Bertrand — is emerging as one of Beaujolais' rising stars. On the surface, you can see this transition in the labels, which are stark and classic, but with quirky and playful names such as Cuvée du Chaos and Pure Oh!Rigine. The exact number of wines fluctuates from vintage to vintage (often because of hail), but all wines are organic, and all of them come from Fleurie with the exception of a single Morgon and a Juliénas.
Why I'm partial: If Château du Moulin-à-Vent anchors one end of the Cru Beaujolais tent, then Famille Bertrand anchors the opposite stakes. These wines are sleek, light, floral, feminine and downright gulpable (you may as well buy two of each, because these bottles drain themselves). Yet this isn't Bojo juice. There are shades of moody Pinot Noir in the light, pale colored wines of Famille Bertrand, particularly on the nose, which often yield notes reminiscent of black cherry, blue flowers and rainstorm. Cuvée du Chaos and Phenix are particularly exciting wines, but it was the 2015 Vielles Vignes that revealed just why Yann Bertrand is so celebrated. It was one of his first vintages, and despite the oppressive heat and extraction of the vintage, he managed to keep his wines clean, bright and fruity without losing any of those beautiful, natural tones of flowers. Famille Bertrand is a small estate that is increasingly hard to find, especially in tough vintages where the yield is reduced by hail. But they are so worth the hunt.
Importer: Paris Wine Company
Read more: A Thanksgiving Guide to Beaujolais
---
More Essential Winemakers