California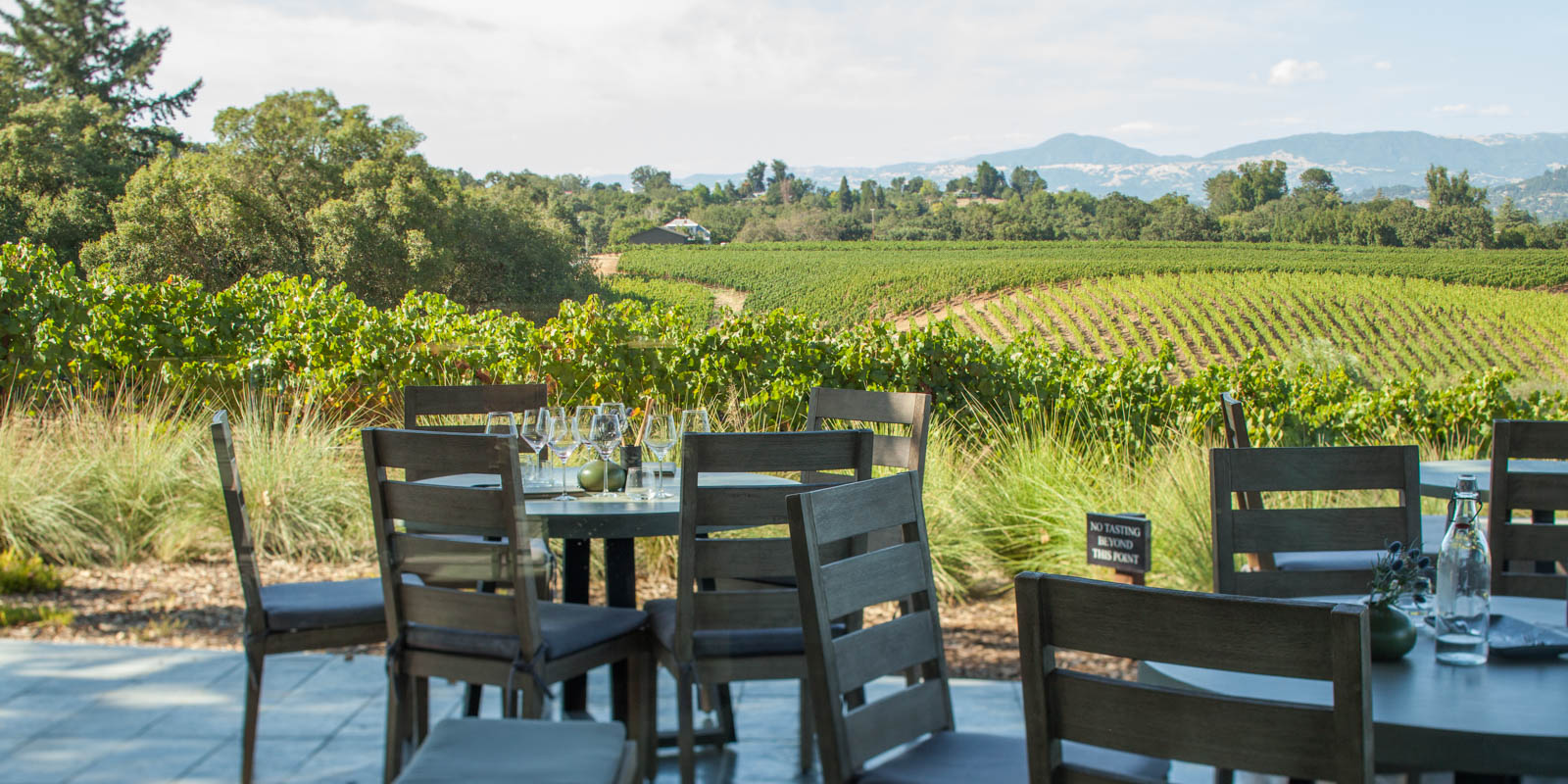 Essential Winemakers
Grace over brashness. Subtlety over strength. When I drink a wine and evaluate it, these are the things I prioritize. You might prefer a brawny, oaky Cabernet Sauvignon to a delicate, floral Pinot Noir. If that's the case, then my reviews aren't going to be on point for you. Our palates are just different, and that's fine.
I bring this up as a disclaimer for California because our list of Essential Winemakers here is tilted heavily toward Pinot Noir producers, all of whom make their best wines in the coolest climates in the state. But to make this list, these California winemakers need to have a little something extra in the mix. In many cases, it's an excellent cool-climate Chardonnay that rounds out a winemaker's roster of wines. In other cases, it's an oddball — like Copain's Trousseau or Fort Ross' Pinotage.
California wines are either an adventure or a bore. There's little gray area to me. But if you are an adventurous wine-drinker, you'll find plenty of excitement drinking any of the wines from these California winemakers who pass the Essential Winemaker's criteria: three different excellent wines, or three excellent wines over three different vintages.
---
Cain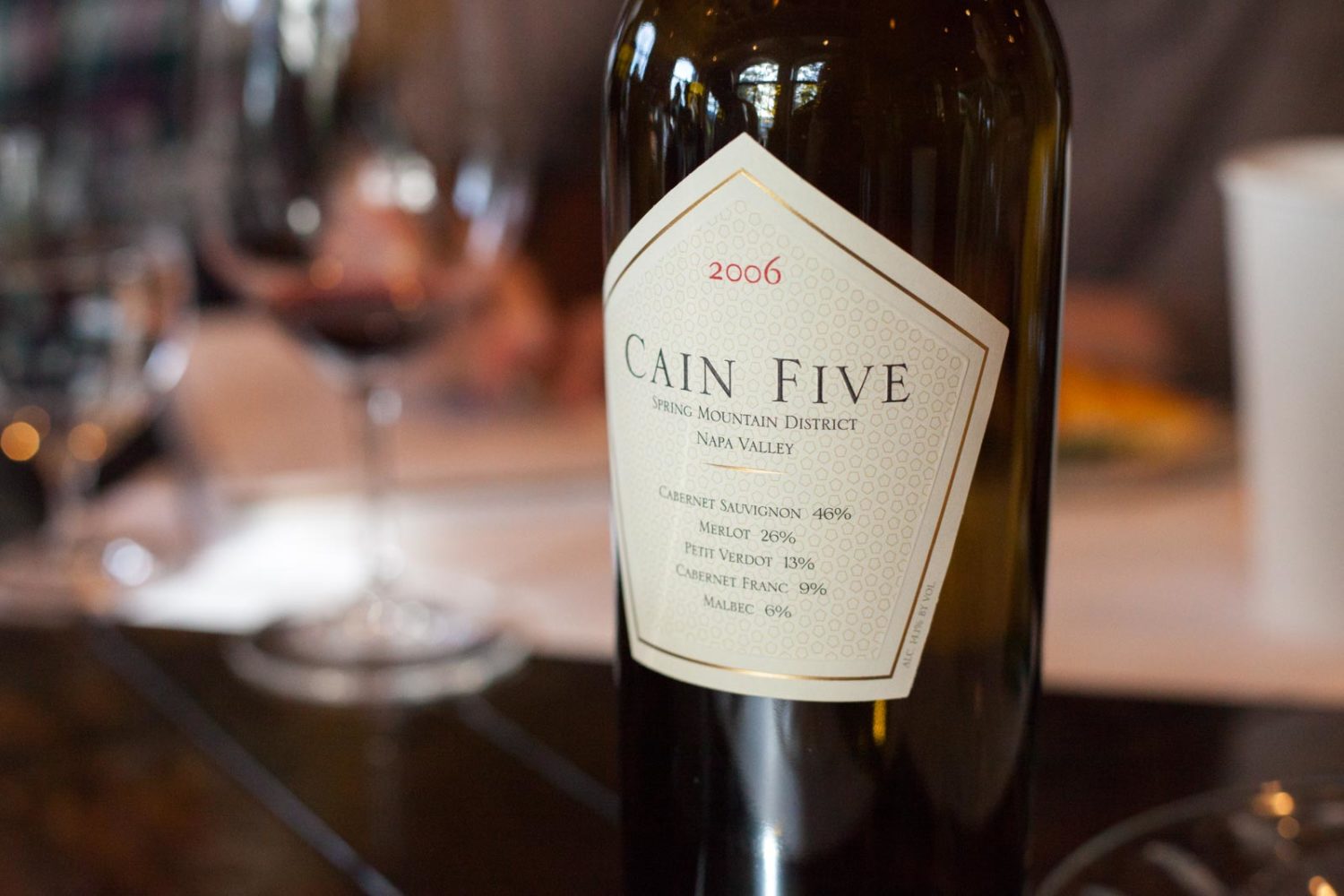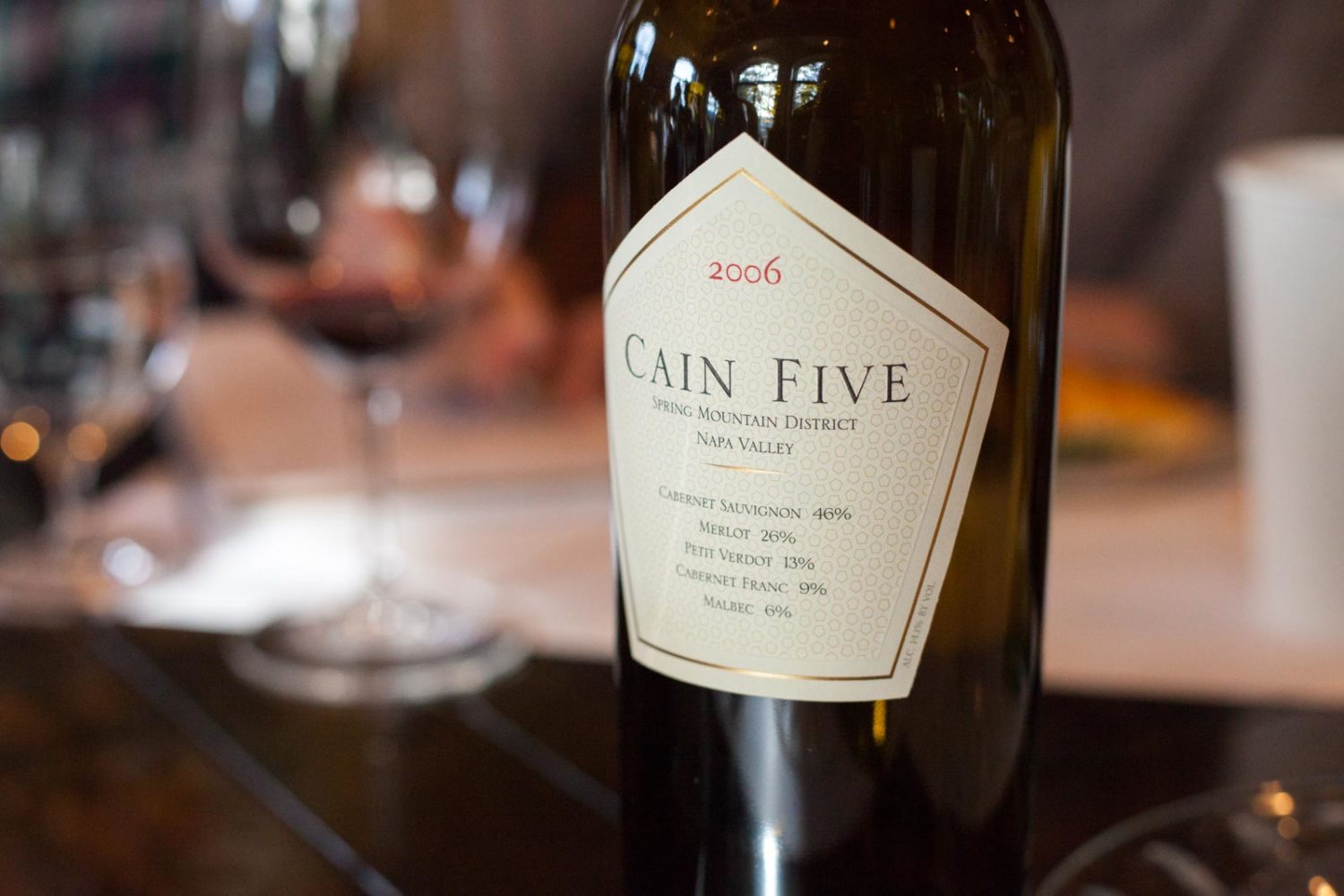 Spring Mountain District AVA, Napa • cainfive.com
What they make: Cain makes three Bordeaux blends from the high slopes of Spring Mountain. The signature bottle here is, without a doubt, Cain Five, a sterling blend of every grape grown on the hilltop estate: Cabernet Sauvignon, Merlot, Petit Verdot, Cabernet Franc and Malbec. The NV12 Cain Cuvée is a red blend made of predominantly Merlot, while the Cain Concept bottling is predominantly Cabernet Sauvignon.
Why I am partial: The wines of Cain are not your typical, Napa Valley Cabernet Sauvignon blends. They are graceful, pretty and abundantly detailed, with zero bombast and little swagger, yet — paradoxically — an air of confidence about what they bring to the table. These are wines that recall nature, and they don't offer easy answers on why they have the identity they have. That's part of the adventure. When I tasted at their estate with winegrower Chris Howell, I got the feeling that — even after more than 20 years with the estate — he was still learning new things about his wine with each sip.
Of their three bottlings, I tasted the NV12 Cain Concept and two vintages of the Cain Five (2006 and 2012). The NV12 is a romantic wine, with loads of berries, traces of savory notes and a luxurious palate that is somehow not "plush" and overly decadent. But the real star, for me, is the Cain Five, particularly when it has benefited from age. The wine is supple, light on its toes, yet powerful and evocative. Don't be surprised if its aromas remind you of a forested, mountain-side berry patch.
Read more: A Cabernet Sauvignon Skeptic in Napa
---
Copain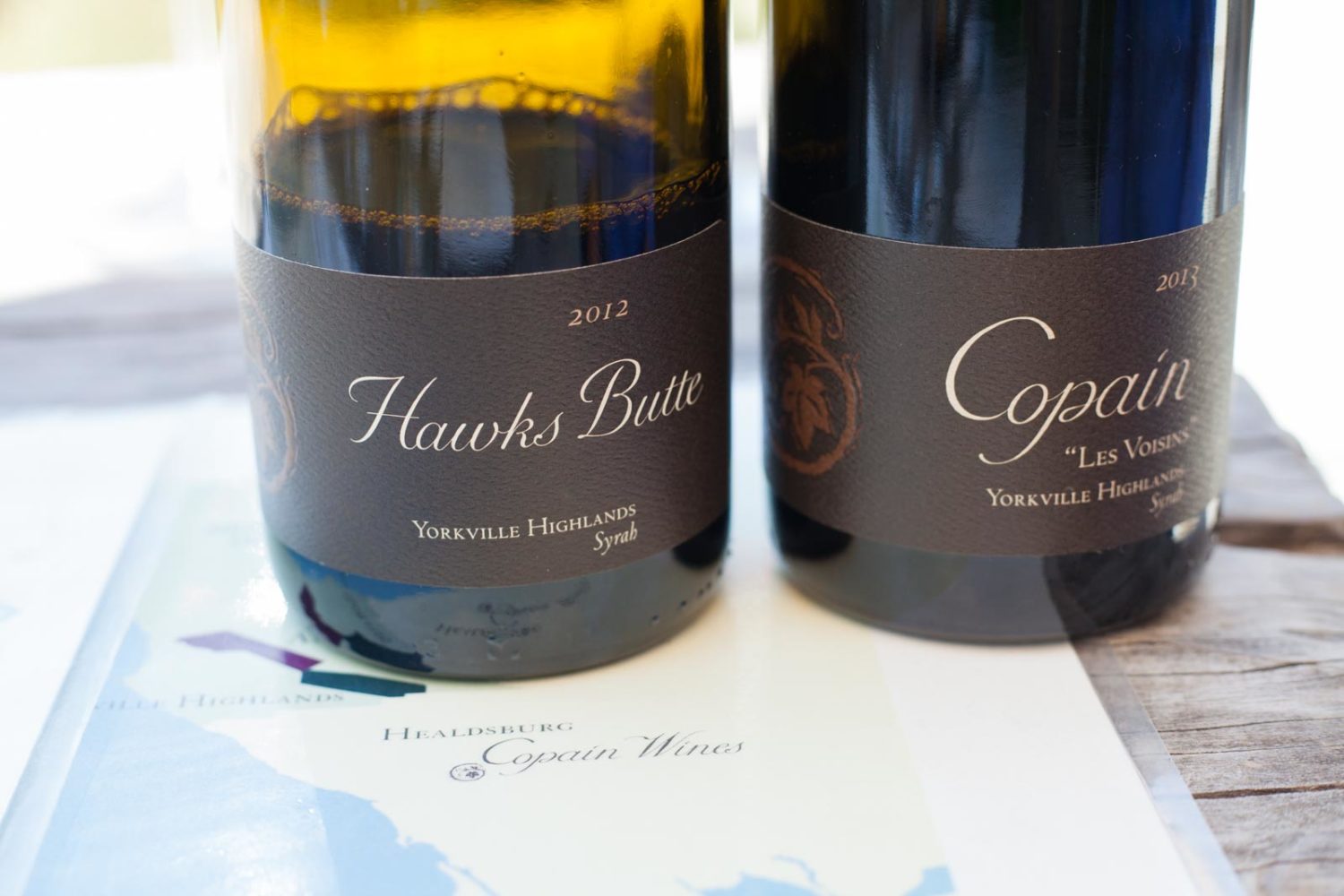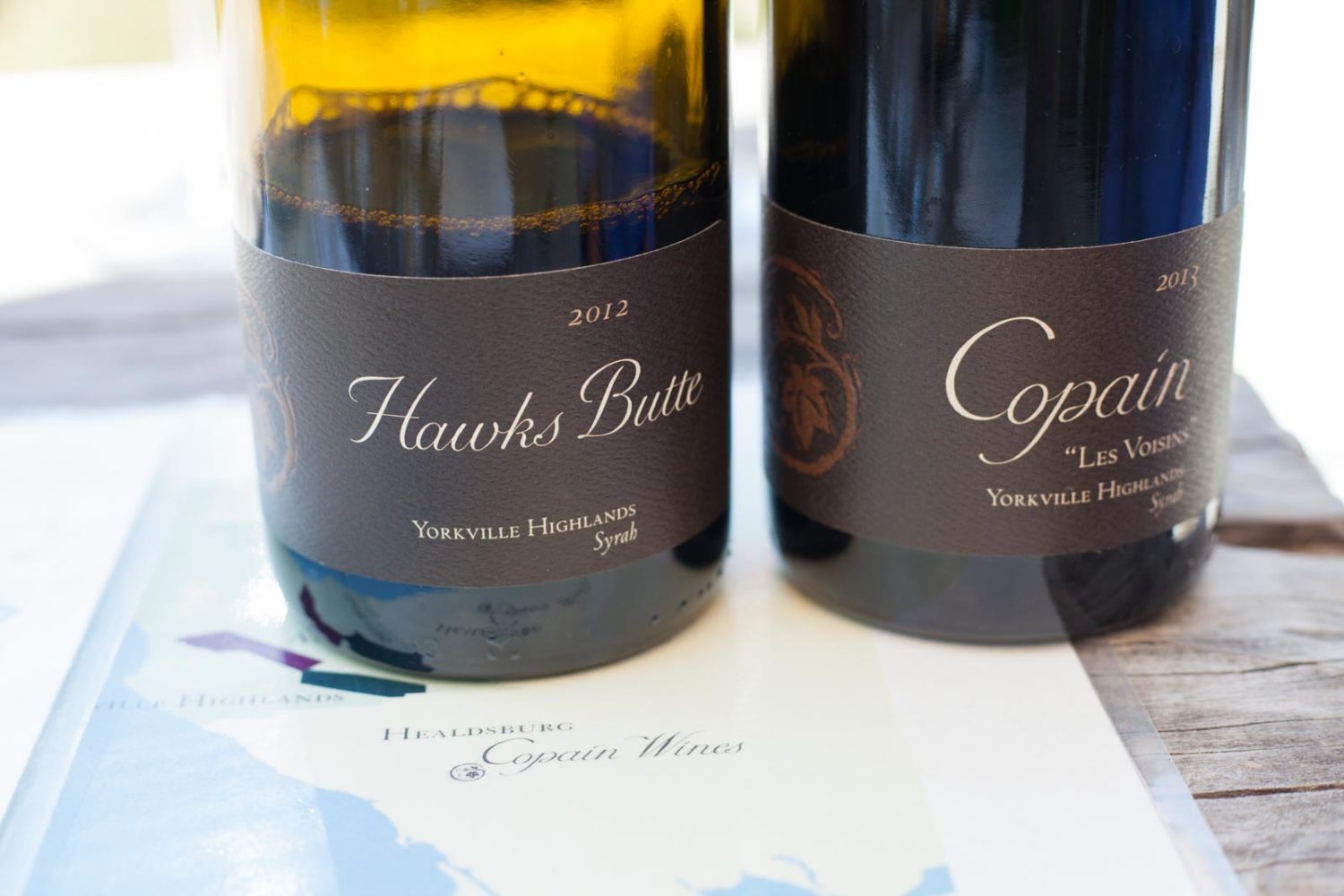 Sonoma/Mendocino • copainwines.com
What they make: Twenty-one different wines, all with roots in French varietals and French winemaking philosophy … just expressing distinctly New World terroir (like the untamed floral aromatics of the Anderson Valley). While based in the Russian River, Copain's interests appear to be elsewhere. On the Chardonnay side of things, they source grapes from as far away as the Monterey AVA, while their Pinot Noir has a special focus on the aforementioned Anderson Valley, offering several single-vineyard selections with amazing character. They also make dazzling Syrah, and they're not afraid to experiment with obscure French varietals such as Trousseau and Picpoul.
Why I am partial: Copain is a bit of a darling for sommeliers and the wine press; when I finally got around to checking their wines out, I could see why. They are complex and elegant, yet perfectly calibrated for accompanying a variety of foods. This versatility makes them an essential addition to any wine cabinet that's within easy reach of what's cooking in your kitchen. The Copain "Les Voisins" Anderson Valley Pinot Noir is especially seductive; while the Kiser "En Bas" Pinot Noir has more gravitas and a bouquet that recalls a rainstorm in the summer. But perhaps the real reason I love Copain is the risk-taking. After all, winemaker Wells Guthrie decided to make a Trousseau — not because there was demand (for God's sake, what the hell is Trousseau anyway?), but because it is a damn fine wine and worth making. For that, Copain's wines are worth keeping an eye on.
Read more: Getting Schooled in Sonoma: At Copain

---
Ehlers Estate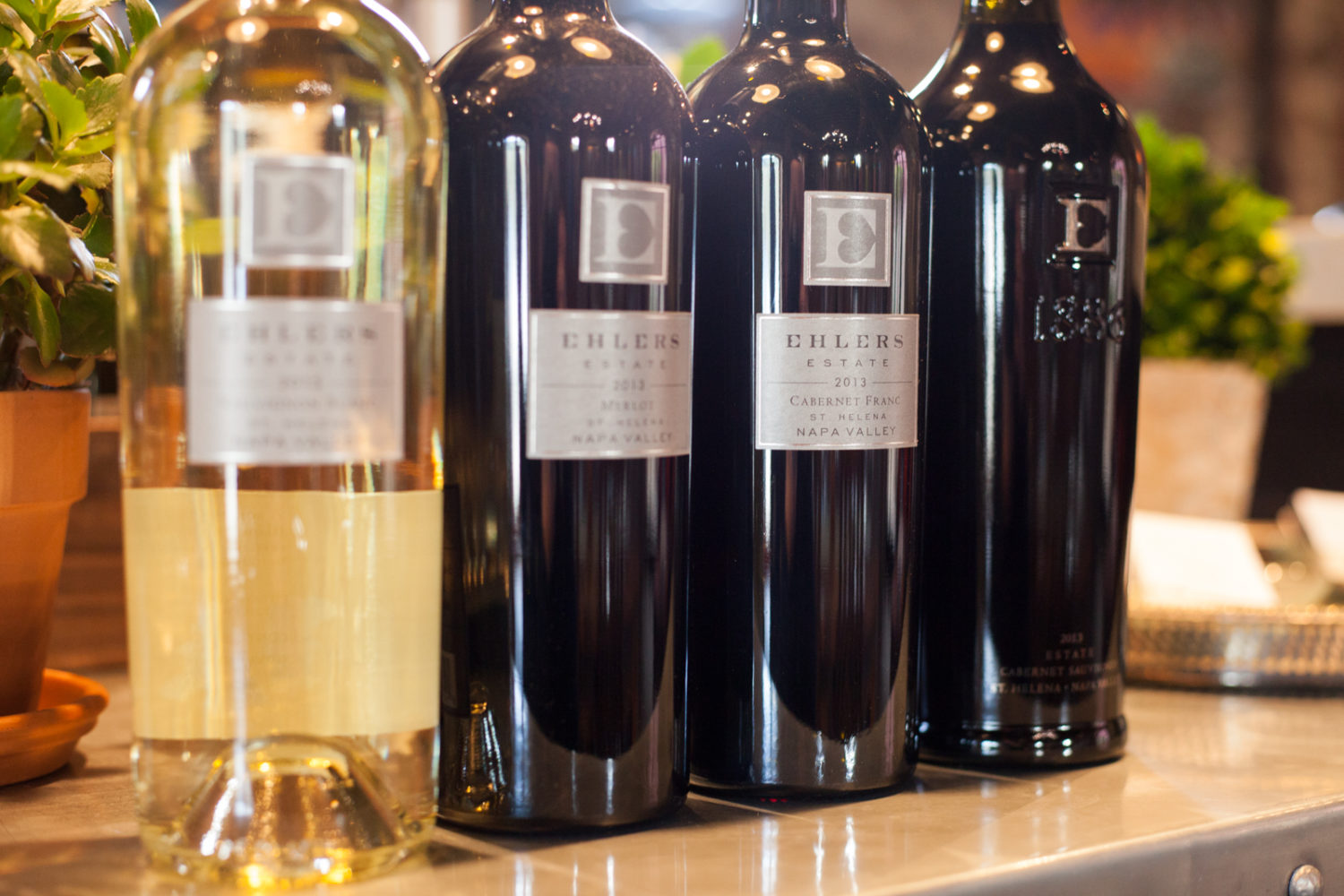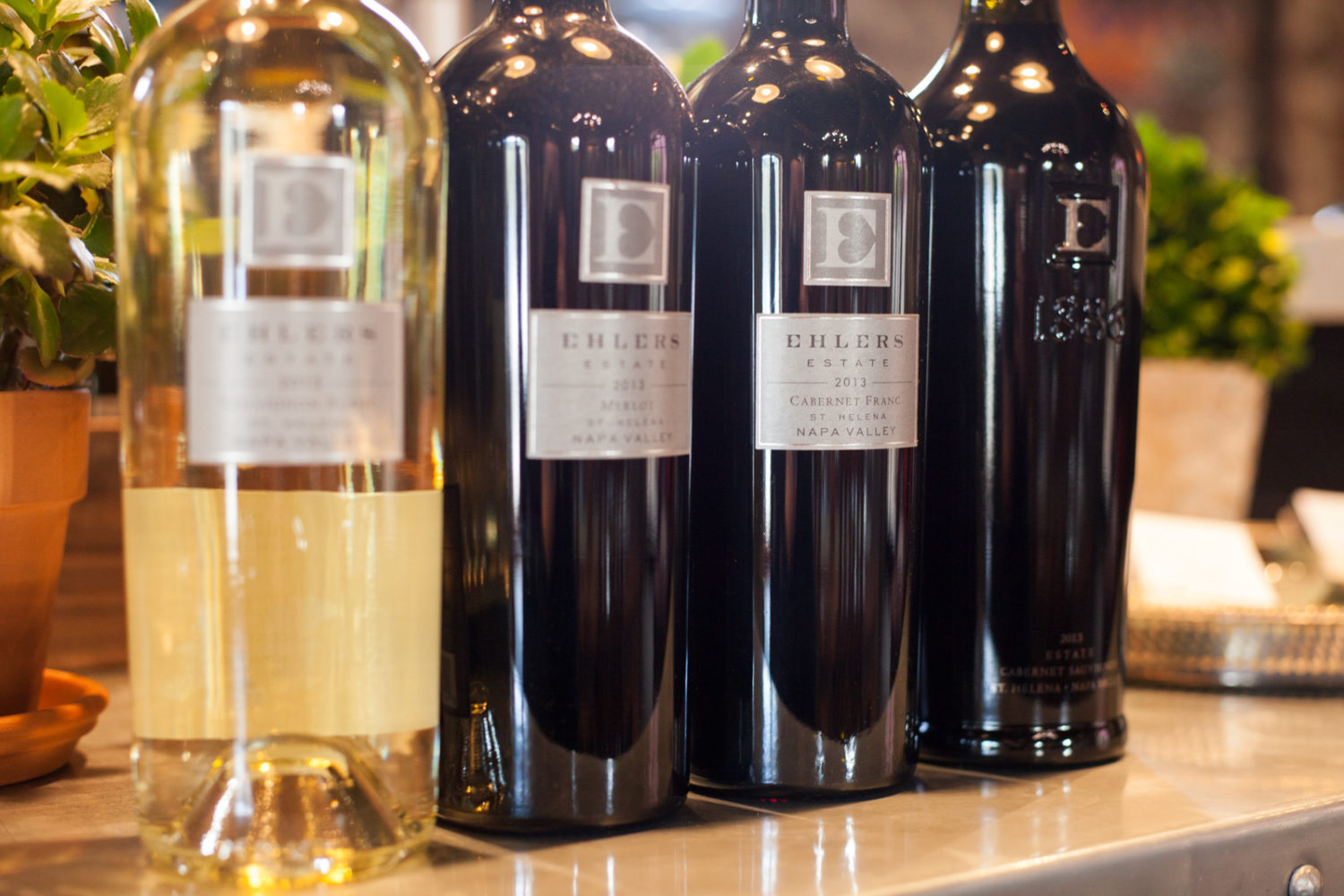 St. Helena AVA (Napa Valley) • ehlersestate.com
What they make: Elegant Bordeaux varieties with shades of the Loire Valley. Perhaps that's because their Cabernet Franc juice is treated with such reverence and care. Or maybe its because their Sauvignon Blanc cuts like a Sancerre. Either way, Ehlers Estate makes eight different wines, including a stellar rosé of Cabernet Franc and varietals for Sauvignon Blanc, Cabernet Franc, Merlot, Petit Verdot and Cabernet Sauvignon. There are also two primary Bordeaux blends — the estate Cabernet Sauvignon and the flagship 1886.
Why I am partial: To appreciate Ehlers Estate, its best to visit the winery. I had sampled their wines before my visit, but it all made a lot more sense after seeing it in person. What Ehlers Estate does with Cabernet Franc would be enough to warrant inclusion on this list. Their Cabernet Franc is dark, natural and brings to mind dark forest berries. On the flipside is an exuberant rosé of Cabernet Franc that recalls watermelons (and demands patio time in the summer). There is even a little Cabernet Franc in the Merlot, which perhaps contributes to its roundness and completeness. And I'd be remiss to not mention the 1886, their "big wine" that somehow still manages quite a bit of restraint and finesse.
Read more: Subtlety Over Strength at Ehlers Estate (publishing on March 31, 2017)

---
FEL Wines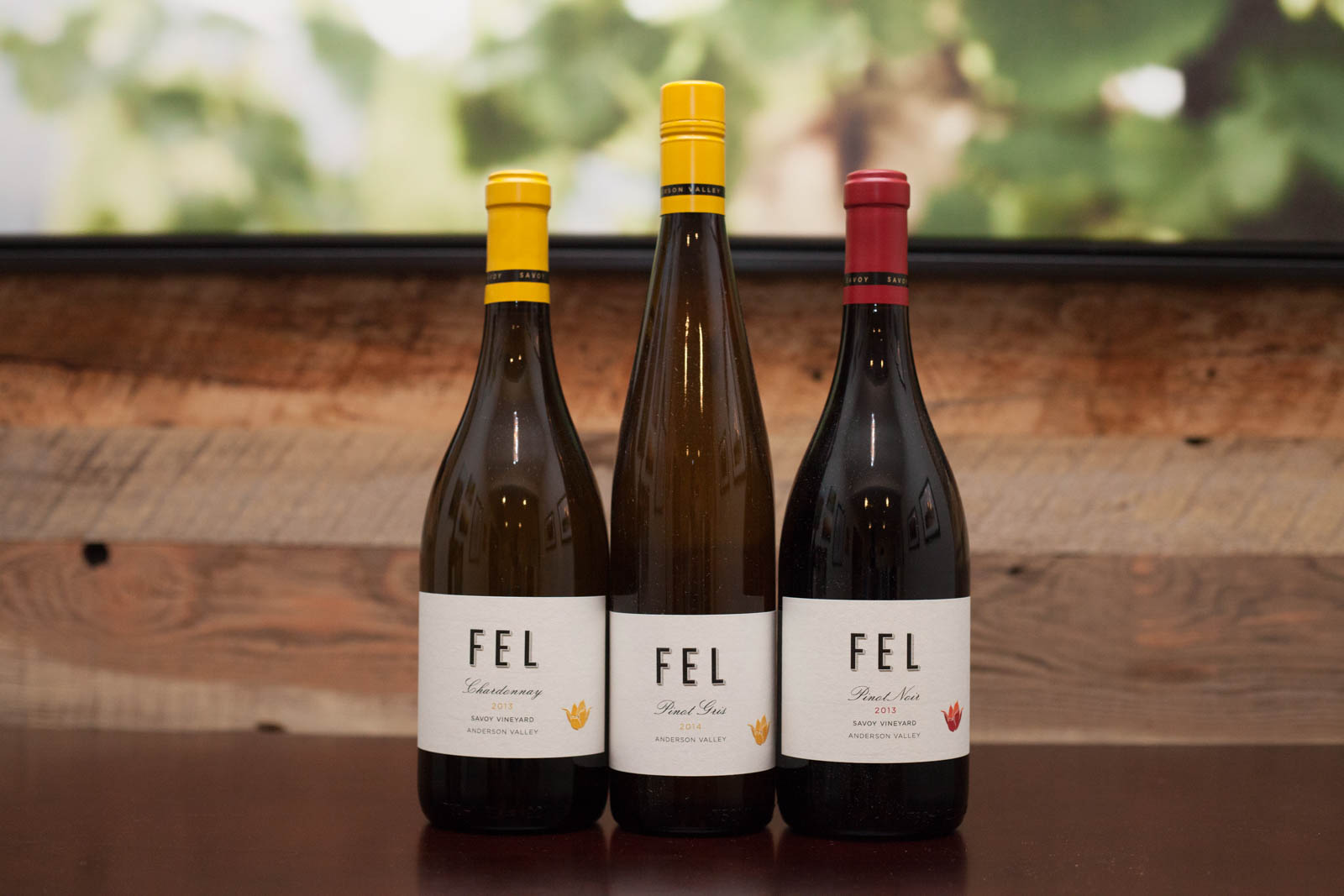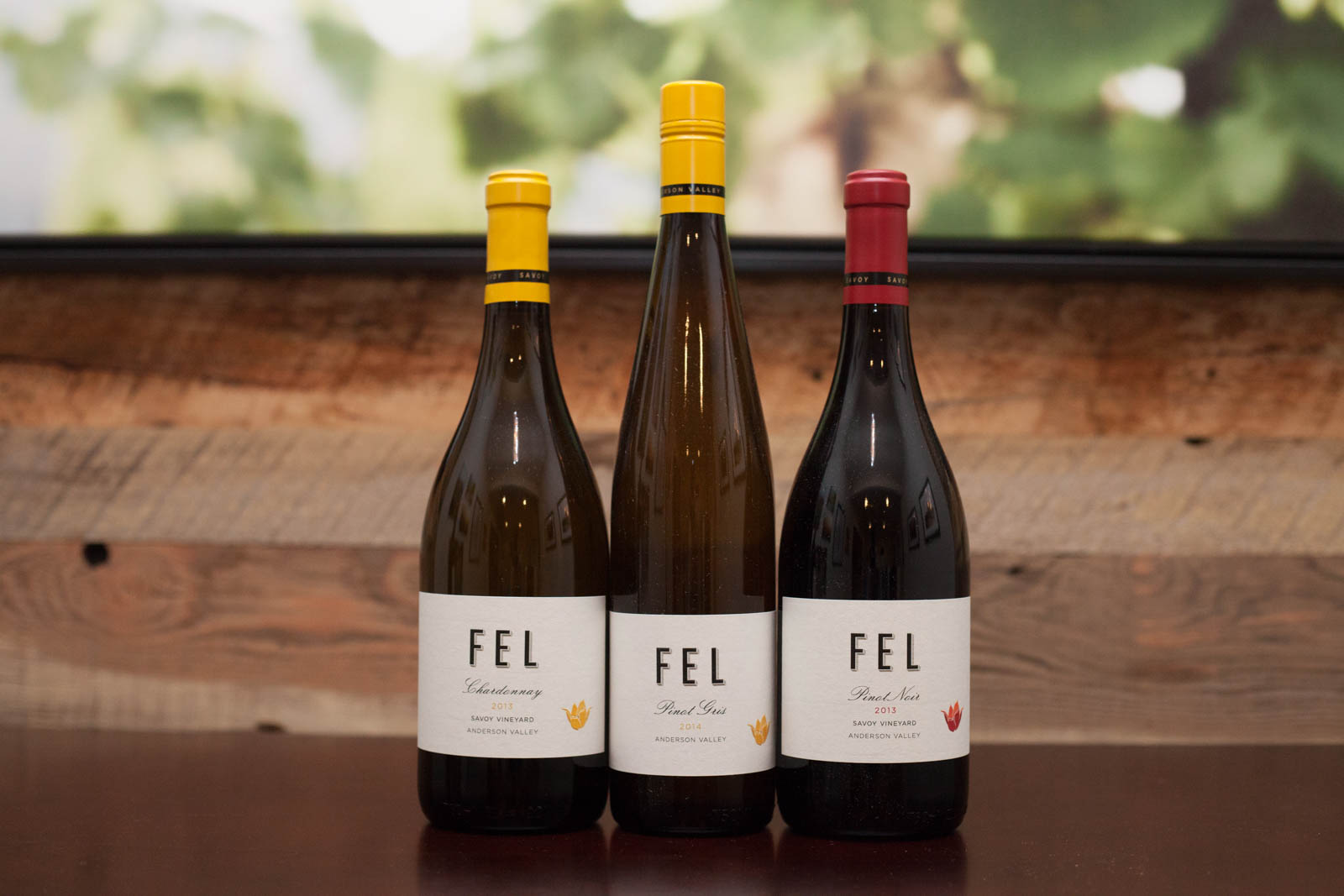 Stags Leap AVA (Napa Valley) • felwines.com
What they make: A part of Cliff Lede wines, FEL offers up cool-climate Cali at its most interesting with six different Pinot Noir, two Anderson Valley Chardonnay (one single vineyard and a blend) and a Pinot Gris. At one time, they also made a delicious Gewürztraminer.
Why I am partial: FEL Wines used to be Breggo Wines, and I became familiar with their work during a weekend-getaway to Boonville with my wife in 2013, when I stopped by their tasting room. Since then, they've rebranded and moved operations to Stag's Leap AVA in Napa Valley, where the rest of Cliff Lede's wines are made. Of particular note with FEL are the complex, aromatic and floral wines from the Savoy Vineyard. As far as single-vineyard wines go, they are infinitely compelling, offering up luscious but not overbearing fruit and elements of tea on the palate — think rosehips in the Pinot Noir, chamomile in the Chardonnay.
Read more: A Vineyard's Story: Savoy Vineyard in the Anderson Valley // Anderson Valley: Gewürztraminer At Its Best // Chamomile & Brioche in a Chard?

---
Fort Ross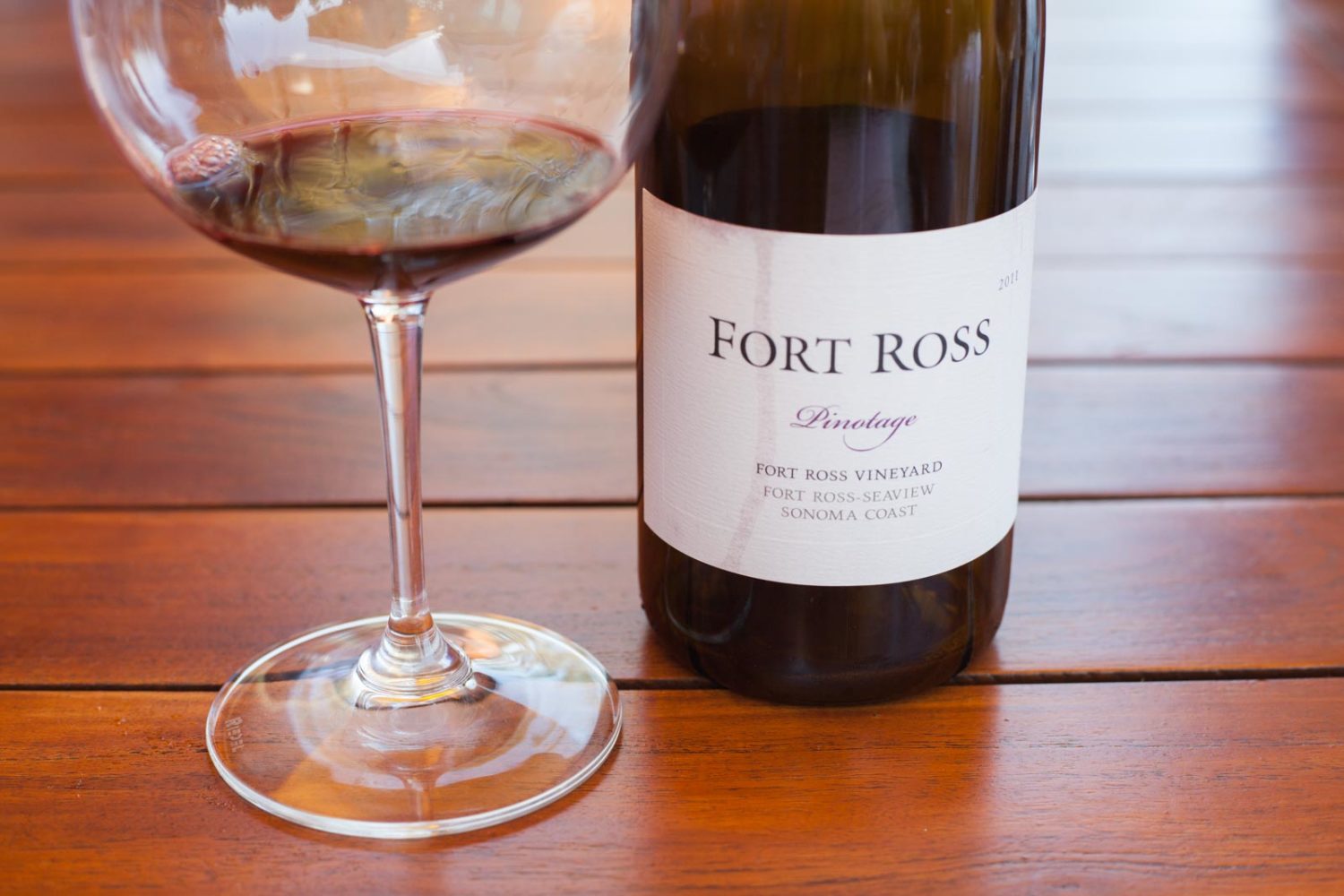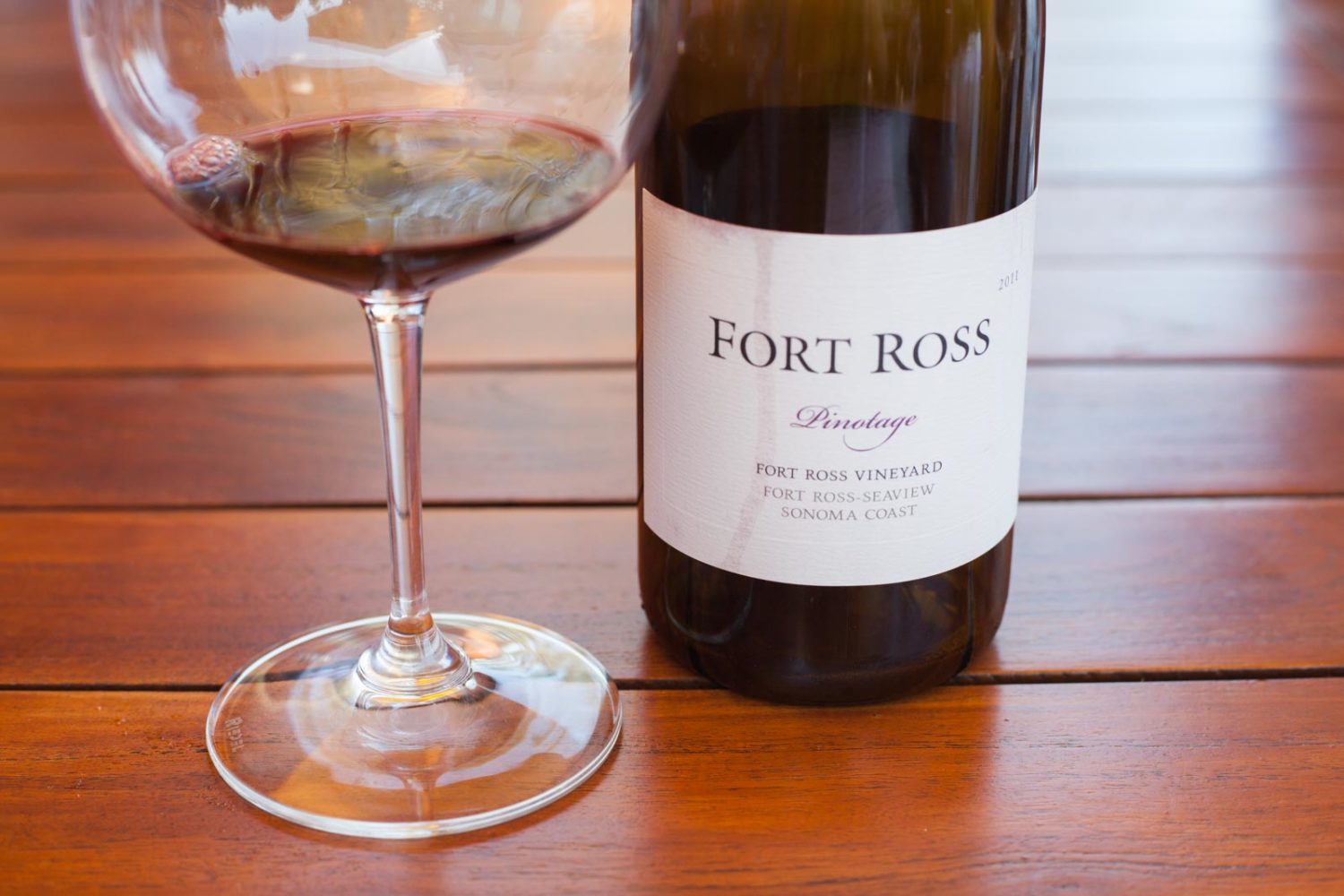 Fort Ross/Seaview AVA • fortrossvineyard.com
What they make: Several cuvée and single-block Pinot Noir and Chardonnay from their estate vineyard, which happens to be the closest vineyard to the Pacific Ocean in America. The South African owners have also reserved one block in their vineyard for an expressive, dark-berried Pinotage.
Why I'm partial: Yes, there are a lot of Pinot Noir and Chardonnay producers on this list, but given the expressions of microclimate found in these grapes, they represent the most interesting wines in the state, and the variety from one area to the next is noticeable. The Fort Ross/Seaview appellation, which hugs the Sonoma Coast, is among the most unique. Fort Ross Vineyards' Pinot Noir are complex yet approachable, their Mother of Pearl Chardonnay is exotic and surprising, and the Pinotage will change more than a few minds about the grape's potential.
Kudos also go out to Fort Ross Vineyard for being open to the public despite their remote location, and for not being a mailing-list only winery, something that the West Sonoma Coast's wineries have shifted toward as a sales model.
Learn more: Getting Schooled in Sonoma: At Fort Ross

---
Qupé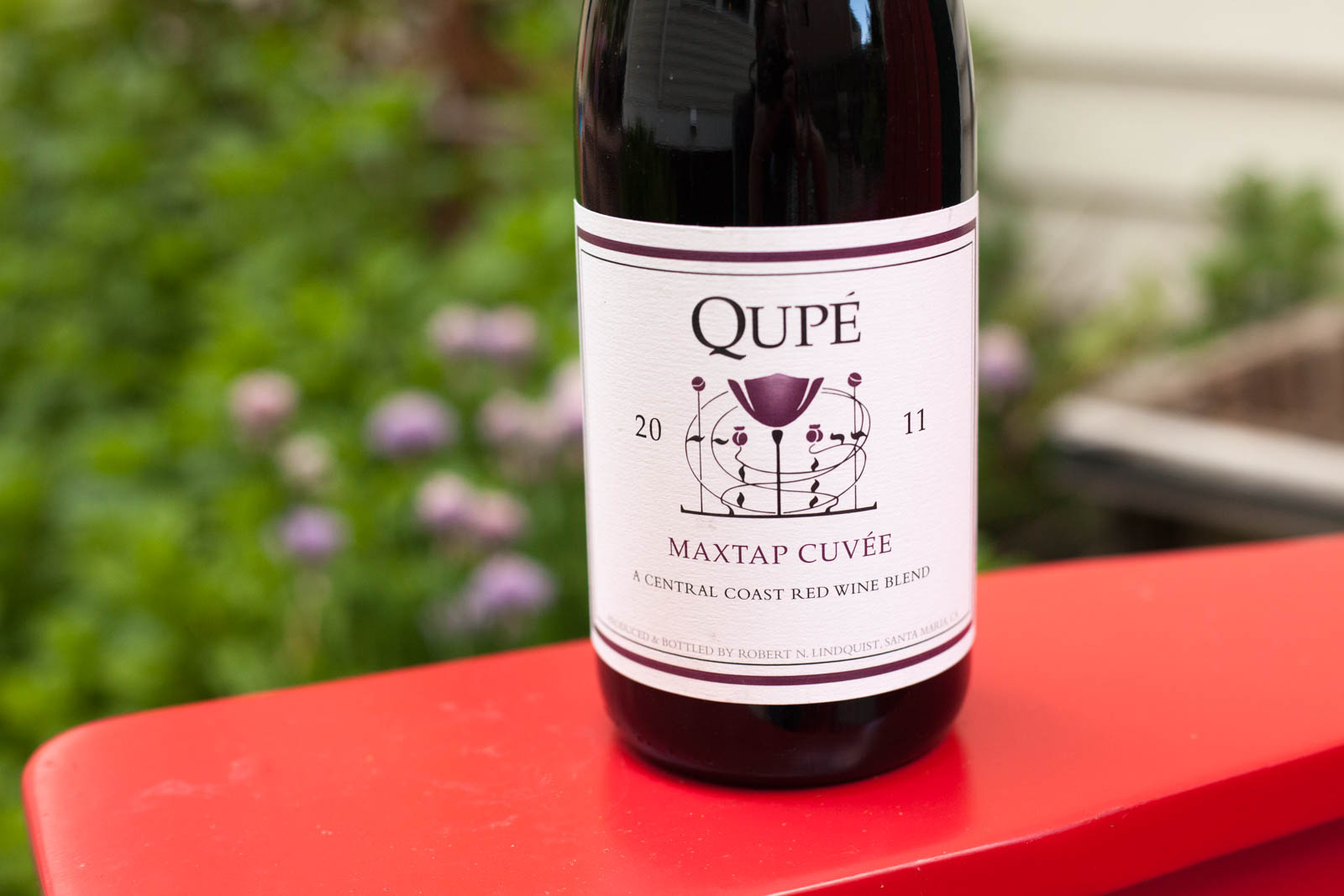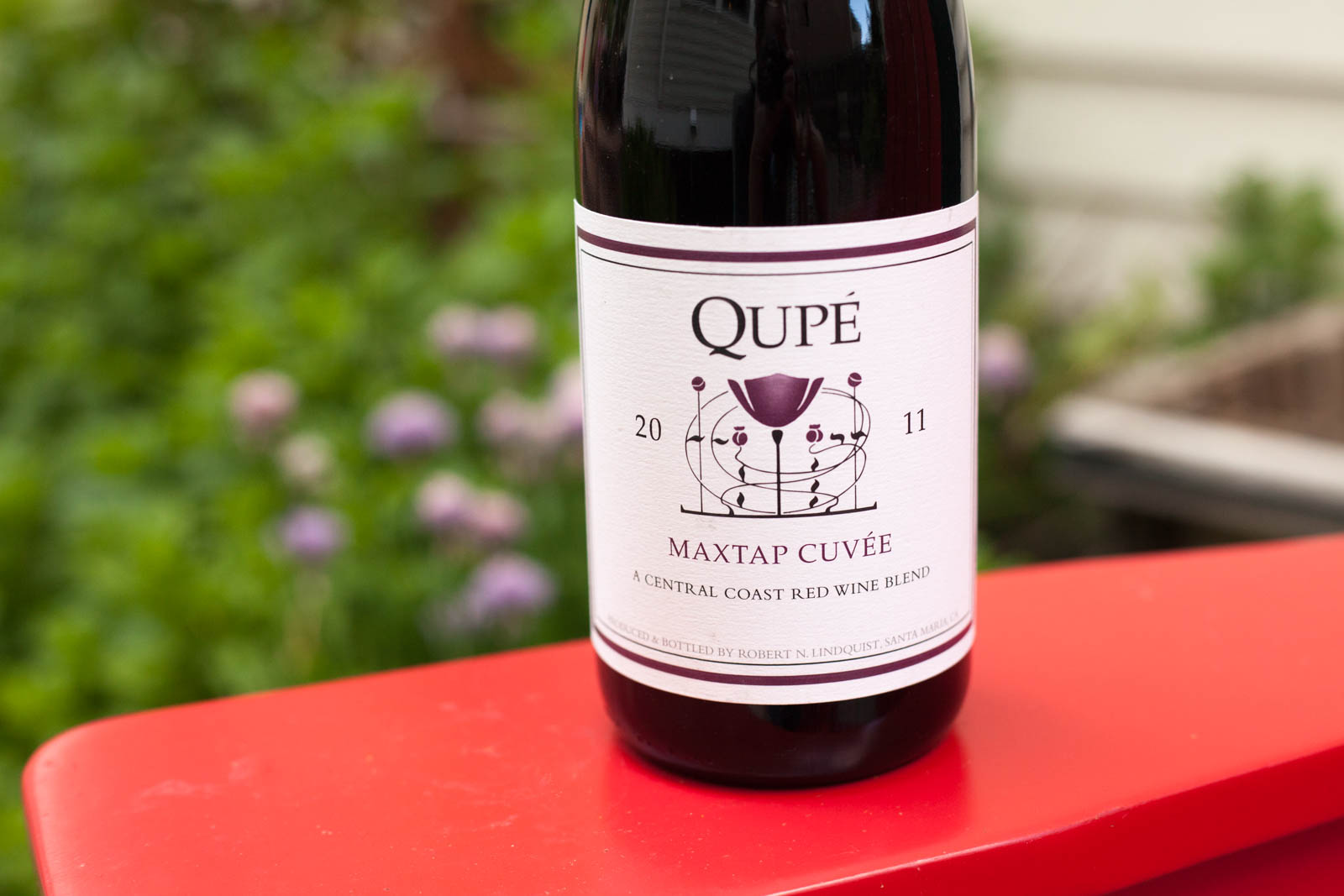 Santa Barbara County • qupe.com
What they make: On the surface, Rhône varietals should fare very well in California. But from my experience, few winemakers show the restraint necessary to allow these grapes their best showing. But Qupé's winemaker, Bob Lindquist gets it, and his elegant and food-friendly Rhône-style wines show the potential of Santa Barbara County's unique terroir.
Why I am partial: I've only had a sliver of the vast Qupé portfolio of wines — which also includes Chardonnay — but everything I've had has been impressive: a Marsanne that felt like it was kissed by honey and oranges; a Central Coast Syrah that was vivid and shape-shifting throughout; and the affordable Maxtap Cuvée which would be happy on any table any night of the week. From these three wines, I now look for that poppy-covered label whenever I troll a "California" aisle at the wine shop.
Read more: Overlooked by Wine Enthusiast: Qupé Maxtap Cuvée // Qupé Syrah Goes to the Rafters // 2016 Preview: What We'll Be Drinking Next Year

---
Red Car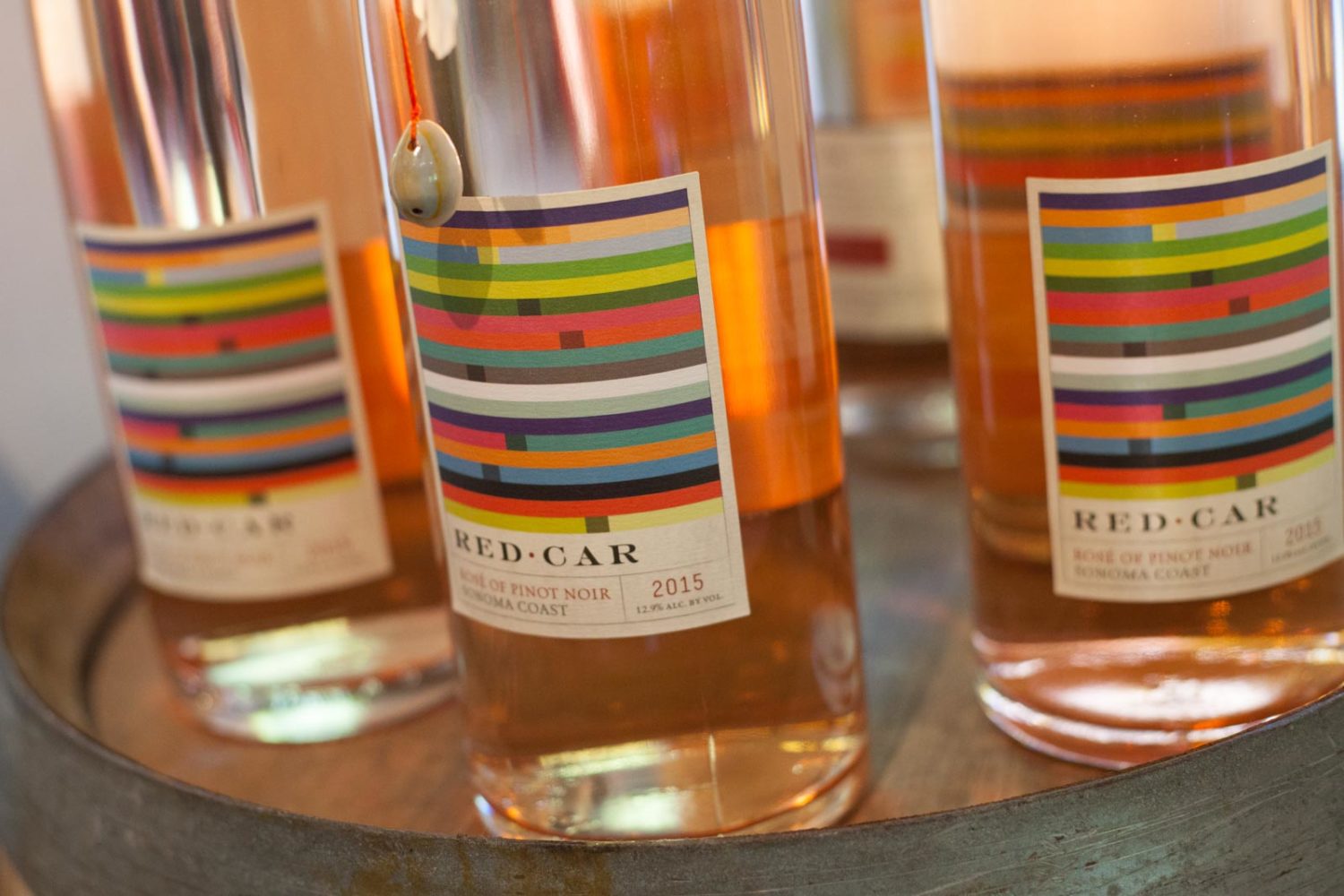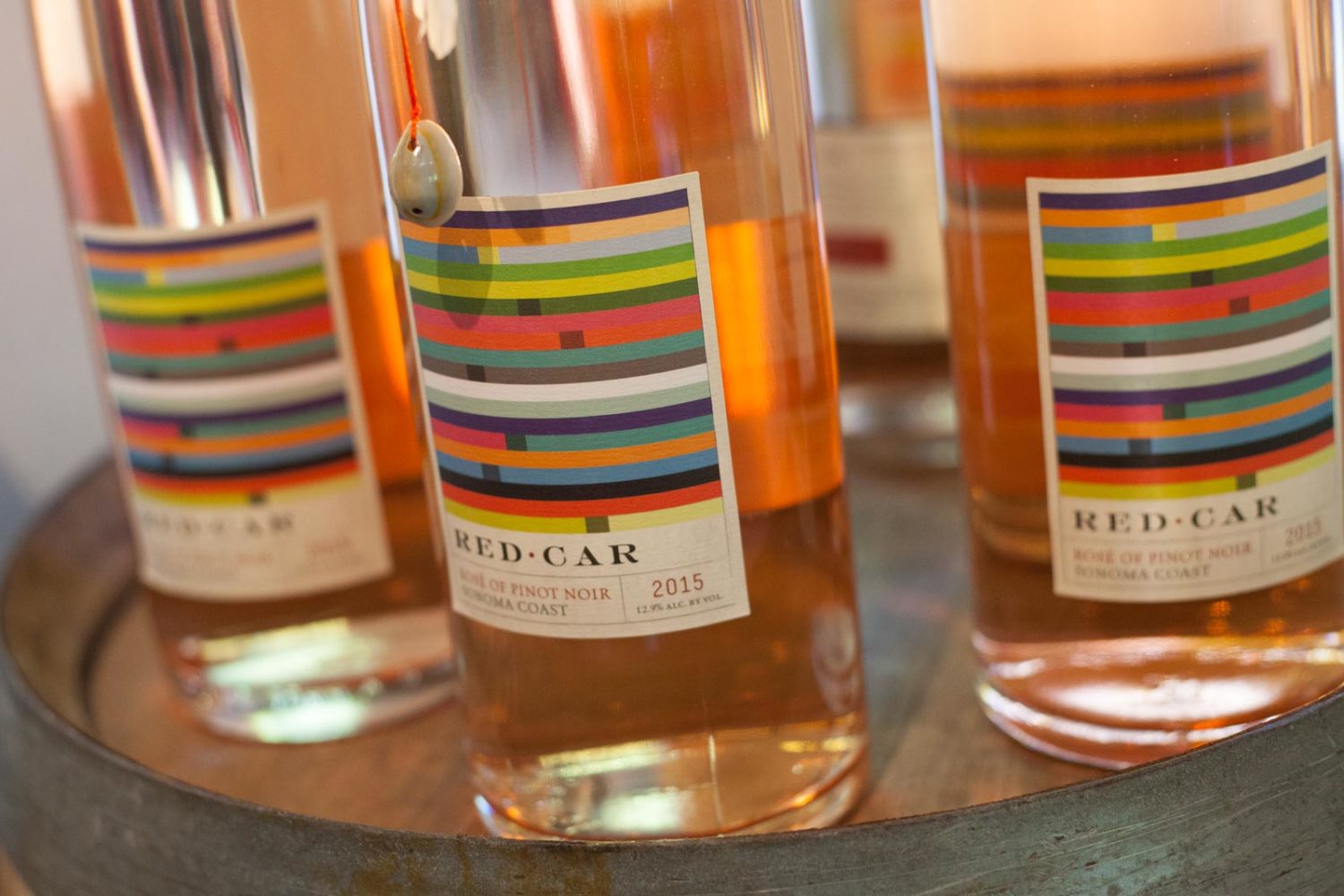 West Sonoma Coast • redcarwine.com
What they make: Chardonnay, Pinot Noir and Syrah from very specific, cool-climate vineyards from the Sonoma Coast. They also make a rosé of Pinot Noir that is sublime, in part because the grapes are grown specifically for rosé. Red Car's wines are all gorgeous, elegant and highly food friendly. If there is a strike against them, it's price. With the exception of their Sonoma Coast Chardonnay ($30), they are outside of my everyday budget (e.g. their fleet of Reserve Pinot Noir cost between $68 and $72/bottle).
Why I am partial: These are flawless wines. The aforementioned rosé is the best I've had from California, with nary a trace of tartness. The Ritchie Vineyard Chardonnay is mystical: a swirl of complexity conjuring lemon, lime, toast, tomatillo and herbs with a creamy finish. Their Cuvée 22 Syrah builds and builds with each sip, revealing a delicacy and vibrancy that is rare with Cali Syrah. And best off all: the Pinot Noir. I've enjoyed both the Hagan Vineyard as well as Heaven and Earth Pinot Noir — each recalling Old World charm with New World vibrancy.
Read more: The Most Surprising Chardonnay of the Year: Red Car