Villa Russiz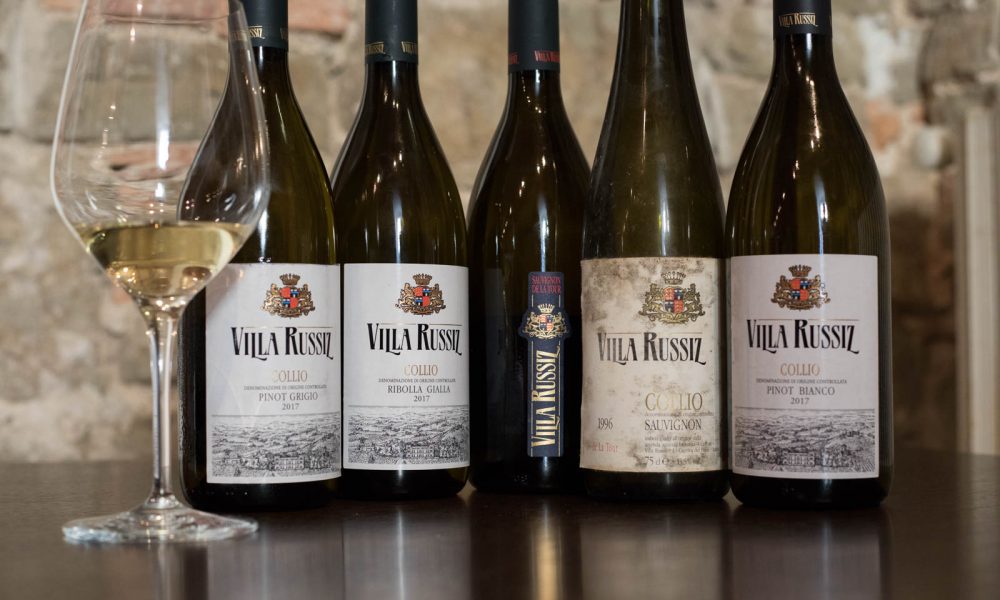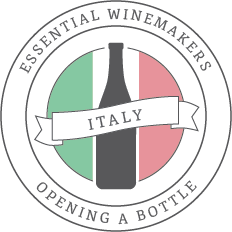 Capriva del Friuli, Friuli Venezia-Giulia
Primary Grapes: Ribolla Gialla, Sauvignon Blanc, Merlot
Primary Appellations: Collio DOC
American Importer: Wilson Daniels
The Wines…
In parts of northern Italy, the cultural influences of ancient empires still linger in unexpected ways. Such is the case with the historic Villa Russiz, which was established in 1868 as a result of the marriage of Théodor Karl Leopold Anton de la Tour en Voivre to Elvine Ritter von Zahony.
With the wines of Friuli, the discussion on cross-cultural influences usually centers on the Slavic people of neighboring Slovenia. But in the case of Villa Russiz, the compass points to France (de la Tour) and the Hapsburg Empire (Ritter von Zahony). Upon their marriage, the couple was granted 100 hectares in Capriva del Friuli, and Count de la Tour immediately made plans to celebrate the great varieties of France in the heart of Friuli. The terroir seemed ideal. Whatever the legality of his methods (legend has it he smuggled the vine clippings out of France), de la Tour managed to be the first in the area to plant native French rootstock for Chardonnay, Sauvignon Blanc, Merlot and Cabernet Sauvignon. It is these grapes that continue to define the estate today, as well as Friulano, Pinot Bianco, Pinot Grigio, Malvasia Istriana and especially Ribolla Gialla.
…And Why They Stand Out
Friuli-Venezia Giulia has long stood out as an outlier among Italian wine regions. A seemingly perfect split of indigenous and international grape varieties, the wines here are obsessively crafted, and the roster of winemakers is exceptional. Only Piedmont and Alto Adige rivals Friuli-Venezia Giulia in terms of consistency.
From my experience, Villa Russiz is the among most impressive producers of Friuli's international varieties, particularly Sauvignon Blanc, which is often just referred to as Sauvignon in these parts. Of particular note is the cru bottling called Sauvignon de la Tour, which is a Sauvignon Blanc that even I — typically an unabashed hater of this grape — can love. It's mineral, concentrated, yet amiable enough not to fatigue the palate. It can also age for twenty years, as the 1997 I sampled at the estate can attest. Also look for their velvety, supple cru-level Merlot called Graf de la Tour.
Villa Russiz also has a fabulous take on Friuli's most important indigenous variety, Ribolla Gialla, which often dazzles most when it can benefit from maceration on the grape skins. In the case of Villa Russiz, Ribolla Gialla is fermented in stainless steel with a limited skin contact of only two days. The result is fresh, vital and wonderfully delicate, conjuring impressions of roasted nuts, ginger and honeysuckle. If you like bold and operatic wines, look the other way: the Ribolla Gialla is as subtle as a Norah Jones tune.
One final note of important about Villa Russiz: the estate has long been home to an orphanage called Casa Elvine. Part of the proceeds from these wines go towards the program originally established by Countess Elvine de la Tour in the late 19th century.
Originally listed: April 2019.
Visiting Villa Russiz
Tours of Villa Russiz are available to the general public by advanced reservation.
Support opening a bottle by shopping at

10% off 6 or more bottles with code MIXSIX
*Icons at the top appear in a hover state on certain browsers. Visit the main Essential Winemakers page for a key to the complete set of icons.