Vietti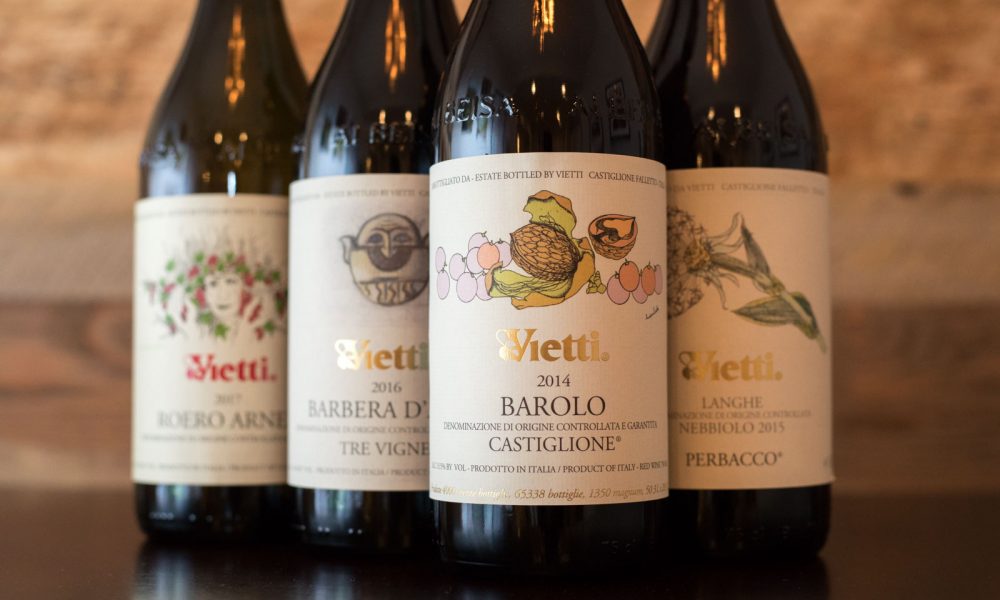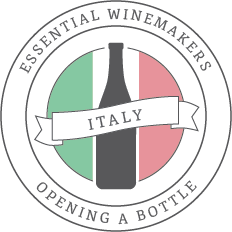 Castiglione Falleto, Piemonte

Primary Grapes: Nebbiolo, Barbera, Arneis
Primary Appellations: Barolo DOCG, Barbera d'Asti DOCG, Roero Arneis DOCG
American Importer: Dalla Terra Winery Direct
The Wines…
Vietti is one of Piedmont's most storied winemaking houses, and among the most respected in Italy. The Vietti name first began to grace bottles in 1919, but the family had been producing wine since the 19th century. Along the way, Alfredo Currado not only steered Barolo toward greater glory by shining the spotlight on individual cru vineyards, he also helped save the grape Arneis from extinction in the 1960s. Then, in the 1990s, his son Luca helped pole-vault Barbera to the top of critic's lists with a Barbera d'Alba called Scarrone.
Today, Luca and Elena are still at the helm and they offer an impressive array of wines: 18 in total at last check, which includes the aforementioned as well as a new Timorasso from the Colli Tortonese region, a semi-sweet frizzante Freisa, one of the best-selling Moscato d'Asti on the market, and oh year, a few Nebbiolo, such as the damn-what-a-steal Nebbiolo called "Perbacco," a Barbaresco, a Barolo Classico called "Castiglione," and four single-vineyard Barolo, of which, I love the Brunate the most. Although, in fairness, I've yet to try the ultra rare Villero Riserva (make that five single-vineyard Barolo) which is only released in exceptional years.
…And Why They Stand Out
We may as well start at the top with Vietti. Their four cru Barolo from Brunate, Ravera, Lazzarito and Rocche di Castiglione are totemic wines in Italy's most celebrated appellation. That alone is an achievement given the stiff competition in Barolo, where nearly everyone is a world-class winemaker. Those four wines are rightly clamored for, and at $180 a bottle (or so) they are fairly priced. Such is the market demand for these wines that Luca and Elena could charge Grand Cru Burgundy prices and still find buyers, yet they don't.
But that's not why Vietti is on my list of the Essential Winemakers of Italy. It is because I cannot think of another producer who has mastered so many different grape varieties, let alone on such a scale.
Who else would go to the trouble of making what is essentially a Barolo (the popular "Perbacco"), and declassify it as Nebbiolo Langhe so the masses can afford it (and therefore, get hooked on their brand)? Who else would dare to uproot old Nebbiolo vines in the Scarrone cru and plant Barbera — as Luca famously did in the 1990s, defying his father's wish — to prove lowly Barbera's worth? Who else would speak of Arneis and Timorasso with the same amount of affection as Nebbiolo, as Luca and Elena has done in many of our conversations?
Piedmont is Italy's most complex and compelling region for wine, and Vietti takes its position as ambassadors for its constellation of grapes seriously. You won't find any Chardonnay or other international grapes in their portfolio. But Freisa? Timorraso? Luca and Elena will make it and do it well, and they'll speak of it with the same affection as their holdings in Brunate and Ravera.
Originally listed: August 2015. Renewed: May 2020.
Visiting Vietti
Tastings: Wine cellar tours are available by appointment only and can be booked online.
Support opening a bottle by shopping at

10% off 6 or more bottles with code MIXSIX
*Icons at the top appear in a hover state on certain browsers. Visit the main Essential Winemakers page for a key to the complete set of icons.