Terredora di Paolo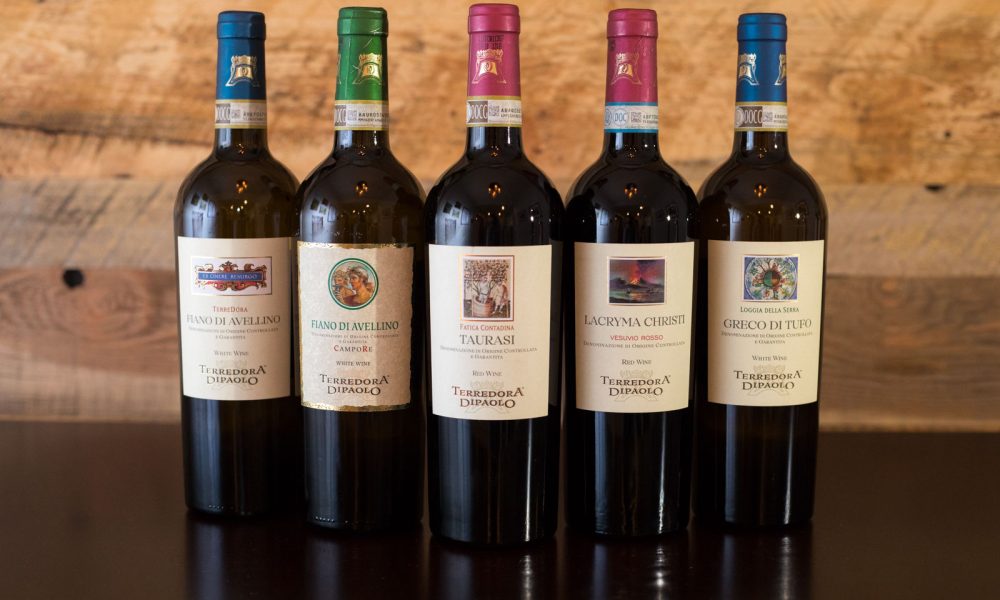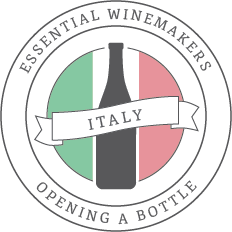 Montefusco, Campania

Primary Grapes: Fiano, Greco, Falanghina, Aglianico
Primary Appellations: Fiano di Avellino DOCG, Greco di Tufo DOCG, Taurasi DOCG
American Importer: VIAS Wine
The Wines…
Campania is one of Italy's most vital, ancient and varied regions for wine. Yet the international market still seems to be largely unaware of its prowess. In the United States (i.e. outside New York City), wine shops seem to be confined to only a small handful of producers.
Fortunately, one of them — Terredora di Paolo — happens to be a tremendous winery, and the perfect introduction to Campania's most important appellations. There are 18 wines in total, with the more appellation-specific wines shining the most. Terredora di Paolo's "Corte di Giso" Falanghina has one foot in a minty herb garden, another foot in the orchard. It's easy grace and freshness call for a second glass, and it might be the best Falaghina I've come across. The "Loggia della Serra" Greco di Tufo presents a vibrant take on one of Italy's most underrated DOCG appellations, and the "Fatica Contadina" offers a spectacularly aromatic, powerful yet balanced take on Campania's most acclaimed red grape, Aglianico, from the region's most acclaimed appellation, Taurasi.
However, it is their superb work with Fiano that elevates Terredora di Paolo over its large-scale rivals in Campania. Look for the "Ex Cinere Resurgo" Fiano di Avellino and especially the "Campore" Fiano di Avellino, the latter of which being one of the finest white wines in all of Italy. It conjures the same mood as an old white Burgundy, but with more minerality (likely from the volcanic soil) and audaciously sour peach-fruit tones that ground it in Southern Italy. Not bad for a $25 bottle of wine.
…And Why They Stand Out
Terredora di Paolo descends from one of Italy's most important winemaking families — Mastroberardino. In 1994, the original estate was split between two brothers: Walter and Antonio Mastroberardino. Antonio is frequently credited with preserving many of Campania's indigenous varietals — especially Fiano and Aglianico — but it was Walter who, in a deft move, kept many of the family's best vineyard plots after the schism. Antonio kept the winery and the family name while Walter named his new estate after his wife, Dora di Paolo.
This may seem like a trivial matter when it comes to what's in the glass (a lot can happen in 25 years), but since these wineries are two of the three most prevalent from Campania on the market place (with Feudi di San Gregorio being the third), the comparisons are natural. To my tastes, Terredora di Paolo's wines are more consistently graceful and complex than anything else I've tasted from the region. They shine most on the white spectrum and each one is remarkably affordable. The "Corte di Giso" Falanghina, "Loggia della Serra" Greco di Tufo, "Ex Cinere Resurgo" Fiano di Avellino and the "Campore" Fiano di Avellino would each be stand-out wines in other winery portfolios. Here, they combine to create the most complete and varied collection of indigenous white wines I've come across in Italy.
Originally listed: November 2019.
Visiting Terredora di Paolo
Tastings are available by appointment only. Contact the winery directly.

---
*Icons at the top appear in a hover state on certain browsers. Visit the main Essential Winemakers page for a key to the complete set of icons.