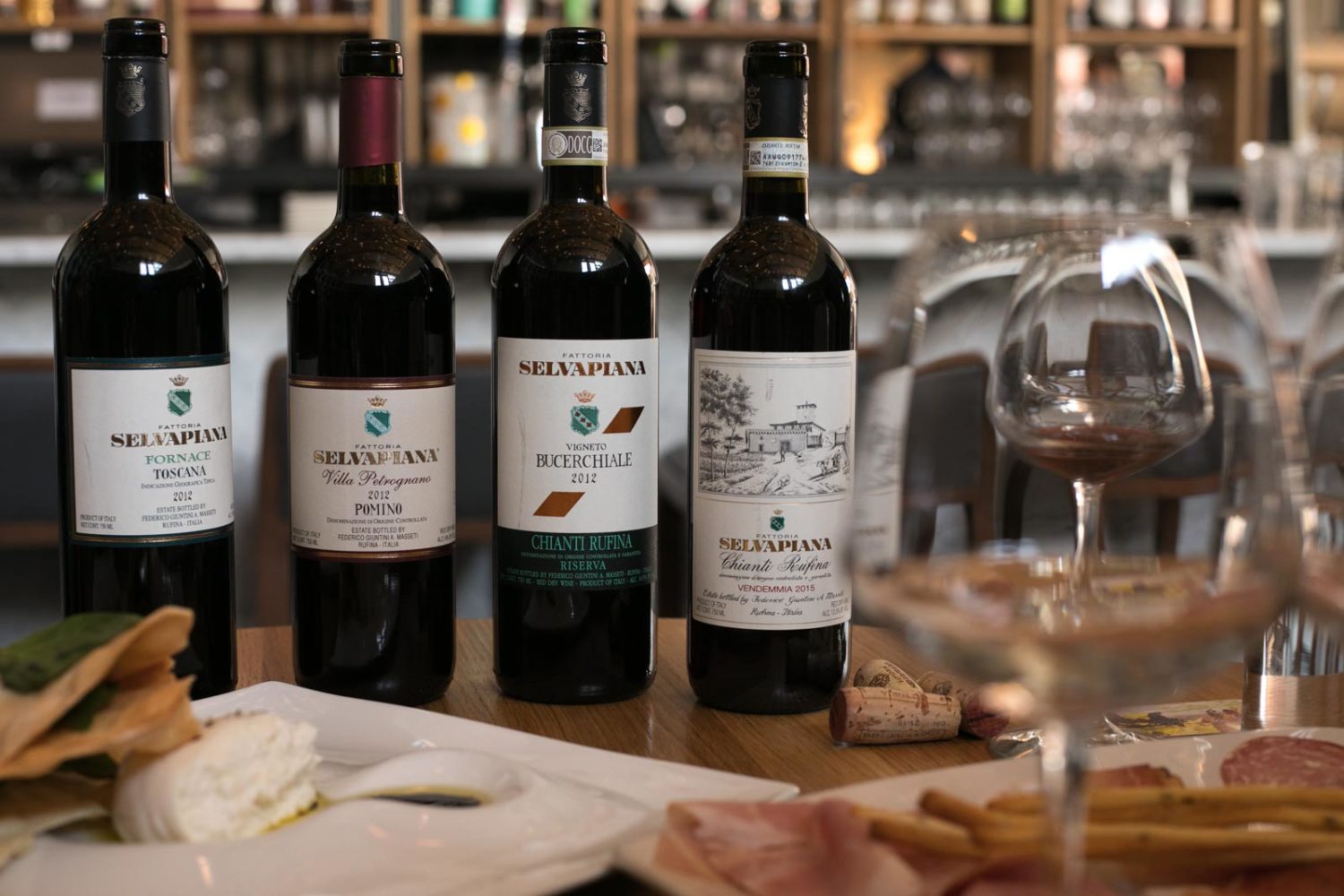 Why
Selvapiana

is Essential

Located just east of Florence, the Rufina subzone of the Chianti DOCG appellation stands in a stark contrast to nearby Chianti Classico. For one, it is significantly smaller, so there are simply less wines to sample from to understand it. But it is also cooler, thanks to its position in the foothills of the Apennines. This is where Sangiovese ought to be more elegant, and that's exactly what Fattoria Selvapiana reveals.

My last tasting of these wines was a needed reminder of Sangiovese's greatness. I had been on a losing streak of tastings with the grape — overly oaked this, internationalized that — when "Bucerchiale" passed under my nose. It was like seeing Roberto de Niro genuinely act again after watching him play a caricature of himself for years. I was also reminded at that time how affordable Selvapiana is. (Some of those Sangio-duds cost three times as much as "Bucerchiale").

This is a very old estate, but its current line of ownership stretches back to 1827. Proprietors Federico and Silvia Giuntini Masseti are actually the children of Franco Masseti, the estate manager from long ago. With no children to pass the estate on to, owner Francesco Giuntini Antinori adopted them, and it is now in their very capable hands.
Rufina, Tuscany
Grapes: Sangiovese, Syrah, Trebbiano Toscano
Appellations/Cru: Chianti DOCG (in the Rufina subzone), Pomino DOC
American Importer: Dalla Terra Winery Direct
Originally listed: September 2017
Renewed: November 2020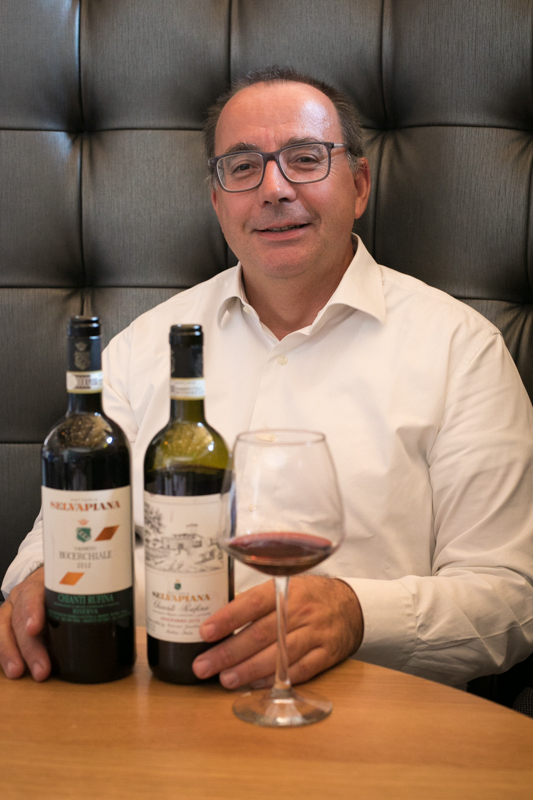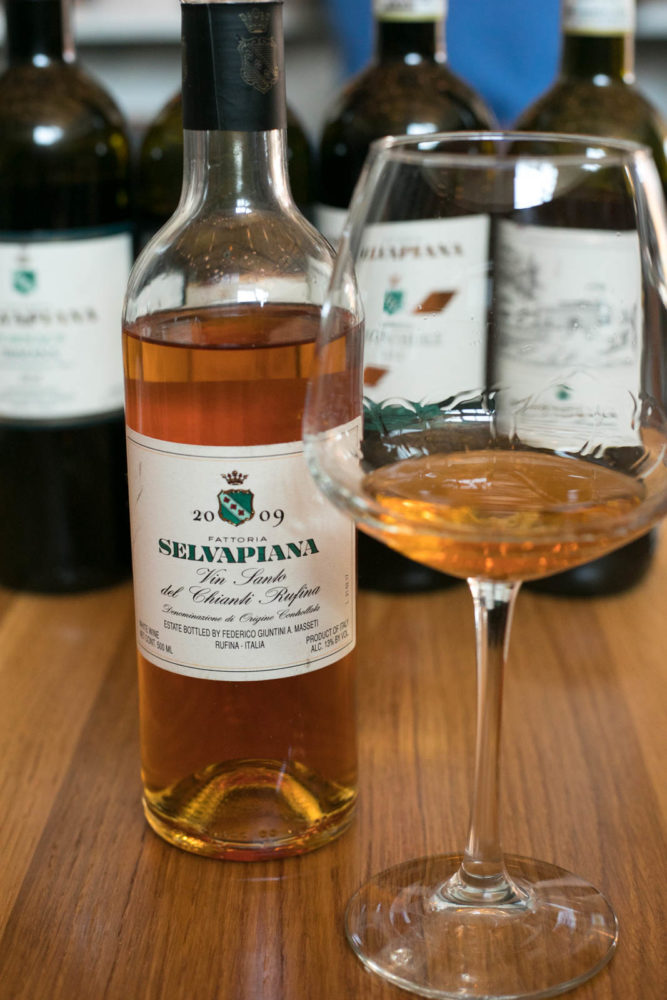 Wines to Seek Out
It would be a mistake to talk about Selvapiana as only a Chianti Rufina estate, for it is also one of only two producers making wines in the tiny but historically important appellation of Pomino. Also: while I don't have an Essential Dessert Wines of Italy list, if I did, their Vin Santo would be on it.
If you want to start cellaring wine on a budget, start here.
Selvapiana Chianti Rufina
The Selvapiana Chianti Rufina works any night of the week, but can get dressed up for a Sunday roast as well. This is a shorter-maceration, less-oaky version of Chianti, and can be quite appetizing even on a summer's evening.
Selvapiana "Bucerchiale" Chianti Rufina Riserva
One of my favorite Tuscan wines. Made in only the best years (roughly 70% of the time), this varietal Sangiovese draws its power from a single vineyard with ideal exposure, and is given 32 months of aging before release. I have only had it young (and it is top-notch even before maturity), but I can imagine its firm structure would give it life in the cellar for some time to come.
Selvapiana "Villa Petrognano" Pomino
The "Villa Petrognano" Pomino is a beautiful, classy wine decked in bitter blueberry and violet aromas. Here, Cabernet Sauvignon and Merlot account for 40% of the blend, but the wine hardly feels like it is straining for some international standard of taste. Easily Selvapiana's most hearty and tannic wine.
Selvapiana Vin Santo del Chianti Rufina
Perhaps my favorite wine of Selvapiana is the decadent, pitch-perfect Vin Santo del Chianti Rufina. This wine is a heavenly tipple after dinner, and enhances any Christmas cookie you nosh alongside it. Pour some for Santa.