Oddero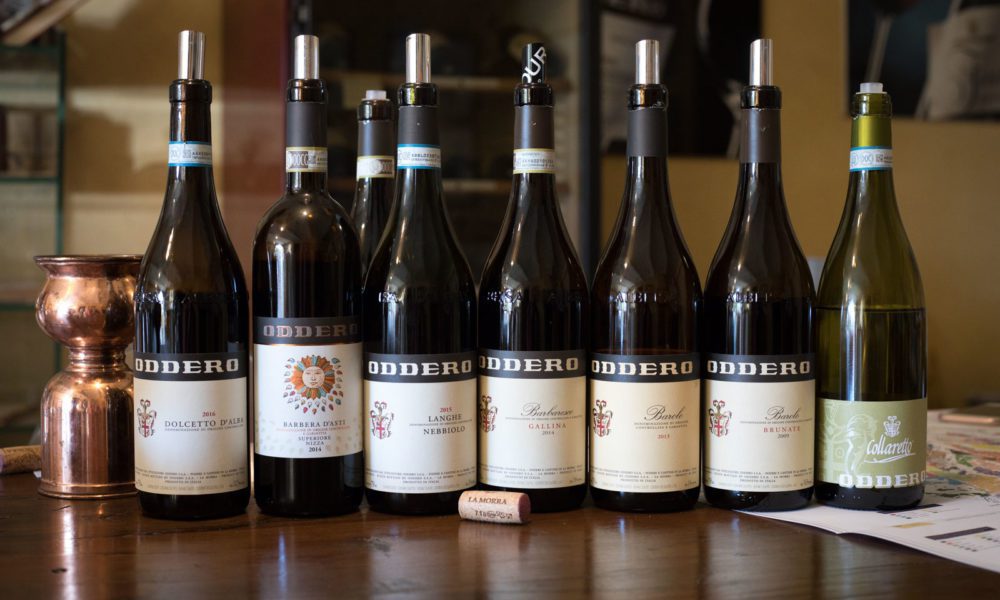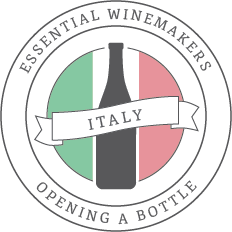 The Wines…
Oddero is one of the largest land-owners in the Langhe region, and their holdings give them quite a range of vineyards to choose from. In total, they make 13 wines with the possibility of 15 in the near future: a Langhe Riesling, a Dolcetto, two Barbera, a Nebbiolo Langhe, a Barbaresco and six Barolo, including five from single vineyards. There is also a Moscato d'Asti.
There are many highlights from this estate, but for me they include a delicious, every-night-of-the-week Dolcetto d'Alba; a multi-dimensional Nizza (Barbera) with superb movement on the palate; the most potently aromatic Barbera d'Alba I've come across; and a Barbaresco from the Gallina cru that time and again emerges as one of the appellation's best wines.
But Oddero's fame rightly comes from their traditional Barolo. They are fiercely loyal to longer macerations and aging in oak casks. This, mixed with organic viticultural practices, yields wines of exemplary finesse. Of their Barolo, the Brunate is the most compelling to my palate, but the Villero is not to be missed either — a lean, elegant and herbal-toned Barolo that can be enjoyed young as well as aged.
…And Why They Stand Out
Like many wineries of the Langhe, the trade of winemaking and farming has been passed down from generation to generation. The current winemaker — Mariacristina Oddero — is the sixth generation, and Isabella and Pietro (her niece and son) are poised to carry it on into a seventh generation.
This familial devotion may not be evident when you taste their wines, but it is important for the estate's longevity. Twice now, I have detected a strong sense of identity to their wines when tasting them in succession. They are exact, detailed and ultra refined. When I met Pietro recently, he noted a quote from his mother that sums up their philosophy: "power without elegance is useless." Whether it is the sweetly aromatic but bone-dry Barbera d'Alba or their surprisingly earthy Riesling, every one of Oddero's wines walks a tightrope between power and elegance, each trait needing the other to form a harmony. Few wines embody this balance more than the Barolo from the Vignarionda cru in Serralunga d'Alba. Oddero could release this wine from the famously austere cru a lot sooner, but they choose to wait 10 years after vintage for its release, allowing the ferocity of their Vignarionda fruit to mellow and show the wine's deep complexity. True to form, it is a resounding triumph of a wine.
The future for Oddero looks quite promising, with a new vineyard acquisition in the Monvigliero cru of the Barolo village of Verduno, as well as a project — spearheaded by Pietro and Isabella — to produce a Timorasso in Monleale. On this last point, they see the opportunity to create an age-worthy white wine. Their track-record should have all of us excited to see what comes of it.
Originally listed: October 2017. Renewed: October 2019
Visiting Oddero
Tastings: By appointment only (and less likely during the harvest season). Contact the winery directly at least two weeks in advance. +39 0173 50618
---
*Icons at the top appear in a hover state on certain browsers. Visit the main Essential Winemakers page for a key to the complete set of icons.