Marchesi di Grésy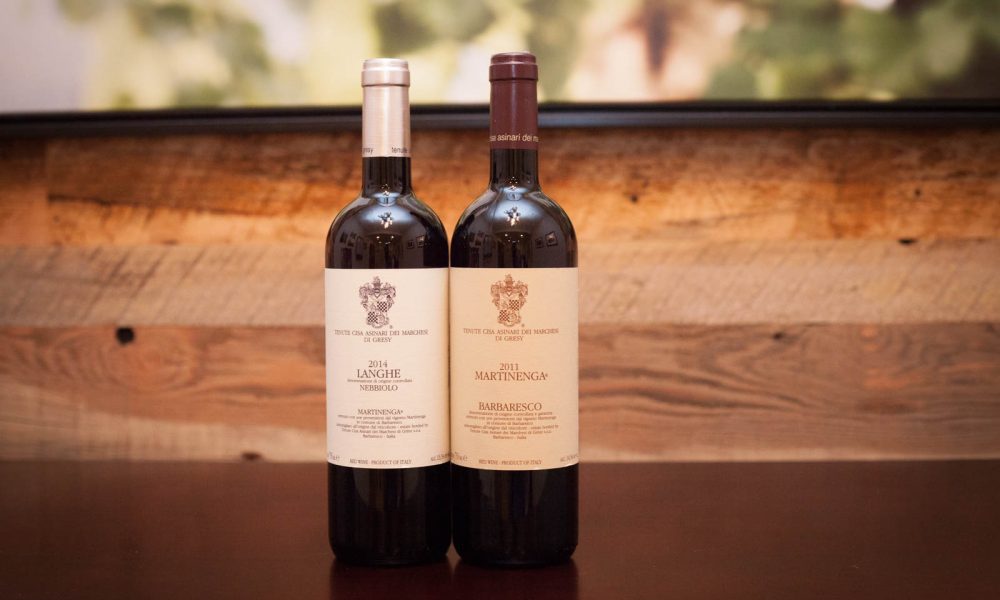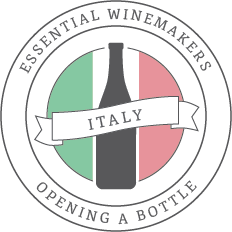 Barbaresco, Piemonte 
Primary Grapes: Nebbiolo, Barbera, Sauvignon
Primary Appellations: Barbaresco DOCG, Barbera d'Asti DOCG
American Importer: Dalla Terra Winery Direct
The Wines…
Marchesi di Grésy makes some of the finest wine from one of Italy's finest appellations, Barbaresco. In fact, they have one of the appellation's signature vineyards all to themselves. Martinenga is a true monopole, and the estate makes the most of it, bottling four different Nebbiolo wines from the plot. At the top end are Gaiun and Camp Gros, two separate plots within the amphitheater-shaped vineyard. Camp Gros is slightly gentler due to its less extreme sun exposure, and it is a wine that will revisit your senses a day after you've enjoyed it (the nose is that memorable). There is also a Barbaresco blended from multiple plots within Martinenga, and even the Langhe Nebbiolo gets its fruit from this cru.
The winery's Barbera d'Asti is quite good (although not one of the area's best). They also "max out" Dolcetto's potential with a supremely graceful Dolcetto d'Alba that is defined by lucid plum-like tones and glossy texture. It's a very nice wine. Additionally, their white wines are supremely elegant. Reach for Marchesi di Grésy's Langhe Sauvignon if you want to see Piedmont compete with Friuli Venezia-Giulia for top honors among international-variety whites.
…And Why They Stand Out
For Barbaresco lover's seeking the exactitude of terroir, it doesn't get more exacting than Marchesi di Grésy's wines from Martinenga. On their own, they are standout wines, but you truly need to drink them in a comparison lineup to sense their subtle beauties. I cannot say enough about the Camp Gros Barbaresco from Martinenga. It is one of the appellation's top three wines from my experience, and it is delicate, intoxicating aroma returned to me the day after I had it while mowing a lawn. Seriously. I was pushing the mower, minding my own business, and then wham! The intense sensation of macerated cherries, rose, licorice and hazelnut returned to my nose. It was like being visited by a ghost.
Marchesi di Grésy also earns high marks for affordability. I admire that their standard Martinenga Barbaresco and Langhe Nebbiolo are within easy reach for everyday customers. The Barbera d'Asti also works brilliantly with sushi, if you are looking for a change-up food pairing.
Finally, it is worth noting that Marchesi di Grésy makes killer white wines. In the Langhe, I've always felt that the area's Sauvignon and Chardonnay wines could be so much better. They seem like an afterthought to many producers, and why not: when you have so many wonderful indigenous grapes to play with, why mess around with Sauvignon Blanc and Chardonnay?
Well, sample Marchesi di Grésy's versions and you'll see why they are worth the trouble.
Originally listed: February 2016. Renewed: February 2018.
Visiting Marchesi di Grésy
Visiting the winery is possible year-round, but a booking in advance is required.
Support opening a bottle by shopping at

10% off 6 or more bottles with code MIXSIX
*Icons at the top appear in a hover state on certain browsers. Visit the main Essential Winemakers page for a key to the complete set of icons.