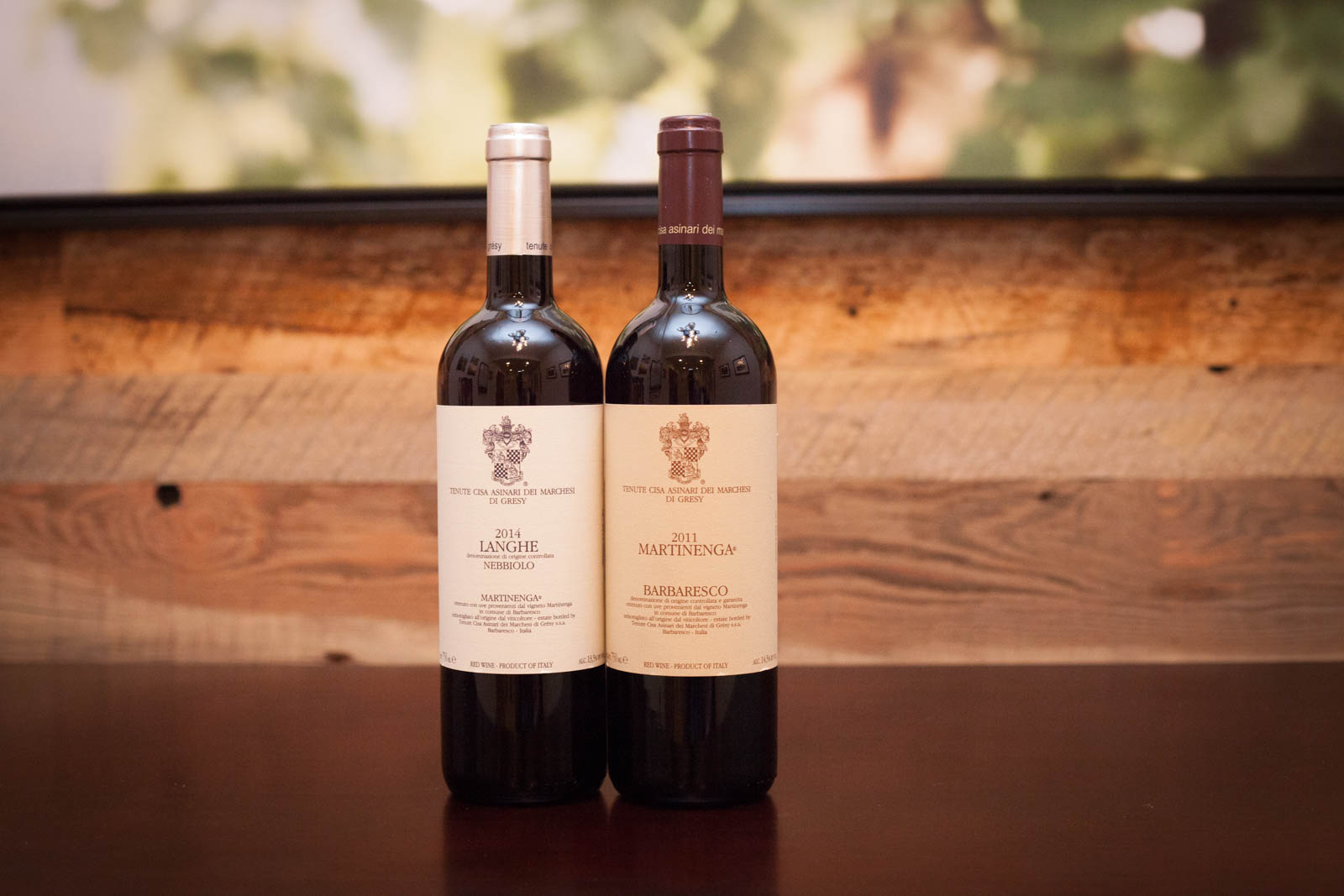 Why
Marchesi di Grèsy

is Essential

It is unusual to come across a winery whose fate is so inextricably tied to a single vineyard. But such is the case with the Barbaresco-based Marchesi di Grésy and their nearly 12 hectare monopole vineyard, Martinenga. In Martinenga, they own one of the greatest Nebbiolo plots in all of Italy, and naturally every Nebbiolo wine is a single-cru wine, even the Nebbiolo Langhe. For members of the Nebbiolo Fan Club seeking a demonstration of terroir's exactitude, it doesn't get more precise than Marchesi di Grésy. On their own, the Barbaresci are standout wines, but if you can drink them in a comparison lineup, you will get a masterclass in subtlety.

The family's history with this farm goes back to 1797, but it wasn't until the 1970s that winemaking became a focus. Marchesi di Grésy also earns high marks for affordability. I admire that their standard Martinenga Barbaresco and Langhe Nebbiolo are within easy reach for everyday customers.

Finally, it is worth noting that Marchesi di Grésy makes killer white wines. In the Langhe, I've always felt that the area's Sauvignon and Chardonnay wines could be so much better. They seem like an afterthought to many producers, and why not: when you have so many wonderful indigenous grapes to play with, why mess around with Sauvignon Blanc and Chardonnay? Well, sample Marchesi di Grésy's versions and you'll see why they are worth the trouble.
Barbaresco, Piedmont
Grapes: Nebbiolo, Barbera, Sauvignon, Dolcetto
Appellations/Cru: Barbaresco DOCG, Barbera d'Asti DOCG, Langhe DOC
American Importer: Dalla Terra Winery Direct
Originally listed: February 2016
Renewed: November 2020
Wines to Seek Out
Marchesi di Grésy "Camp Gros" Martinenga Barbaresco
I cannot say enough about the Camp Gros Barbaresco from Martinenga. In fact, it is one of the greatest Nebbiolo wines of all, with a delicate, haunting aroma that punctuates the grape's claim as Italy's finest. In fact, that aroma rose up in my memory the day after I encountered it while mowing a lawn. Seriously. I was pushing the mower, minding my own business in a maelstrom of grass bits, dust and fumes, and then wham! The intense sensation of macerated cherries, rose, licorice and hazelnut came back to me. It was like being visited by a ghost.
Also look for the "Gauin," another microparcel wine of extreme detail and grace form within the Martinenga monopole.
Marchesi di Grésy Martinenga Barbaresco
As noted earlier, the "entry-level" Barbaresco from Marchesi di Grésy is a single-vineyard rather than a classico blend of plots from around the appellation. But given Martinenga's variety of aspects, this wine drinks like a classico, with all those lovely traits of Barbaresco represented in the glass.
Marchesi di Grésy Barbera d'Asti
Upright, assertive and juicy, this Barbera d'Asti gets solid marks for its tannins. Barbera is naturally low in tannin, so many winemakers hammer it with oak to make up for this "deficiency." Mercifully, Marchesi di Grésy lets Barbera be Barbera with this wine, and its an excellent match with sushi because of it.
Marchesi di Grésy Dolcetto d'Alba
Dolcetto can only go so far, but Marchesi di Grésy has maxed it out with this wine. The snappy, savory edges are enveloped by delicious plummy, dark-berried fruit.
Marchesi di Grésy Langhe Sauvignon
Piedmont is not associated with Sauvignon Blanc, which in Italy reaches its apex in Friuli Venezia-Giulia. But this brilliant wine makes a compelling case for it in the Langhe. In fact, it makes you wonder if these hills can make superb wine from any grape you plant in it.