Maeli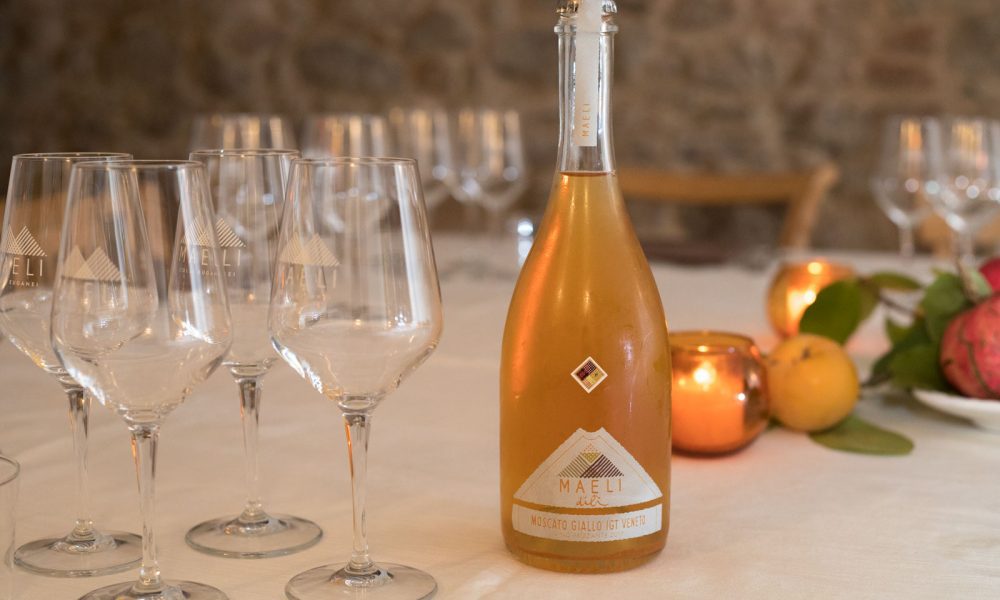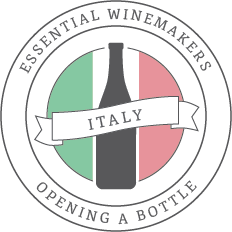 Colli Euganei, Veneto  
Primary Grapes: Moscato Giallo, Merlot, Cabernet Sauvignon
Primary Appellations: Colli Euganei DOC, Colli Euganei Fior d'Arancio DOCG
American Importer: Wilson Daniels
The Wines…
Winemaker Elisa Dilavanzo is an up-ender of convention. A native of Rovigo ("the one town in Italy without a vineyard," she laughs), Dilavanzo has found her calling in Colli Euganei, a seemingly random series of volcanic hills southwest of Padua. Here, the historic grape is Moscato Giallo, a member of the larger Moscato family of grapes, and Dilavanzo seems determined to bend this grape as far as it will go.
She makes a dazzling Fior d'Arancio called Bianco Infinito that is robust, mineral and addictive to sip (yet with only 2.2g of residual sugar). There is also a generous and sunny Fior d'Arancio passito that bares strong herbal notes. Of her wines, these are the most true to local tradition. From there, things get very interesting with a metodo ancestrale natural wine called "Dili," as well as a traditional-method sparkling Moscato Giallo called "Dila." She also has two red wines, both Merlot-centric blends that offer high-toned fruit and superb minerality.
Working in volcanic soils, Dilavanzo has managed to coax a rainbow of aromas, flavors and sensations that are somehow unified and otherworldly. There is nothing else in Italy like these wines.
…and Why They Stand Out
Moscato is the pop music of Italian wine: abundant, hard-to-escape, overtly sweet and consumed by many with little thought. Of course, this being Italy, there are a handful of different Moscato varieties, but in general, they carry the tune of a radio hit that just brushes your ears but never really sinks in.
Elisa Dilavanzo has up-ended this notion with her Moscato Giallo wines. They are compelling, layered, and even savory at times. That's because many of her wines are vinified dry and handled with the kind of care and reverence reserved for a grape like Pinot Noir. She allows the tones and aromas of her volcanically grown Moscato Giallo to reveal what is usually cloaked in sugar. Her two sparkling wines are so food-friendly — vivid, smooth, mineral, salty — they belong with any course, from appetizer to dessert.
Even when the sugar kicks in, the story of intrigue remains. The Maeli "Diloro" Fior d'Arancio Passito wine — with a tooth-coating amount of residual sugar — manages to convey generous acidity and a herbal tone or two (or three). All of Maeli's wines seem to suggest that a whole universe of Moscato could exist out there, if only more were experimenting to this degree.
By the time my visit at her winery was finished, I found that I still had more questions than answers. In a country that is simultaneously emboldened by tradition and burdened by it, I find it refreshing to come across a winemaker who dares to push the envelop like Elisa.
Originally listed: December 2018.
Visiting Maeli
Elisa Dilavanzo is naturally hospitable, and one of the most enthusiastic winemakers I've met. So, it is only fitting that she welcomes visitors and offers tours (summer only). Reservations are needed, and be prepared to wear a yellow straw hat — its part of the "Moscato Giallo experience."
Support opening a bottle by shopping at

10% off 6 or more bottles with code MIXSIX
*Icons at the top appear in a hover state on certain browsers. Visit the main Essential Winemakers page for a key to the complete set of icons.