GD Vajra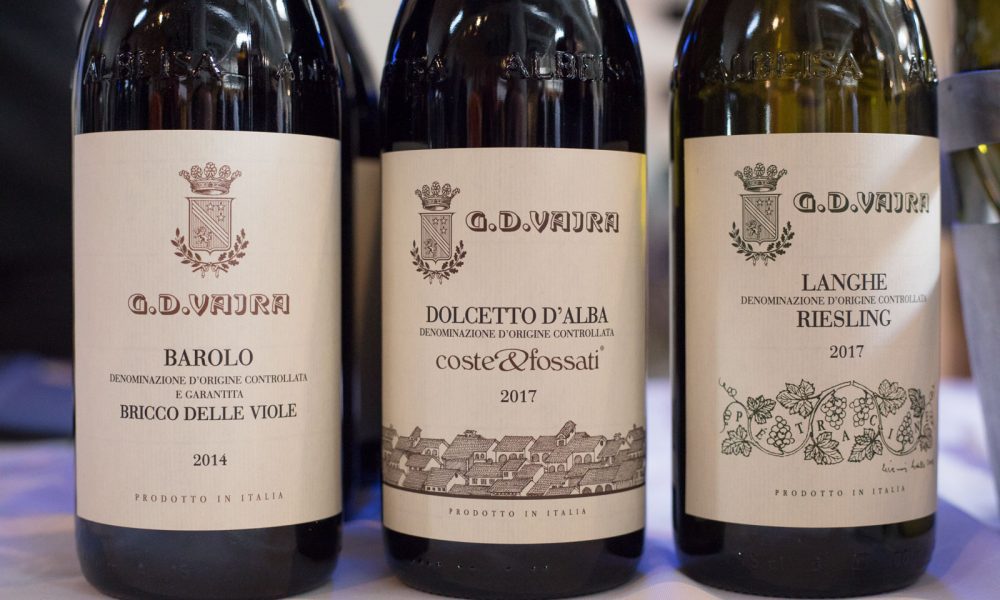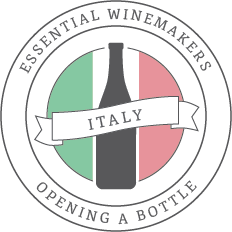 Barolo, Piemonte
Primary Grapes: Nebbiolo, Riesling, Barbera
Primary Appellations: Barolo DOCG, Langhe DOC
American Importer: Giuliana Imports
The Wines…
GD Vajra wines are thrillingly different. While the Barolo and Langhe Nebbiolo from this producer are at once familiar, they manage to thread the needle of originality, too.
Let's start on the affordable end of the spectrum, where the estate releases two of the Langhe DOC's most distinctive Nebbiolo wines: a traditional Langhe Nebbiolo mysteriously reminiscent of red tea and rosehips, and an unusual light maceration claret-style Nebbiolo — Claré JC — that tastes like a top-notch Dolcetto (of all things). Add to this a Langhe Rosso blend of Nebbiolo, Barbera and Dolcetto; a precise Riesling called "Petracine" that is bursting with fruit and rays of sunshine; as well as one of the Langhe's most magnificent Dolcetto (called Coste & Fossati) and it is easy to argue that GD Vajra has the Langhe's most interesting range of entry-level wines.
GD Vajra's creativity is tabled at the high end, but the wines are no less distinctive thanks to their unique and exceptional holdings across the Barolo appellation. This terroir — paired with traditional winemaking techniques — allow them to create fascinating and fresh expressions of Nebbiolo. GD Vajra's "Albe" Barolo — a classico blend from several plots across the appellation — is one of the Barolo's great values, capable of aging for decades. Meanwhile, the single-vineyard Barolo "Bricco delle Viole" presents Piedmont's grandest appellation in the most flattering of lights. This wine has no hard edges, and an evocative iris-and-violet floral tone that is unique in the land of tar and roses.
…And Why They Stand Out
Nearly every bottle of this standout Barolo producer is a unique gift to the world of Italian wine. Unlike other Barolo estates who forge a clear "house style," GD Vajra can come across as daring and unexpected at times. Think of them as Barolo's prolific writer, whose novels range from mystery to thriller to fantasy and romance.
Far and away the estate's magnum opus is the Barolo from Bricco delle Viole, quite possibly the prettiest Barolo there is. But then contrast that wine with the Claré JC — a Nebbiolo that is a tribute to the regions wines of the 1800s. It is light, unchallenging and fruity, yet highly educational: there is a reason great Nebbiolo needs time to macerate on the skins, and you can see why on Claré JC's finish: it's short, but bursting with fruit. Bricco delle Viole, however, lingers like a drawn-out piano note whose complex reverberations are filled with intrigue. Because of winemaker Giuseppe Vajra's experimentation with Claré JC, I feel like I know the dimensions of Nebbiolo even better.
Some of GD Vajra's magic also stems from their position high atop everyone else in the Barolo appellation. The Bricco delle Viole cru — which is nearly synonymous with GD Vajra — is the highest elevation cru in Barolo, yielding pristine fruit with a certain cool-climate elegance and silky tannins. That same principle accounts for the beauty of "Albe," the Barolo classico that comes from other high-altitude parcels such as Coste di Vergne, La Volta and Fossati.
Finally, GD Vajra is also one of Barolo's first organic producers, yet another testament to this awesome estate's foresight and ingrained mindset on progressive viticulture and winemaking.
Visiting GD Vajra
Wine tastings and visits are welcome at GD Vajra, but need to be scheduled in advance.