Foradori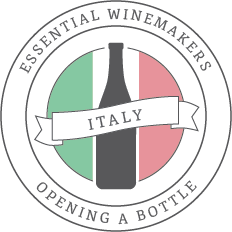 Mezzolombardo, Trentino

Primary Grapes: Teroldego, Nosiola, Manzoni Bianco
Primary Appellations: Vigneti delle Dolomiti IGT
American Importer: Louis/Dressner
The Wines…
Underneath the limestone cliffs of Trentino, Italy resides a farm devoted to the indigenous variety of Teroldego. I say "farm" because vegetables grow in between the trellised vines, and on weekends, they often sell produce to the local community. Things are different at Foradori. You quickly realize that when you set foot on this biodynamic estate.
The Teroldego wines have received the most attention here (although that is a bit of an oversight once you taste the whites). It was Teroldego that Elisabetta Foradori devoted herself to in the 1980s when she propagated new vines via massal selection. It was her Teroldego wine called "Granato" that first captured the wine world's imagination in the 1990s, and it was Teroldego that Foradori eventually experimented with in clay amphora in the 2000s. Today, Granato (aged in oak casks) is on equal footing with Morei and Sgarzon — two single-vineyard Teroldego wines of varietal purity because of their élevage in clay.
Further afield, Foradori has devoted acreage to the Trentino-specific white grape Nosiola, as well as Manzoni Bianco and Pinot Grigio. The Foradori Nosiola Fontanasanta may be the most exotic, aromatic and compelling white wine in all of Italy.
…And Why They Stand Out
Foradori operates on another level. I've visited many wineries that apply organic practices in the vineyard as well as those that devote their entire year to the rhythms of biodynamics. This estate embraces both, but — in the blazing, determined eyes of Elisabetta Foradori — its not enough. You need, as she calls it, "genetic richness" in the vineyard as well.
In the 1980s, she eschewed the trend of using clonal selections from nurseries and instead embraced massal selection, a process of propogation that relies on the genetic diversity of old vines (which she gets from her pergola-trained, 70- to 80-year-old Granato vines). Walk through Foradori's vineyards at harvest and you will notice that every cluster of Teroldego — and each vine for that matter — looks dramatically different from one to the next. The goal is not only to have more expressive grapes, but to have more resilient vines. Calling these wines "natural" seems overly simplistic. Each vineyard is a complex ecosystem, but you get the feeling that Elisabetta and her son, Emilio (who has now taken over winemaking) and daughter Myrtha (who does the gardening) have designed it this way through their careful nurturing.
But the real question is whether this matters in the glass, and I believe that it certainly does. Each vintage at Foradori is a new story, and they want it that way. In their tasting room, I found every wine to be delicious and beguiling, but I also noticed that they were challenging me and the way I approach wine. Playing favorites seemed ridiculous. My notes couldn't keep up with their evolution. I like that. Wine at its finest is a dynamic and shape-shifting drink, and Foradori — by that standard — is among Italy's very best.
Don't miss the white wines. Foradori may be best known for Teroldego, but the skin-contact Pinot Grigio, the Manzoni Bianco and especially the Nosiola are among the most evocative white wines in the world today.
Originally listed: September 2019.
Visiting Foradori
Foradori accepts visits by appointment only Monday through Friday. Contact the winery directly.
---
*Icons at the top appear in a hover state on certain browsers. Visit the main Essential Winemakers page for a key to the complete set of icons.