Donnafugata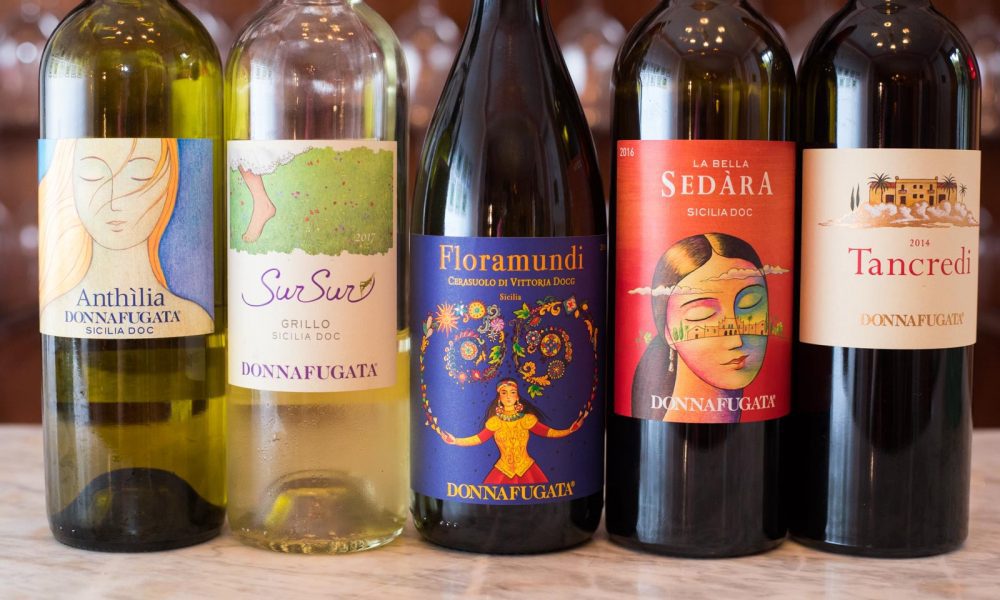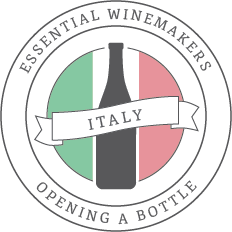 Marsala, Sicilia  
Primary Grapes: Grillo, Zibibbo, Nero d'Avola, Syrah, Frappato and Nerello Mascalese
Primary Appellations: Pantelleria DOC, Cerasuolo di Vittoria DOCG, Etna DOC, Sicilia DOC, Terre Siciliane IGT
American Importer: Folio Fine Wine Partners
The Wines…
Donnafugata's story closely mirrors the rise of Sicilian wine in the modern age. The winery formed in 1983 as a side project within the Rallo family, who were esteemed for their Marsala. With Donnafugata (translation: "woman running away"), they would skip Marsala wine entirely and instead focus on dry wines made from international and native varieties. Like their fellow Sicilian powerhouses — Tasca d'Almerita and Planeta — their ambition lead them to set up operations across the region: in nearby Contessa Entellina, in the southern lands of Vittoria, on the slopes of Mount Etna in the east, and on the remote island of Pantelleria near Tunisia.
Today, they make 23 wines, many of them low in alcohol, including Nero d'Avola blends, white wines from native Sicilian varieties, a superb Cerasuolo di Vittoria and their most fascinating wine, Ben Ryé, a passito wine made from Pantelleria's Zibibbo grapes.
…And Why They Stand Out
The parallels between Donnafugata and Tasca d'Almerita and Planeta are very strong. In many markets around the United States, these wines are the sole ambassadors of Sicilian fine wine, making them a crucial first step for many of us. Each winery has their high points (and to be honest, misses), but from my tasting experience, Donnafugata's highs are the highest.
Their Cerasuolo di Vittoria (called "Floramundi") is a standout even by the standards of Sicily's only DOCG appellation. It's  blueberry and strawberry tones burst with beauty. I also appreciate Donnafugata's "SurSur" Grillo and their Inzolia-focused white blend "Vigna di Gabri." Both make excellent companions to briny shellfish dishes. I have mixed feelings on their Nero d'Avola wines ("Sedàra" and "Mille e Una Notte"). I rated both of them highly during my tastings because they exhibit a grace and elegance often lost among bold red wines of this stature. But Donnafugata's blending of Bordeaux grapes in these wines comes at a small cost: some of the wild, tart and bitter notes synonymous with Sicilian red wines are glossed over. Because of this, they drink like a Bordeaux blend (albeit, excellent ones at that). If you want the peppercorn and black-fruit gravitas of a varietal Nero d'Avola, reach for their bottling called "Sherazade."
In the end, Donnafugata's most compelling wine is Ben Ryé, a passito wine from Pantelleria. Not only is the wine's story one of impressive labor and meticulous attention to detail, it also happens to be one of the best dessert wines in Italy — a haven of apricot, orange peel and honey-lemon tea aromas wrapped up in decadent sweetness.
Originally listed: October 2018.
Visiting Donnafugata
Donnafugata has five wineries: in Contessa Entellina, Vittoria, Etna, Pantelleria and in Marsala. Tours and tastings are only available at the location in the city of Marsala and during the summer on Pantelleria by appointment only.
Support opening a bottle by shopping at

10% off 6 or more bottles with code MIXSIX
*Icons at the top appear in a hover state on certain browsers. Visit the main Essential Winemakers page for a key to the complete set of icons.