Didier Gerbelle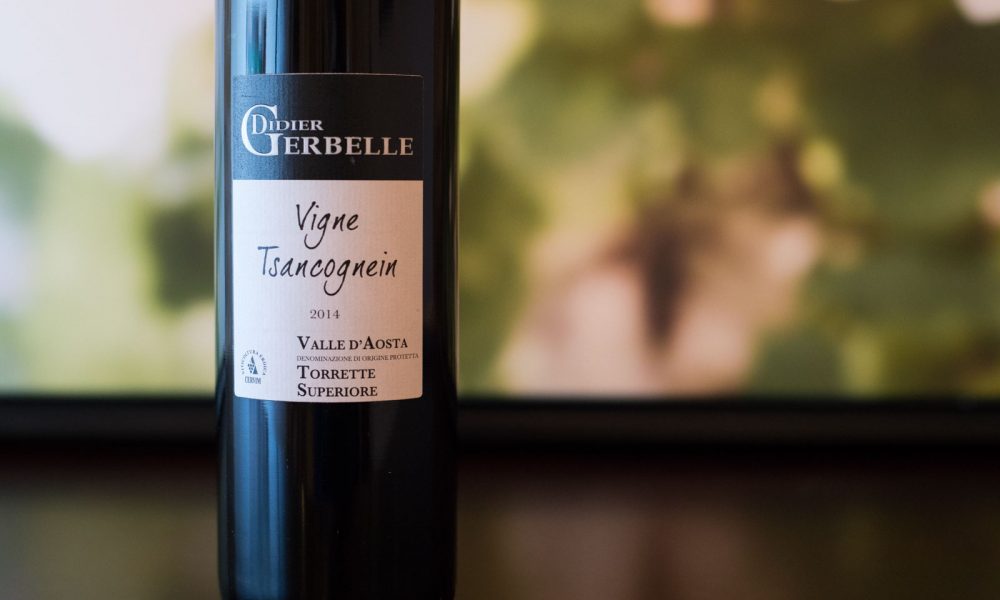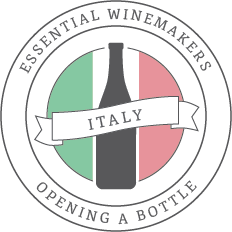 Aymavilles, Valle d'Aosta

Primary Grapes: Petite Rouge, Fumin, Pinot Grigio
Primary Appellations: Valle d'Aosta DOC
American Importer: T Elenteny Imports
The Wines…
To many students of Italian wine, Valle d'Aosta is the final frontier. Italy's smallest region is also its smallest producer of wine, and what you can find is limited in quantity. Yet the region's high altitude valleys along the French border harbor an enormous diversity of grape varieties, of which Petit Rouge and Fumin are among the most important. From my explorations of the region, the small family estate of Didier Gerbelle stands out.
He also may be the smallest producer on my list. They're top bottle on wine-searcher.com — the "Vigne Plan" Petit Rouge — ranks 112,986th in terms of popularity, and if you want to buy their wine in the United States, you'll have to order it from a New York City wine shop (try Flatiron). But, what you'll find is a series of exciting red wines with currant-like fruit and secondary aromas of autumn leaves. The "Vigne Tsancognein" Torrette (say that three times fast) and the "Peque-Na!" lead the way for me, while the Pinot Grigio called "Le Plantse" ranks among the very best in Italy. Its a reminder of how beautiful and textured PG can be when you give it the proper care.
…And Why They Stand Out
There is no comparison or easy reference point to the wines of Valle d'Aosta. They are in a class by themselves. Much of this has to do with extreme geographic isolation. Some vineyards are so high in altitude that phylloxera said "forget it, you're not worth the trouble," a fact that spared Valle d'Aosta's grape diversity. Small family farms — and the lack of a powerful, Cavit-like co-op with eyes on the international market — helped preserve it.
Didier Gerbelle represents an exciting potential future for Valle d'Aosta wine. His winery wasn't established until 2006, but he is a fourth generation winegrower whose natural habitat seems to be the alpine vineyard. At a very young age he tagged along with his grandfather in the vines, then attended oenology school in Alba. Today, he is on a mission to make pure varietal expressions of his home region's grapes. The "Vigne Tsancognein" Torrette (a blend of mostly Petit Rouge with some Fumin, Cornalin and Prié Rouge) is the ultimate après-ski wine. Uncork it by the fire after a day on the slopes and you'll see what I mean: it's sharp fruit tones and rustic secondary aromas reinvigorate the senses.
However, the wine that clinched Didier Gerbelle's inclusion on this list is from one of Italy's most abused and mistreated varieties: Pinot Grigio. The purity of this wines aromas are amazing: crystal-clear tones redolent of yellow fruit, yellow flowers and nuts. But it is the rounded, glycerin texture that really shows Gerbelle's craft. If Valle d'Aosta's unique wine industry can foster more young talents and visionaries like Gerbelle, we'll be talking more and more about in the ensuing years.
Originally listed: November 2018.
Visiting Didier Gerbelle
Unknown whether visitation to this winery is allowed.
---
*Icons at the top appear in a hover state on certain browsers. Visit the main Essential Winemakers page for a key to the complete set of icons.