COS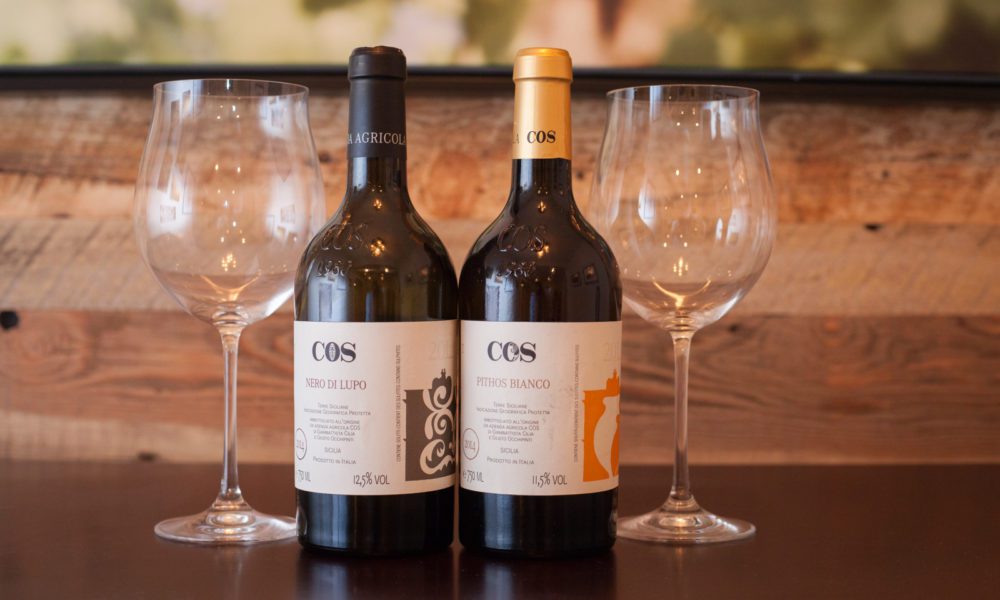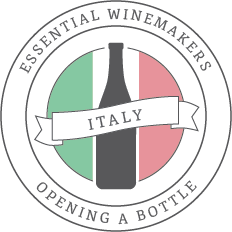 Vittoria, Sicilia
Primary Grapes: Nero d'Avola, Frappato, Grecanico
Primary Appellations: Cerasuolo di Vittoria DOCG, Vittoria DOC, Terre Siciliane IGT
American Importer: Polaner Selections
The Wines…
Founded by Giambattista Cilia, Cirino Strano and Giusto Occhipinti, Azienda Agricola COS has been one of Italy's most forward- (and oddly, backward-) thinking wineries since its inception in 1980. Forward-thinking in the sense that they helped launch a renaissance in Sicilian fine wine, particularly in elevating the standing of the island's only DOCG wine, Cerasuolo di Vittoria.
I say "backward-looking" because they embrace the oldest vessel for aging wine — the clay amphorae — in some of their wines, and follow the practices of biodynamics which emerged in the mid-19th century.
The resulting wines are fresh, vibrant and beguiling. All told, they make 11 wines including two Cerasuolo di Vittoria plus the wild Pithos Rosso, which is declassified because of the amphorae aging. There are also two 100% Nero d'Avola bottlings — of these two, I've only sampled the Nero di Lupo and it is off-the-charts delicious — as well as an amazing 100% Frappato. Their white wines include two amphorae-aged varietal wines (a Grecanico and Zibbibo) as well as a bianco blend of Grecanico and Insolia.
…And Why They Stand Out
The natural comparison for these wines would be to the neighbor celebrity Arianna Occhipinti, a relative of Giusto Occhipinti and a former apprentice. Both estates are practicing organic and biodynamic, and both work with Nero d'Avola and Frappato.
However, the similarities end there. I find the wines of COS to be wilder, more loose and daring. Either you love them or hate them, and I happen to fall into the former camp. The wines can be divisive for staking a singular position on the varietal wines and owning that stance vigorously. This is best demonstrated by the Frappato, which smells and tastes like wild strawberries so completely that little else shows. But I'll be damned if its not a gorgeous wine that I'm tempted to guzzle. The Pithos Bianco — a skin-contact Grecanico that sees time in amphorae — is suggestive of cherries, roses and tropical fruit. Again: a wine I could guzzle.
If there is a strike against COS, it would be the appearance of brettanomyces in the aromas of the Cersuolo di Vittoria and Pithos Rosso during my last tasting. There is also a fair bit of banana aroma in the Pithos Bianco (commonly attributed to isomyl acetate), but in this latter instance I was not turned off. To me, it's part of the joyride with COS. The wines are loose and freeform, and the vintage variation is enormous as a result. But among Italy's top winemakers, few can walk the tightrope between chaos and control quite like these guys.
Originally listed: June 2017. Renewed: November 2019.
Visiting COS
Tastings are by appointment only, however you can stay at the winery at Locanda COS.
---
*Icons at the top appear in a hover state on certain browsers. Visit the main Essential Winemakers page for a key to the complete set of icons.