Colombera & Garella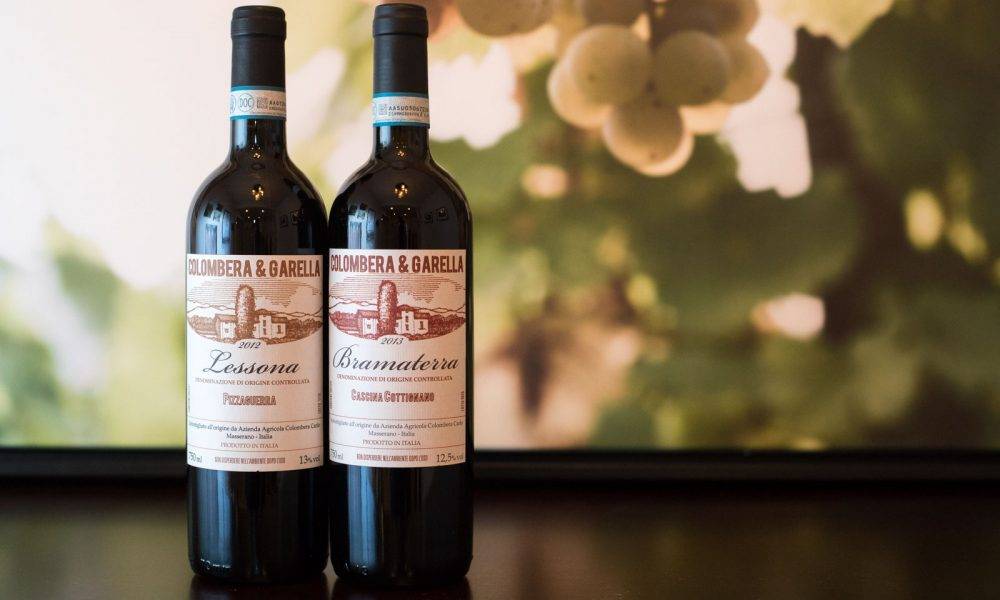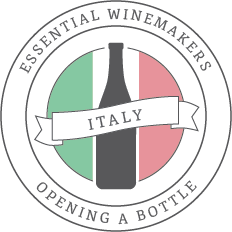 The Wines…
Colombera & Garella stands out as an anomaly in the fiercely traditional wine business of Piedmont. Not because of any tricks or modern-twists in the winery, but because it is such a young endeavor. And it is lead by one of Italy's most promising young winemakers.
The Alto Piemonte winery was founded in 2010 by Giacomo Colombera and Cristiano Garella. Colombera and his father owned some vineyards in Bramaterra, and Garella was an emerging star winemaker. Not yet 30 years old, Garella was already managing the historic Tenute Sella estate in Lessona, and consulting at a number of farms. Fast-forward just a few years and these supremely crafted wines are among the most "buzzed about" from one of Italy's buzziest regions.
Colombera & Garella produces four wines of extraordinary purity, grace and ease. They are beauty run amok: rich with heavenly details, yet surprisingly thirst-quenching. Why is this last aspect surprising? Because three out of four of these wines (the Lessona, the Bramaterra and the Coste della Sesia) are based on the tough and tannic Nebbiolo. Only the wacky little charmer called "Vispavola" usurps the noble Nebb — a 100% Vespolina with a light bit of gas and dark, sensuous flavors.
…And Why They Stand Out
With all due respect to Barolo and Barbaresco, its high time that Piedmont's other little regions share some of the spotlight. Proof of this lies in Colombera & Garella's wines.
The Alto Piemonte deserves much of the attention, largely because of its seemingly random volcanic soils. Nebbiolo can be seen as Italy's greatest character actor, a vinous Daniel Day Lewis of sorts. In these soils, it tones down the shouting (read: tannins) and offers a quieter, yet no less compelling performance. Winemaker Cristiano Garella seems to understand this innately, extracting incredible details and sumptuous textures in his wines.
The Lessona consists of mostly Nebbiolo, and while the tones of this wine are familiar (deep cherries, dark roses, black licorice, truffle) the texture is wildly different than Barolo. Think of sandpaper versus velvet and you are not far off. The Bramaterra is somewhat less serious, consisting of only 70% Nebbiolo, but for whatever reason I love it the most. If you are tired of waiting for your stash of Barolo and Barbaresco to age 10 years, this is the wine to reach for. Similar Nebbiolo notes, but none of the gruff stuff in youth. However, don't confuse this description with simplicity. It's complex and shape-shifting right out of the bottle.
As for the Vispavola, it drinks like a gulpable trattoria carafe wine, but one made by an expert winemaker (if you can imagine that). It is an easy wine to dismiss compared to the complexities of the others, but to me, it was the wine that demonstrated Colombera & Garella's generosity the best. It is as though they said "hey world, never mind the Nebbiolo for just a moment … come sit at the table with us and let's toast the little guy, Vespolina. He's been working hard, too."
My first round with these wines was simply about savoring their beauty. But subsequent tastings (including that Costa della Sesia, too) offer the promise of real terroir nerdiness: Bramaterra's reddish-brown volcanic sand versus Lessona's highly acidic yellow sand? Game on.
Originally listed: November 2018.
Visiting Colombera & Garella
Contact the winery in advance if you are interested in a private tasting. Next door is a small agriturismo, Cascina Cottignano.
---
*Icons at the top appear in a hover state on certain browsers. Visit the main Essential Winemakers page for a key to the complete set of icons.