Alois Lageder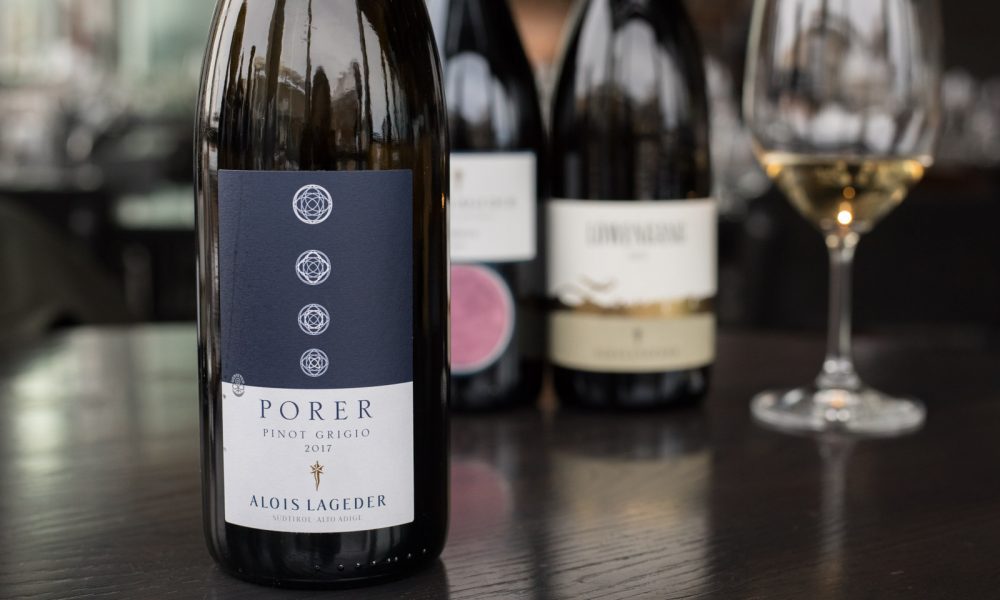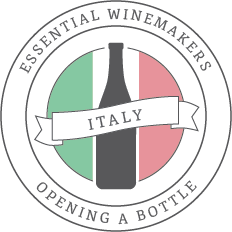 Magré, Alto Adige
Primary Grapes: Pinot Grigio, Schiava, Pinot Noir
Primary Appellations: Alto Adige/Südtirol DOC
American Importer: Dalla Terra Winery Direct
Why Alois Lageder is Essential
Even by the standards of Südtirol — a region that is more Austrian than Italian — the wines of Alois Lageder are extremely Teutonic and obsessively precise. It is noticeable in the glass, and it is certainly noticeable if you ever get a chance to talk to Clemens Lageder, Alois' son and increasingly the head of this Magré-based winery. He speaks with an urgency that underscores something greater than just wine: his changing climate at the foot of the Dolomites.
The estate has converted all 54 hectares of its vineyards to biodynamics, one of the most demanding and hands-on of agricultural practices. On top of that, they have also encouraged roughly half of the 80 farmers they work with to convert as well. Some are biodynamic, others are organic. Alois Lageder has accomplished this not through incentives for conversion, but rather by paying more for better fruit, which invariably, he believes, comes from biodynamic and organic vineyards. "The motivation should come from the head and the heart," he told me.
That fruit is increasingly getting better and better, even to a distant observer like me. I've followed Lageder's wines for several years, and they are improving year after year. But some of this improvement has to do with the breadth and focus of the family's experimentation. Extended maceration times, different fermentation vessels, even planting Tannat, Viognier and Petit Manseng — everything is on the table to preserve the freshness in their wines despite the increased heat.
So will we be drinking Tirolean Tannat in the 2030s? It is a cold splash of water to face such a prospect in Italian wine, where the "patrimony" of grapes (to borrow their favorite phrase) is sacrosanct. But as Lageder told me, there may not be much of a choice: "Where we are, at 700 feet under dolomitic limestone, we had Riesling 100 years ago. Riesling has now moved up to 2,800 feet … In the future, we need to change as well."
Wines to Seek Out
Don't be fooled by the sheer volume of wine produced by Alois Lageder. Yes, there are 37 different bottlings (at last count), and some of them come from grapes often maligned for dullness, like Müller Thurgau and Pinot Bianco. But as driven and unafraid-of-failure as the Lageders are, much of this is behind the scenes. They only release wines that meet a high standard, even at the entry level. (Just note: it will take you a while to survey all of them. I'm still working on it myself).
Alois Lageder "Porer" Alto Adige/Südtirol Pinot Grigio
One of the best Pinot Grigio/Pinot Gris I've tasted from anywhere. The wine benefits from varying levels of extended maceration: a majority is classically vinified, one-fifth is macerated on the skins and stems overnight, and another fifth is macerated for several months. The resulting blend shows a vitality and depth that will have you re-evaluating what an Italian Pinot Grigio can be.
Alois Lageder "Löwengang" Alto Adige/Südtirol Chardonnay
Lageder's highly aromatic Chardonnay is trim yet faintly creamy, with significant persistence on the finish. Sourced from a single vineyard of the same name, its fruit benefits from cool winds that sweep over the vines from an adjacent canyon.
Alois Lageder "Krafuss" Alto Adige/Südtirol Pinot Noir
This single-vineyard wine from the Krafuss estate in San Michele Appiano makes a convincing argument that Alto Adige belongs in the conversation with Sonoma, the Willamette Valley and even Burgundy when it comes to prime terroir for Pinot Noir.
Originally listed: February 2019. Updated January 2021.
Visiting Alois Lageder
Tastings and guided tours are available at the winery by appointment only. The estate also hosts numerous events throughout the year, including the sustainable wine summit, Summa, in April each year (on pause from the pandemic).